Try LagoFast to reduce lag and high ping in Fortnite with worldwide game servers and nodes.
Fortnite Overview
Though it has been 5 more years since Fortnite's launch, many players are annoyed by lag and high ping issues from time to time. As a shooting game, it's essential to get the best performance to play games without lag and high ping. How can we reduce lag in Fortnite? Here we are introducing the best way lag reducer and ping booster for Fortnite to get top gaming performance.
Fortnite Easy Server
If you only want to have fun in the game or you want to win a match easier, we got your back with LagoFast's Easy Server.
With Easy Server, you will be able to switch to the easiest servers where players are generally just having fun and not taking the game too seriously, enhancing your game experience.
Fortnite easy servers include NA-East, Brazil, Oceania, Middle East, and Europe.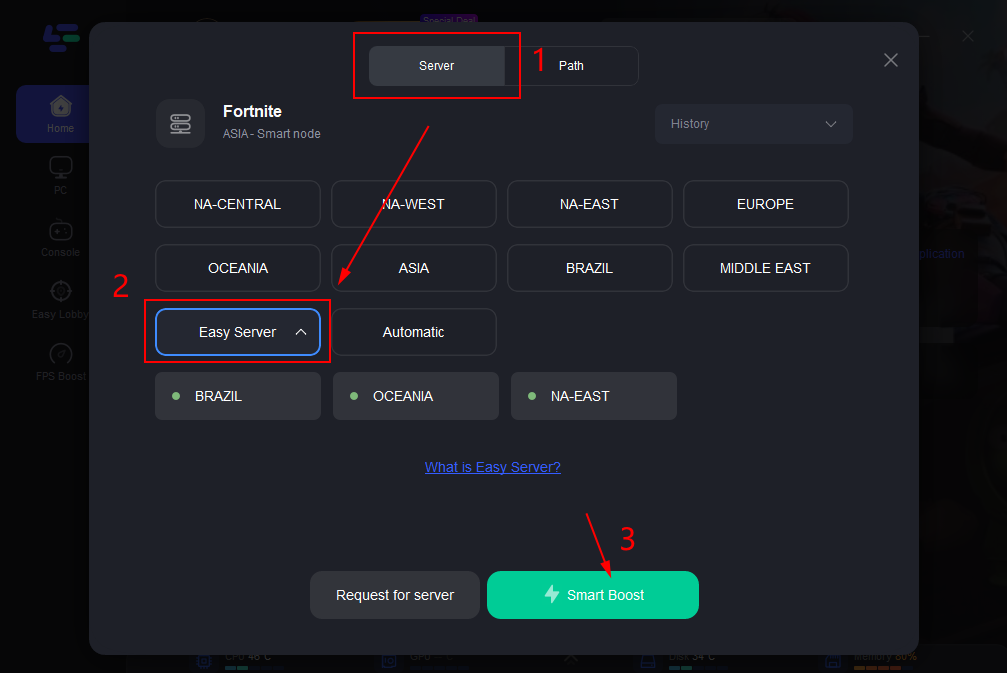 How to Reduce Ping and Lag in Fortnite
If you're concerned about the high ping issue when playing Fortnite, don't, because here LagoFast gives you the best and safe solution to lower your ping, reduce your lag and even boost your FPS in Fortnite within only a few clicks. Fortnite is a fantastic Battle Royale game that is incredibly well-liked by the public. However, a bad internet connection might sabotage your gaming experience. Higher ping results from poor Internet. With a moderate ping, you can comfortably do web browsing or streaming. But you won't have a fantastic time playing multiplayer games. Follow the following steps if you want to reduce ping and even get 0 ping when playing Fortnite on PC.
Step 1: Download LagoFast and activate your free trial in the software.
Step 2: Find Fortnite in the Game Library.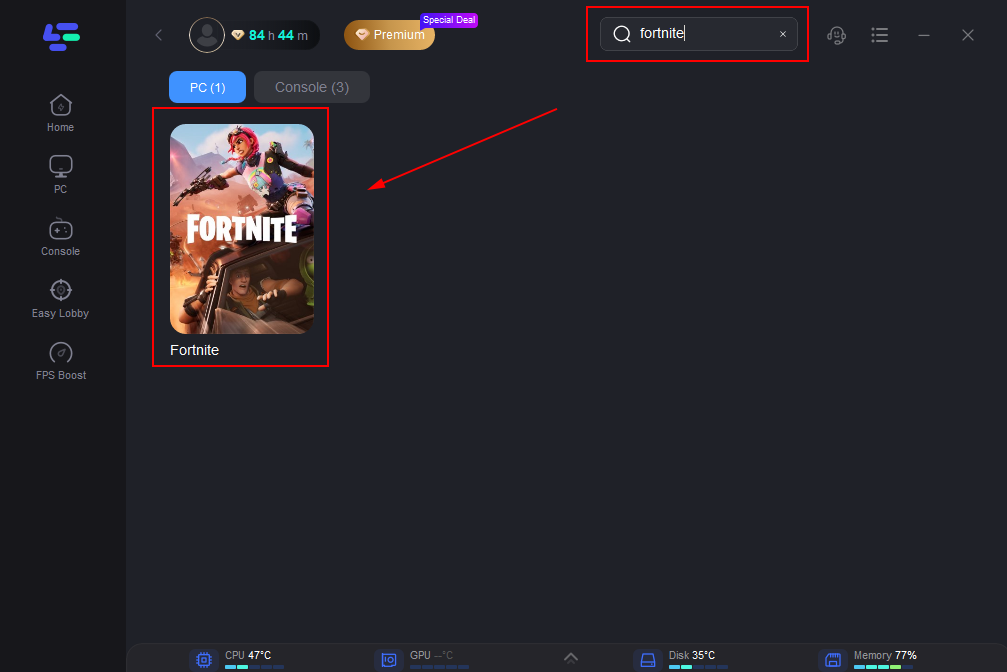 Step 3: Select the Server you're playing and the node with the lowest ping, the software will put the best node on the top of the node list.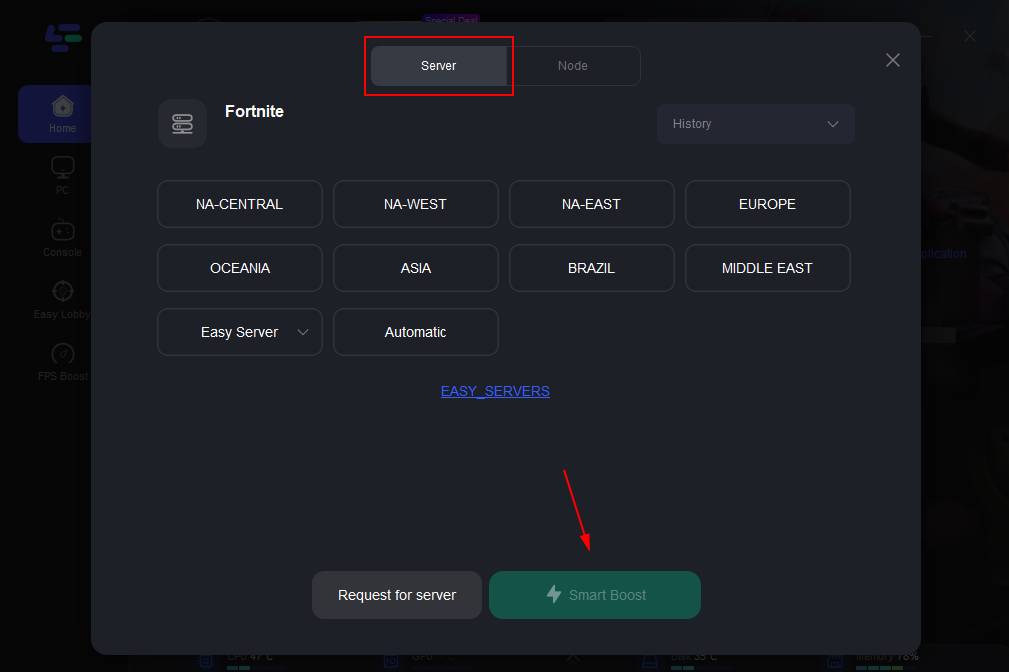 Step 4: Press Start Game button and enjoy your Fortnite without lag and high ping. You could always check your real time game ping and packet loss in the software.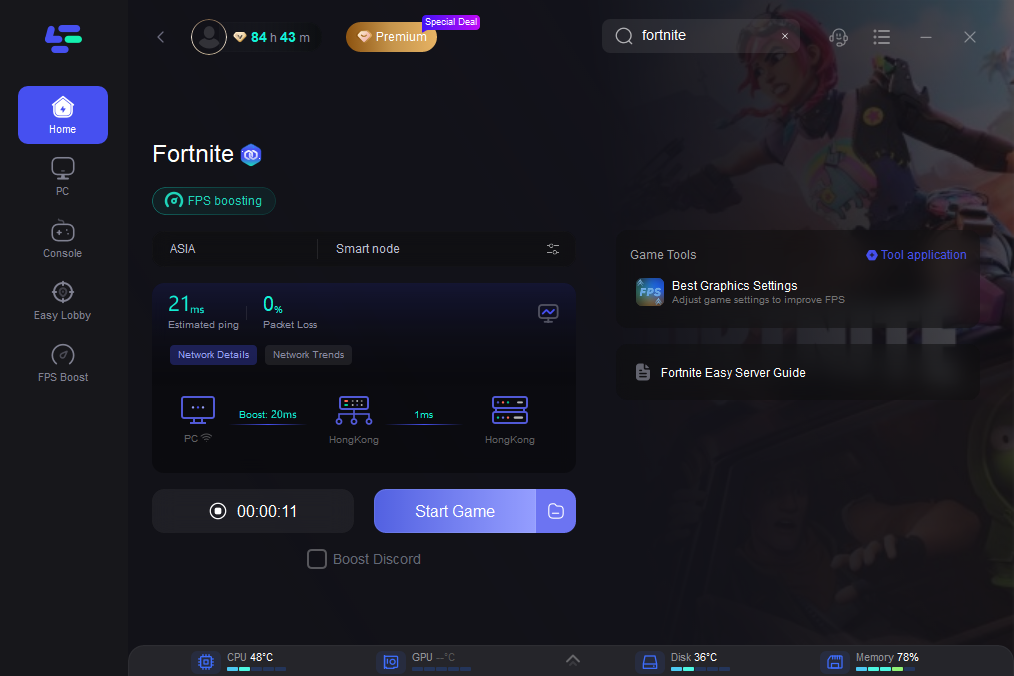 How to Boost FPS in Fortnite
If your wish to boost FPS and fix FPS drop in Fortnite, LagoFast could also be a reliable helper! Only takes 2 steps!
Step 1: Select FPS Boost function in LagoFast.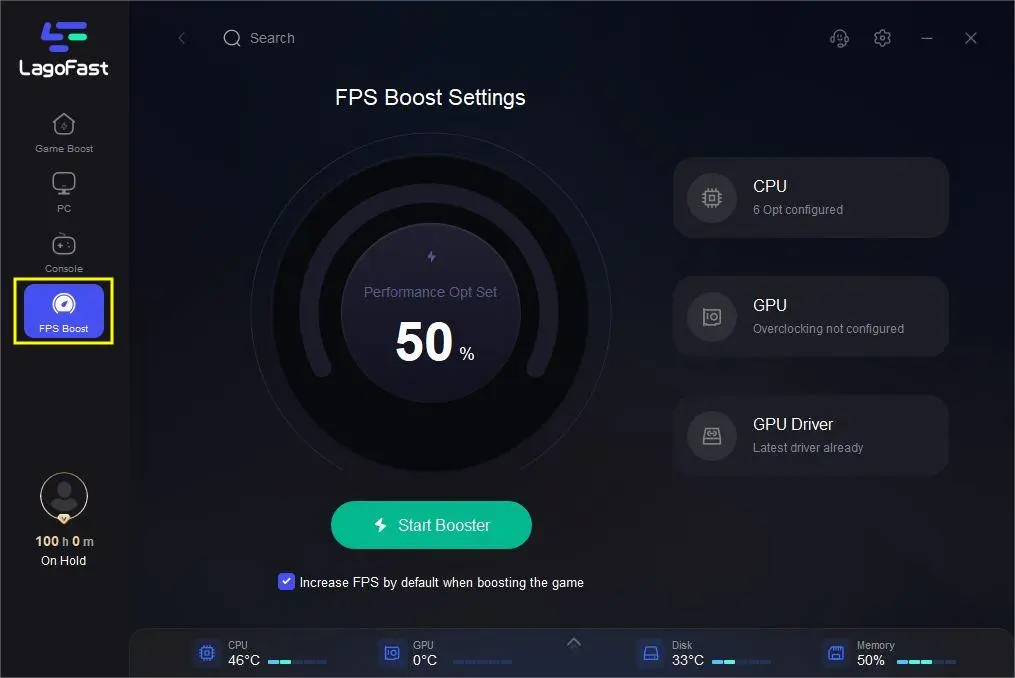 Step 2: Click and turn on the settings you approve to improve FPS.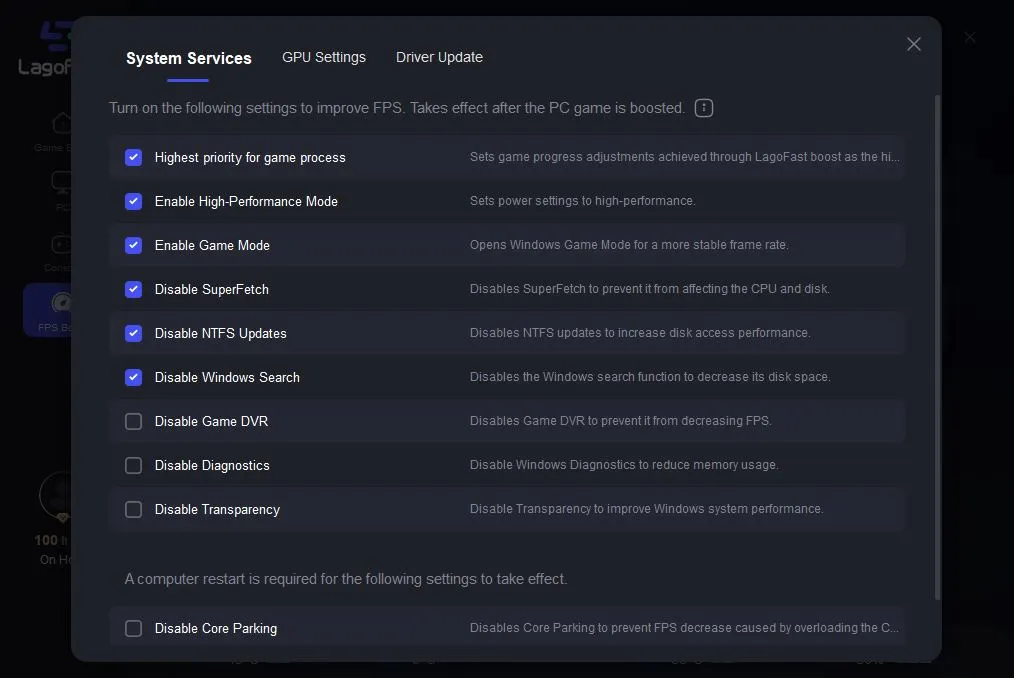 Fortnite Ping Reducer for Gamers
For FPS gamers, the smoothness of the game screen is the magic weapon for winning the game, so the question is, how to get better ping and higher FPS in Fortnite? There are many measures you can take to respond this question. But most of them are laborious and costly. The easiest and most effective way is to use a Fortnite FPS Booster by LagoFast to get lower ping in Fortnite and higher FPS, and then to avoid Fortnite lagging!
Say goodbye to Fortnite lag
More economic plan (Pay-Per-Minute Plan)
Enjoy HD, super-smooth visuals
Easily change settings to boost Fortnite FPS
Get better ping in Fortnite (even get 0 ping in games)
Boosting for over a million PC gamers
Fix Fortnite crash and other connection issues
The largest variety of game support
Support 1000+ popular online games
---
Video of How To Use LagoFast