In the "Battle Royale" game mode of the survival game Fortnite, 100 players are dropped via parachutes onto a small island. Players produce a batch of materials, save metals, raise, maintain, and cover their creations with bricks before fighting one another to defend them until they are sufficiently strong. Storms are a potential menace while the game is still in process. Some gamers can always locate the storm's eye. To avoid numerous storm eyes being exposed, players must locate them inside the storm. In addition, Fortnite differs from PUBG and other gun shooting games in that it uses a cartoonish painting style that enhances the characters' sweetness and intimacy while also making the game more attractive to the general audience. However, Fortnite lag can ruin all these fun parts. If you want to get rid of Fortnite lag and have the best in-game experience, try Fortnite game booster LagoFast! You can also find other effective fixes in this article, read on!
Part 1: Causes of Fortnite Lag Issues
Part 2: Best Way to Reduce Lag in Fortnite
Part 3: How to Get Better at Fortnite
Causes of Fortnite Lag Issues
Before talking about how to fix Fortnite lag on a PC, it is a must to figure out why is Fortnite so laggy. Because the reason for Fortnite lag varies for different players. Only if you know which cause leads to Fortnite lags on your PC and why is Fortnite so laggy on your PC, can you find out the most effective way to fix it.
Most frequently, lag is brought on by an interruption in communication between your network and the game servers. This is visible on screen as a lag between your input of a command and the in-game avatar carrying it out. Lag may result from a fault with the user's end, a developer's end, or a mix of both.
While the Fortnite status website lists the game as fully operating, there have been numerous reports of lag at the time this article was written. It is probable that Epic Games is to blame. In light of this, the following troubleshooting procedures should be followed to give you the best chance of minimizing lag.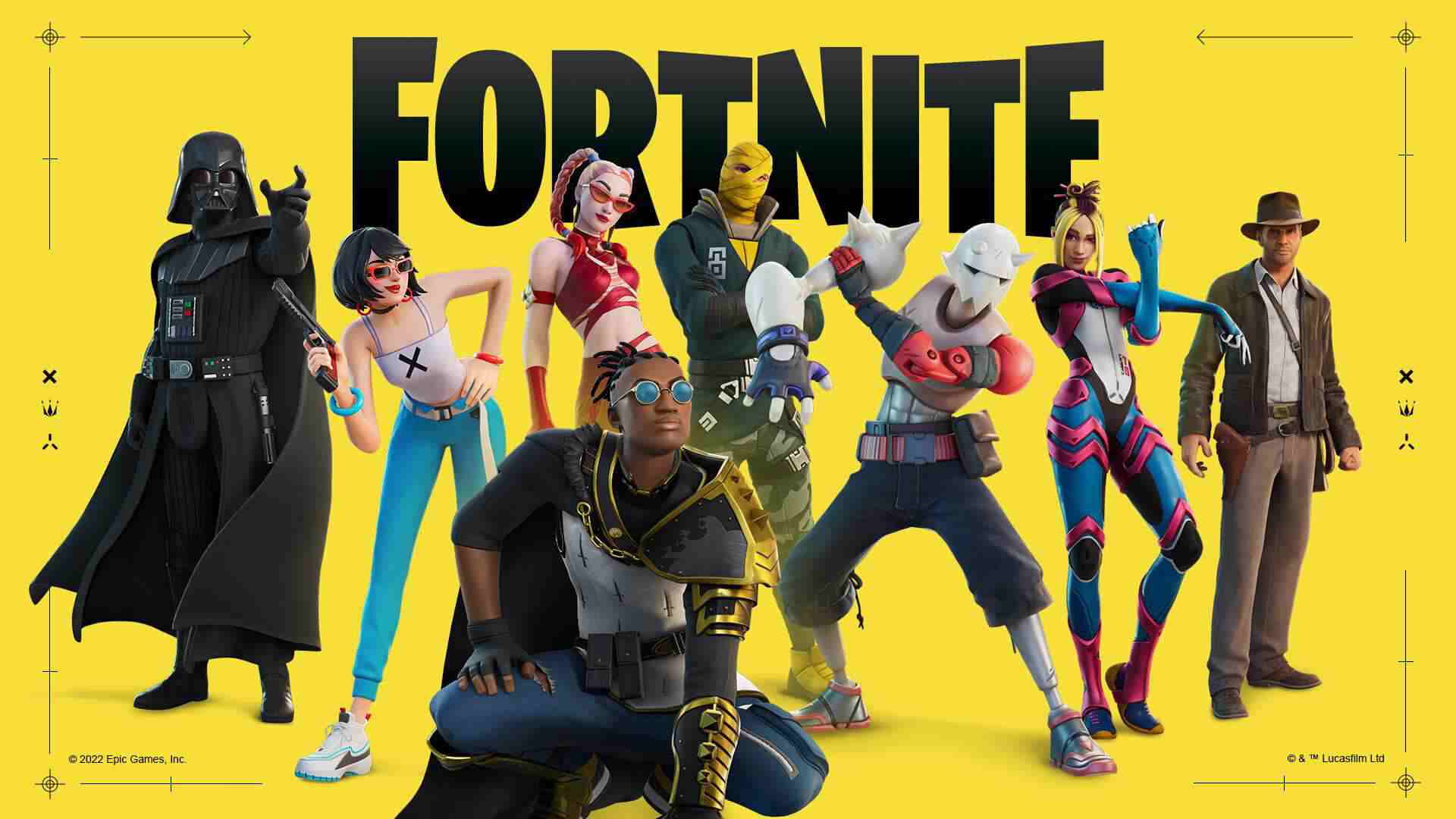 Best Way to Reduce Lag in Fortnite
Solution 1: Use LagoFast - Reliable & 100% Workable
Using LagoFast, a game booster & FPS booster, you can easily resolve Fortnite lag issues. LagoFast also has more than 8 years of experience in data transmission. Because of this, it can manage complex network circumstances with ease and provides all-around security. LagoFast has a global acceleration route that provides real-time network diagnostics and precisely matches the nodes with the lowest ping values, so don't worry if you can't use it in your country. With all these features, you don't need to worry about why is Fortnite so laggy and how to get good at Fortnite anymore. Furthermore, LagoFast is the only game VPN and booster that offers a timed bundle and charges by the minute, making it more cost-effective and accessible. In case you're still unsure, we also offer a free trial so you may give it a shot before deciding.
The features of LagoFast are as follows:
8+ years of experience in gaming optimization
Unique game data transmission protocol
Effectively fix Fortnite lag
Support a free trial & a Plan-per-Minute plan
Step 1: Download LagoFast.
Step 2: Search Fortnite in the Search Box and click it among the search result.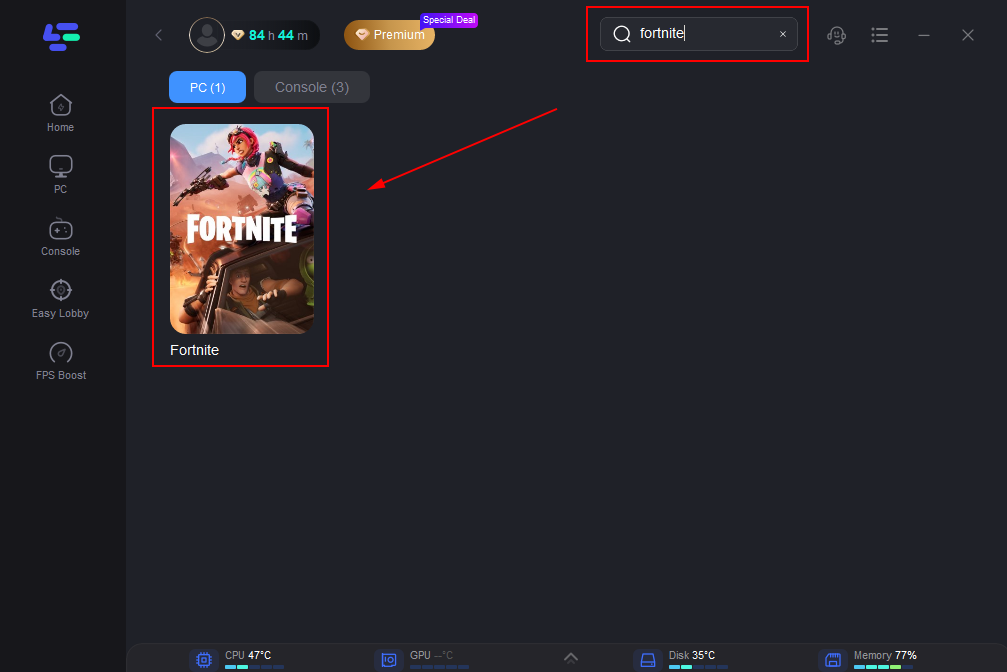 Step 3: Begin to reduce lag by clicking on the Boost button. You can also monitor your real-time ping & packet loss rate on this page, which are both crucial to fix the lag.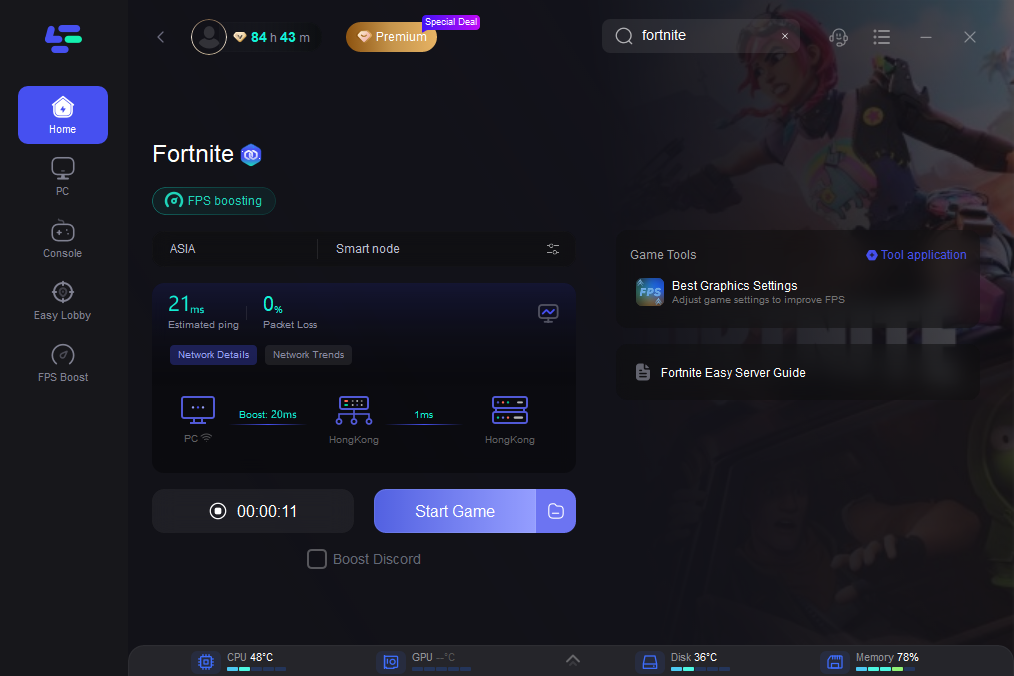 Solution 2: Meet the requirement of Fortnite
There are minimum system requirements to load video games like Fortnite or PUBG. As a result, confirm that your computer satisfies the minimum requirements.
The minimum system requirements to run Fortnite on Epic are as follows:
Video Card: Intel HD 4000 on PC; Intel Iris Pro 5200
Processor: Core i3-3225 3.3 GHz
Memory: 4GB RAM
OS: Windows 7/8/10 64-bit or Mac OS Mojave 10.14.6
The recommended requirements to run Fortnite on Epic are as follows:
Video Card: Nvidia GTX 960, AMD R9 280, or equivalent DX11 GPUVideo Memory: 2 GB VRAM
Processor: Core i5-7300U 3.5 GHz, AMD Ryzen 3 3300U, or equivalent
Memory: 8 GB RAM or higher
OS: Windows 10 64-bit
Solution 3: Install the latest patches & updates
Game updates for Fortnite are continuously being released to enhance gameplay and address bugs. If you experience Fortnite lag, you should check for updates by going to Steam or the game's official website. Download and install the most recent game patch if there are any. After that, you can restart Fortnite and check to see if the lag problems have been resolved.
Solution 4: Change your in-game settings
Fortnite in-game issues like FPS drops or Fortnite lag may be caused by improper game settings. If the game's graphical settings are too high for your computer's capabilities, you should modify them right away.
Open Fortnite then find Video Settings under the Setting tab. Then take note of the subsequent graphical settings.
Display Resolution: set to the same resolution to the resolution as your display on your computer
Quality: low or medium
View Distance: medium
Shadows: off
Anti-Aliasing: off
Textures: low
Effects: low
Show FPS: On
Solution 5: Update the drivers on your PC
After trying all the above-mentioned methods, if you still don't know why is Fortnite so laggy on your PC, there's a final solution —— update the drivers.
Update Graphics card driver
Step 1: Open the Run window by pressing Win + R. Enter devmgmt.msc into the box after that, and then click OK to access Device Manager.
Step 2: To expand the list, double-click Display adapters.
Step 3: Update the driver by right-clicking the graphics card. Select Automatically check for new driver software in the pop-up box. Next, adhere to the instructions displayed on the screen to complete the procedure.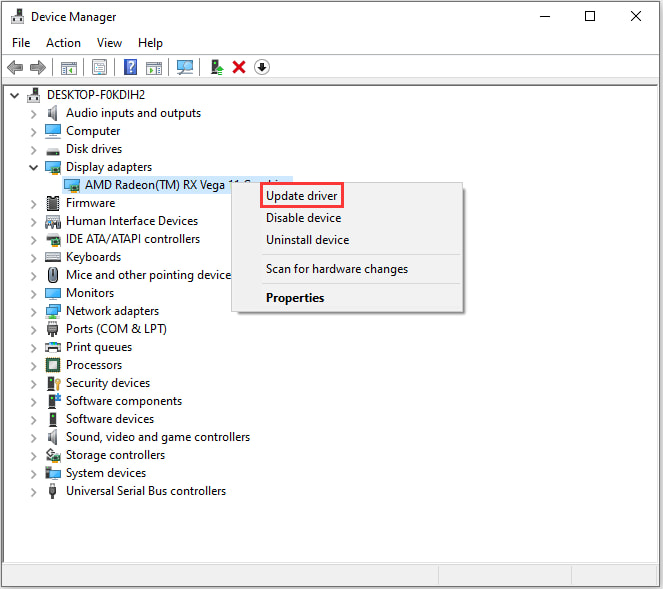 Update the Network Driver
Step 1: Launch the Device Manager.
Step 2: Double-click on the Network Adapters to open it.
Step 3: Click Update Driver from the context menu of the network you're currently using.
Step 4: Complete the process as directed, then restart your computer.
Launch Fortnite and see if it functions well after updating these drivers.
How to Get Better at Fortnite
How to get good in Fortnite is undoubtedly the most frequently asked question for Fortnite players. Of course, everyone wants to get a good performance in-game. To help you achieve this goal, here are some tips to answer the question of how to get good at Fortnite.
Adjust your control settings: Although this advice isn't particular to Fortnite, it's the first thing you should change before moving on. Players have an absurd degree of control over Fortnite's controls. You can change a number of settings by navigating to the Game section of the Settings menu.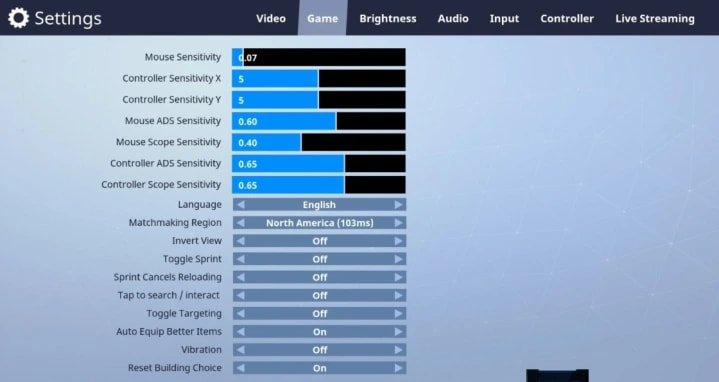 Learn from professional players: Simply watching other players on Mixer or Twitch is insufficient. Instead, pay attention to them. Consider asking yourself "Why did they pick up that weapon?" or "Why are they constructing this facility here?" High-level players' actions contain a lot of subtlety, and if you aren't carefully observing them play, you'll miss a lot of the specifics. After studying some of the top players, attempt to imitate their style of play.
Keep practicing: One of the most laborious and time-consuming steps to mastering Fortnite is practicing for hundreds of hours. It takes years for even the best players to perfect their shooting skills, so improving your aim won't happen fast. Practice with the appropriate weaponry can help to expedite the process, though.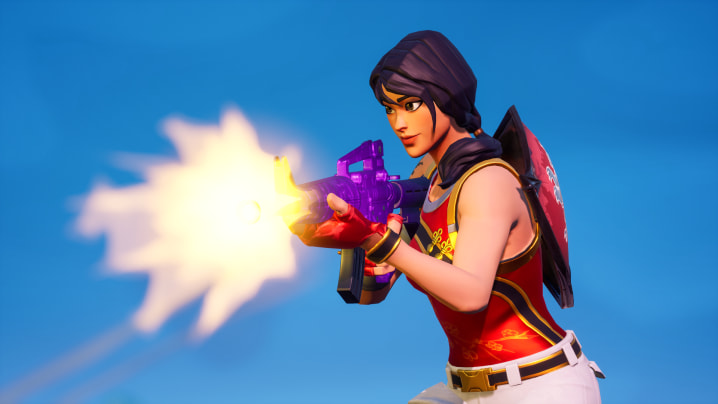 Conclusion
These are all about the solutions to reduce lag in Fortnite and how can you get the best gaming experience. Choose the way you want and check if your game lag is fixed. LagoFast is the best lag reducer for online gamers to fix lag and reduce ping in real-time. Try it now and get a faster gaming speed.