LagoFast helps to reduce CoD Warzone Caldera lag, fps drop, packet loss and other connection issues.
In Call of Duty: Warzone's Battle Royale mode, the death of a player-controlled character in-game does not directly identify the player as lost to the game. The PC game offers a respawn mechanic that players can utilize in a variety of ways. The player who is killed is transferred to the Gulag, where he fights another killed person in a one-on-one battle, and the winner reenters the game map. However, each player only gets one chance to enter the Gulag, regardless of whether they are the winner or the loser. I don't think anyone wants to lose the game because of the game lag issues. In this case, try LagoFast and say goodbye to Warzone lag, packet loss, and high ping issues, it even gives you a real-time ping test.
Warzone 1 is coming back! Activision pulled Warzone down on November 16, the day that Warzone 2.0 was released, and kept the game offline for a total of 12 days. After an extended period of downtime, the original Call of Duty: Warzone has re-launched on November 28. Servers for the game--now called Warzone Caldera--should be back online now. In battle royale games like Warzone Caldera, smoothness is everything. Any lag or latency can cause your defeat. Therefore, I suggest players download Warzone Caldera' s FPS booster LagoFast to avoid lag and run a ping test. Running a Warzone ping test can help players find out whether there are lag spikes and high ping issues. LagoFast can also help players fix warzone lag and reduce high ping issues. What are you waiting for? Download LagoFast and enjoy your best performance in Warzone Caldera!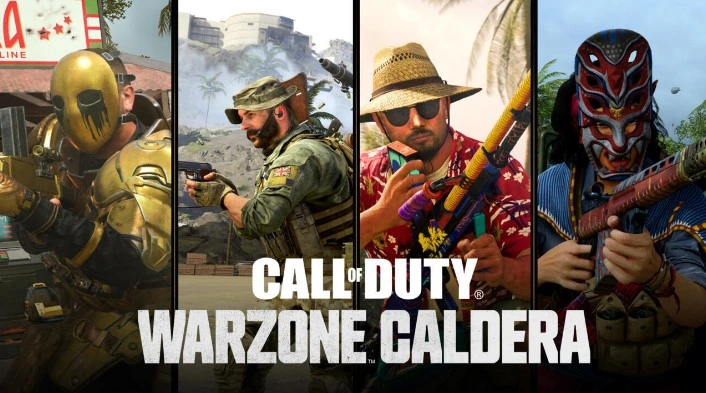 LagoFast: Best Warzone Caldera Lag Fixer
In Warzone Caldera, no matter where you are on the in-game map, the high frame rate and smooth gameplay will unleash your gaming potential and increase the probability of a winning shot because gunfights can be lost in the blink of an eye. Whether you're a proven shooter in shootouts or a newcomer to the game, high frame rate, low ping, and zero Warzone Caldera lag can bring you advantages. How to reduce Warzone lag and get a high frame rate game experience? TryWarzone Caldera FPS booster LagoFast! Lagofast supports more than 500 games, and could also fix Call of Duty: Modern Warfare lag and high ping issues. It has an advanced game data transmission protocol which was developed independently. Moreover, globally distributed servers enable LagoFast to serve players all over the world. Stop hesitating! Download the best Warzone Caldera game booster by LagoFast to have a perfect PC game time!
What you can get after using Warzone Caldera Lag Reducer:
Effectively fix lag for hundreds of games, including Diablo 4, CSGO, etc.
Allow you to check your Call of Duty: Warzone Caldera real-time ping
Boost Call of Duty: Warzone Caldera FPS
Supports Easy Lobby Function in all CoD games
Supports 1000+ popular online games including Cod MW2, Cod Warzone 2
How to Use LagoFast
Step 1: Download LagoFast and get a free trial. (No need credit card)
Step 2: Find Warzone Caldera in the Game Boost Tab.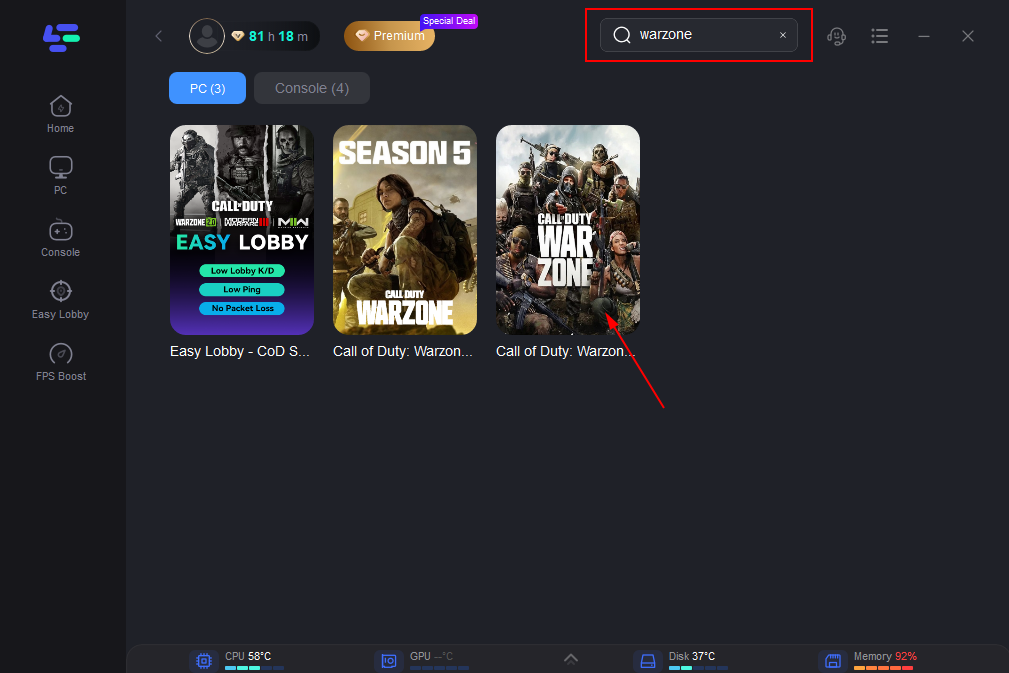 Step 3: Select your server and node.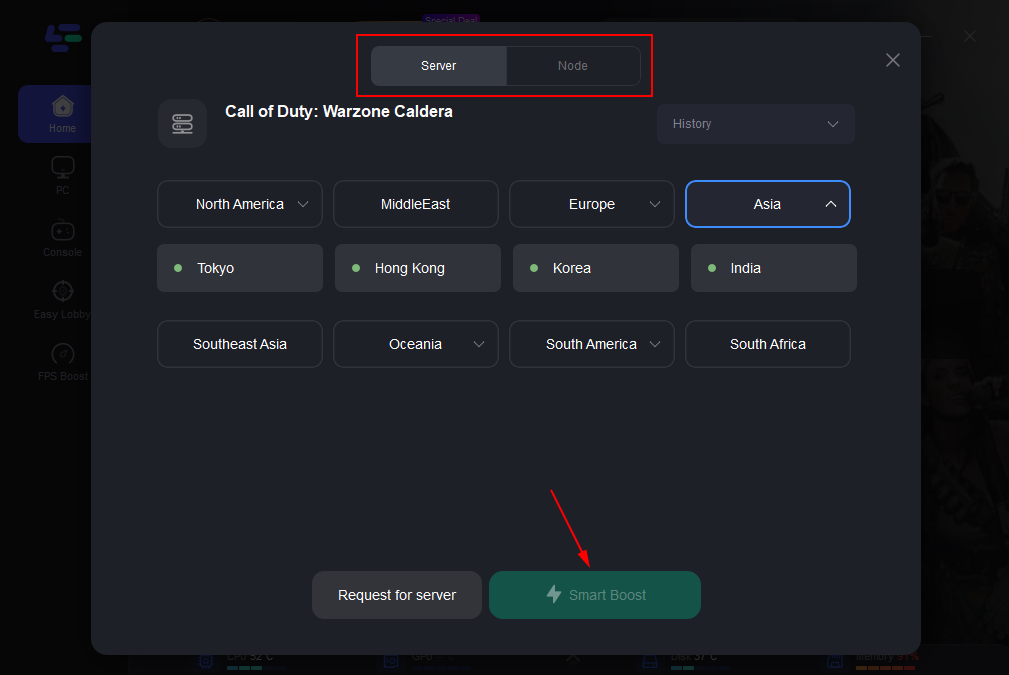 Step 4: Click the Start Game button and enjoy your smooth game!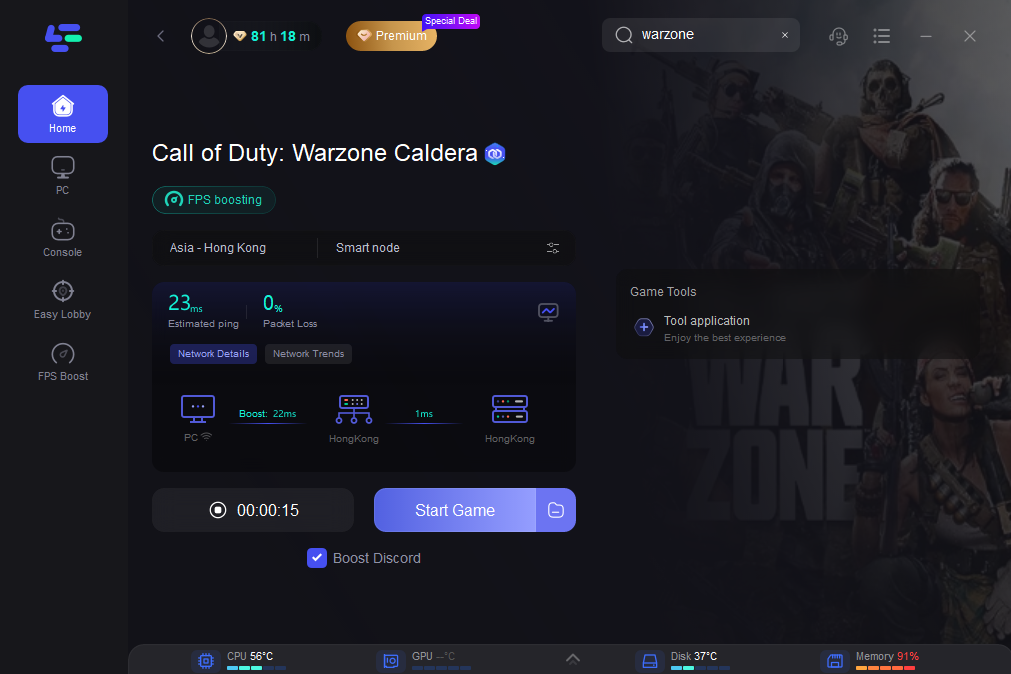 In addition to the common lag fix service, you can also click the "FPS Boost" to change settings to improve your game running performance based on your specific requirements. For example, you can choose to open the Windows Game Mode, set the highest priority for the game process, or remove automatically unnecessary background applications in this panel.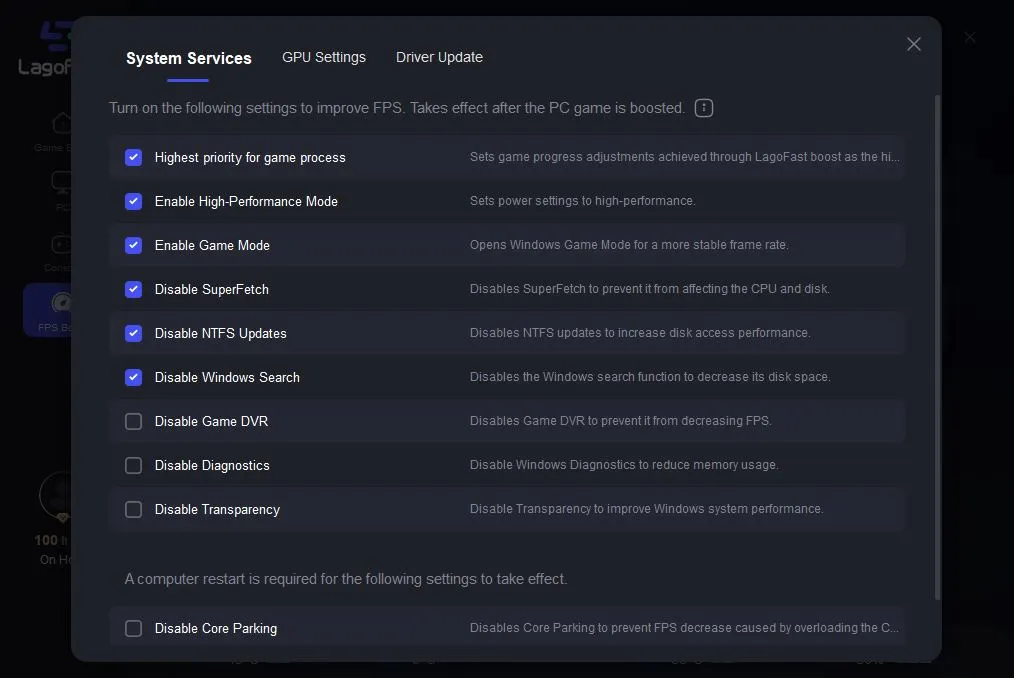 You may also like: How to Change Steam Region & Get the Cheapest Game Price
---
Video of How To Use LagoFast