The Call of Duty: Black Ops lag reducer by LagoFast can fix servers lag and packet loss.
Call of Duty: Black Ops Overview
When you play Call of Duty: Black Ops, it can be definitely annoying to see problems with servers lag and packet loss. Don't worry, there is a solution - LagoFast, which is the perfect Call of Duty: Black Ops Lag Reducer for the player to reduce package loss and fix servers lag, with over 8 years of experience in routing optimization to create a perfect gaming paradise for you.
Call of Duty: Black Ops is a first-person shooter developed by Treyarch Studios, the seventh installment of Activision's Call of Duty FPS game series. The game is set in the Cold War era, gamers will play an elite special forces SOG soldiers in the Soviet Union, the Ural Mountains, Vietnam, and other Cold War conflict zones, deep behind enemy lines to conduct covert operations in the absence of any reinforcements to complete all the tasks. The PC game is set in the late 20th century during the Vietnam War in the United States and focuses on a squad called the Studies and Observations Group, and they will undertake the most secret and dangerous missions during the war in Vietnam. The game scenes will be interspersed with the Arctic, Cuba, and some other hot spots of the Cold War. Gamers will be MACV-SOG members when they plunge into the jungles of Vietnam, specializing in behind enemy lines infiltration, sabotage, assassination, and other covert missions.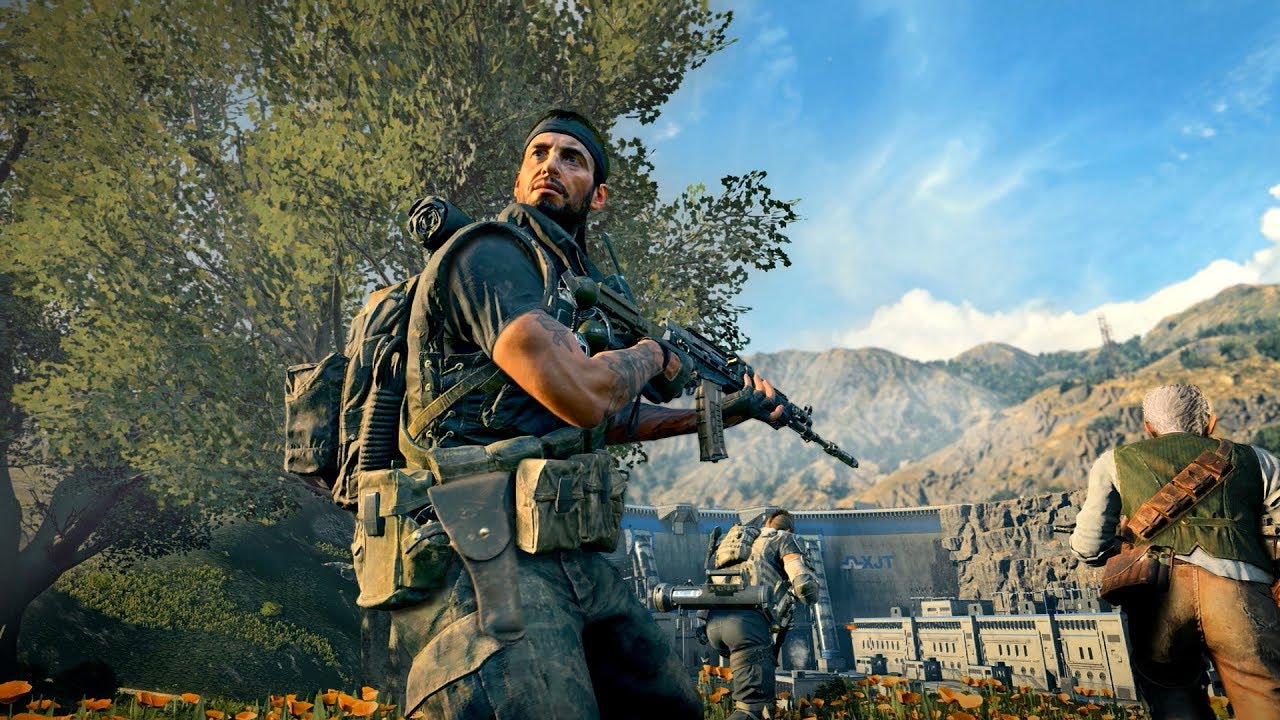 Call of Duty: Black Ops Lag Reducer for gamers
Playing PC games is an increasingly indispensable form of leisure for young people today. And every day more and more gamers are joining the Call of Duty: Black Ops camp. However, playing online games, such as loading and connecting are demanding on the network quality but not all players have extremely fast internet. For most gamers, the concerning thing is COD Black Ops servers lag, high ping, and packet loss. How do resolve these problems? Download the Call of Duty: Black Ops Lag Reducer by LagoFast to fix them all!
Fix COD Black Ops servers lag
Check low ping value in COD Black Ops
Fix jitter or latency flux in 1000+ PC games
Free game ping reduce
Reduce Call of Duty Black Ops packet loss
Cheap Call of Duty: Black Ops boosting service with affordable price
Using Lagofast, you could also fix lag, fps drop, stuttering issues in other games like Call of Duty: Modern Warfare.
How Can I Use LagoFast?
As a wonderful VPN, LagoFast can help you solve all kinds of problems. In the next, I will show you how to use the product.
Step 1: Download LagoFast.
Step 2: Search the game in the Search Box and select it in the search result.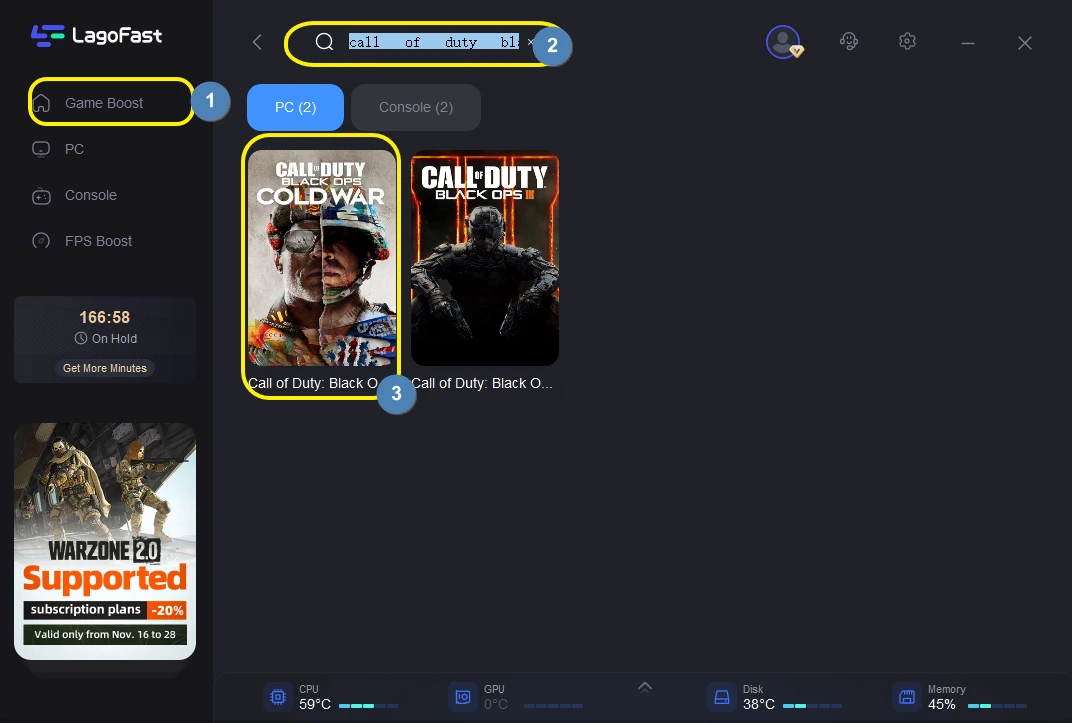 Step 3: Choose the server.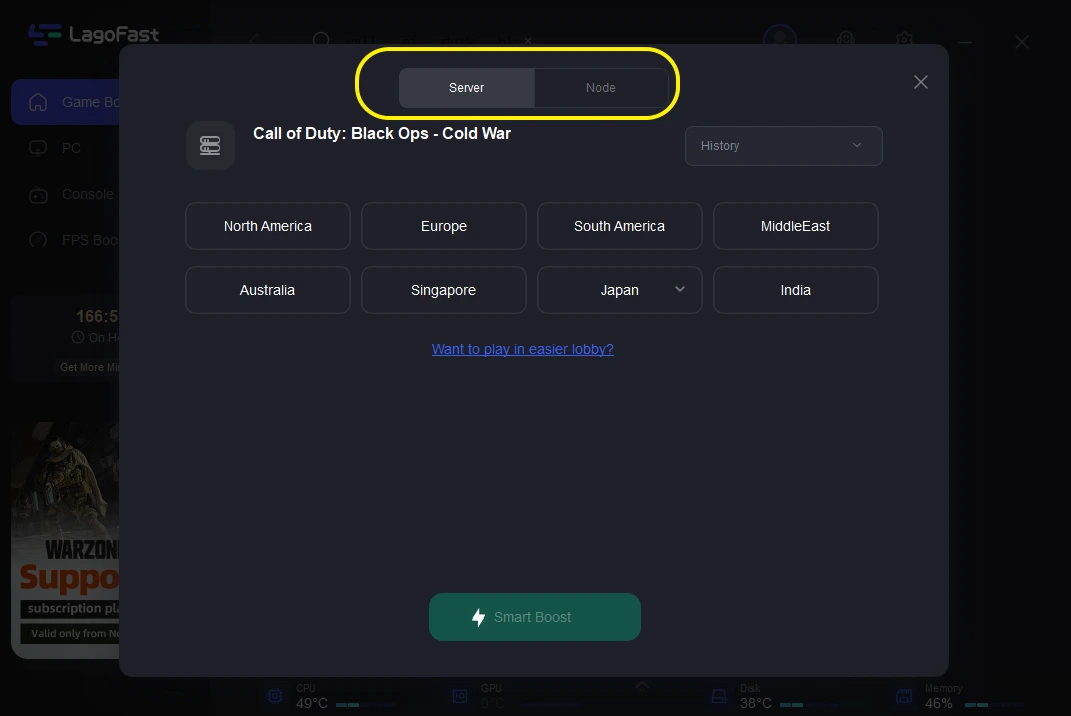 Step 4: Click on the Boost button and start boosting. Here, you can see your real time ping & packet loss rate.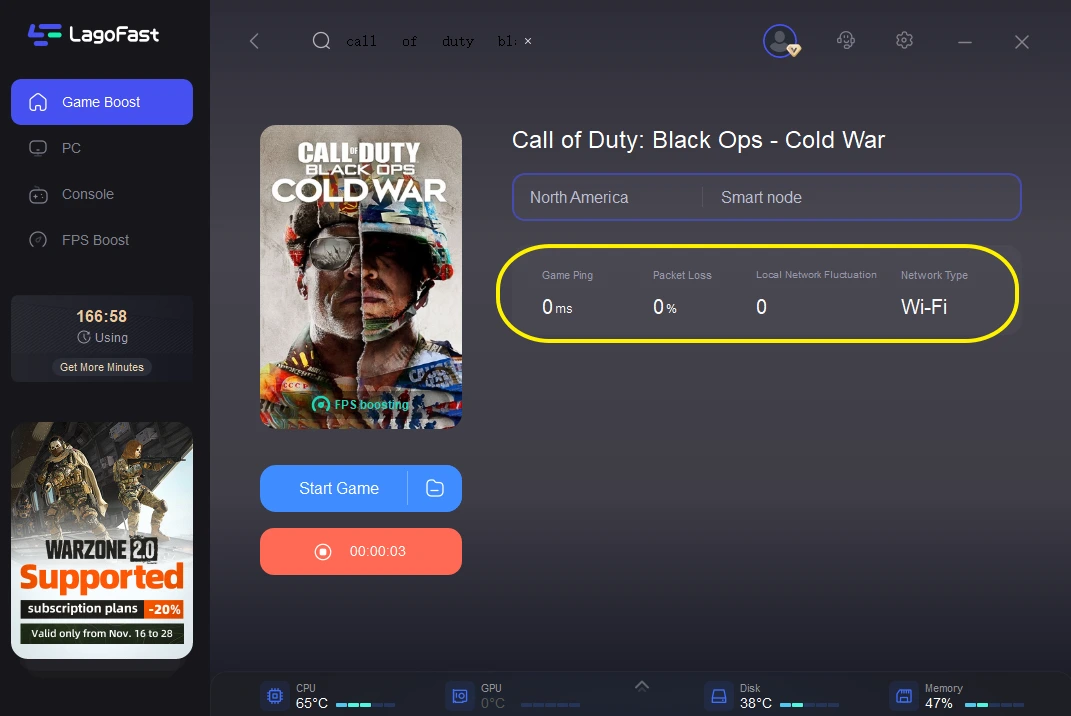 Video Of How To Use LagoFast