Part 1: What Is the Cheapest Steam Region
Part 2: How to Get Cheaper Games on Steam - Workable
Part 3: Tips to Change Steam Region
What Is the Cheapest Steam Region
The cost of Steam games varies by nation due to exchange rates and other variables, with Argentina typically having the lowest prices due to its weak currency. Since switching allows users to maintain their games — a need for anyone relocating abroad—those looking for deals could previously use a VPN to spoof their location, purchase a game, and then switch back. However, Valve has been putting a stop to the practice, most recently requiring users to utilize a payment method within their chosen area in 2023. In this article, we are showing Steam price comparison region and tell you how to change your region to get cheaper games on Steam.
Hot Read: Fix Diablo 4 FPS Drop in One Click
Have you ever wondered how much a Steam game might cost abroad? Prices can differ little or significantly from one location to another depending on the publisher. For instance, Doom Eternal costs $60 in the US but only $27 per copy in Russia. Generally speaking, in Turkey and Argentina, the game prices on Steam are much cheaper than that in Europe or the United States. If you alter your store region here, you can save a ton of money because Turkey offers discounted prices on the Steam store!
Here are a few examples:
Cost in the USA: $60 USD
Turkey's equivalent price is 499 TL, or about $35 USD.
Cost in the USA: $40 USD
Cost in Turkey: 269 TL, which is almost $10 USD
Cost in the USA: $60 USD
Cost in Turkey: 269 TL, which is almost $20 USD
These are but a few illustrations. To compare game costs across regions, you can go to Steam's official website and check the game price in different countries. Here you can have a brief check about steam prices by country.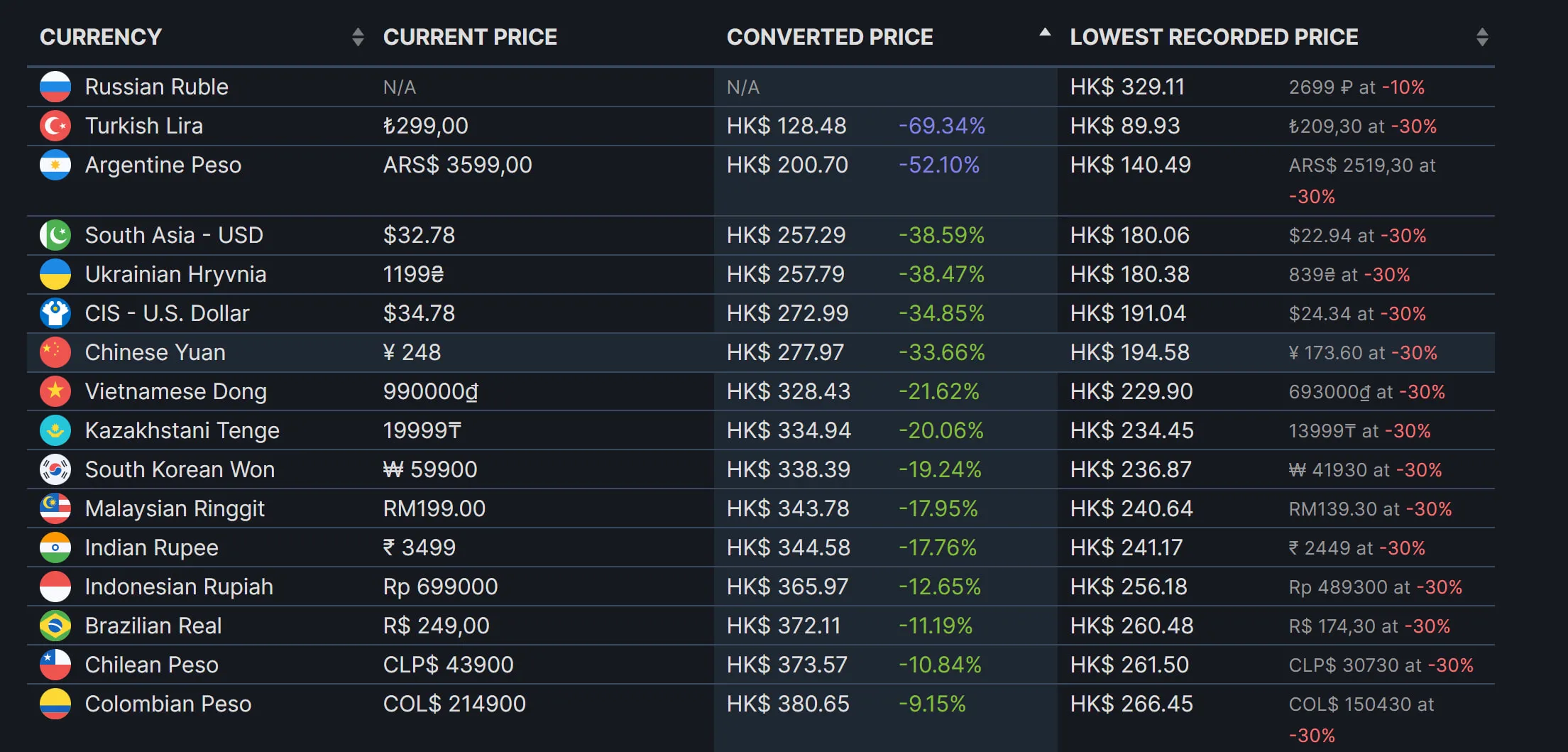 How to Get Cheaper Games on Steam - LagoFast
Now that we know there are big price differences among countries on Steam, the question is how I can get cheaper games on Steam. Is it possible for me to buy games for cheaper prices if I'm not in those countries? The answer is YES!! All you need is a game booster to help you change Steam region and get the cheapest games.
LagoFast - the best game booster to change the Steam region
LagoFast is without a doubt the best game booster for you to change your Steam location with! It has more than 8 years of experience improving players' in-game experiences, in addition to a sophisticated self-developed game data transport protocol. On Steam, you have the option to select the area while downloading games. In addition, LagoFast has created a Steam store server switching feature to meet consumers' demands for getting less expensive prices on Steam! The Boost button allows you to instantly change your IP address and server location with only one click. LagoFast can concurrently reduce high ping, boost FPS, and repair lag, making it more than just a simple VPN. The Pay-per-Minute plan and cost-effective free trial are its two most valuable features.
Pros:
Server-changing technology especially for Steam Store
More than 8 years of experience
Easy to use, only click the Boost button
Offer a free trial
The one and only Pay-per-Minute plan
Here's how to change the Steam region with LagoFast:
Step 1: Download LagoFast and sign in.
Step 2: Search Steam Store in the Search Box and select it in the search result.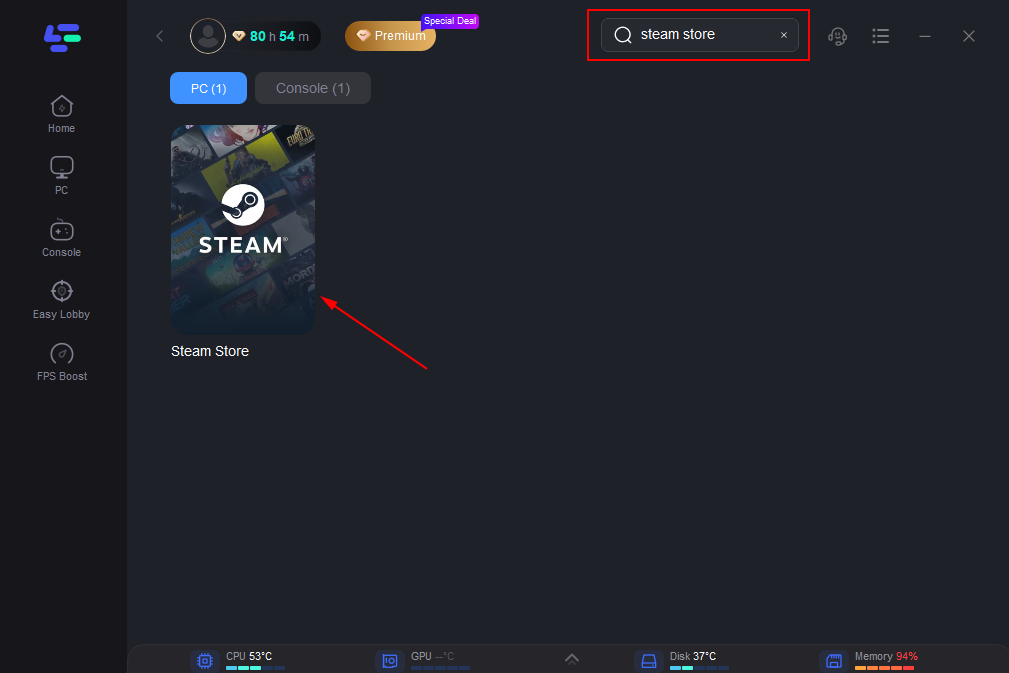 Step 3: Change to the region you want.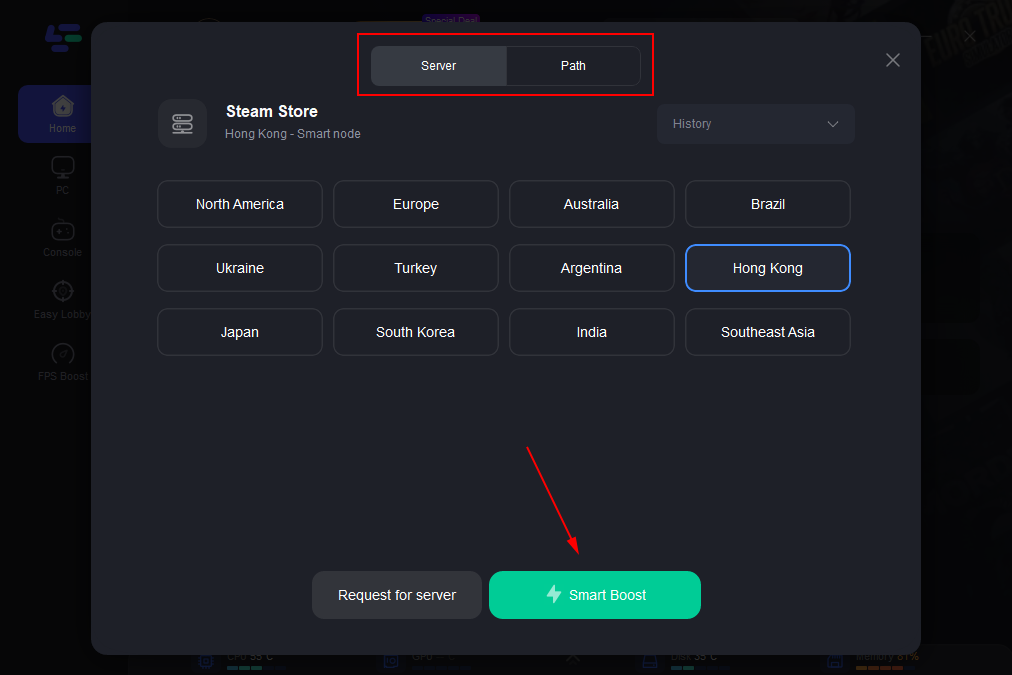 Step 4: Launch Steam, then select the Store tab. A game ought to go in your buying cart. You will not yet need to make any purchases, but this is a necessary step to change the region and currency of your store.

Step 5: Go to your cart right now. The Country selection is shown here. Enter the drop-down menu and choose the nation you want to switch to.

Step 6: Choose the preferred nation in the pop-up window: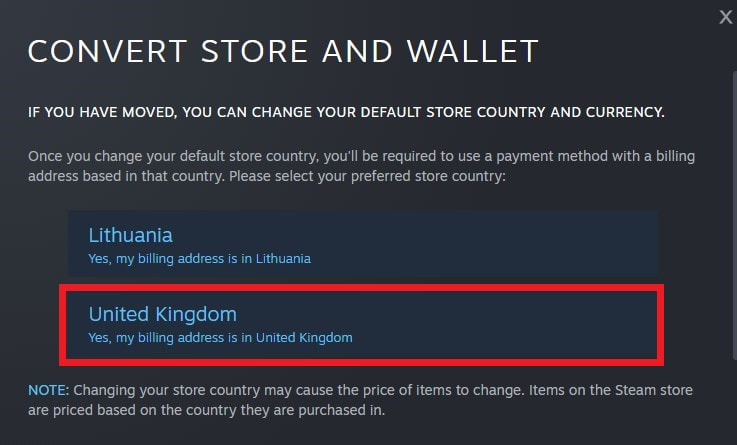 Step 7: The cost of the game should adjust as you switch countries.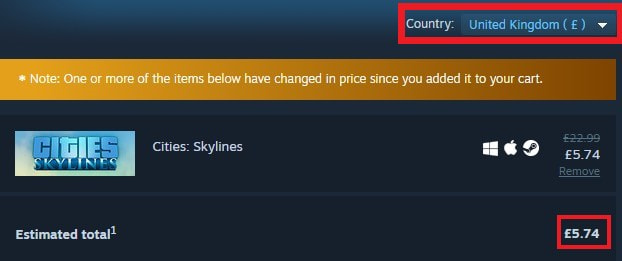 Step 8: Enter the updated payment information and proceed through the checkout procedure. Remember that both your billing address and zip code must be in the country you selected.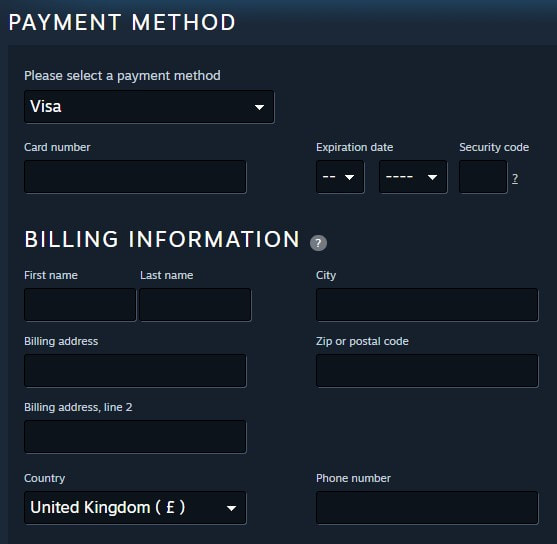 Step 9: Complete the checkout process after providing the payment method information, then play your newly discounted game.
Tips to Change Steam Region with LagoFast
Why can't I change the region on Steam without using LagoFast?
Steam will recognize your region automatically so your real location is fixed and you need to change it with a third-party tool. No matter where you are—in your home city or while traveling—Steam will only display games or pricing that are found there. Therefore, unless you use a VPN, you cannot change the area of Steam to access content that is prohibited. Additionally, under the new rule, it is not feasible to change your account country on Steam again if you did so during the previous three months.
Why can't I buy games at cheaper prices even when I change the location of my server?
On occasion, even after changing your country on Steam, you cannot purchase games. If so, kindly verify that your billing address exactly corresponds to the account region. If not, Steam will still display the price for your actual area.
Will I get banned by Steam if I use LagoFast game booster?
According to the Subscriber Agreement, those who use IP proxying to change their region of residence risk having their access to their accounts canceled. But if you use a reliable VPN like LagoFast, you won't have any problems because it can evade tracking and detection thanks to its top-notch encryption. According to our test, no accounts have yet been blocked on Steam when using LagoFast.
In the end, it all comes down to how you use your VPN. The Steam subscription agreement makes it clear that location-hopping to cut costs could get you banned. However, if you take the actions I've outlined above, Steam won't see it. But if you want to boost your online security and privacy, you'll be OK if you use a VPN! By strengthening your safety in this way, neither the Subscriber Agreement nor the Steam terms of service are violated.