When you play FC 24, you may run into FC 24 lag. But don't worry, in this article, we will tell you how to fix this issue.
FC 24 lag is a common problem while you play this game. This issue may greatly impair your gaming experience. We write this article to provide you with several ways to fix this issue.
EA Sports FC 24 is a football video game developed by EA Vancouver and EA Romania and published by EA Sports. FC 24 release date is on 29 September 2023. FC 24 beta test, like FC 24 closed beta, has already started. Maybe you have completed FC 24 download. It won't be confusing for players to play because FC 24 gameplay is like the FIFA series.
Part 1. Why is FC 24 so laggy
FC 24 laggy is mostly due to your unstable network connection. Thus, if you want to remove FC 24 lag spikes completely, you will need to do something to enhance your Internet connection. Here are 3 ways to eliminate FC 24 lagging issues.
Part 2. How To Fix FC24 Lagging Or Freezing
Solution 1. Download LagoFast and have a try
If you are a PC player, then you must use the LagoFast Game Booster, LagoFast is exactly what you should turn to for help. It can be said that LagoFast is an FC 24 lag fix and an FC 24 lag reducer, it also helps you with FC 24 lagging PS5/PS4. It is known for its worldwide exclusive routes and built-in data transfer protocol. These two features enable it to help players fix all kinds of issues, including FC 24 keeps crashing on PC, FC 24 lag, server down, and get better FPS. Besides, LagoFast has a really clear and easy-to-use interface. Within a few steps, you will be able to fix FC 24 lagging.
Step 1: Download LagoFast.
Step 2: Search for FC 24 at the top of the interface.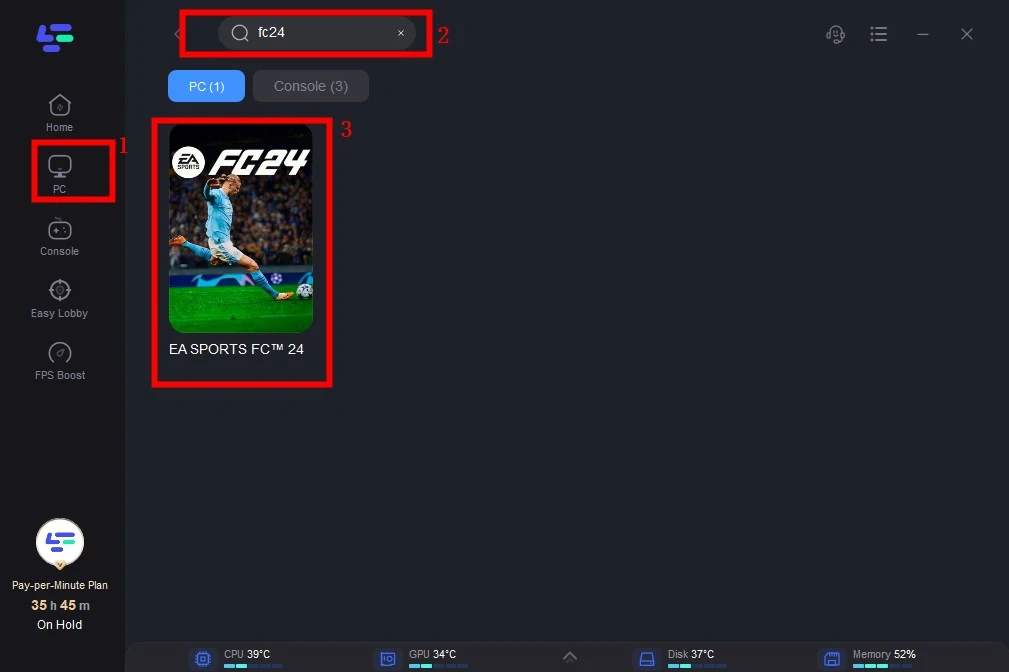 Step 3: Choose server and node.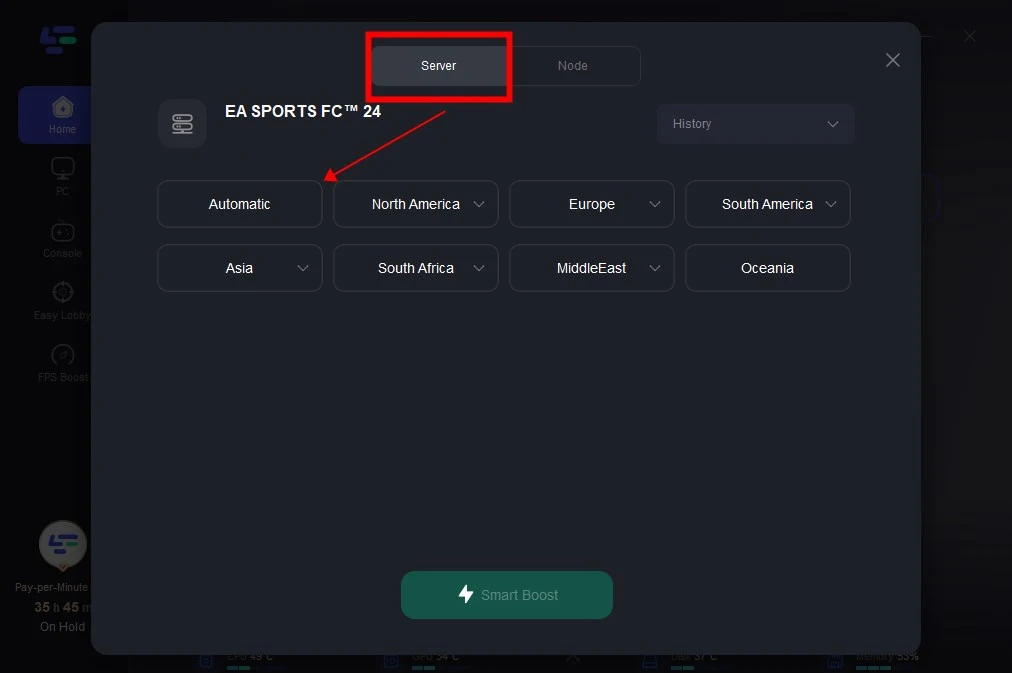 Step 4: Enjoy your games with no lag spikes.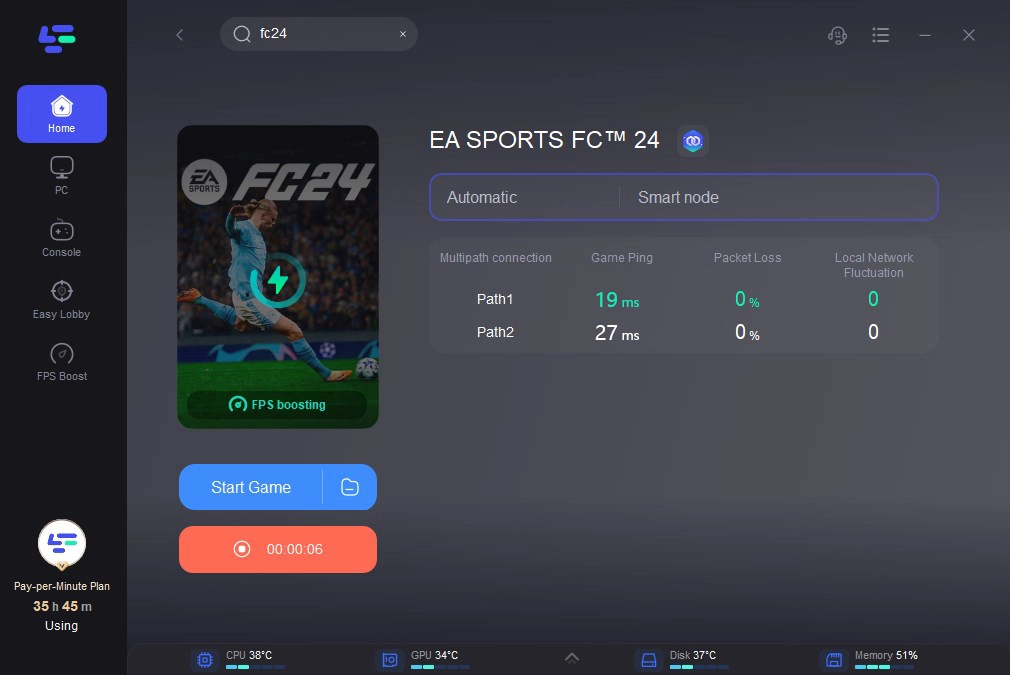 LagoFast also respects the privacy of all its users. For instance, it only collects necessary information that will be needed to boost your computer's performance. You can trust LagoFast, it will protect both your privacy and your Internet connection. So don't hesitate and download LagoFast now!
On the other hand, if you are a console player, then opt for the LagoFast Box
All 4 generations of consoles since 2016 will receive a significant reduction in latency. And you can get Bot Lobbies & Easy Servers in the CoD series, Apex Legends, and Fortnite. So, let's check out the steps to use the LagoFast Box FC 24 lag reducer:
Step 1. Download the LagoFast Console App to control the LagoFast Box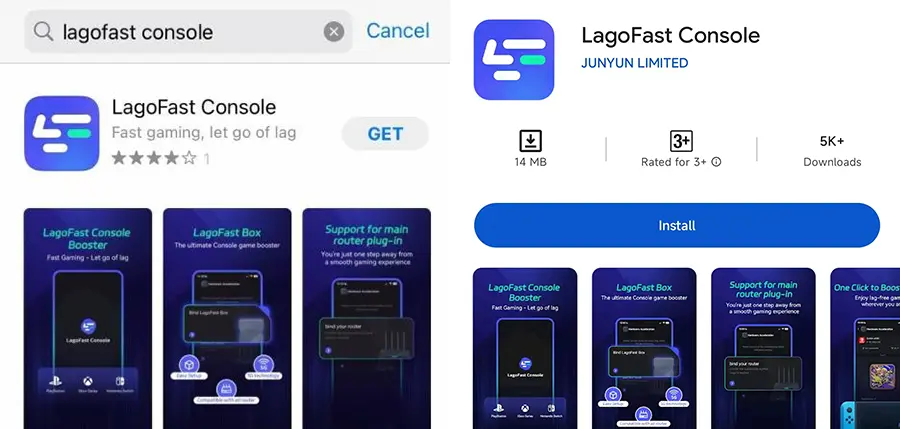 Step 2. Connect your LagoFast Box to your router and Console. You can use either wired connection or wireless connection.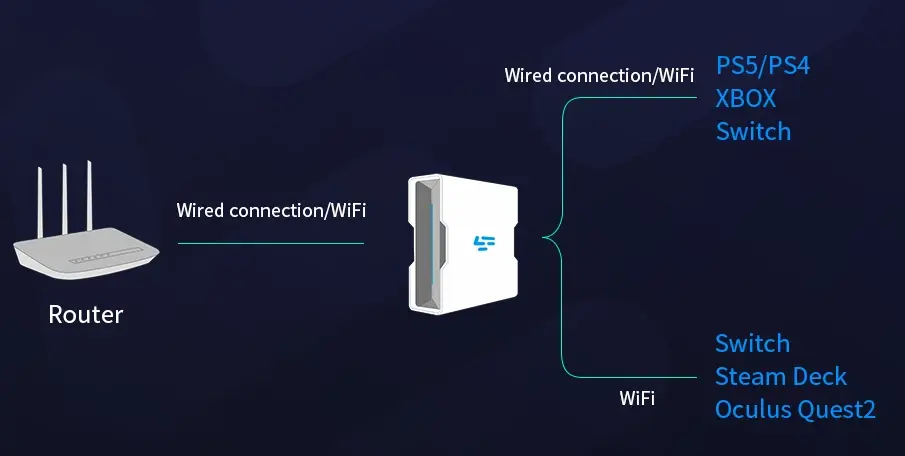 Step 2. Launch LagoFast Console App and Boost the game. After you finish LagoFast Box binding, you can boost the game in LagoFast Console App.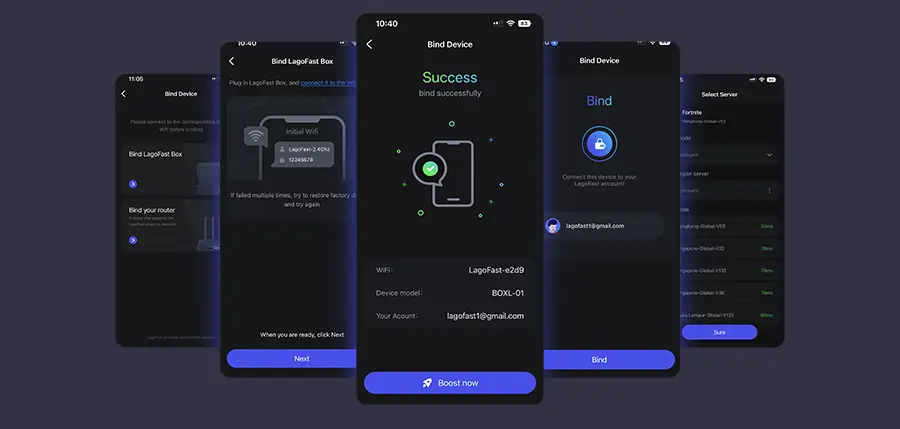 Solution 2. Close unnecessary apps or software running on your computer.
As we all know, the performance of your computer depends greatly on how many programs are running on your computer. If you have FC 24 lag spikes, you should end irrelevant programs and boost your computer performance.
Step 1: Navigate to the desktop.
Step 2: Right-click your taskbar and open your task manager.
Step 3: Navigate to the top left corner and click processes.
Step 4: End every single task which has nothing to do with your game.
Step 5: Open your game again to check if the issue is fixed.
Hopefully, this method will work for you and fix your FC 24 lagging. Remember to close unnecessary applications before you start to play any games.
Solution 3. Check your display settings and check for updates.
Some settings on your computer may influence your game performance. In order to fix FC 24 lag, you should check these settings on your computer. Also, if your computer has not been updated for a while, it may ruin your gaming experience. You should check this, too.
Step 1: Navigate to the desktop and right click an empty spot to open display settings.
Step 2: Go to scale and layout and apply your in-game resolution to display resolution.
Step 3: Click the windows icon and navigate to settings.
Step 4: Click update & security.
Step 5: Click check for updates and do as instructed.
Step 6: Open your game again to check if the issue persists.
This method is quite simple and all you should do is follow the steps and instructions pop up on your computer. I hope that this method could help you troubleshoot FC 24 lag spikes and you can enjoy playing FC 24 from now on.
Hot read: How to Fix FC 24 Mobile Lag >
Conclusion
In this article, we provide you with 3 ways to fix FC 24 lag. You can try them all. But I really think LagoFast alone can help you with this issue and any issues that may occur. It is an efficient tool when it comes to game issues. Download it now! It is worth a try!