LagoFast is your perfect choice to get rid of Zenless Zone FPS drop and lag issues.
Zenless Zone Zero Overview
The creator of Geshin Impact Hoyoverse has created and will soon release Zenless Zone Zero, a free-to-play urban fantasy 3D action role-playing game. It is anticipated to be made available on Microsoft Windows, iOS, and Android.
Genshin Impact obviously falls under the fantasy category, whereas Zenless Zone Zero is much more contemporary and has strong elements of The World Ends With You and Jet Set Radio. The fact that it is a roguelike, in which you must explore regions known as Hollows in order to defeat monsters, is another way it differs. Each mission appears to be composed of a number of screens, each containing a different level, in a very literal TV sense. Although a free-to-play game with gacha mechanics is almost certainly going to be the case, it's not yet entirely clear how that will play out. Gacha is a fairly common mechanic, so it's unlikely that we'll see anything radically out of the ordinary.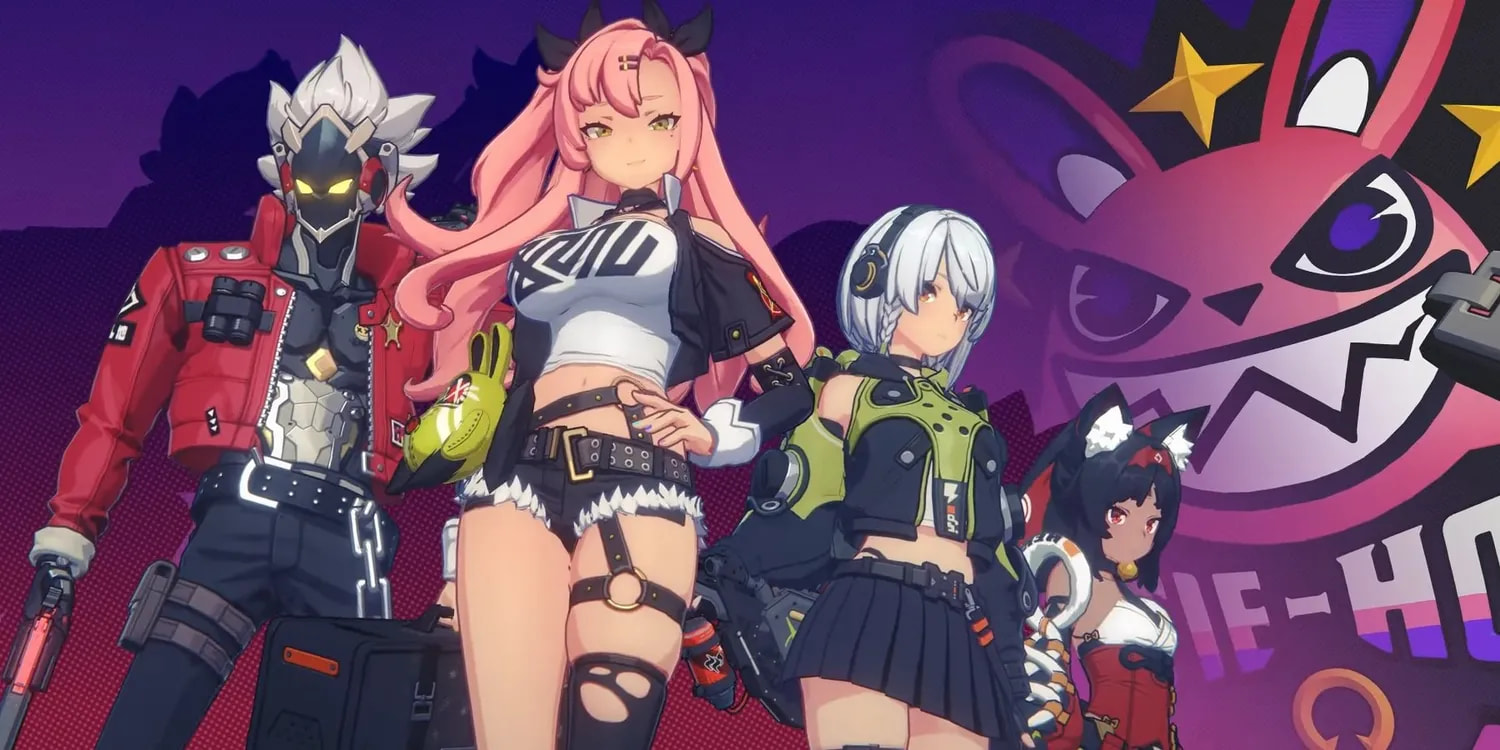 But how can you fully enjoy the game if there are issues like Zenless Zone Zero lag and FPS drop? Just like in Genshin Impact, it is very likely that players will encounter random lag and FPS drop in Zenless Zone Zero because of its high-quality images and effects. But it's not a dead end, you can avoid such a situation by using LagoFast. LagoFast is invented especially for cases like this. It has already received praise from Genshin Impact's players, saying that it has amazingly reduced lag and boosted FPS. So if you want to have a smooth in-game experience, saying goodbye to Zenless Zone Zero lag, give LagoFast a try, you'll not regret it.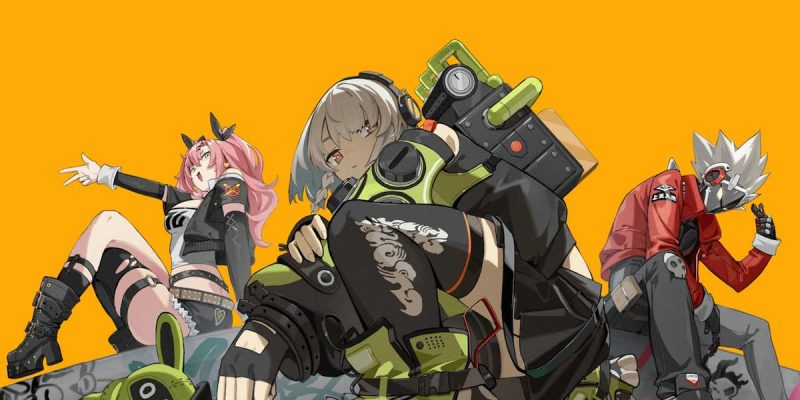 LagoFast —— A Zenless Zone Zero Lag Reducer
In Zenless Zone Zero, players have to change characters to fight in battles, any slight lag or latency can lead to a defeat. LagoFast can save you from this annoying situation! With more than 8 years of experience in fixing lag and boosting FPS, LagoFast is well-experienced in helping players get rid of all kinds of game issues. In most cases, Zenless Zone Zero lag is caused by choosing the wrong server. If the server you choose is overloaded or too far away from your PC, then the possibility of lag increases. LagoFast, however, can automatically allocate you the best servers and nodes. Its unique game data transmission protocol and worldwide distributed servers make this possible and effective.
When it comes to boosting FPS, LagoFast also has its own way. You can highly increase FPS by clicking on the checkbox on the FPS Boost page to optimize your settings on your PC.
Moreover, LagoFast always puts customers on the first site, therefore it provides new users with a free trial for them to use it before paying for it. Additionally, it's the first and only game booster that has a Pay-per-Minute plan, which enables players to stop charging whenever they want. How can you say no to such a cost-efficient and high-quality product? Try LagoFast and enjoy your best in-game experience ever!
The features of LagoFast are as follows:
Worldwide distributed servers & nodes
Unique game data transmission protocol
A 7-day free trial for new users
Exclusive Pay-per-Minute plan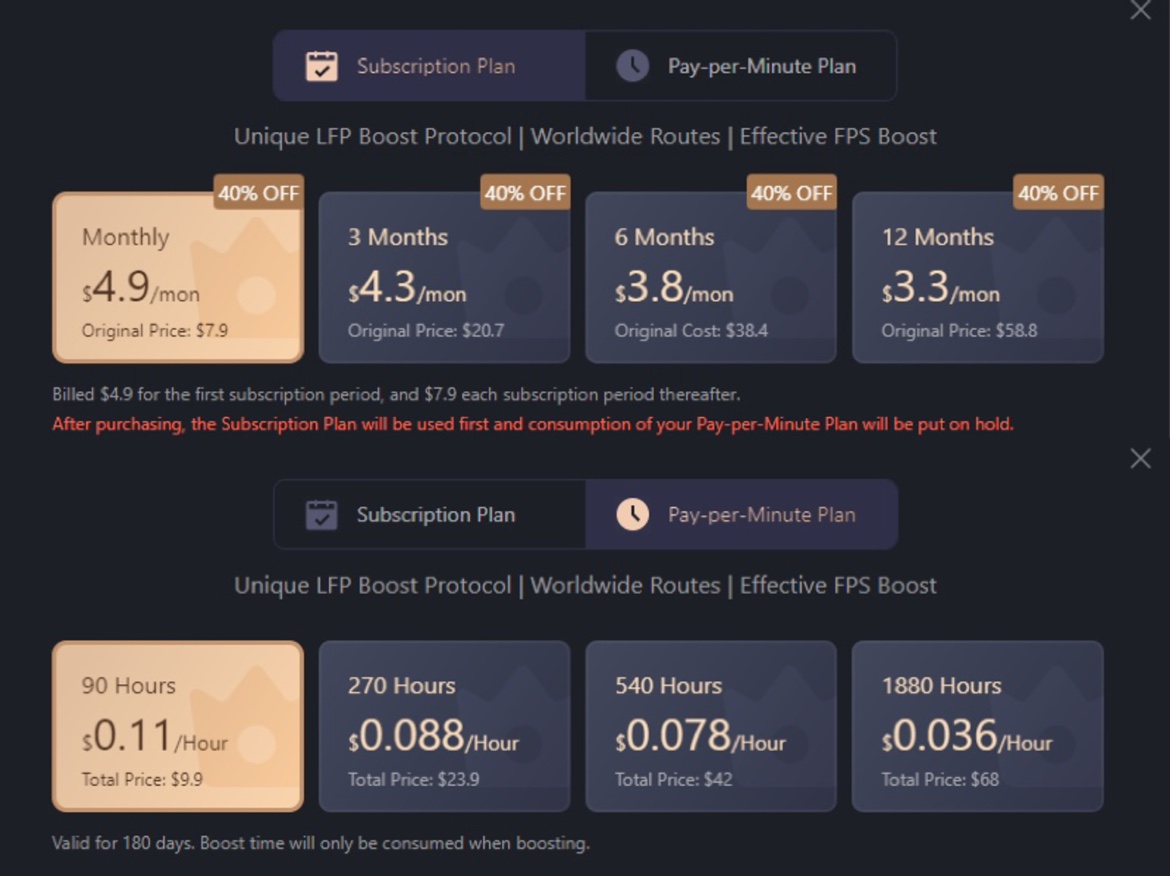 How Can I Use LagoFast?
As a wonderful VPN, LagoFast can help you solve all kinds of problems. In the next, I will show you how to use the product.
Step 1: Download LagoFast.
Step 2: Search the game in the Search Box and select it in the search result.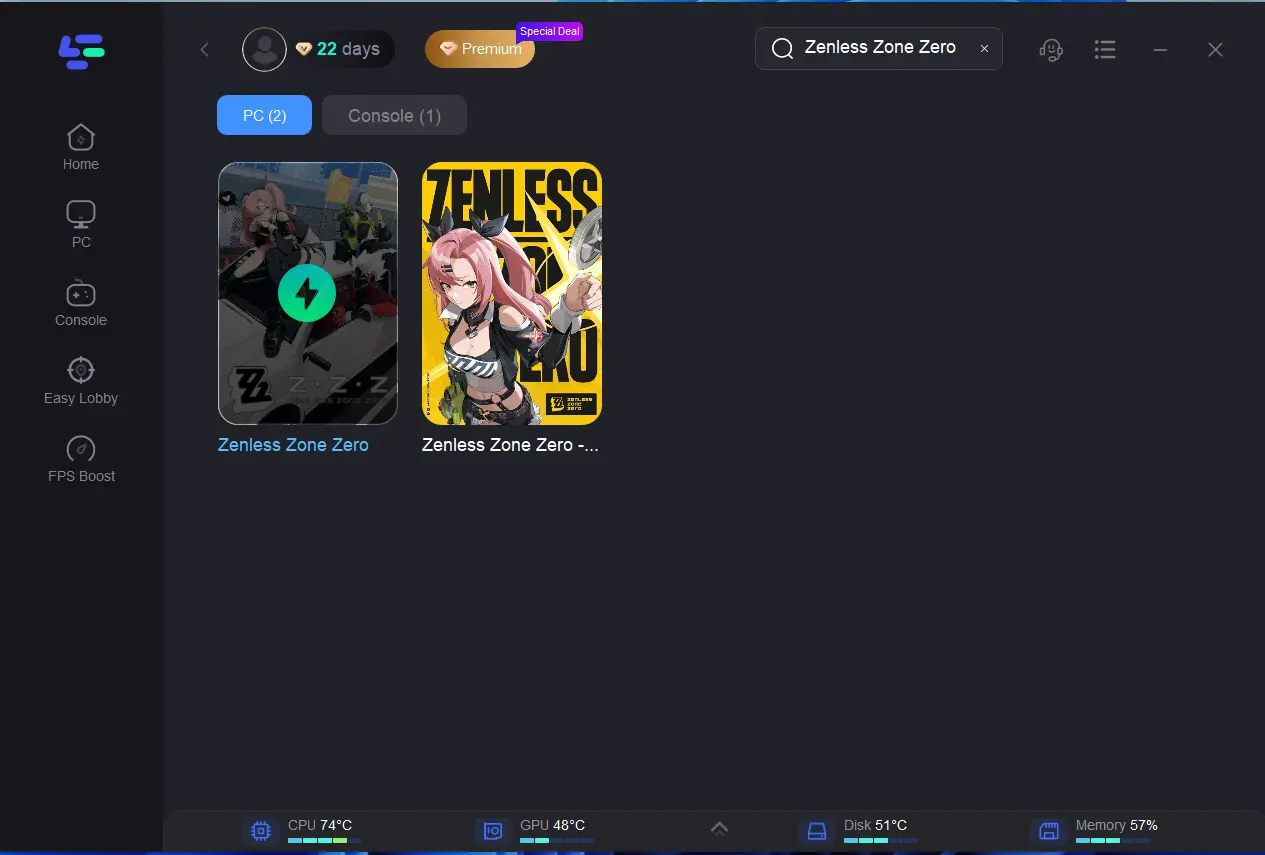 Step 3: Choose the server.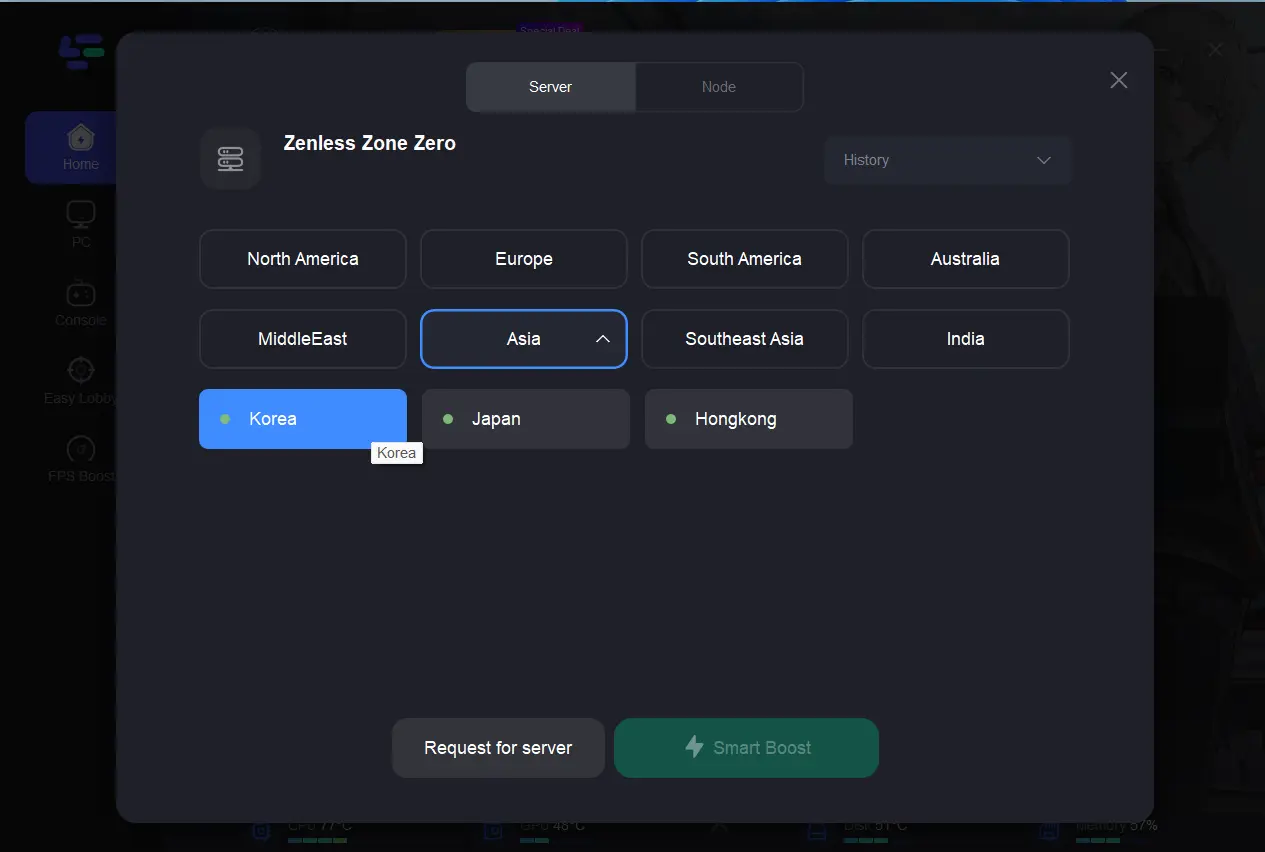 Step 4: Click on the Boost button and start boosting. Here, you can see your real-time ping & packet loss rate.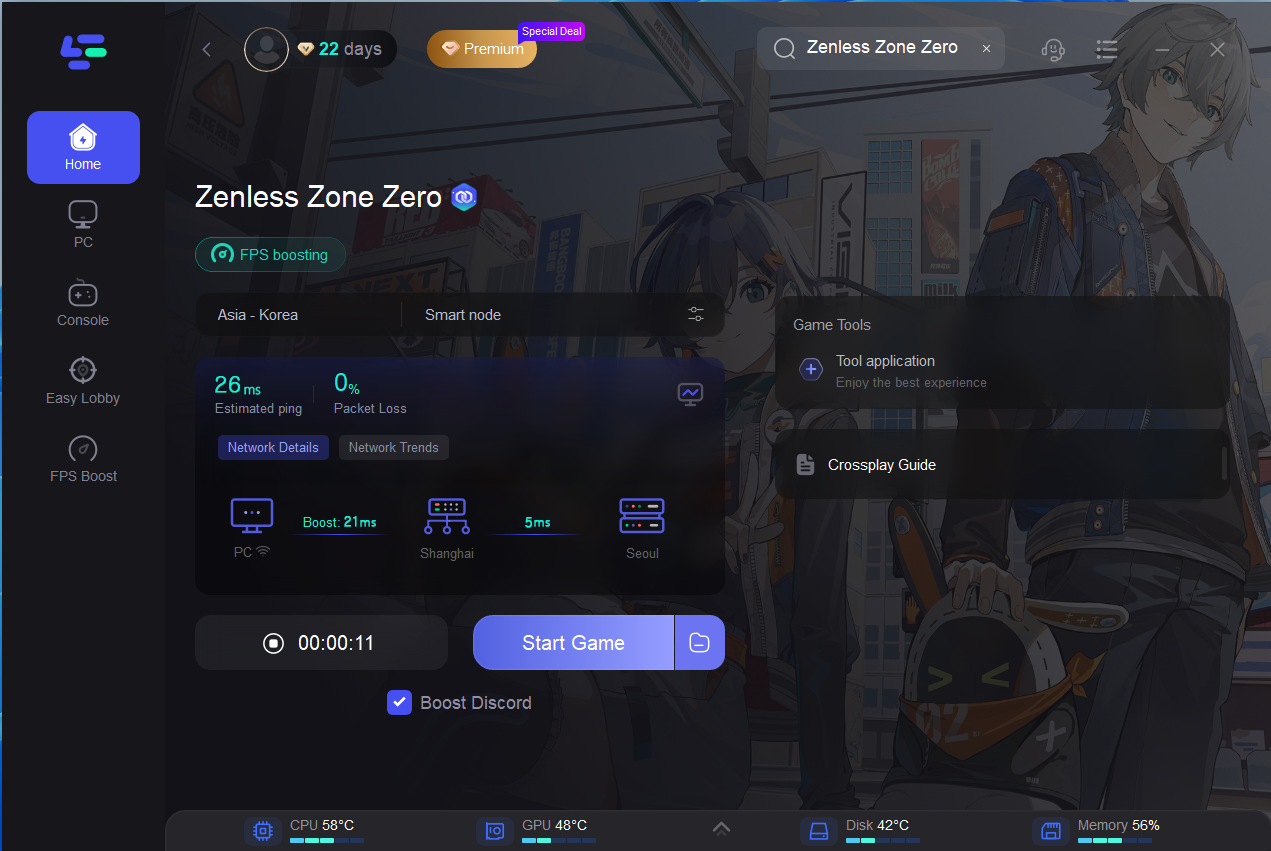 Video of How to Use LagoFast