FIFA new season is coming nearly! t is the 30th instalment in the FIFA series. According to FIFA 23 launcher EA official site, this new season will be leaked on September 30, 2022, on PlayStation®5, PlayStation®4, Xbox Series X|S, Xbox One, PC, and Stadia. In this article, you will find more information about new season, how to play FIFA 23, the new features of this FIFA 23 new season, and also how to get better at FIFA 23 using FIFA 23 game booster.
Part 1: When Does FIFA 23 Come Out?
Part 2: What Are The Features Of FIFA 23?
Part 4: How To Get Better At FIFA 23?
When Does FIFA 23 Come Out?
As mentioned above, FIFA 23 will be released on September 30, 2022, by EA Spearhead. This game is available on PlayStation®5, PlayStation®4, Xbox Series X|S, Xbox One, PC, and Stadia. The FIFA 23 release date details are as follows:
EA Play Early Access Trial: September 27, 2022
EA Play Pro Ultimate Edition Access (PC): September 27, 2022
FIFA 23 Ultimate Edition: September 27, 2022
FIFA 23 Standard Edition: September 30, 2022
Pre-ordering the FIFA 23 Ultimate Edition will get you into The World's Game three days early from September 27, 2022, along with great pre-order bonuses including an untradeable FIFA World Cup™ FUT Hero when you pre-order by August 21, an untradeable Ones To Watch Player Item, 4600 FIFA Points, and more!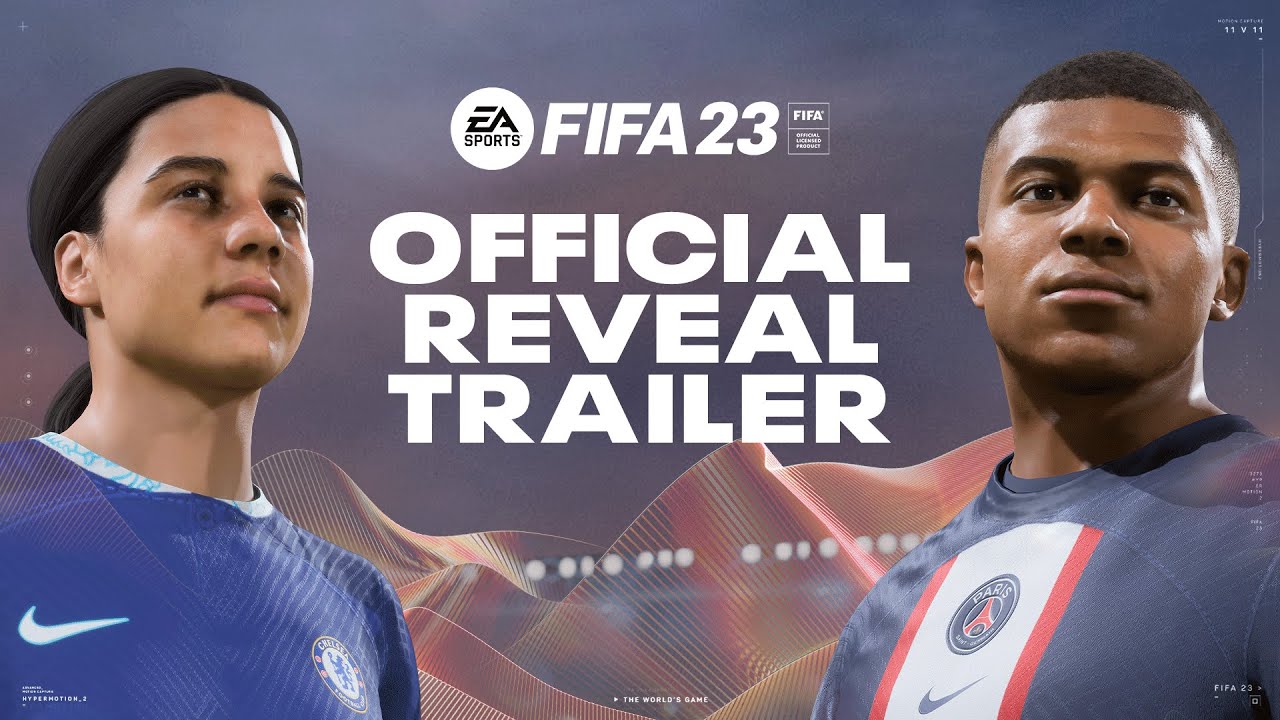 What Are The Features Of FIFA 23?
FIFA 22 has the features such as HyperMotion Technology, Career Mode, Ultimate Team, VOLTA Football, Pro Clubs, etc. And compared to FIFA 22, the new FIFA season FIFA 23 will launch many new features, like both men's and women's FIFA World Cup™ tournaments, women's club football, HyperMotion Technology 2, cross-play features, and so on.
Women's Club football
Women's soccer players and clubs, in particular, will be able to play in this FIFA 23. Both the French and English women's leagues will be available for play, as promoted by Chelsea FC's first female cover athlete Sam Kerr.
HyperMotion Technology 2
In FIFA 22, HyperMotion Technology has been launched, which uses motion capture data collected from 22 real-life players playing a complete, high-intensity football match in motion capture suits. The 4000 animation data collected from player movements, tackles, aerial duels and on-ball actions are used to power FIFA 22 gameplay. And in FIFA 23, there are 6,000 unique animations to replicate realistic player movement throughout a match.
Cross-play
FIFA 23 was created by EA Sports to support cross-platform play between consoles. However, this will only apply to consoles of the same generation, so PlayStation 4 users will only be able to play against Xbox One users, while PlayStation 5 users will be able to play against Xbox Series S/X opponents. PC players will be combined with PS5 and Xbox Series players in the next-generation consoles, whereas the Nintendo Switch version does not support cross-platform play.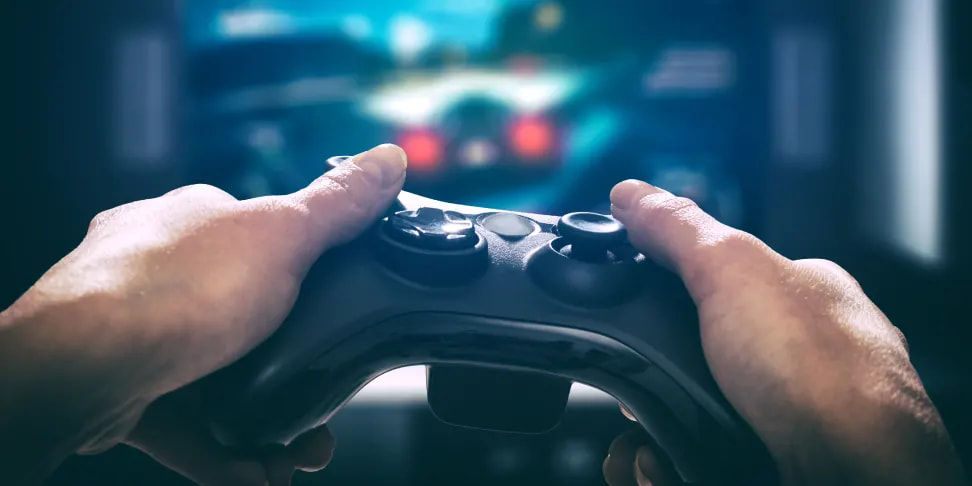 How To Play FIFA 23?
Is FIFA free to play? Only some of the FIFA series is free, like FIFA Online 4. However, FIFA 23 is not. And the fee for FIFA 23 is as follows: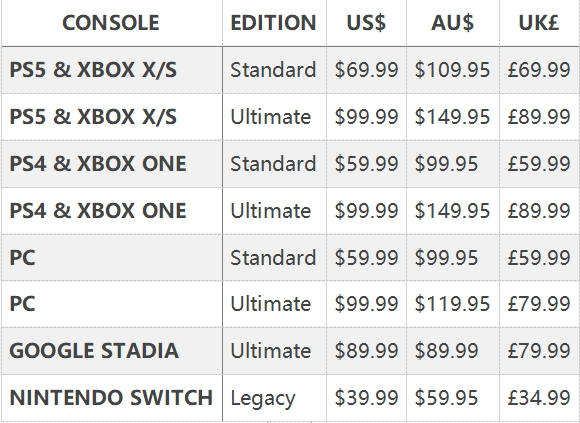 EA Play subscribers can get 10 percent off these prices if they pre-order.
How To Get Better At FIFA 23?
In the previous season of FIFA, many online soccer complained that they encountered lag, high ping, low FPS, and FIFA 23 connection errors. Compared to some costly and laborious measures to fix these annoying problems, how about trying an easy and effective way: using FIFA game booster LagoFast! With more than 8 years of experience in gaming experience optimization, LagoFast uses its unique protocol and worldwide nodes to help you fix issues that may exist in FIFA 23. In brief, the features and services it can provide are as follows:
Reduce effectively FIFA high ping problem
Optimize FIFA 23 crashing
Fix FIFA 23 lag spikes issues
Give you a panel to change settings to boost FPS based on your specific requirements
Easy to use
Combined charged plan per minute, month, quarter, and year
Unique Plan pay per minute
Supports 1000+ games including FIFA 22, FIFA Online 4.
If you want to try using this gaming experience optimization product, you can try following these steps:
Step 1: Click the Free Trial button to download the LagoFast client and experience the game booster service.
Step 2: Before running FIFA 23, you just need to find the game you want to play in LagoFast and click the "Boost" button.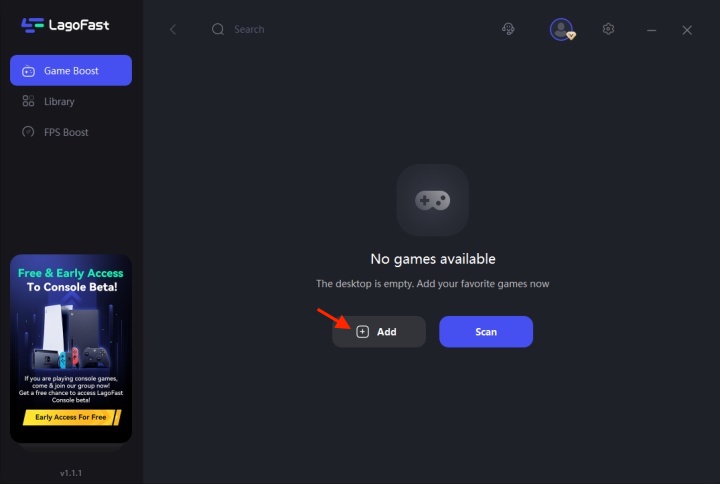 Step 3: And then you can click the FPS boost button to change settings to improve your FIFA 23 FPS based on your specific requirements.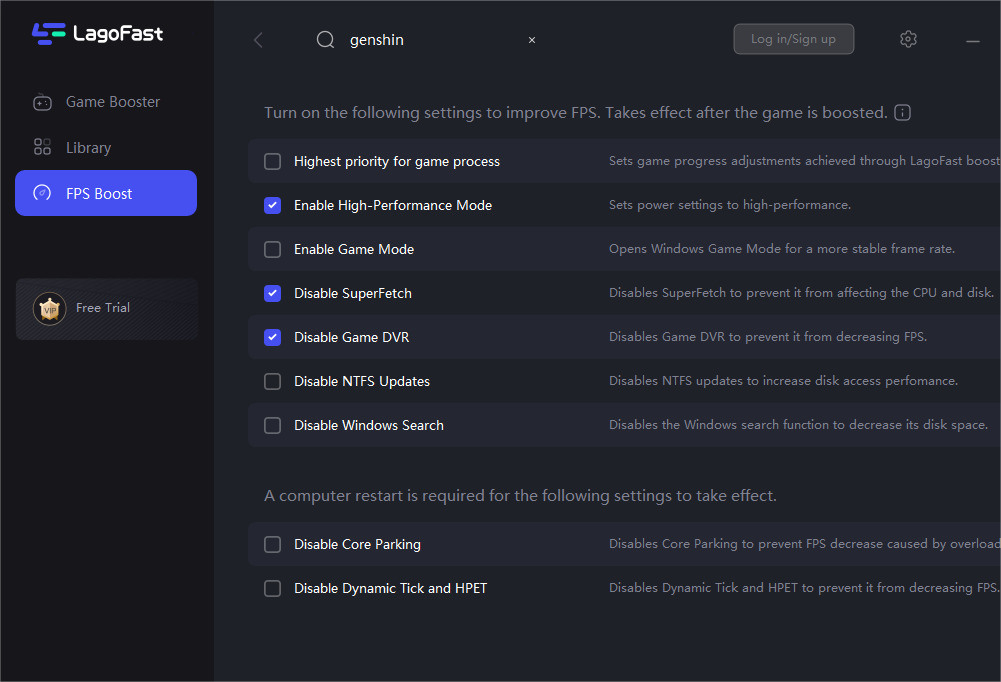 Step 4: While you are playing the game, you could check your network condition in this panel, and then make suitable decisions to fix game lag issues. As shown in the picture below, the network condition displays screen when playing LOL.
FIFA 23 FAQs
FIFA 23 Ratings: Who will be the best player?
EA Sports has a certain procedure for years, with which the player ratings for FIFA are determined. And according to a recent release by EA, the top 3 players could be Lionel Messi, Robert Lewandowski, and Kylian Mbappé.
Will FIFA 23 have a World Cup mode?
Yes. And EA has provided us with not one, but two world-cup modes in FIFA 23. This means that FIFA 23 will include both the men's and women's World Cups, with EA expanding its licensing partnership across all major leagues in order to drive and build a single FIFA experience that unites males and females.
Many fans of the soccer franchise are keeping a close eye on an issue: Is FIFA 23 the last FIFA? In this article, you'll know the answer to the question,
When will the FIFA 23 beta or demo be released?
The answer may upset some of the FIFA 23 fans because, to a large extent, there is neither beta nor a demo for FIFA 23. Those who played FIFA 21 and FIFA 22 should be familiar with the fact that EA has not released an open demo for two years running. Only participants selected by EA can test the game beforehand. However, until now, EA has not given any official replies.
FIFA 23 Latest News
EA makes a big pricing error!
Recently, Epic Games Store pre-purchases FIFA 23 in India for 4.80 rupees (or about $0.06 USD). Clearly, it was an error, as the Ultimate Edition of FIFA 23 will be priced at 4,799 Indian rupees, which means a 99.98% discount. Surprisingly, EA announced that anyone who enjoyed the discount will keep the game, writing in an e-mail, "...we wanted to let you know that we'll be honoring all pre-purchases made at that price".
The new mode in FIFA 23: FUT Moments
FIFA Ultimate Team is a popular mode in the series for years, and in FIFA 23, the mode continues and gets an upgrade: FUT Moments. As a new single-player game mode, FUT Moments mode makes a great improvement in its chemistry system. After being renovated, the players will acquire more options to train in specific scenarios and have more different squads, hunting for their ideal ultimate team.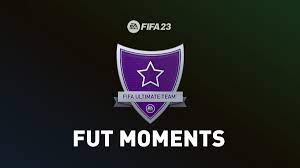 FIFA 23 x Marvel
EA has announced, FIFA 23 is welcoming a crossover with Marvel. It is thrilling for their fans, and you can see some selected players reimagined as Marvel superheroes in the Ultimate Team. Besides, the FUT Hero Cards will be designed by Marvel artists full of a special comic book style, which must blow your mind.