If you want to reduce FIFA online 4 high ping and fix its lag problem, using LagoFast is a good idea!
Let's Use LagoFast To Get Rid Of FIFA Online 4 Lag Problem!
Do you want to play football online with friends during your spare time? FIFA online 4 can meet your needs! FIFA Online 4 is a free-to-play massively multiplayer online football developed by EA Spearhead and published by Nexon. Different from FIFA 22, this version welcomes players to play together online. What's more, based on the previous version (FIFA Online 3), the graphics and physics engine have been revamped to give the game a more realistic atmosphere and a more realistic feel. And on 5 November 2021, Zhu Qinan, Head of the Competition Department of the Hangzhou Asian Games Organizing Committee and the winner of the 28th Athens Olympic Games Men's 10m Air Rifle, announced on behalf of the Hangzhou Asian Games Organizing Committee that FIFA Online 4 had been selected for the Hangzhou Asian Games eSports event.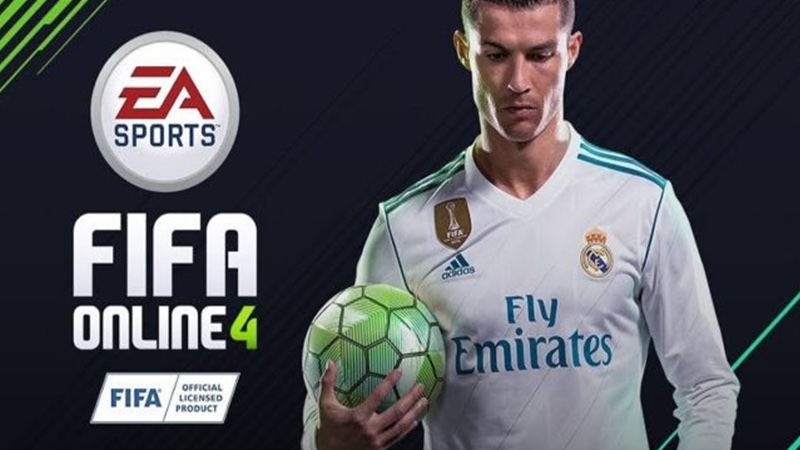 However, I think you certainly do not want to experience some disturbances while playing this exciting sports game with your friends! Imagine that if you want to shoot, but the network issues make you lose your football, and even lose this match. Is it unbearable? Fortunately, this problem could be solved. But compared to some costly and laborious measures, how about trying an easy and effective way: using LagoFast! With more than 8 years of experience in game boosting, LagoFast uses its unique protocol and servers to help you fix FIFA online 4 lag issues. In addition to FIFA online 4 lag optimization, LagoFast could also provide players with other services as follows:
Diagnose FIFA online 4 running issues
Provide players with an accurate real-time ping test
Reduce effectively FIFA online 4 high ping
Remove background unnecessary applications
Improve network connection while running FIFA online 4
Optimize FIFA online 4 crash
Fix FIFA online 4 lag spikes issues
How Can I Use LagoFast?
As a wonderful VPN, LagoFast can help you solve all kinds of problems. In the next, I will show you how to use the product.
Step 1: Download LagoFast.
Step 2: Search the game in the Search Box and select it in the search result.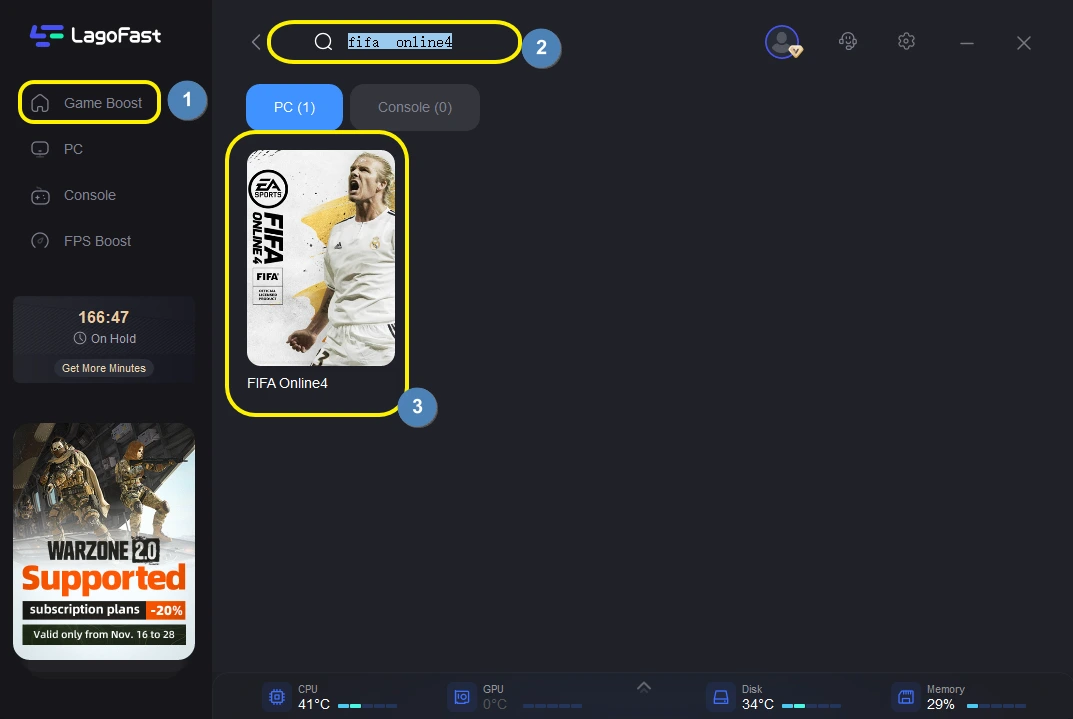 Step 3: Choose the server.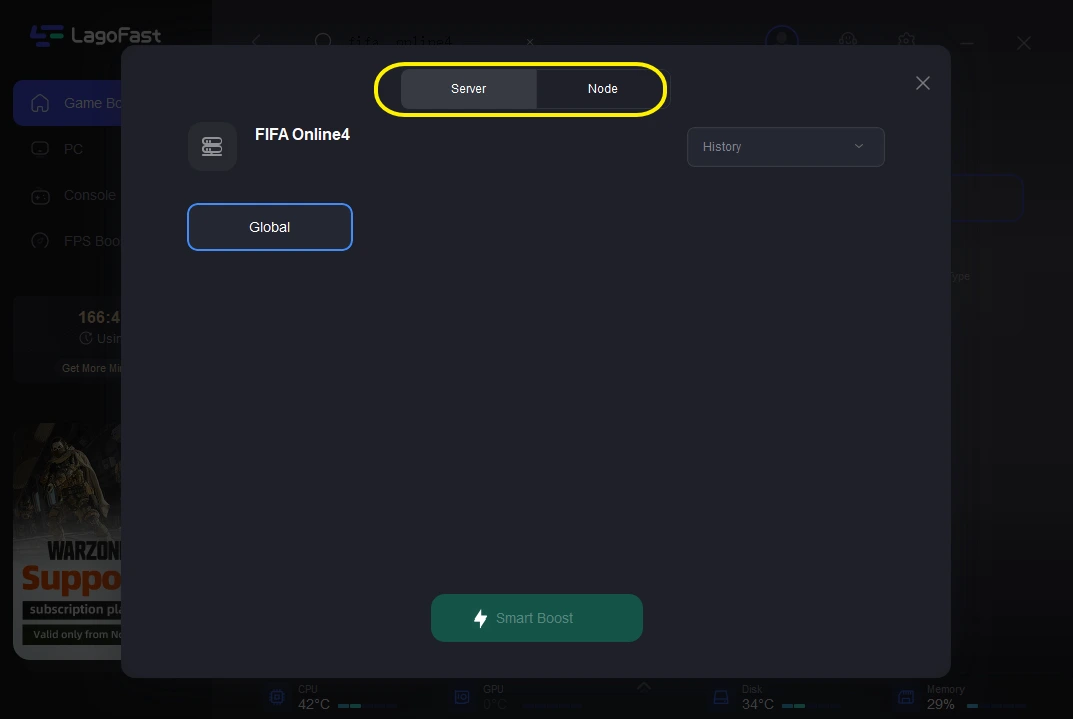 Step 4: Click on the Boost button and start boosting. Here, you can see your real time ping & packet loss rate.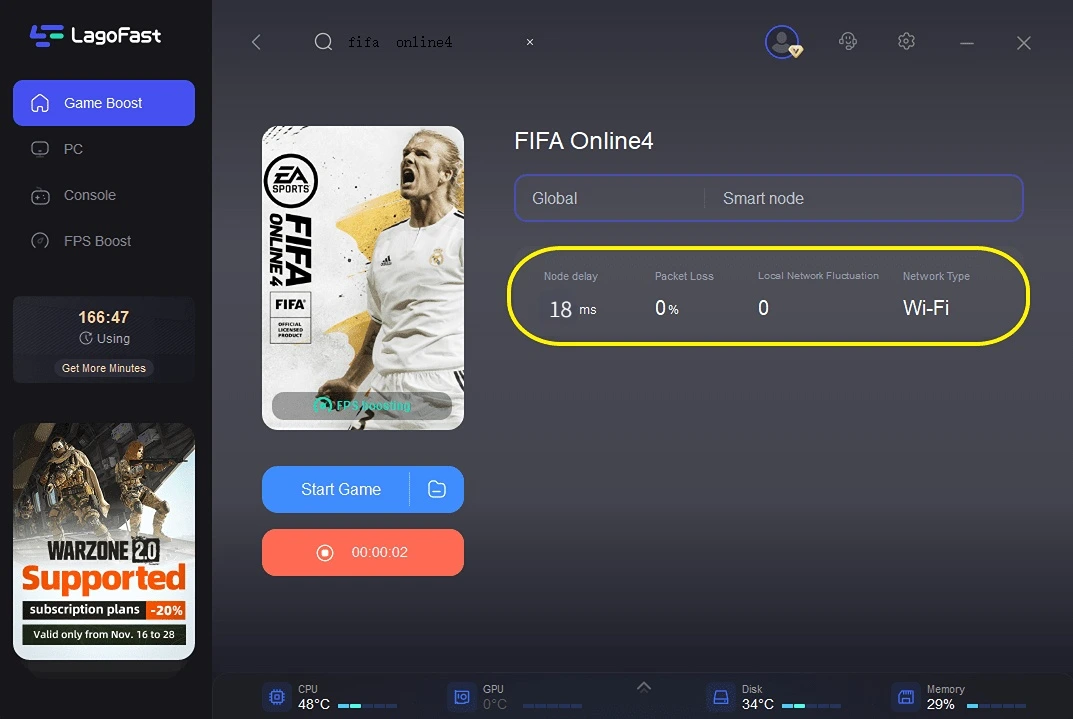 Video Of How To Use LagoFast