Reliable leaker Billbil-kun has stated that the Epic Games Store mystery game promotion is set to begin sometime between December 15 and January 10, likely giving fans a new game every single day for up to 15 or so days. In this article, we will share with you some latest information about the upcoming mystery games in Epic Store, based on predictions and rumors of course. And to improve your gameplay experience, we also strongly recommend you an effective tool LagoFast to help you get better with those games. Let's reveal this holiday surprise now!
Part 1: What is Epic Games mystery game 2022
Part 2: Epic Games Store free game predictions
Part 3: How to get better at mystery game 2022
Part 4: Epic Games Store mystery game latest news
What is Epic Games mystery game 2022
Throughout 2022, every Thursday at 10am CT, the Epic Games Store makes a new pair of games free for users to claim with no subscription fee or other strings attached, completely free (except for the one tied to Epic's storefront), giving users two more games to claim while teasing what's to come next week. For December 8, the games are Saints Row 4 Re-Elected and Wildcat Gun Machine, meaning Epic Games Store users have until Thursday, December 15 at 10am CT to claim them for their digital libraries.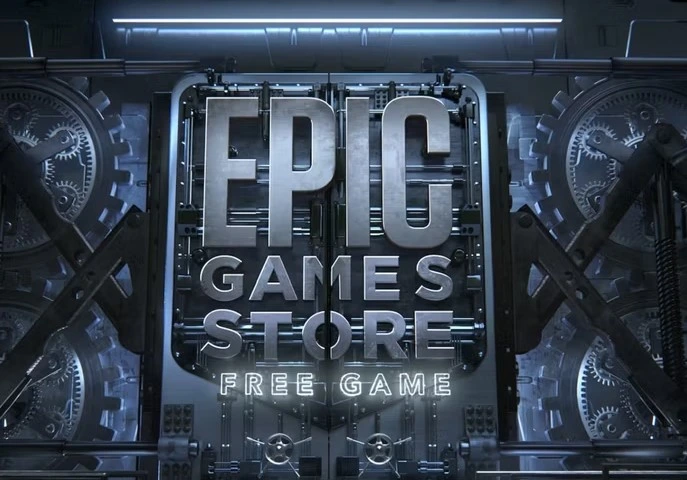 In holidays, however, for years the Epic Games Store has hosted advent calendar-style giveaways that encourage users to return to the storefront once per day to claim a free game, and the promotion is returning this year. According to Billbil-kun(who has leaked PS Plus, Games with Gold, and Epic Games store free titles accurately in the past), the Epic Games Store Mystery Game Promotion will take place sometime between December 15 and January 10, 2023. December 15 makes the most sense, especially if it gives away 15 games like it did last year. Now you probably wonder what we can expect from this Christmas season, keep reading to know everything about Epic Games mystery game 2022!
The list below will contain the list of the actual games featured on the Epic Games mystery games 2022. We will update it when they appear.
The Actual list of Games:
December 15 – Bloons TD 6
December 16 – Horizon Chase Turbo
December 17 – Costume Quest 2
December 18 – Sable
December 19 – Them's Fightin' Herds
December 20 – Wolfenstein: The New Order
December 21 – LEGO Builder's Journey
December 22 – Fallout A Post Nuclear Role-Playing Game
December 23 – Encased
December 24 – Metro Last Light Redux
December 25 – Death Stranding
December 26 – F.I.S.T Forged In Shadow Torch (leak)
December 27 – Severed Steel
December 28 – Mortal Shell
December 29 – Dishonored - Definitive Edition and Eximius: Seize the Frontline
Epic Games Store free game predictions
It's anyone's guess as to what the Epic Games Store free game for December 15 will be, as it will be kept secret until the day arrives. Typically, the Epic Games Store free mystery games leak online, so it's possible users will still get advanced notice about what to expect. Fans always can't wait! Here we can make some predictions about what's coming.
NBA2K21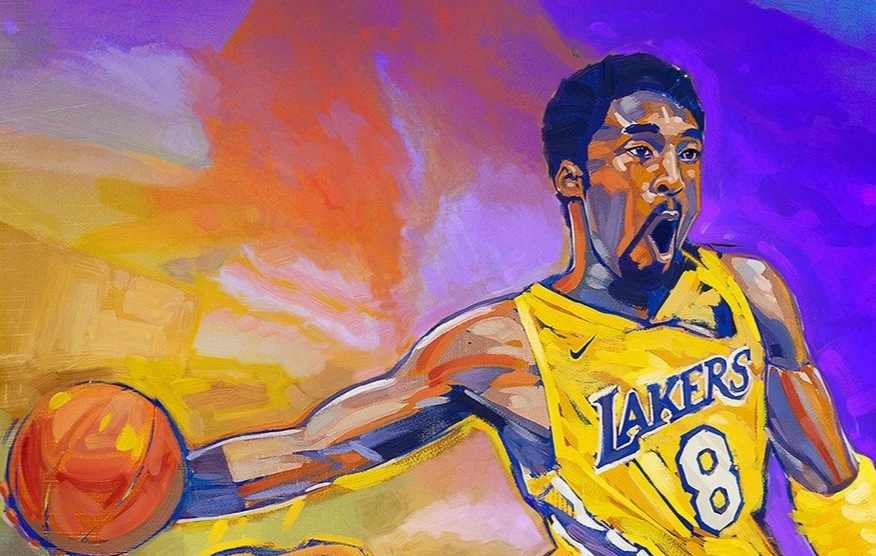 NBA 2K21 is a 2021 basketball simulation video game that was developed by Visual Concepts and published by 2K Sports. The game is based on the National Basketball Association (NBA) and is the 22nd installment in the NBA 2K franchise, the successor to NBA 2K20 and the predecessor to NBA 2K22. Featuring breathtaking graphics, NBA 2K basketball looks and feels like a completely new and lifelike experience. Entire arenas come to life with real-time behaviors for every attendee right down to the fans, players, security, in-arena entertainment, and more. You've never been closer to the game.
Nioh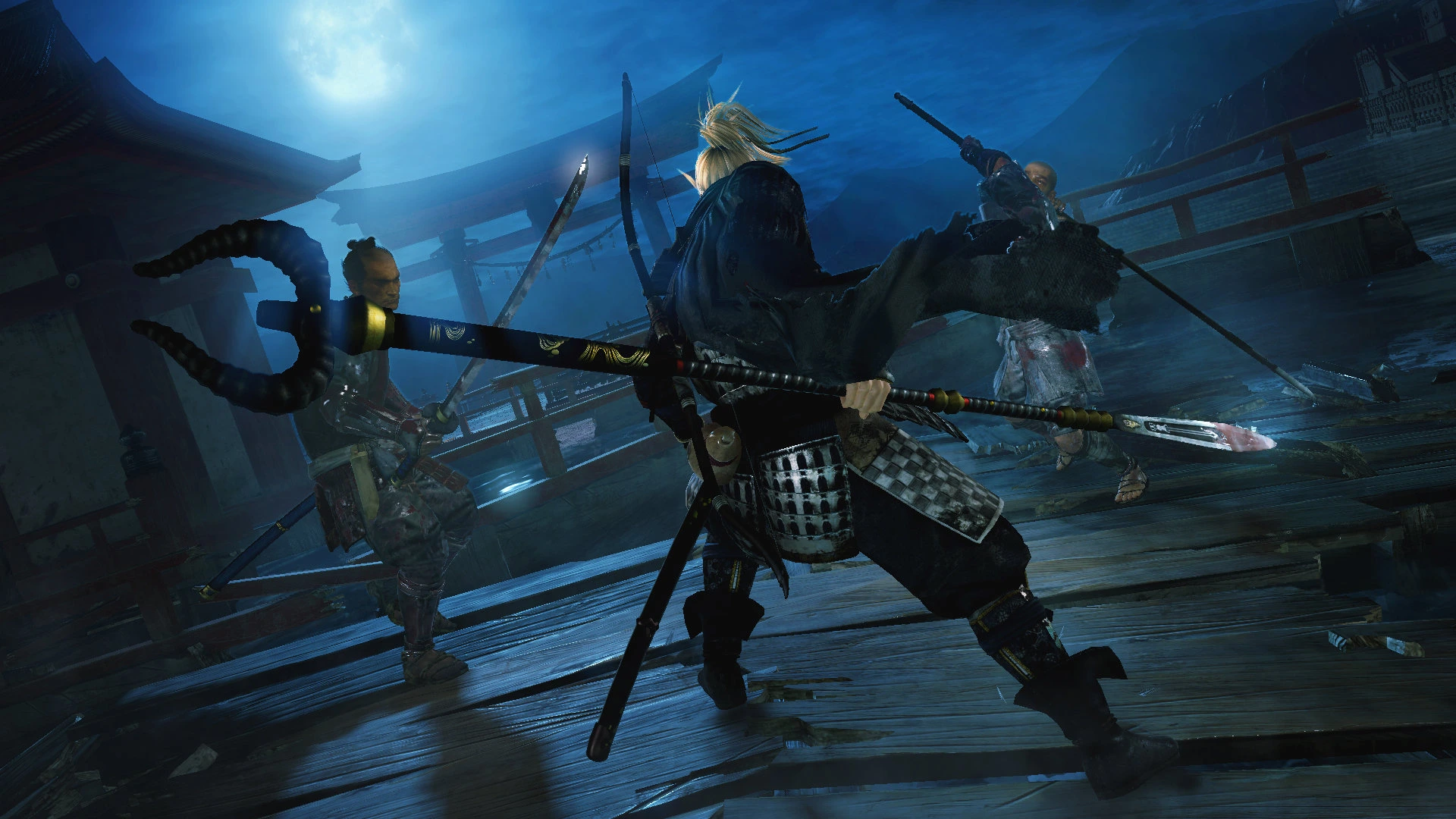 Nioh is an action role-playing video game developed by Team Ninja. Set during a fictionalized version of the year 1600, the plot follows the journeys of William Adams, an Irish sailor named after and inspired by the historic William Adams, an Englishman who became a samurai. Adams pursues the sorcerer Edward Kelley into the final battles of the Sengoku period during Tokugawa Ieyasu's efforts to unify Japan, an effort complicated by the emergence of yōkai that are flourishing in the chaos of war. Gameplay revolves around navigating levels and defeating monsters that have infested an area; combat revolves around stamina or "Ki" management and different sword stances that are strong or weak against different enemies.
JUST CAUSE4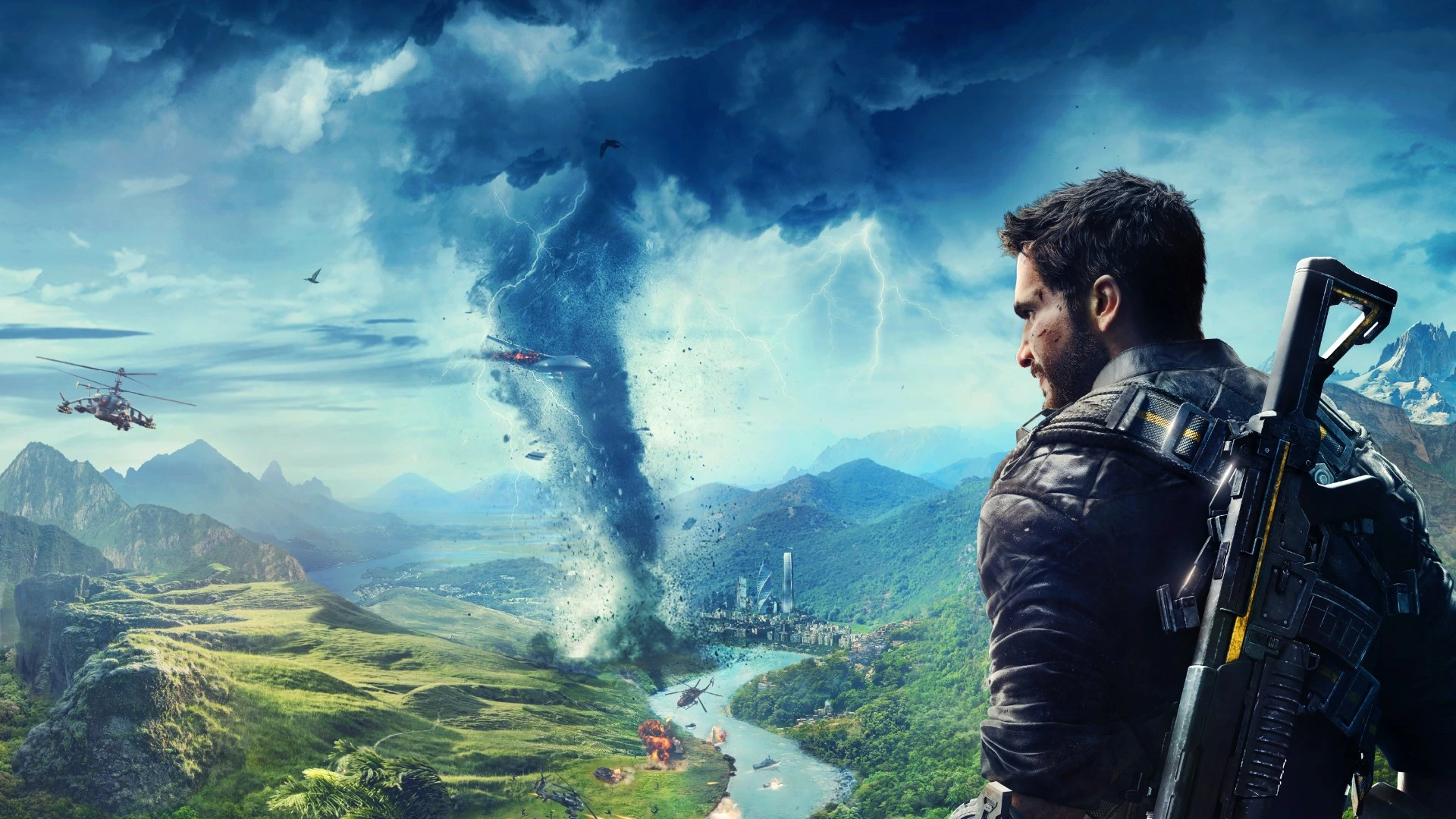 Just Cause 4 is an action-adventure game played from a third-person perspective. The game takes place in the fictional nation of Solís, a large open world consisting of different biomes including snowy mountains and deserts. Rico can travel the game's world using his wingsuit and grappling hook, whose functions are expanded to include the ability to attach hot air balloons and rocket boosters on objects. The game features a large variety of vehicles and firearms; it also features a weather system and environmental hazards such as tornados and thunderstorms.
ARK: Survival Evolved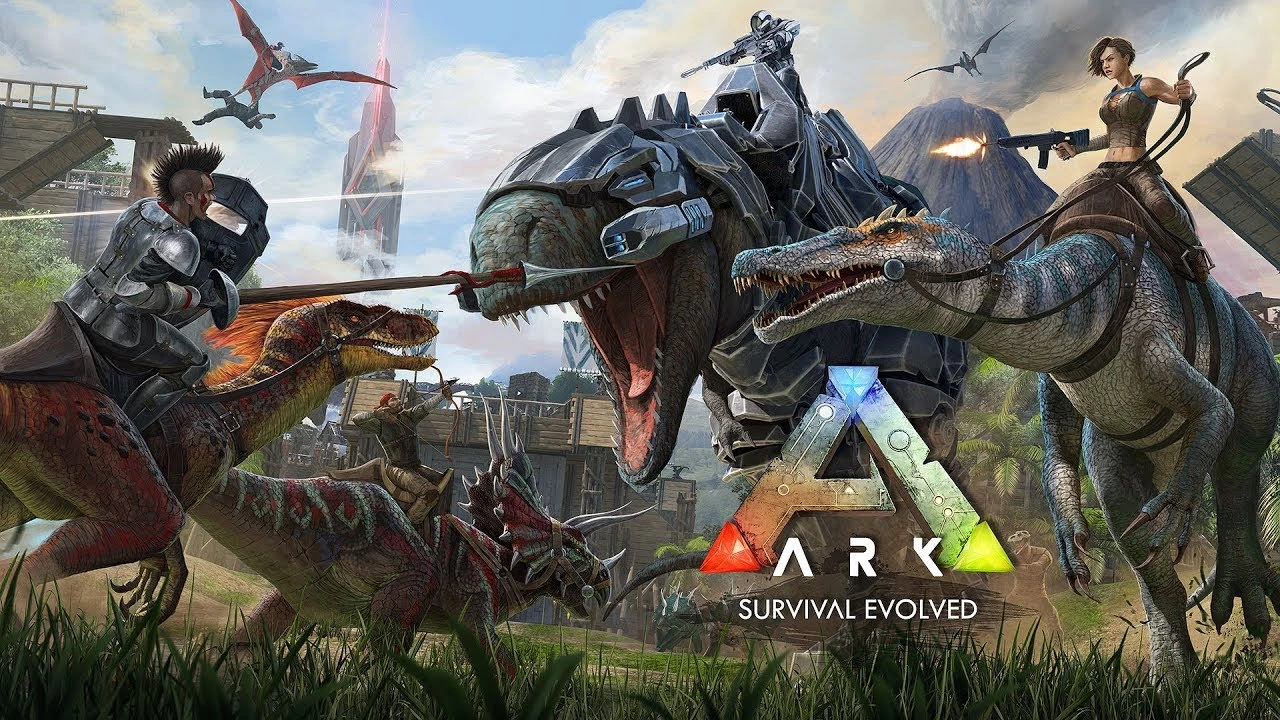 Ark: Survival Evolved is a 2017 action-adventure survival video game developed by Studio Wildcard. In the game, players must survive being stranded on one of several maps filled with roaming dinosaurs, fictional fantasy monsters, and other prehistoric animals, natural hazards, and potentially hostile human players.
The game is played from either a third-person or first-person perspective and its open world is navigated by foot or by riding a prehistoric animal. Players can use firearms and improvised weapons to defend against hostile humans and creatures, with the ability to build bases as a defense on the ground and on some creatures. The game supports both single-player and multiplayer options.
World War Z: Aftermath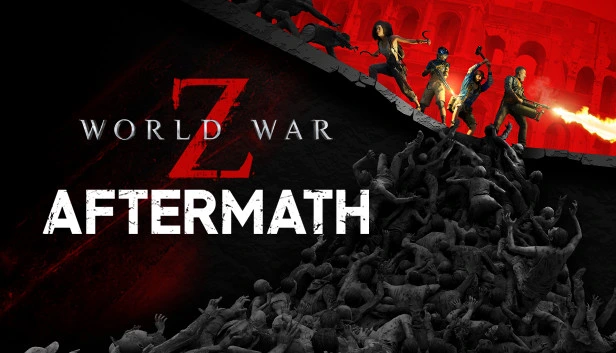 World War Z: Aftermath is the ultimate co-op zombie shooter inspired by Paramount Pictures' blockbuster film, and the next evolution of the original hit World War Z that has now captivated over 15 million players. Turn the tide of the zombie apocalypse on consoles and PC with full cross-play. Join up to three friends or play on your own with AI teammates against hordes of ravenous zombies in intense story episodes across new zombie-ravaged locations around the world. Take back Vatican City in an epic confrontation in Rome, and join forces with survivors in Russia's snowbound Kamchatka peninsula.
Grand Theft Auto V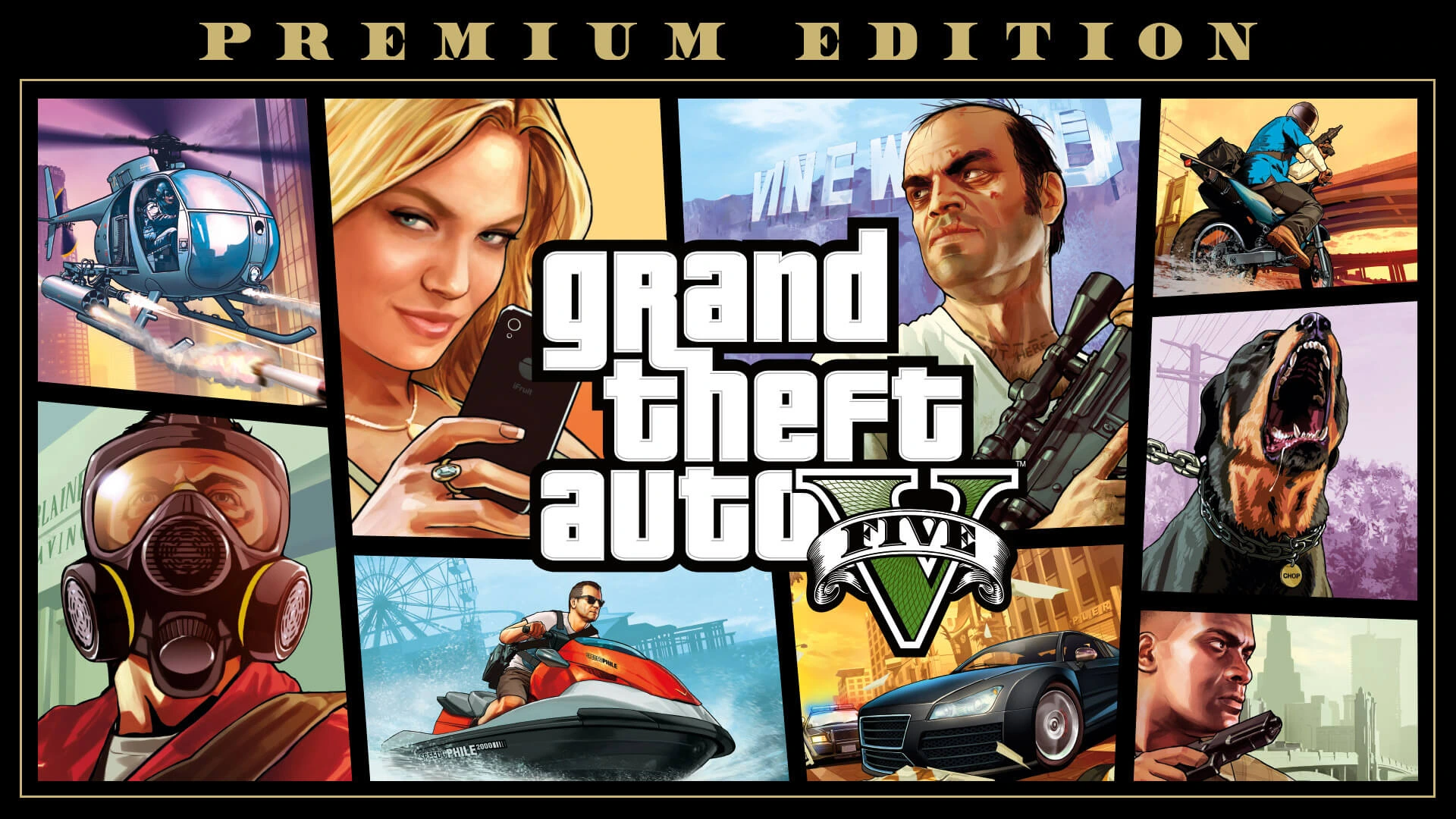 Grand Theft Auto V is an action-adventure game played from either a third-person or first-person perspective. Players complete missions—linear scenarios with set objectives—to progress through the story. Outside of the missions, players may freely roam the open world. Composed of the San Andreas open countryside area, including the fictional Blaine County, and the fictional city of Los Santos, the world is much larger in area than earlier entries in the series.
Civilization VI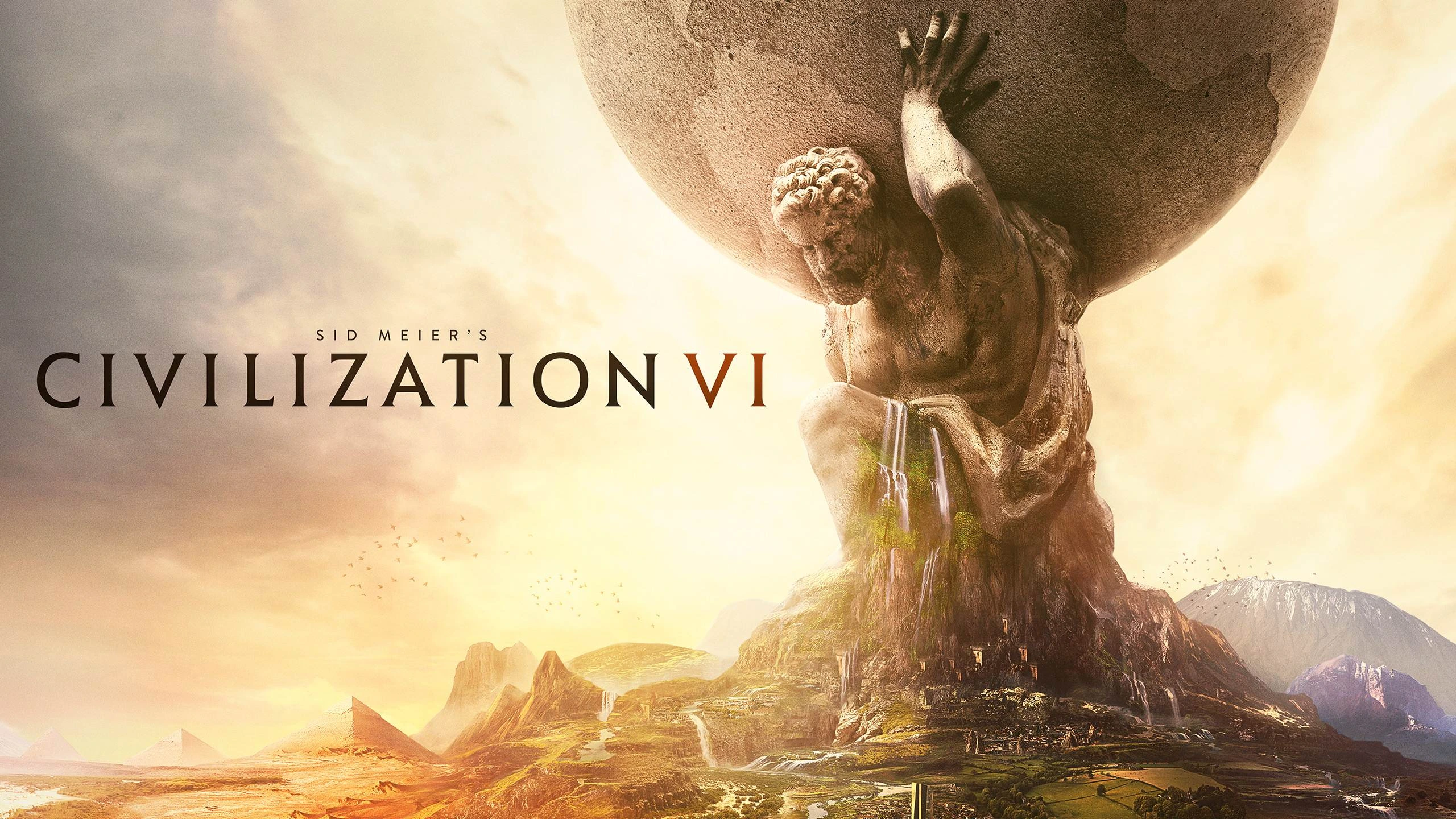 Civilization VI is a turn-based strategy video game in which one or more players compete alongside computer-controlled AI opponents to grow their individual civilization from a small tribe to control of the entire planet across several periods of development. This can be accomplished by achieving one of several victory conditions, all based on the 4X gameplay elements, "eXplore, eXpand, eXploit, and eXterminate". Players manage a civilization of their choice and develop their technology, culture, and government structure between ancient times and the near future. They found cities and grow them through the creation of mines, farms, and other improvements, while simultaneously exploring the randomly-generated world and encountering other civilizations and barbarians. Players have the ability to trade and manage peaceful diplomatic relations with other civilizations or alternatively go to war through the use of military force.
How to get better at mystery game 2022
To enjoy yourself in this special holiday, you must want to avoid such game issues as lag, high ping, low FPS, crashing, etc. To ensure a stable and smooth gaming environment, you can take many measures, for example, changing to a better hardware configuration, using a wired connection, lowering game display settings and removing background unnecessary applications. Among these measures, I do want to suggest you use a game booster LagoFast. The developers got over 8 years of experience in routing optimization and have served tens of millions of players with top-rated game routes. Beta version is totally free!
The features of this product are as follows:
Reduce effectively high ping problem and optimize crashing
Allocates the best routes for players through its unique data transmission protocol
Fix lag spikes issues
Give you a panel to change settings to boost FPS based on your specific requirements
Easy to use and download
Support 1000+ games including the Epic Games Store mystery game
Unique plan pay per minute
And If you want to try using this gaming experience optimization product, follow these steps (take Modern Warfare 2 as an example):
Step 1: Download LagoFast.
Step 2: Type "Modern Warfare 2 " in the Search box and choose it.
Step 3: Choose the server and node you want. Click the Boost button to start boosting Modern Warfare 2.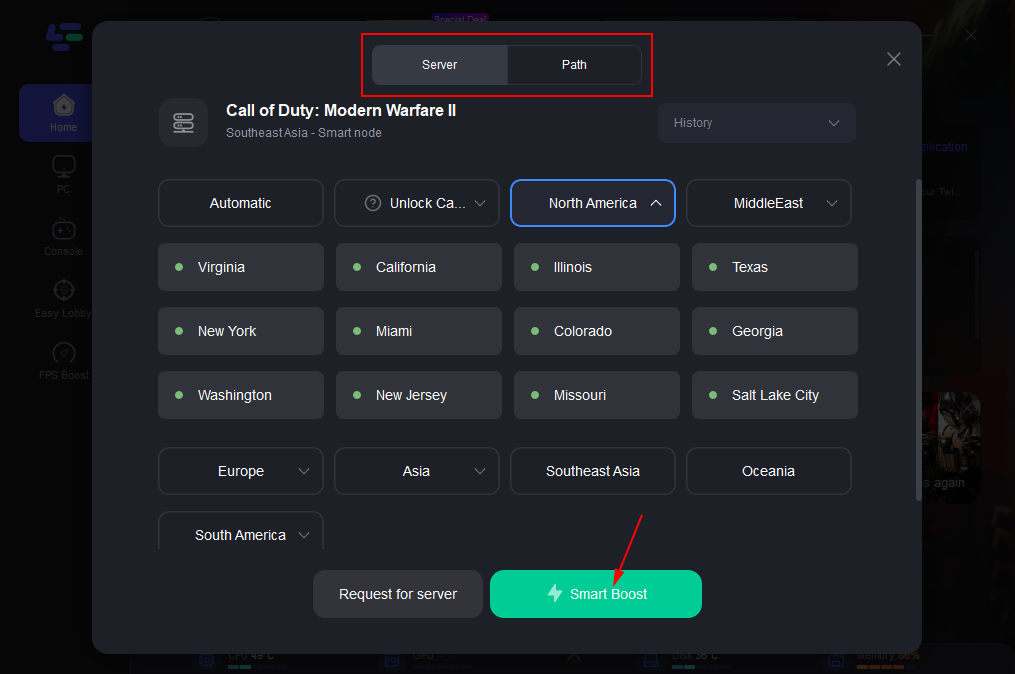 Step 4: Now this page displays your real-time ping rate and packet loss rate, allowing you to see the LagoFast's boost impact.
What's more, you can change the FPS buttons in order to find a boost condition. Simply follow the steps:
Step 1: Select the FPS Boost tab in the left column of the desktop.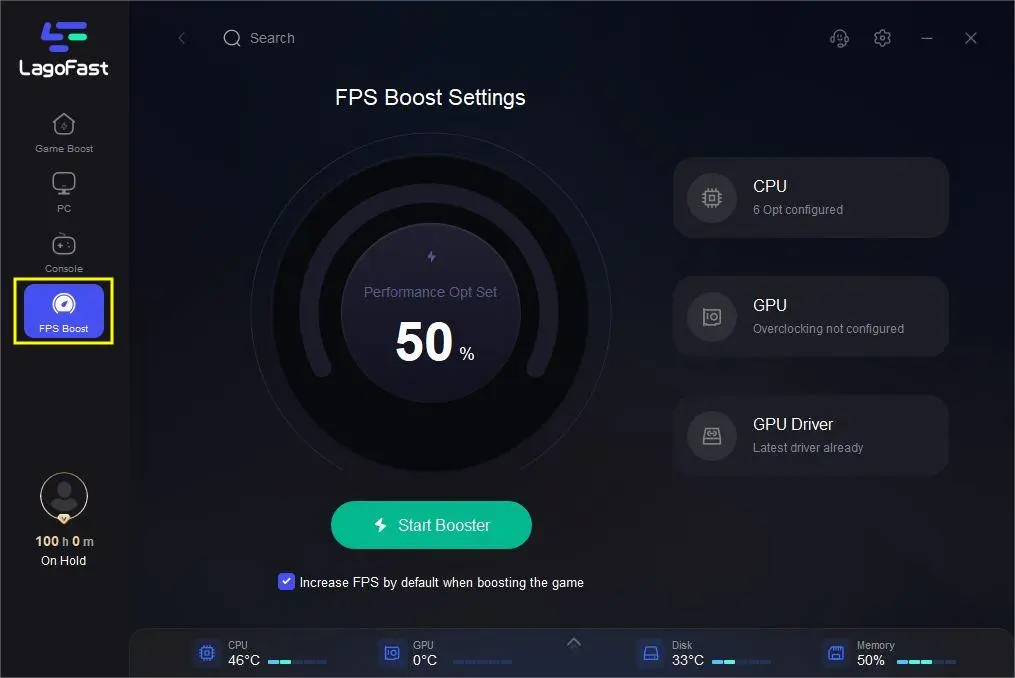 Step 2: Click on/off the settings according to you, then boost the CoD: Modern Warfare 2.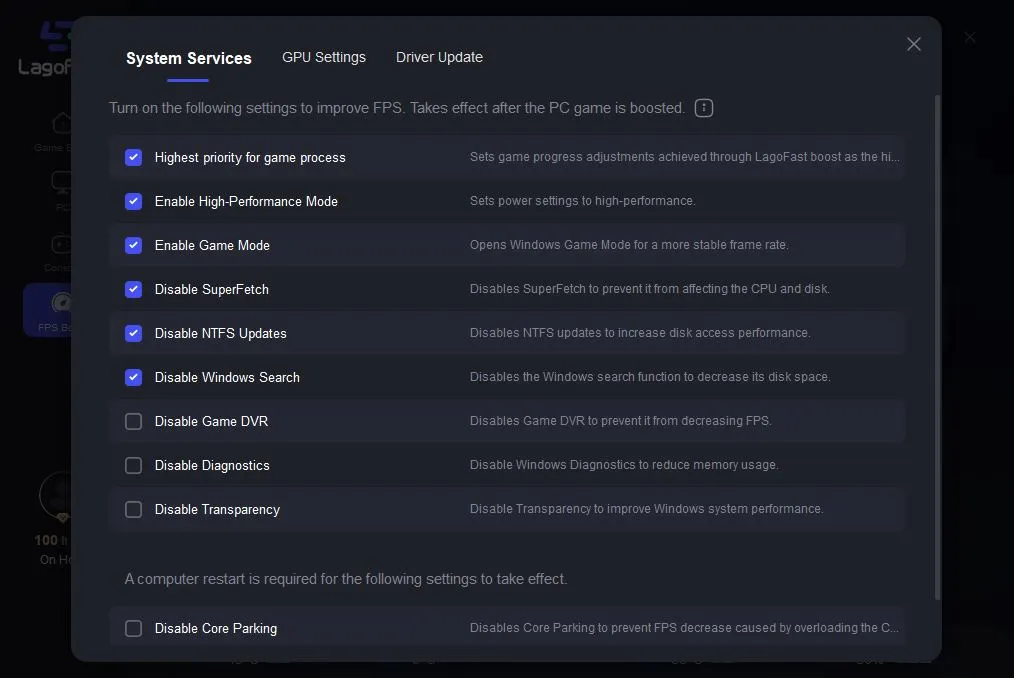 Epic Games Store mystery game latest news
The first free game of the Epic Games Store Mystery Game Promo will begin starting this week. No one knows what game will be offered but it will definitely be a surprise to the consumers of this particular PC platform. If we were to guess, the next free game will have to be something big and recent that big publishers can easily offer as a freebie. The problem is, most of the good ones have been already been offered last year.
Except for the predicted games above, there are also other possibilities, such as Red Dead Redemption 2, Sekiro: Shadows Die Twice, Final Fantasy VII and so on. We can already see a lot of relative posts from Reddit, and fans are quite interested in discussing their guesses and expectations. Some may worry that "Epic has nothing new to offer", while others still have hopes " last year's 15 days was full of high profile indie games. So a great game could happen, just won't be the norm there." Let's see what will happen this week!