Warzone is the Call of Duty franchise's second main battle royale installment, following the "Blackout" mode of Call of Duty: Black Ops 4. Warzone differs from Black Ops 4 in that it discourages the accumulation of equipable gadgets in favor of a new in-game currency called Cash. Warzone's primary game modes at launch are Battle Royale and Plunder. Warzone has approximately 100 million players worldwide. However, with increased popularity comes a slew of issues such as lag, low FPS, and high ping.
And some players are looking for easier ways to enter the bot lobby. They frequently use game VPNs and game boosters to solve these issues. In this article, we'll explain the benefits of using a VPN, and recommend the Top 5 Warzone VPNs.

Although VPN has the above advantages, there are also many risks hidden in it. This is because VPNs hide your information including your IP address. However, according to the Call of Duty Security and Enforcement Policy, any attempt to conceal, disguise, or obfuscate your identity or the identity of your hardware devices may result in a permanent suspension. For your security, we recommend you use LagoFast - Best No Lag Warzone VPN.
LagoFast provides the ultimate gaming experience as well as quick access to the bot lobbies. And it doesn't change your GEO location or IP address, so it's 100% secure. Surprisingly, it is the only game VPN and game booster with a time charge package, which means it can help you save money to the greatest extent possible. Don't waste your time with free products that have countless bugs!
Here are the summarized features of LagoFast:
Step 1: Download LagoFast Free Trial.
Step 2: Type Warzone in the Search box and choose it among the results.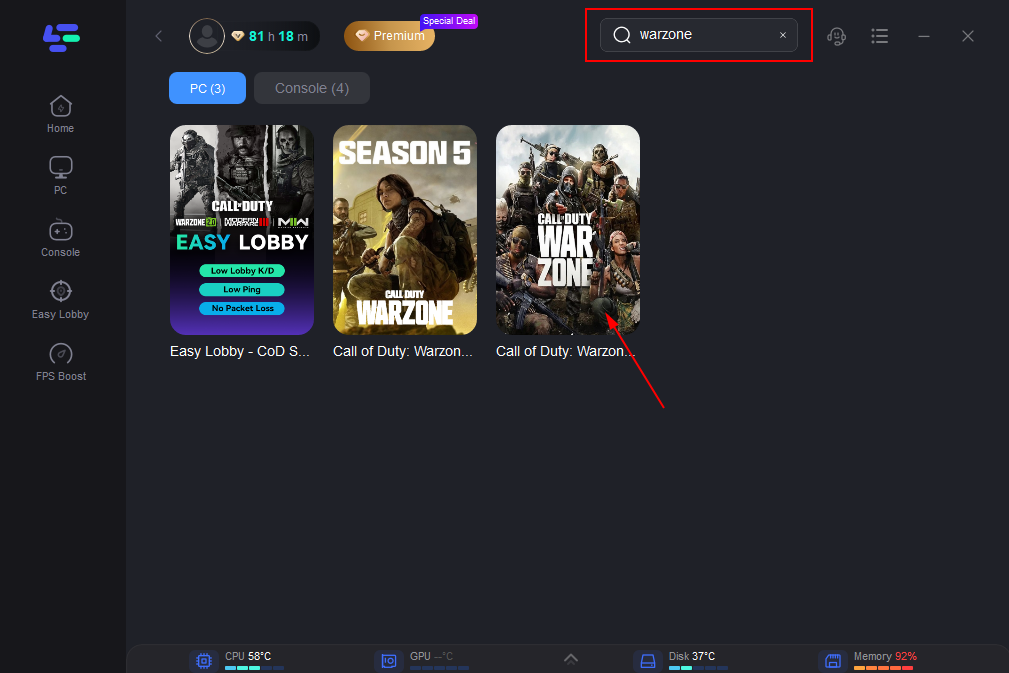 Step 3: Click on the Boost button to start boosting. This tab displays your real-time ping and packet loss rate, both of which are directly related to your FPS performance.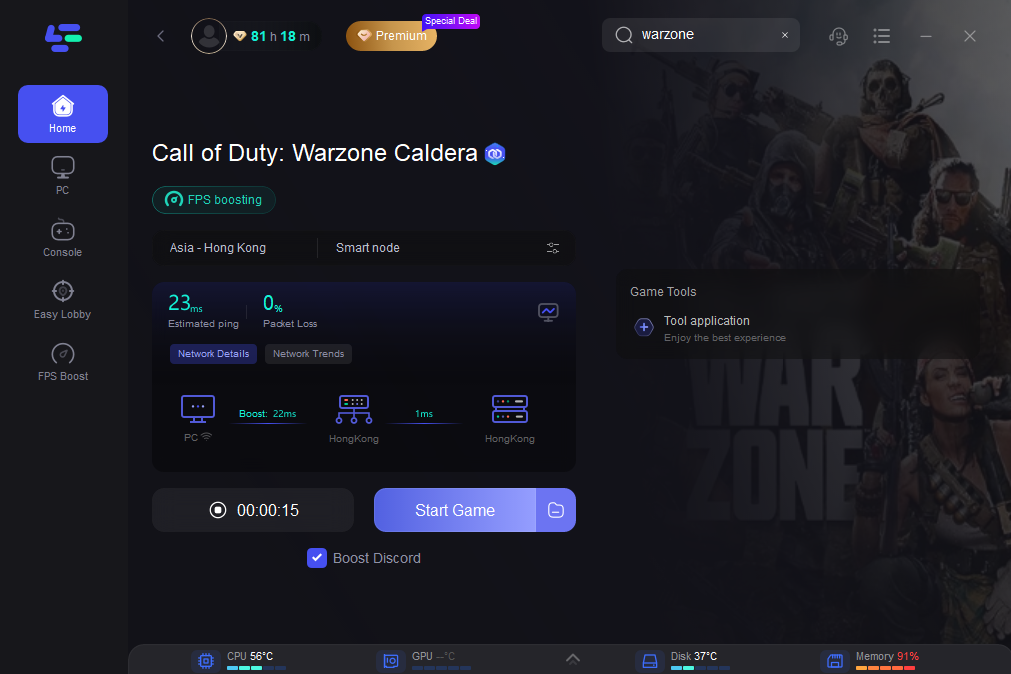 We have also designed the easy lobby module, here is how to use it:
Step 1: Type easy lobby in the Search box and choose it among the results.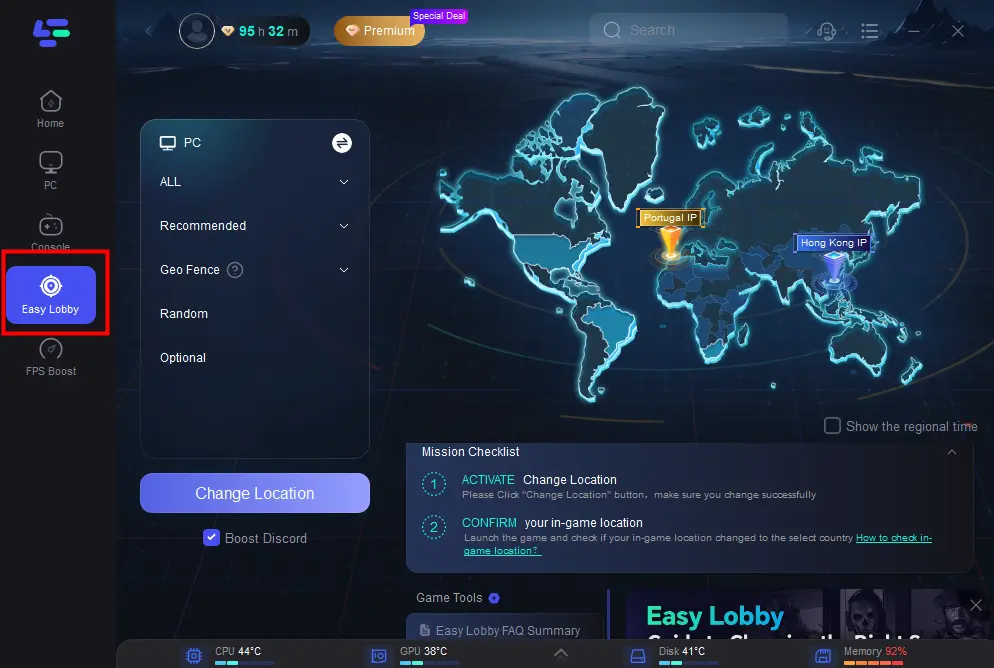 Step 2: You can adjust the server you want or choose the best nodes with lower ping.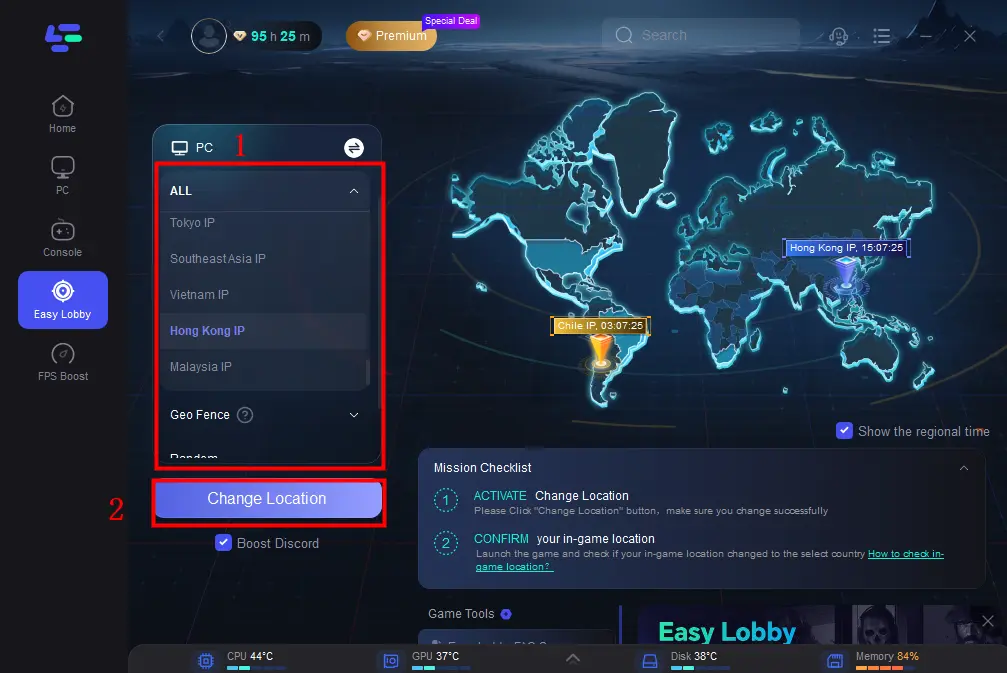 Step 3: Click on the Boost button to begin boosting.
Also, on this page, you can have a direct view of your real-time ping rate and packet loss rate.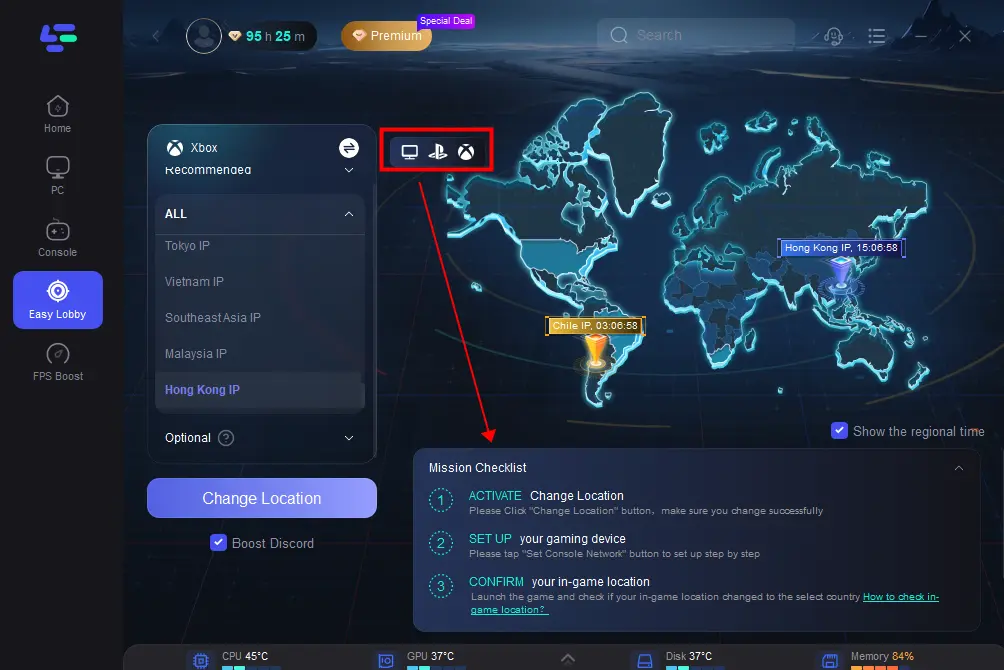 Once your in-game IP is changed successfully, it means that locations for Easy Lobby are now active!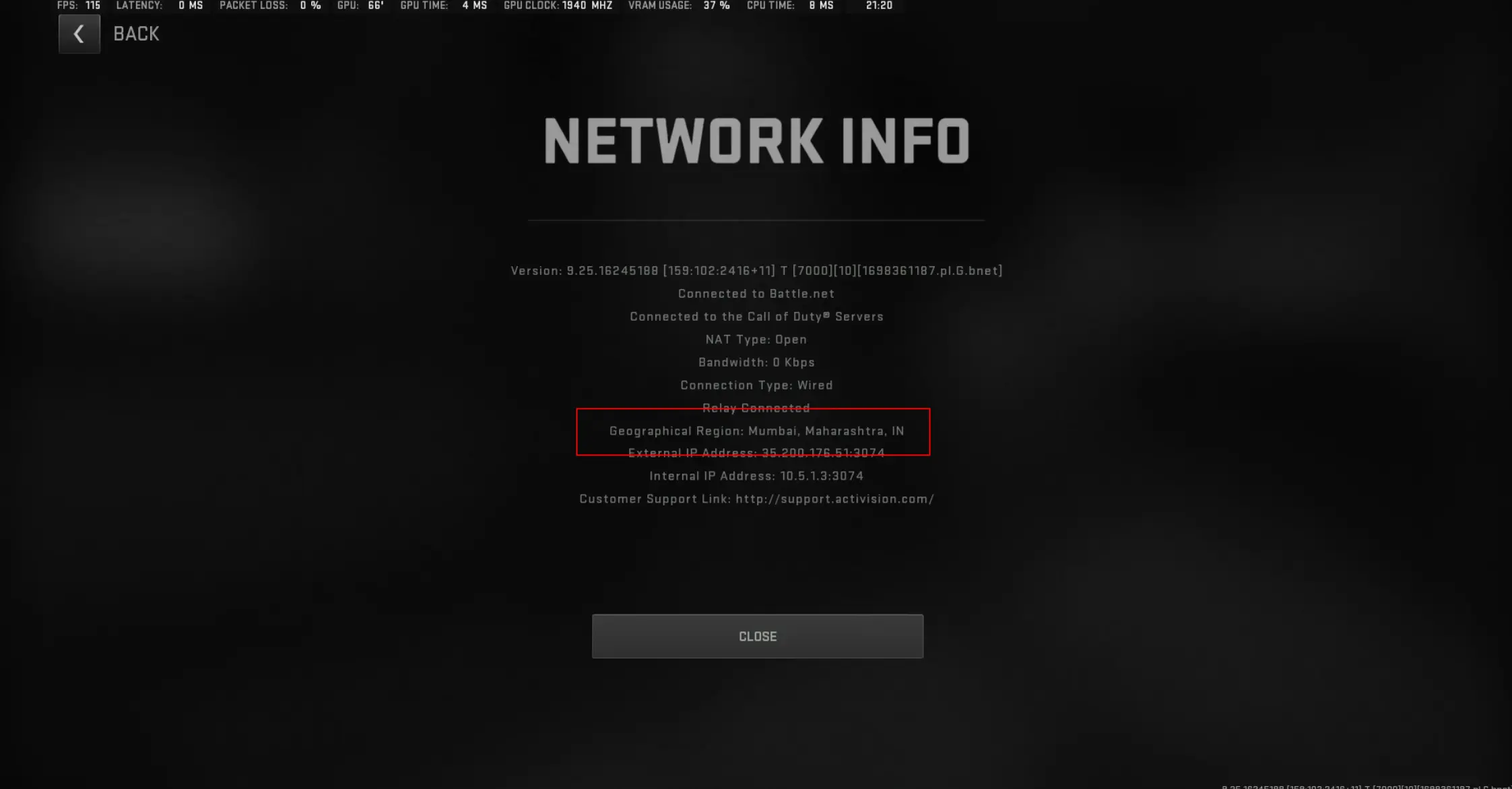 Other Warzone VPNs recommend changing the region
Each VPN has its own unique advantages, and we'll introduce you to 5 VPNs that will be extremely popular in 2023.
Express VPN: ExpressVPN is also highly compatible with your device, with a large server network and super-fast speeds. It has over 3000 servers in 94 countries and allows you to connect to game servers from anywhere in the world. However, its price - $6.67/month - is likely the reason why most people abandon it.

CyberGhost: CyberGhost has strong security features to keep your games safe from cyber attacks. The professional servers of CyberGhost provide lightning-fast and low latency gaming. However, it has some disadvantages, such as cunning data management rights and limited payment options, which make some users unhappy. If you subscribe on an annual basis, it costs $4.29 per month.

IPVanish: One of IPVanish's features is the ability to connect an unlimited number of devices, allowing you to protect all of your devices while playing games. It operates over 2000 servers in 75 countries. If you subscribe on an annual basis, it costs $3.33 per month. In terms of disadvantages, IPVanish's servers are located in the United States, which raises privacy concerns. There is also a lack of optimized servers and poor client applications.
Private internet access: With over 35,000 servers in 84 countries, PIA has the largest server network. As a result, PIA is the best VPN for reducing server overcrowding. If you subscribe to PIA semi-annually, it costs $7/month; if you subscribe for two years, it costs $2.19/month. However, it has numerous customization options and advanced features that are too complex for VPN newcomers.

What Benefits do You Get When Using a VPN
The purpose of players using VPNs in Call of Duty: Warzone can be broadly divided into the following two categories:
Smoother gaming experience: Warzone is a popular video game among gamers. Every day, thousands of players compete online, but this can lead to overcrowded or even clogged servers, resulting in excruciating lag. Or some players in remote areas where the distance to the server is prohibitively long, resulting in severe game lag. These players want to improve their gaming experience by switching to a new server via a VPN.
Easy Lobby: People with similar playing levels are matched up to play the game due to Call of Duty: Warzone's SBMM matchmaking mechanism. Although competing against strong opponents can be an exciting gaming experience, long hours of competitive play can be mentally exhausting. Thus, they want to enjoy the fun of wanton abuse through a simple game. And the higher the leaderboard name, the more difficult it is to develop. These players then want to avoid the SBMM mechanic and be matched to bot lobbies more easily. They then connect to those servers in the early hours of the morning using a VPN. Because there are almost no players online in the early morning hours, the system will automatically add bots.
Warzone FAQs
1. What's the best VPN location for Warzone
Influencing factors include the popularity of the server, the region in which it is located, and the latency. There are approximately 75 million players worldwide, with the majority of them residing in the United States, China, the United Kingdom, Brazil, and Germany. Other countries distribute the remaining 44 million players. Chile, Paris, Sweden, Italy, Moscow, Japan, Sydney, Singapore, and other countries allow you to bypass SBMM and easily access the bot lobby.
2. What's the best No Lag VPN Alternative
LagoFast, of course! It has specially set up two acceleration modules for your better gaming experience in Warzone, one for your more extreme gaming experience and one for your convenience in changing servers and thus easier access to the bot lobby. And, unlike VPN, it is completely safe!