Many players have fallen in love with the PC game due to its beautiful game graphics and intriguing plot. But when you are about to enter the plot's climax, the game begins to lag; or when you are playing FPS games, you find the hidden enemy, and when you are about to kill him, the game begins to stall, and when the screen moves again, you are eliminated from the game. High latency, lag, and low FPS are all common problems in many video games, but they can also be a major source of frustration for players. In this article, we will tell you what latency is and the difference between latency, lag, and ping, and also recommend latency reducing software for online games.
Part 1: Latency Reducing Software for Online Games
Part 2: The Difference between Latency, Ping, and Lag
Latency Reducing Software for Online Games
LagoFast - Professional Latency Reducer
LagoFast could be your best gaming assistant yet! It can easily solve all gaming problems, and high latency is no problem for LagoFast. It was created by a team with over 8 years of professional experience and is dedicated to providing gamers with the best gaming experience possible. Allow me to persuade you with the following arguments: To begin with, LagoFast can detect your network environment in real-time. You can also see the ping value of each network node so you can select the best one. Second, LagoFast has excellent network compatibility and can adapt to a wide range of challenging network environments. When you use LagoFast in-game, it does not affect your ability to use Twitch, Spotify, or browse any online content. Lastly, I want you to know that it is the only game booster and game VPN that has a time charge package, stop it whenever you want!
Here are the features of LagoFast:
Free trial
Exclusive routes around the world
Pay per minute, stop whenever you want!
Over 8 years experience in game issues solving
Personalized boost conditions
With only 4 steps, you can have a better experience(Take LOL as an example):
Step 1: Download LagoFast.
Step 2: Type " League of Legends " in the Search box and click the one you need.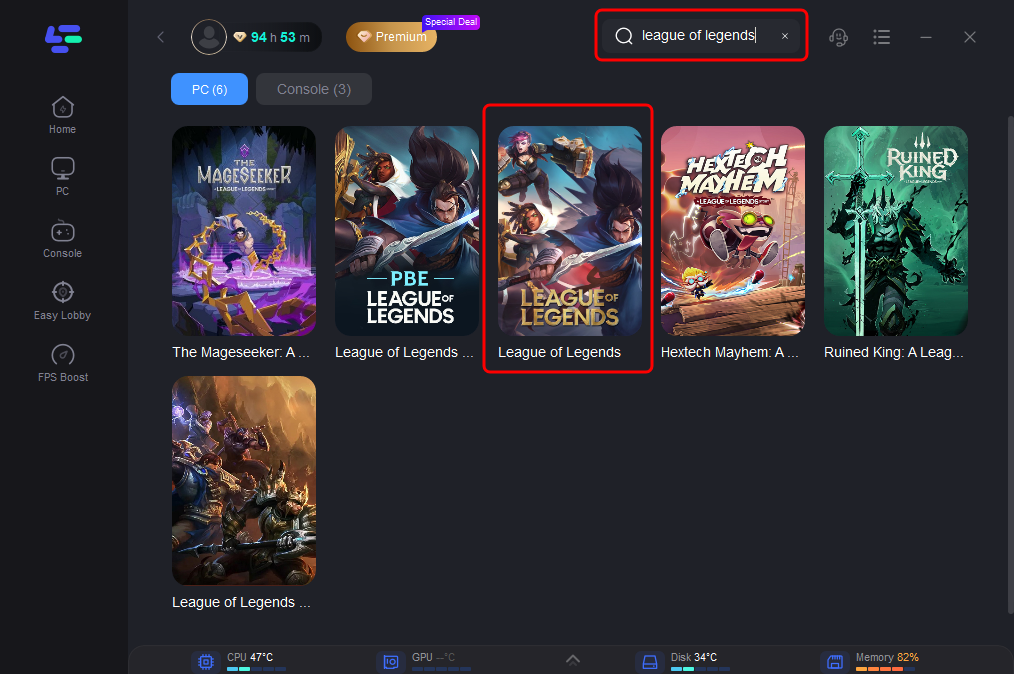 Step 3: Choose the best nodes according to the ping value.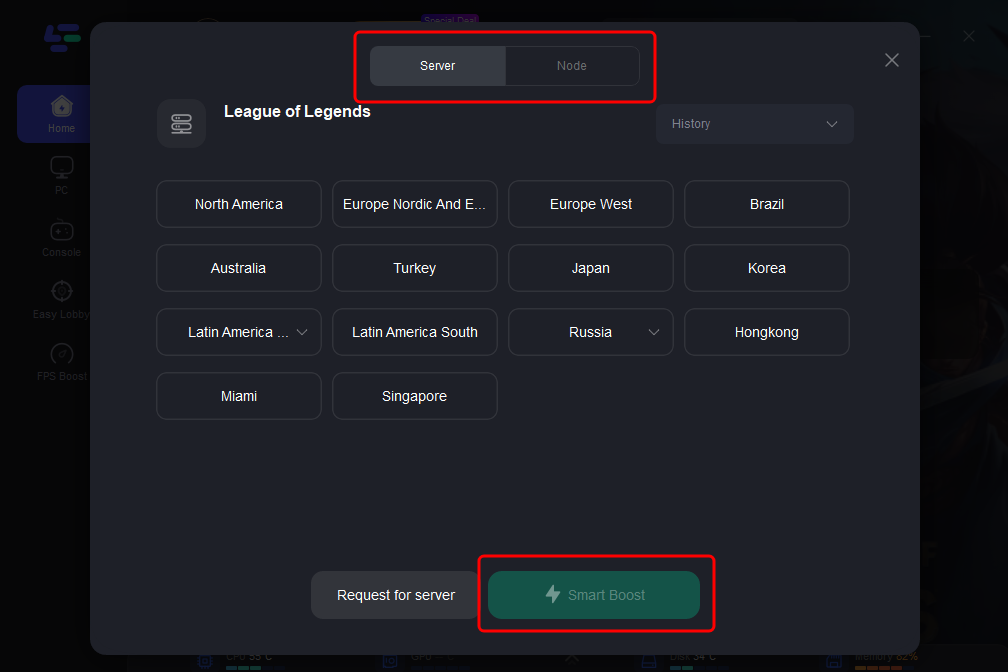 Step 4: Click the Boost button to start boosting your game.
LagoFast is also able to detect real-time ping values, as well as packet loss rates, and you will be able to get an idea of the current network environment.
Furthermore, you may select the FPS choices to your preferences to find a game boost conditions that best suits you. To accomplish this:
Step 1: Select the FPS Boost tab in the left column.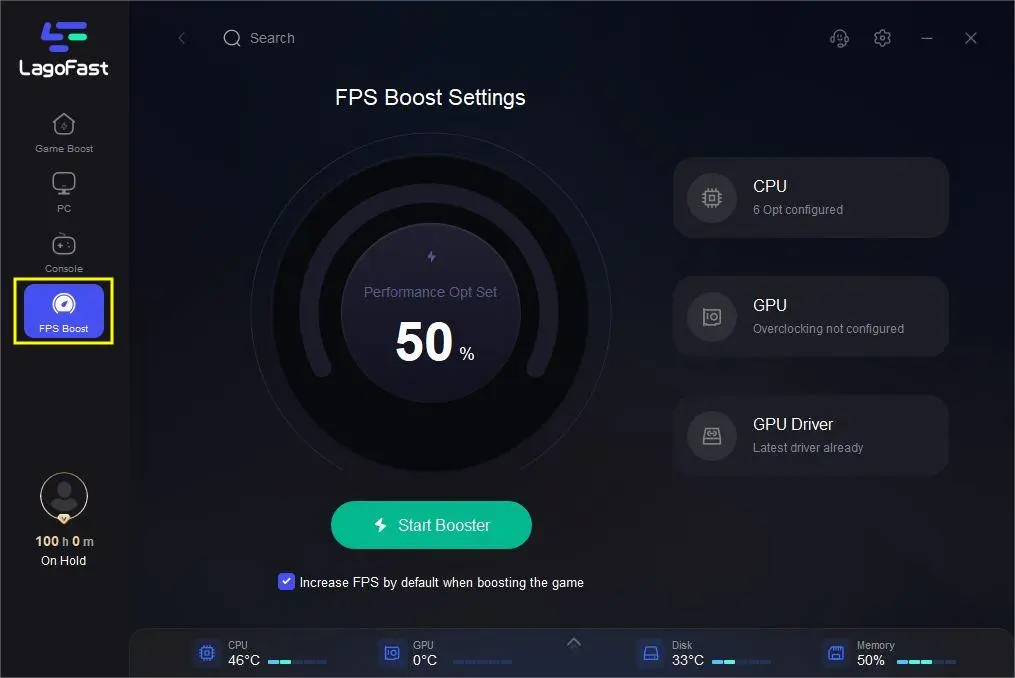 Step 2: Click on the settings according to you.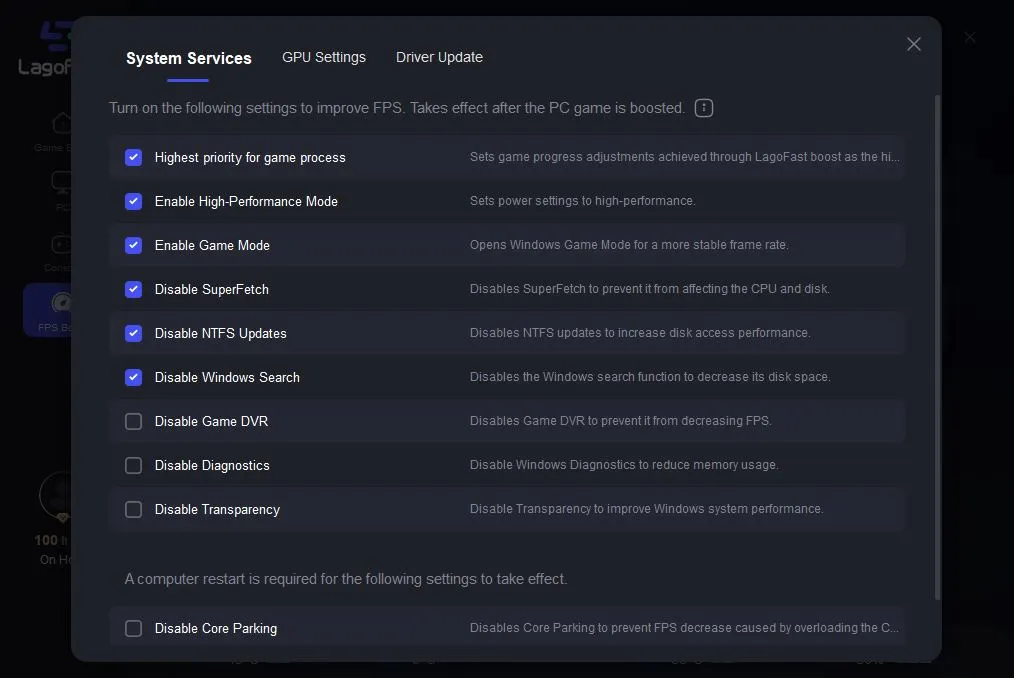 Most gamers are familiar with the brand Razer, which is known for its high-tech gaming PCs and accessories. It enhances your gaming experience by freeing up computer resources and memory when you launch the game. It also shuts down any unnecessary programs that are running on your computer, freeing up memory for smooth gaming. However, because Razer Cortex is a free add-on tool developed by the company, its functionality is limited, it lacks real-time system monitoring, and the scan results lack detailed information.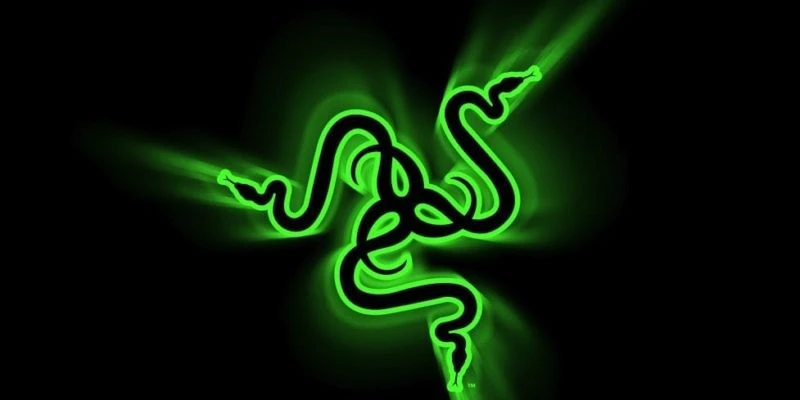 WTFast is a GPN (Gamer Private Network), which differs from any other type of network solution. By learning, it can automatically connect you to the best traffic path. WTFast, like other game boosters, can detect your computer's condition in real-time, allocate resources appropriately, and optimize your computer. However, there are a lot of players after using it, and if you don't have any connection problems, you don't need WTFast because it is re-routing data packets around areas where there is frequent congestion, and it has a lower than an average number of servers, it doesn't encrypt data or provide IP protection when accelerating as well.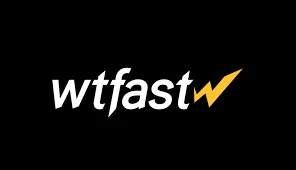 The Difference between Latency, Ping, and Lag
Ping: Ping is used to describing the time lag between player input and server response. The ping time is measured in milliseconds (ms). So, what exactly is a good ping for gaming? In general, 15ms or less is considered excellent; 15ms-45ms is better; 45-100ms is fine for normal gameplay; and when the ping value exceeds 100ms, the game cannot run smoothly and the graphics become very obscure. The player's acceptance of the ping value is determined by the type of game. FPS games are extremely sensitive to ping values, which are noticeable when they exceed 50ms. MMO and RTS games are less sensitive to higher ping values.
Latency: The amount of time it takes for data to travel from the device to the server is referred to as latency. The lower the latency, the higher the quality of the Internet. Even though data travels at the speed of light on the internet, the effects of distance and latency caused by infrastructure determine its ineradicability. We can only do our best to minimize it.
Lag: So what does lag mean? It's an indication of a significant drop in application speed due to extreme network congestion or lack of processing power. Lagging is the result of high ping and high latency, which means that the speed and quality of your Internet connection are lower than they should be.

LagoFast FAQs
Why Game Ping Is Not Getting Lower or Even Higher With LagoFast?
1. We recommend contacting your ISP (network provider) to help you optimize your local network; if it is confirmed that your local network is not working properly, LagoFast cannot guarantee you a good result on game boosting.
2. If game ping increases while LagoFast is running, the incorrect server or node may be selected. The server chosen in-game and LagoFast must be the same.
3. Without LagoFast, game ping is already low enough (within 20). In general, the greater the physical distance, the higher the Ping. If your location is close to the game server, the possibility of LagoFast lowering Ping is relatively small.
4. If there is no LagoFast node near you, you can provide feedback in the support channel. The LagoFast team will investigate and assist in resolving the issue.
Difference Between LagoFast and VPN?
1. In general, VPNs always have a small number of globally distributed servers, whereas LagoFast has servers all over the world to ensure that users can access the accelerated network close to them.
2. VPNs have only a few internationally distributed servers, but LagoFast has servers all over the world to ensure that customers may access the accelerated network near them.
3. VPN routes are not self-developed, making them easily cracked. Security, privacy, and stability are all relatively low.