LagoFast is a professional Roller Champions lag fixer to fix many annoying game issues.
How Can LagoFast Do To Smooth Roller Champions Gaming Experience?
Roller Champions is a free-to-play and 3v3 sports game developed by Ubisoft Montreal and published by Ubisoft on May 25, 2022, for Microsoft Windows, Nintendo Switch, PlayStation 4, and Xbox One. In the game, two teams of players battle against one another to score five points by throwing the ball into the goal within seven minutes. In order to score, a player must gain possession of the ball and skate at least one lap without being interrupted by opponents. Subsequent laps can be completed by other teammates by passing the ball to them. Players can earn more points per goal by completing more laps, though their progress will be lost when they are stopped by opponents. This game is suitable to play with friends in your spare time.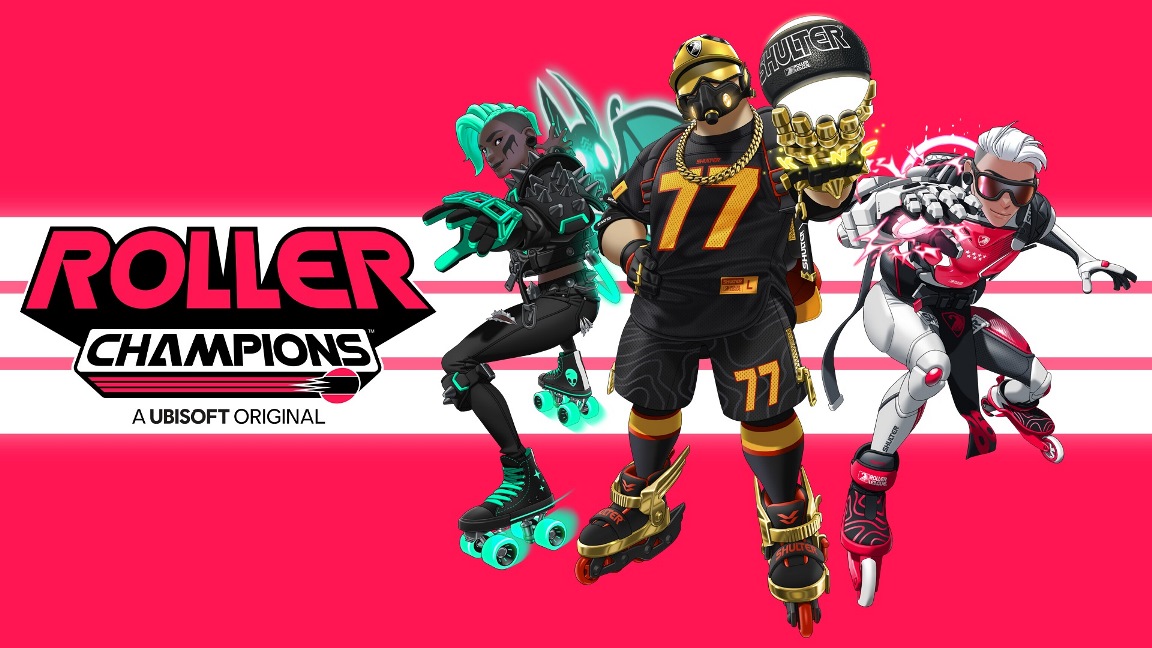 However, when you want to have fun with friends in Roller Champions, many annoying issues would affect your good mood. For example, Roller Champions lag, crash, low FPS, stuttering, etc. These annoying problems can make your competition not only against people from the other team but also against your computer itself. To improve your gaming experience, it is advised to use Roller Champions lag fixer LagoFast before running the game. It could use its unique data transmission protocol and its server to choose the best game data transmission route, and then smooth effectively your game running. In addition, as a comprehensive product, Roller Champions lag fixer LagoFast could provide you with more than the service mentioned. It can also offer you the professional and thoughtful services as follows:
provide you with an accurate Roller Champions real-time ping test
Fix Roller Champions lag effectively
Reduce Roller Champions' high ping
Ensure a stable and fast network connection to avoid the crash
Boost Roller Champions low FPS based on your specific requirements
How Can I Use LagoFast?
As a wonderful VPN, LagoFast can help you solve all kinds of problems. In the next, I will show you how to use the product.
Step 1: Download LagoFast.
Step 2: Search the game in the Search Box and select it in the search result.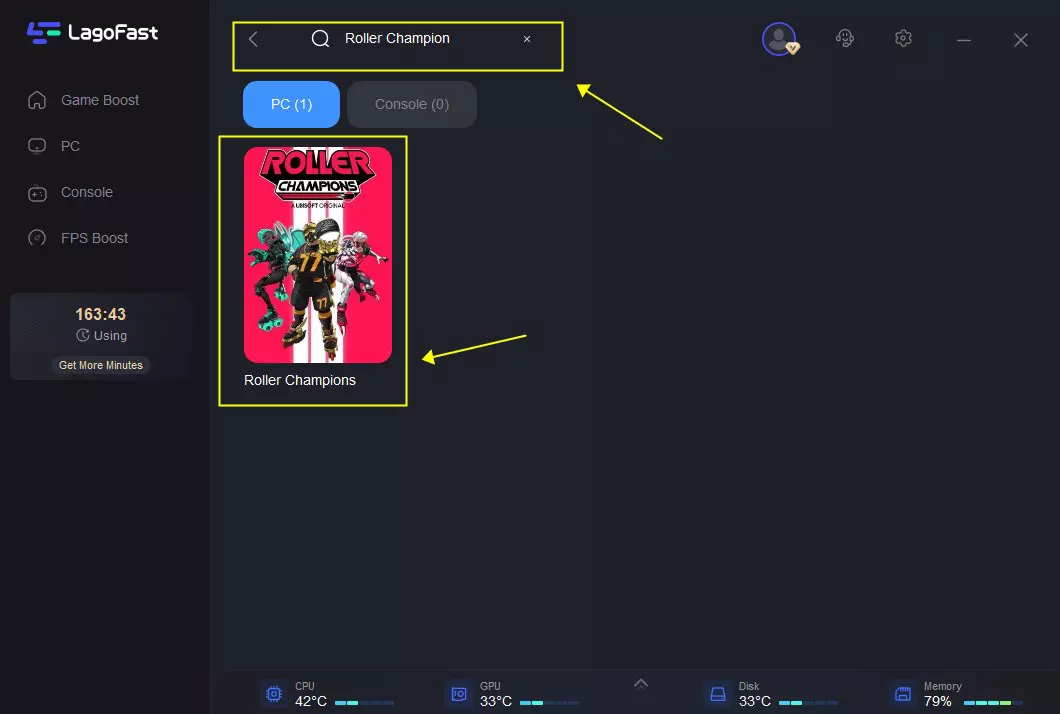 Step 3: Choose the server.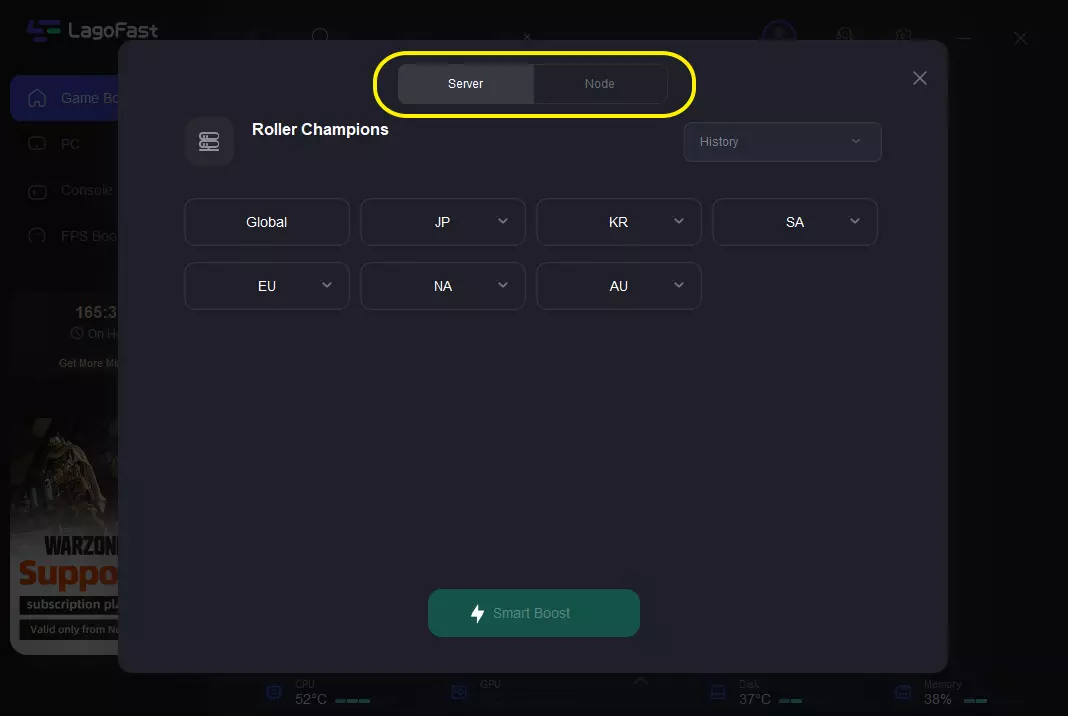 Step 4: Click on the Boost button and start boosting. Here, you can see your real time ping & packet loss rate.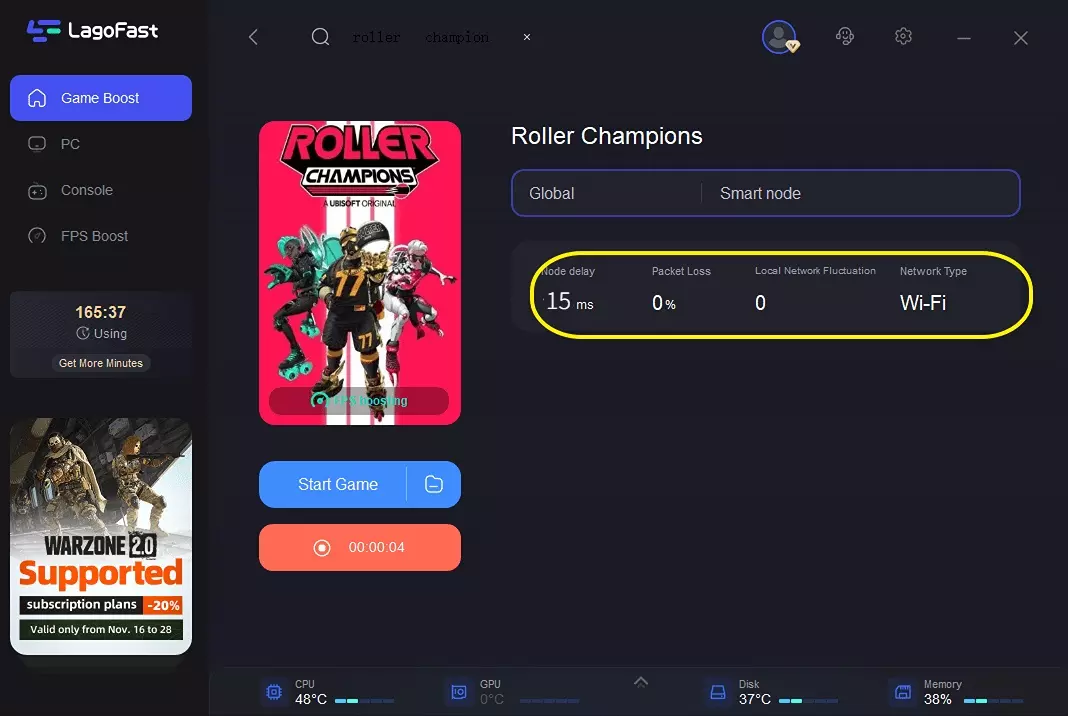 Video Of How To Use LagoFast