LagoFast is a product that can guarantee players a better gaming experience in Mir M without lag and low FPS.

Mir M Overview
LagoFast has 8 years of experience in improving players' gaming experience through its self-developed game data transmission protocol. It can to a full extent reduce Mir M crashing, avoid lag, and alleviate low FPS. LagoFast can be your strongest backup to let you bring your A-game!
MIR4's developer, WeMade Entertainment, has announced that their upcoming MMORPG title, MIR M: Vanguard and Vagabond, is now available for pre registration on mobile devices and will be ready to launch in 2022. MIR M is a project based on The Legend of Mir 2, a PC game that was released in 2001 and has over 250,000 players worldwide.
In Mir M Vanguard& Vagabond, players now have chances to craft or trade items. Players can now focus on battles or enjoy other game content thanks to a new growth system. They can choose between becoming a Vanguard or a Vagabond. Vanguards are combat experts, who can rise to prominence on the Mir continent with enough power and authority. In the meantime, Vagabonds are free to roam the continent, pursuing dungeon adventures and farming. War Mandala provides participants with the resources they need to maximize their power during combat. In Skill Mandala, players can learn abilities for creating, generating, and reinforcing materials. Because of the two distinct features, MIR M gains a new level of entertainment.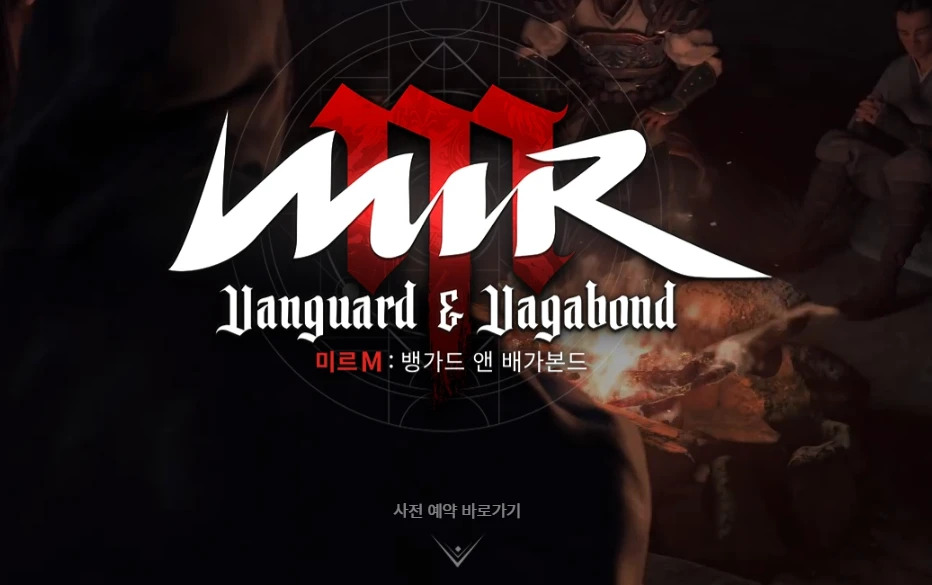 But how can you survive and grow in Mir M with constant lag and crash issues? To get rid of such problems, I strongly suggest you try LagoFast, the Mir M crash reducer. LagoFast serves as your private game-optimizing expert by automatically allocating the best routes for you. This movement can largely improve your network performance, so you are free to say goodbye to Mir M's crash and lag. Moreover, LagoFast is also a booster that can boost Mir M FPS at the same time. Low FPS will no longer bother you just with a single touch on the FPS booster button.
How does LagoFast work to boost Mir M's low FPS?
Like many other games, players in Mir M are still facing frequent crashes and low FPS issues which have badly influenced their gaming experience. As I've mentioned above, LagoFast is your overwhelming choice! But how does it work to fix Mir M's crash and low FPS?
First, we have to figure out why crash and low FPS problems happen when you are playing Mir M. Actually, most of the time, the crash has a lot to do with your network condition. Unstable networks and slow network speed are both crucial reasons for constant lag and Mir M crashes. Moreover, incorrect settings can sometimes lead to low FPS. These are tricky for most of the players, but not anymore with LagoFast.
LagoFast can not only optimize your network performance but also automatically adjust your settings to boost your Mir M low FPS. Simply speaking, the Mir M crash happens because of lags between you and the Mir M server. LagoFast can effectively fix these lags so as to avoid Mir M crashes. Also, it can help you change your graphic settings to fit Mir M requirements and automatically close other unnecessary running applications.
The features of the Mir M crash fixer are as follows:
Effectively fix Mir M crash and lag issues
Automatically change your settings to fit Mir M's requirements
Boost Mir M in-game low FPS
Optimize your PC performance
Keep your network stable and smooth
How Can I Use LagoFast?
As a wonderful VPN, LagoFast can help you solve all kinds of problems. In the next, I will show you how to use the product.
Step 1: Download LagoFast.
Step 2: Search MIR M in the Search Box and select it in the search result.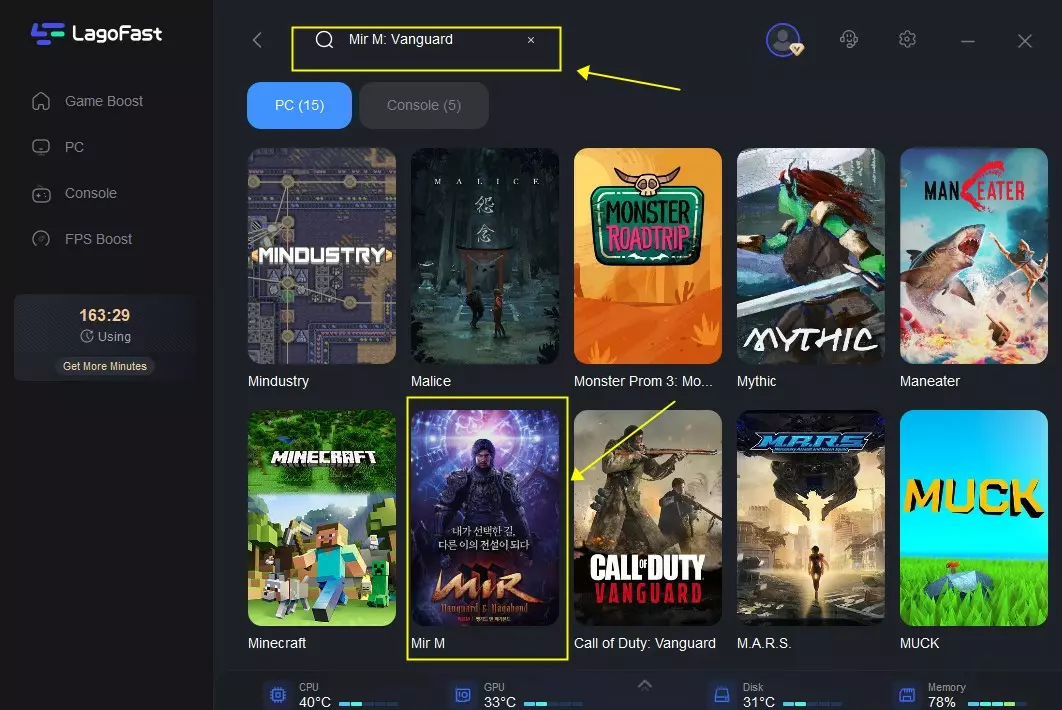 Step 3: Choose the server.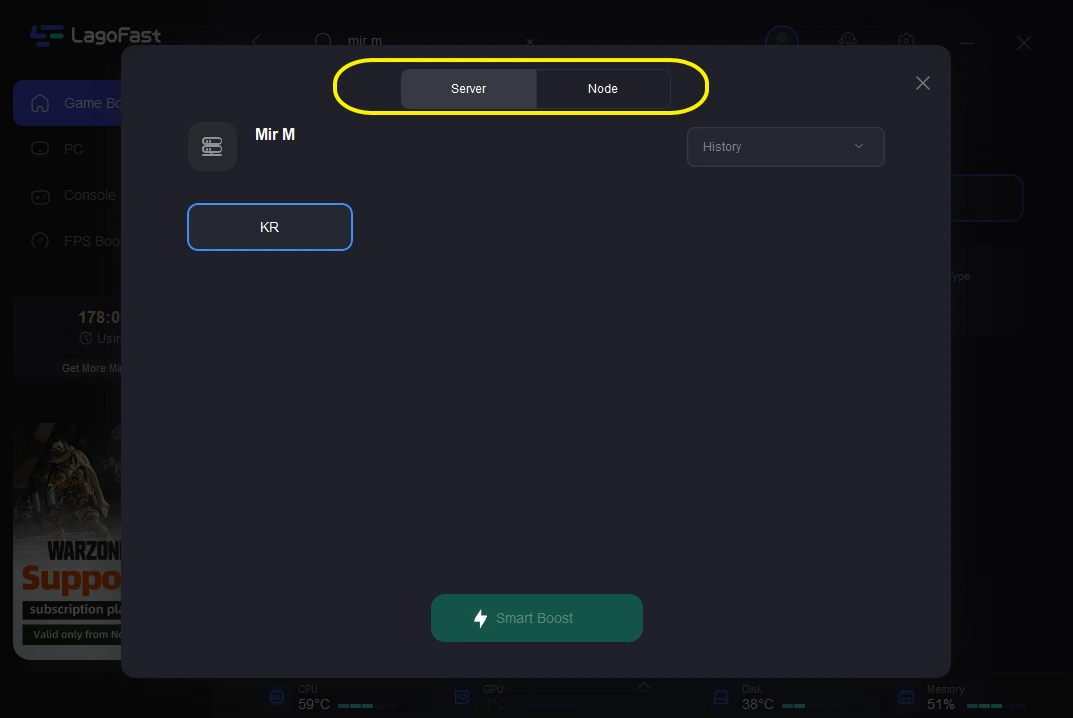 Step 4: Click on the Boost button and start boosting. Here, you can see your real-time ping & packet loss rate.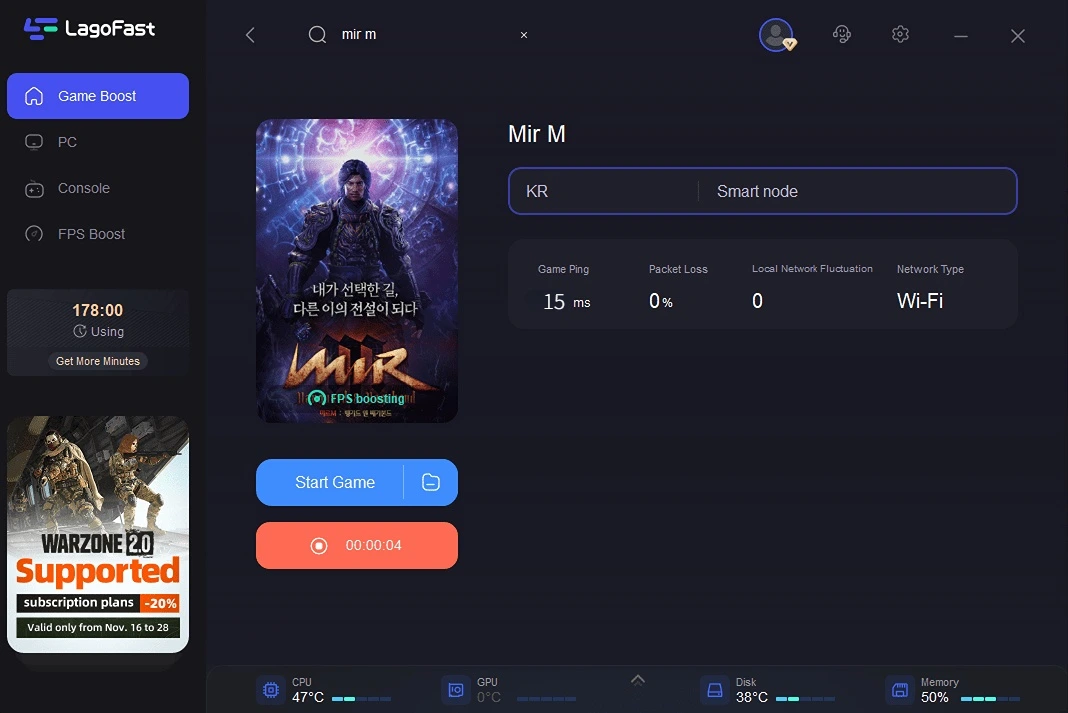 Video of How To Use LagoFast