Do you suffer from problems such as low FPS Fallout 76 or Fallout 76 lag? Try to get rid of them with LagoFast!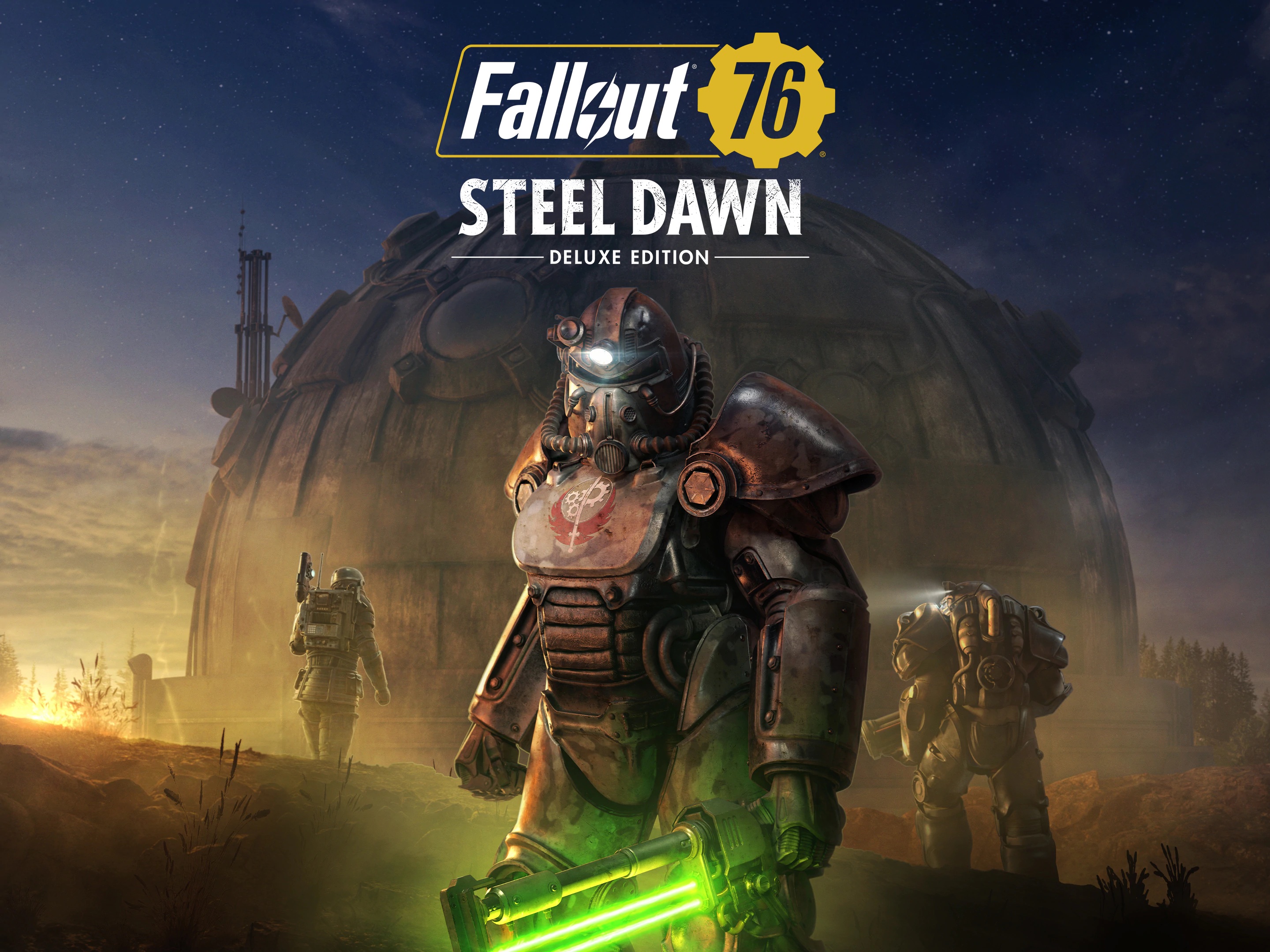 Fallout 76 Overview
Fallout 76 is an online action role-playing video game released in 2018 by Bethesda Game Studios and Bethesda Softworks. It is a Fallout series installment and a prequel to previous entries. Fallout 76 is Bethesda Game Studios' first multiplayer game, in which players explore an open world shattered by nuclear war with others. Bethesda created the game with a modified version of its Creation Engine, allowing for multiplayer gameplay and a more detailed game world than previous games.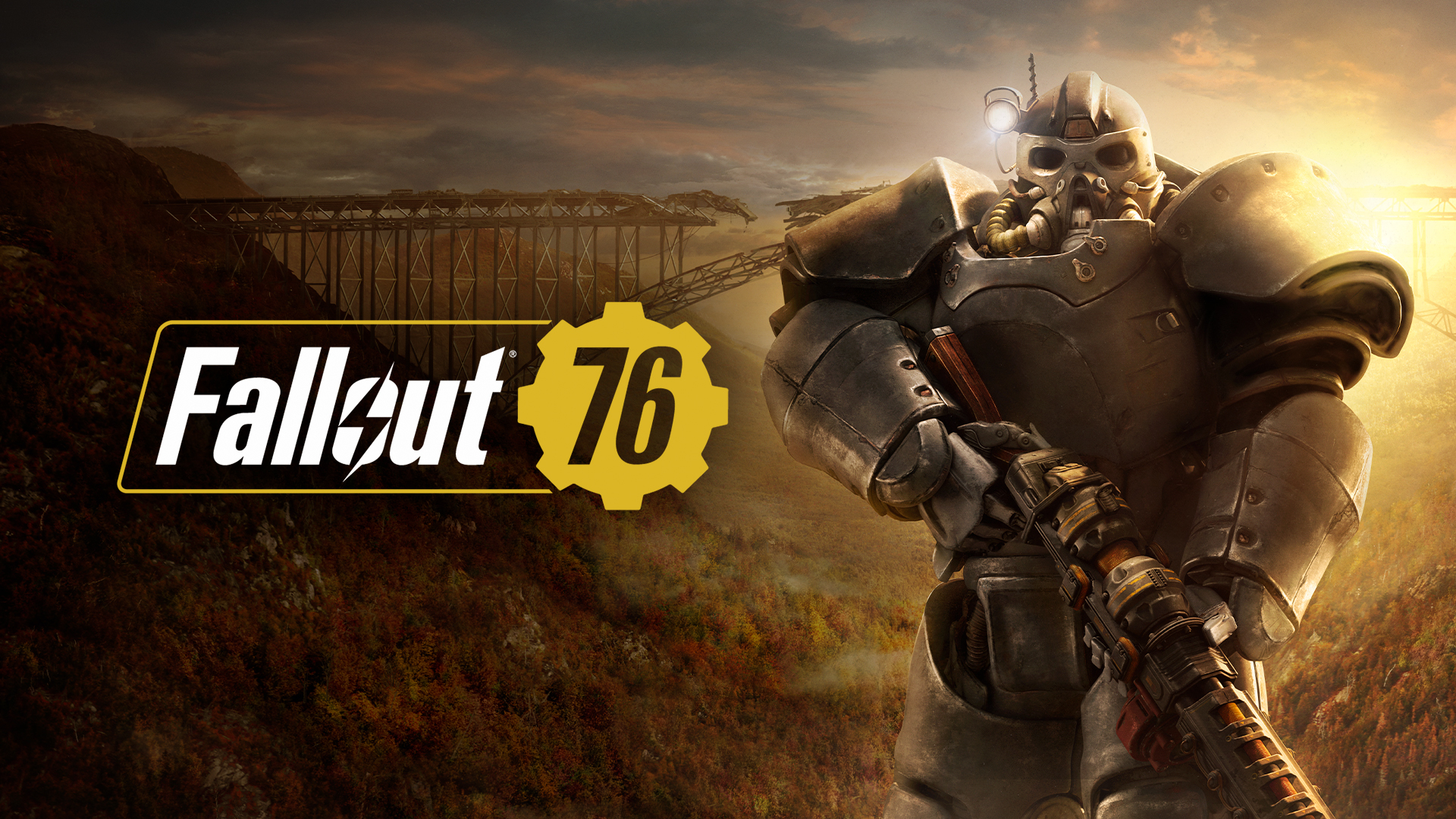 Why Do We Need LagoFast While Playing Fallout 76?
While running Fallout 76, many players complained that they have experienced many game issues, like low FPS Fallout 76, Fallout 76 lag, crash, and other signing or loading problems. Imagine that when you are exploring this vast wasteland, but low FPS Fallout 76 make your computer graphics incoherent. And finally, you have been killed by the threats you have not seen. Many measures could be taken if you want to fix these annoying issues and improve your Fallout 76 gaming experience. For example, you can change your gaming settings and improve your hardware configuration to boost low FPS Fallout 76. And you can also switch to a wired connection, or use a better ISP to optimize your network connection, and then fix Fallout 76 lag issues. However, compared to these laborious and costly measures, how about trying using a professional FPS booster LagoFast? After all, gaming time is precious enough, so why spend a lot of it on solving gaming problems? With more than 8 years of gaming boost experience, LagoFast could effectively help you to solve these issues in an easy way. In brief, LagoFast could provide services to improve the Fallout 76 gaming experience as follows:
Provide a smart diagnosis of the Fallout 76 running situation
Optimize Fallout 76 lag issues based on the diagnosis
Improve network connection to fix Fallout 76 crashing and other signing or loading issues
Provide custom options to boost Fallout 76 low FPS based on specific requirements
Ensure your Fallout 76 HD graphics gaming experience
Remove unnecessary applications in the background
How Can I Use LagoFast?
As a wonderful VPN, LagoFast can help you solve all kinds of problems. In the next, I will show you how to use the product.
Step 1: Download LagoFast.
Step 2: Search the game in the Search Box and select it in the search result.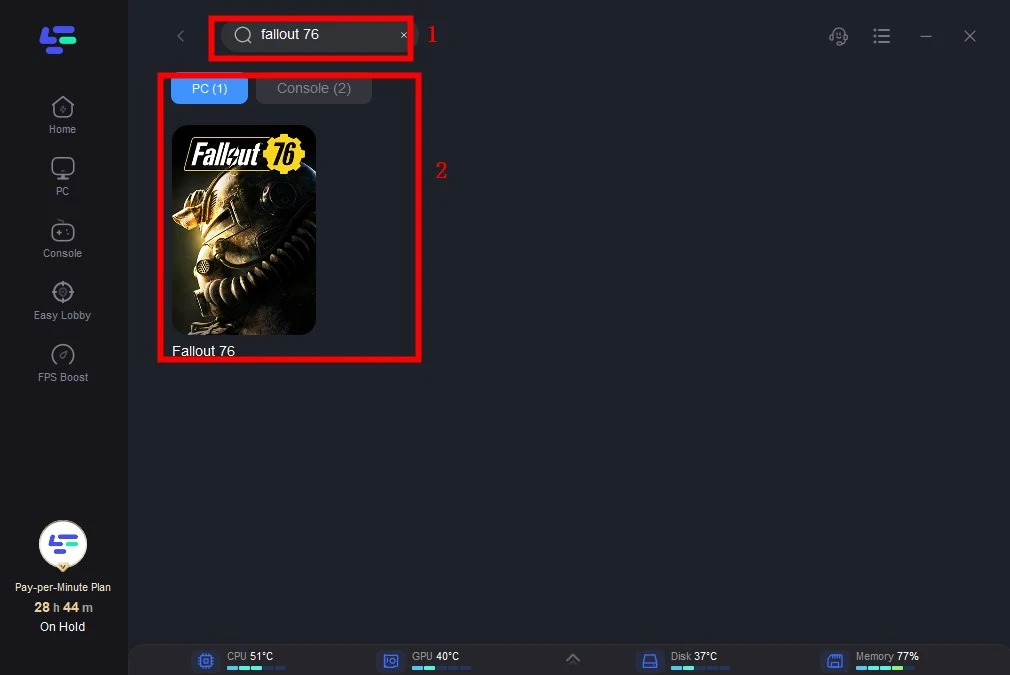 Step 3: Choose the server.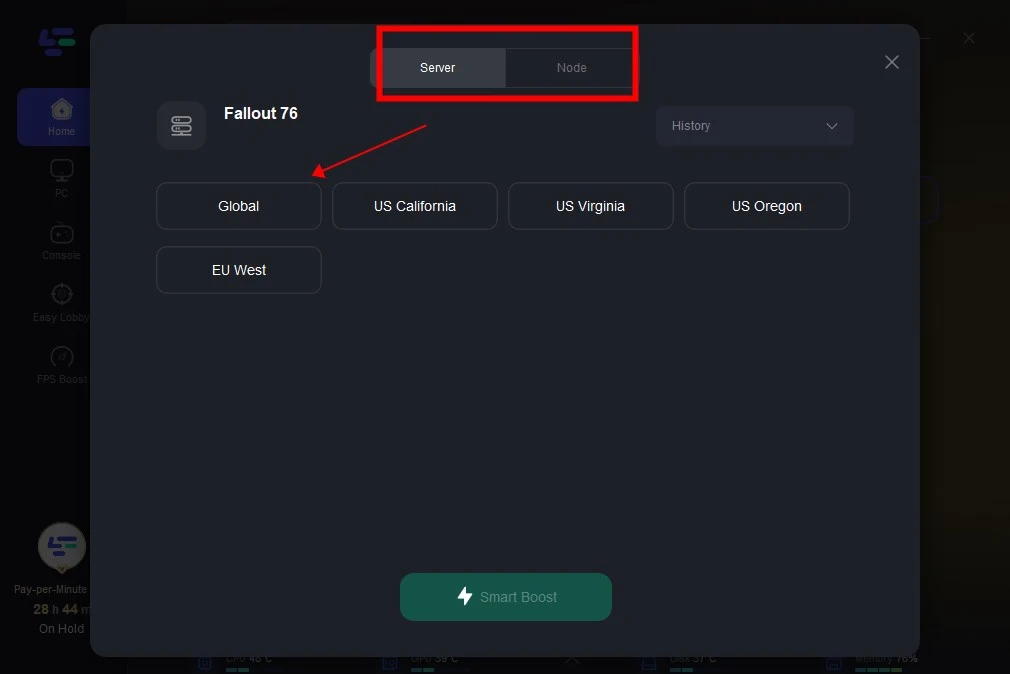 Step 4: Click on the Boost button and start boosting. Here, you can see your real-time ping & packet loss rate.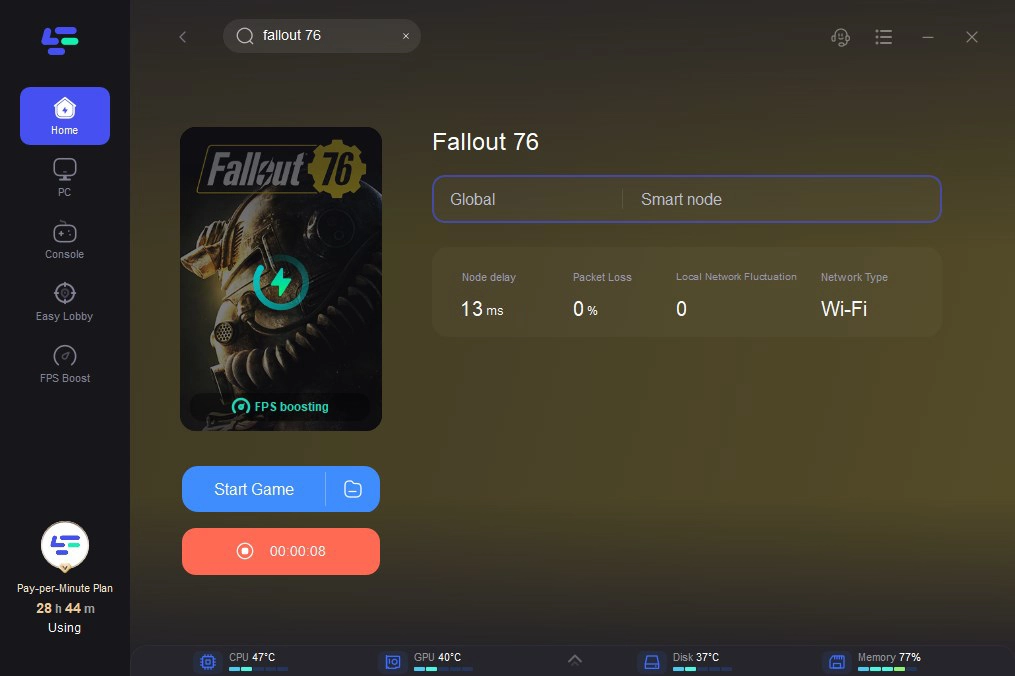 Video of How To Use LagoFast