The MIR4 ping reducer provides players to fix lag to ensure a smooth game experience.
Use LagoFast to Reduce Ping to Fix Lag
As a developed MIR4 ping reducer, LagoFast can effectively reduce the ping during gaming time to fix lag and other connection problems like login errors. Ping refers to the round-trip time that it takes for your computer to communicate with the game server. The lower the ping is, the smoother your game will run. When your MIR4 ping is consistently higher than 100, you will experience MIR 4 game lag and even MIR4 connection error which will seriously affect your game experience. MIR4 ping reducer LagoFast has been specializing in in-game boost for more than eight years. And through its unique data transfer protocol, it designed the product that allows your computer to find the most suitable data transfer route based on your geographical location. What's more, this MIR4 ping reducer product is also able to test accurately the MIR4 ping during the game, and help players find the cause of lag and other problems. Therefore, many players choose to use this ping reducer LagoFast, to test ping and reduce the ping of their games to reduce lag and avoid other errors. In addition, LagoFast could be used easily, you just need to click on the ping reducer button before running the game.
MIR4 is an MMORPG action game developed and published by Wemade in Korea on August 25, 2021. This game recreates the land with "K-Fantasy", which uses a unique Korean game action aesthetic and oriental movement arts to portray the game action. This game features not only the four main gameplay modes of hunting, gathering, mining, and powerlifting, which satisfy both growth and economic values, but also a plot with new characters 500 years after the previous game. The main features of MIR4 include oriental movement, free loot, fraud detection system, summoned spirit, clan, hidden valley capture, Bicheon castle siege, exploration loot of the MIR continent, etc, What's more, in the world of MIR4, you can play five roles: Warrior, Sorcerer, Taoist, Lancer, and Arbalist. In addition, you can play with 500 million players around the world to level up, defeat the boss, and experience clan battles.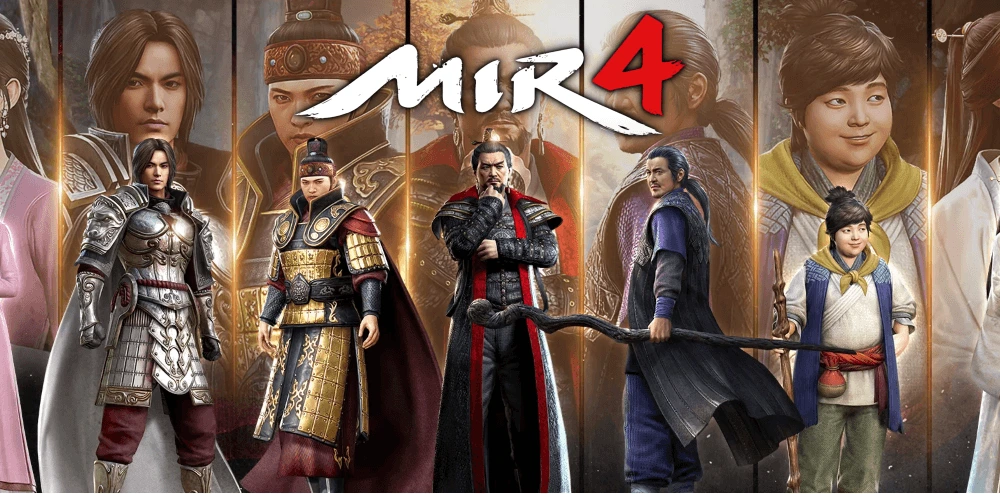 Suggestions to Reduce High Ping of MIR4
However, many players have reported that they have experienced various problems like high ping, connection errors, login errors, etc. When the ping goes too high, you will have a lag problem. Imagine when you are fighting in a clan battle in MIR4 and you are facing an attack released by the rival clan, you press the key of your keyboard to dodge it, but your computer screen does not react to your action in real-time, and then you are hit by the enemy's attack, which greatly affects your gaming experience. In addition, because of complex game action, a large number of online game members, large maps, and other factors, in MMORPG games like MIR4, it is more common to have high ping, which is consistently above 150. In this situation, it is very likely to lead to MIR4 network errors and even cause MIR4 to close the game due to network connection. To reduce the high ping, you can try to select the game server closest to your geographical location, get a wired connection and remove unnecessary load from your bandwidth. You could also try to use the MIR4 ping reducer LagoFast, which is the ultimate solution that can solve all problems like MIR4 lag at once. The main features of LagoFast to resolve MIR4 issues are as follows:
Test accurately the ping of MIR4
Reduce effectively MIR4 ping
Fix MIR4 lag
Improve the connection of MIR4
Offer a more secure and stable MIR4 VPN service
Solve the login error problem
Choose simultaneous acceleration of multiple servers
Adopt the quickest traffic path based on your location
Identify accurate MIR4 game traffic
How Can I Use LagoFast in MIR4?
As a wonderful VPN, LagoFast can help you solve all kinds of problems. In the next, I will show you how to use the product.
Step 1: Download LagoFast.
Step 2: Search MIR4 in the Search Box and select it in the search result.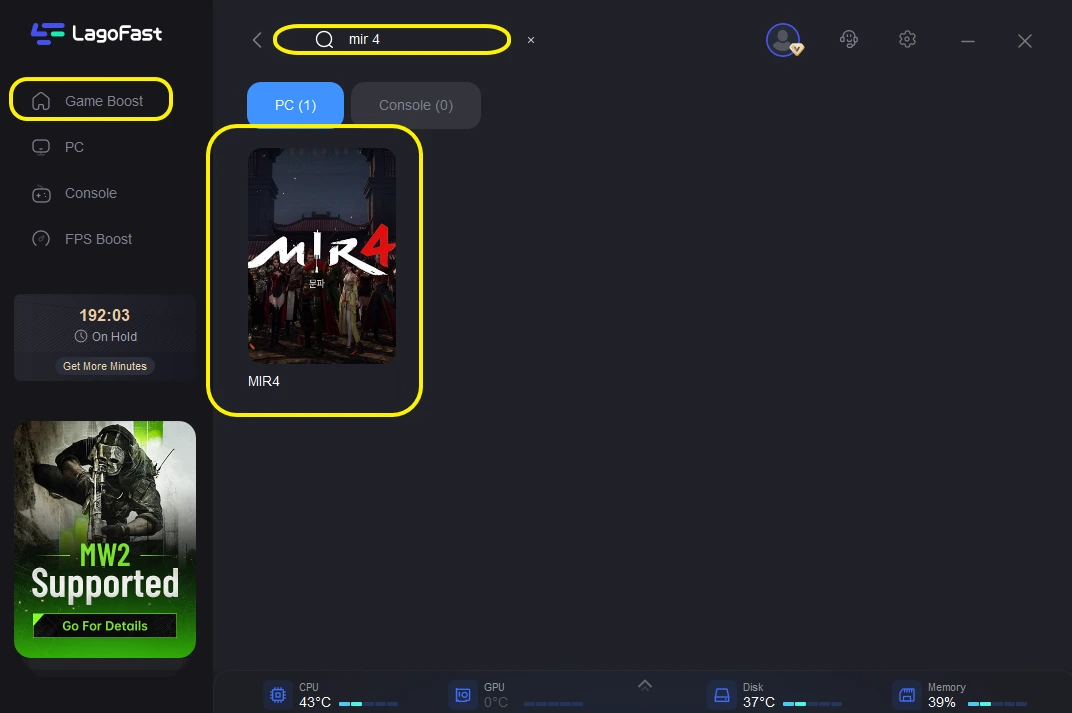 Step 3: Choose the server.
Step 4: Click on the Boost button and start boosting. Here, you can see your real-time ping & packet loss rate.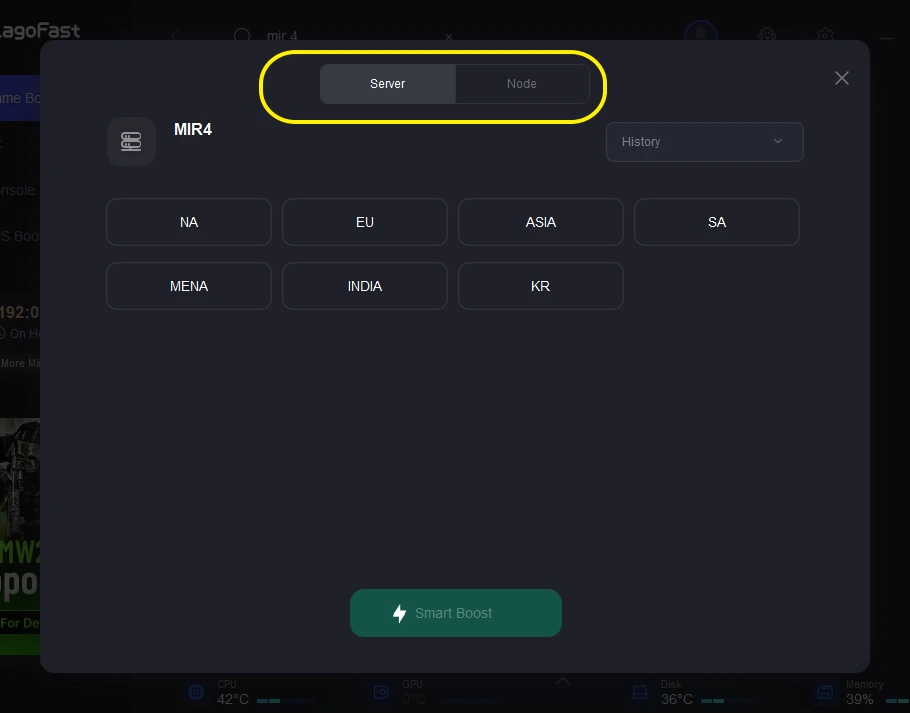 Video of How to Use LagoFast Ping Reducer