The ability to enjoy beautiful graphics is what makes PC gaming so appealing. However, if your FPS is too low, the graphics become laggy and obscure, making it difficult to play smoothly. FPS booster is intended to provide gamers with a smoother gaming experience by resolving issues such as lag, low FPS, and high ping. It also cleans up RAM to improve your gaming experience. We will recommend the best gaming FPS boosters for PC in this article, as well as explain what FPS is and why we need gaming FPS boosters.
Part 1: Best Game FPS Boosters for PC
Part 3: Why do You Need an FPS Booster
Best Game FPS Boosters for PC
LagoFast: More than an FPS booster
LagoFast not only increases FPS, but it also lowers ping and improves your overall gaming experience. Let me give more detail on its features: To begin with, it was created by a professional team with over 8 years of experience who is adept at solving gaming problems using internally established data transfer protocols. Second, LagoFast can detect your network environment in real-time and match you with the best network node in real time based on your ping value, to ensure you have the best gaming experience possible. Furthermore, you can use LagoFast to boost FPS anytime, anywhere, with unique routes in over 60 countries/regions. Don't squander your time on free products that are difficult to use and don't even work! Come try LagoFast for free!
Here are the features of LagoFast:
Free trial
Exclusive boost routes with global coverage
Pay per minute is more economical!
Boost FPS while reducing lag
Professional game booster with over 8 years of game-fixing experience
You can boost the game in only 4 steps(take Apex as an example):
Step 1: Download LagoFast and register.
Step 2: Type Apex Legends in the Search box and choose the one you wanted among the results.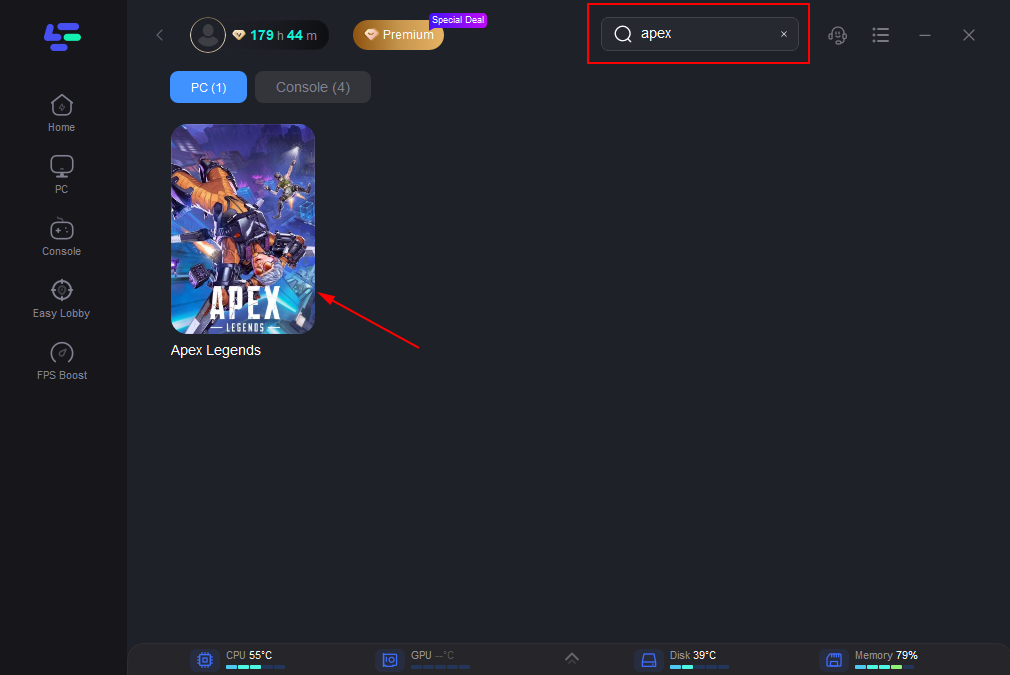 Step 3: Choose the server.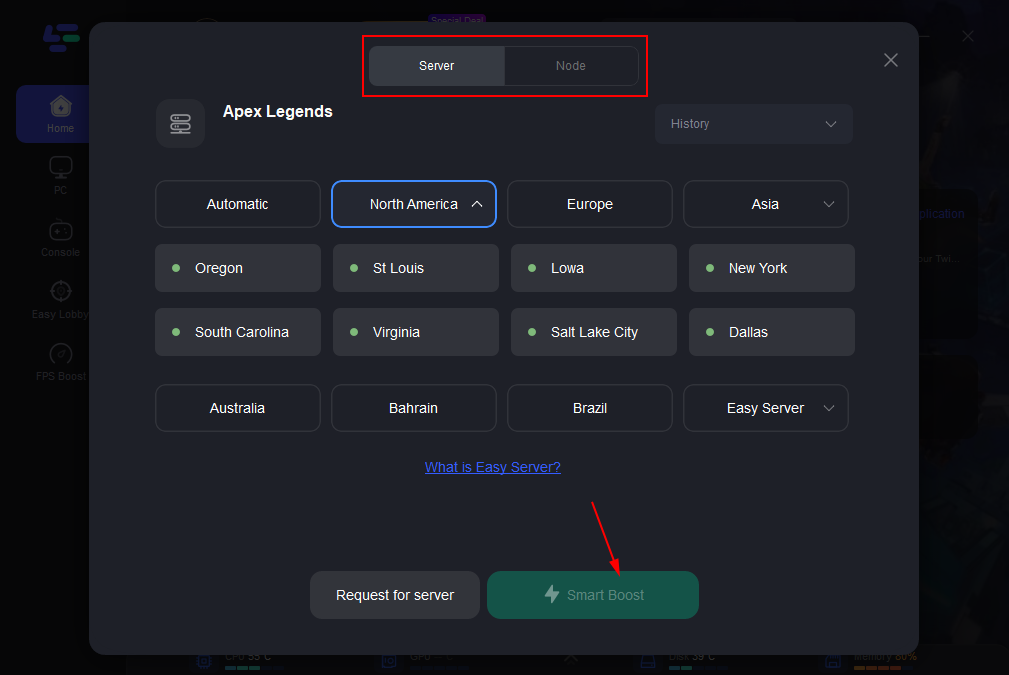 Step 4: Click on the Boost button to start boosting the game.
This tab displays your real-time ping and packet loss rate, both of which are directly related to your FPS performance.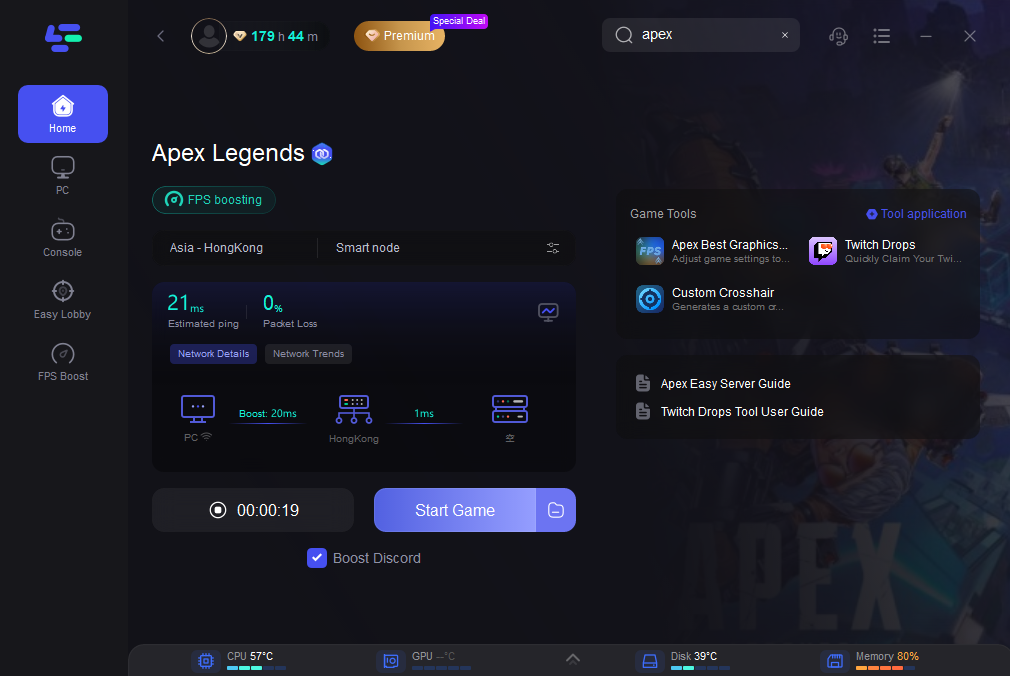 You can change the settings by clicking on the ones you want to enable or disable.
To accomplish this:
Step 1: Select the FPS Boost tab on the left side of the desktop.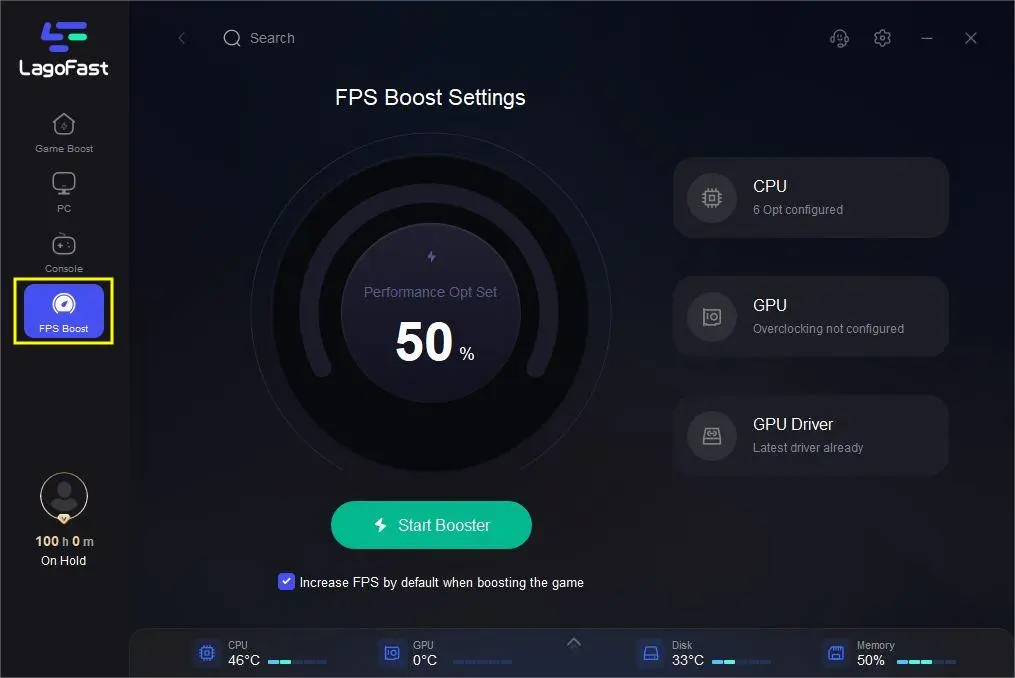 Step 2: Turn on/off the settings to boost Apex FPS.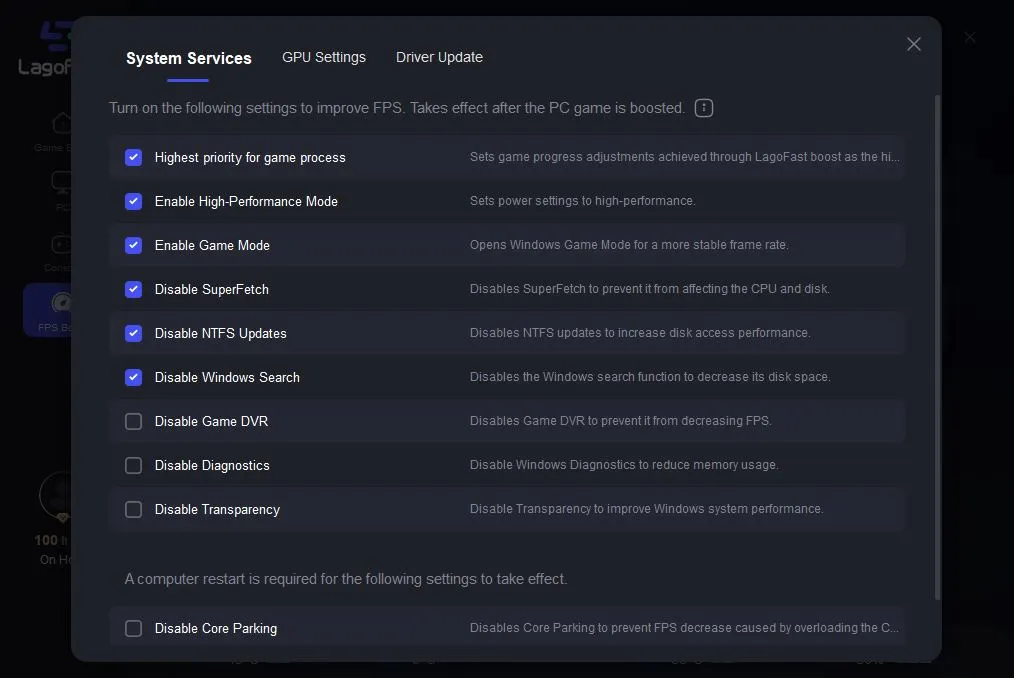 WTFast
WTFast is dedicated to increasing the Internet speed of online games. Faster Internet speeds imply lower latency and ping, which can boost FPS, and they use a global network with no speed limit, acting as a highway between computers and game servers. However, many gamers have complained that WTFast lacks data encryption and IP protection and is not universally compatible. Many people find its price to be unacceptably high; if you subscribe for a year, it costs $8.33 per month.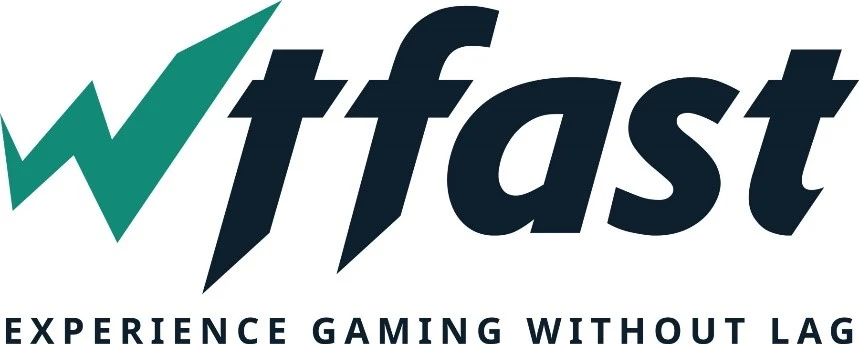 Game Fire
Game Fire can disable some services, background processes, and applications while you are playing games. Other features supported by Game Fire include game defragmentation and quick access to Windows tools. However, one of its major drawbacks is that when you install Game Fire, you need to download a lot of bundled software.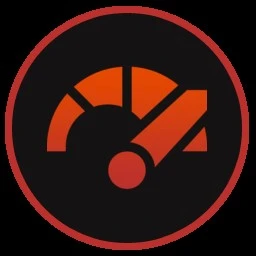 Wise Game Booster
Wise Game Booster works well on Windows 10 and is well-liked by gamers. It, like other game boosters, has the ability to halt any unnecessary application process on the program. Furthermore, you can save the games in My Games and find the game you want without having to search. Wise Game Booster has also received some suggestions from gamers who want the ability to program and save individual sequences, whitelist processes, and possibly set performance or resource thresholds.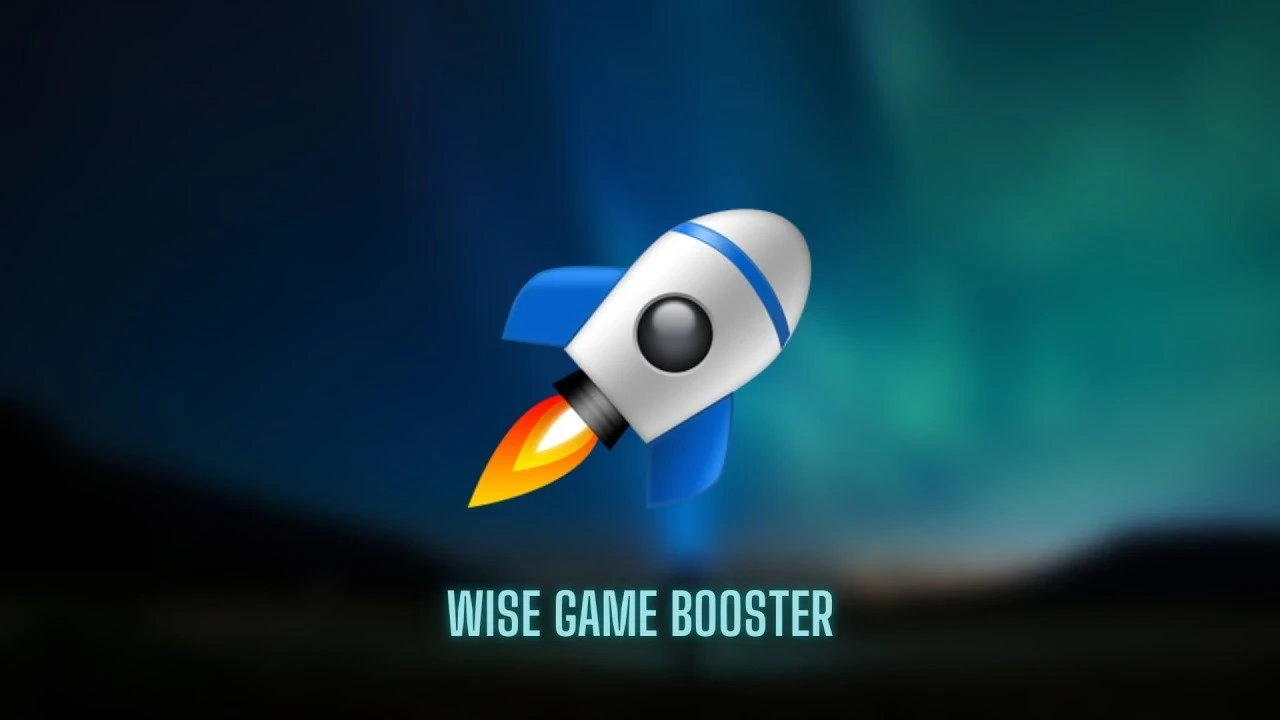 What is FPS
After talking so much about FPS. Let's go back to the most fundamental thing, what does FPS mean?
First-person shooter: refers to the player playing the role from the first person and trying to shoot the enemy to achieve victory, such as Apex, CoD, etc. This game genre is popular with many people. However, when we refer to the game problem, it refers to another layer of FPS.
Frames per second: A term used to describe the smoothness of the image in videos, video games, and so on. A "frame" is a still image in a display that, when played repeatedly, creates a moving picture. At 30 frames per second, 30 different images will appear in rapid succession over the course of a second. If the frame rate is too low, the video becomes choppy. However, the higher the FPS, the higher the quality of your game graphics and the smoother the gaming experience.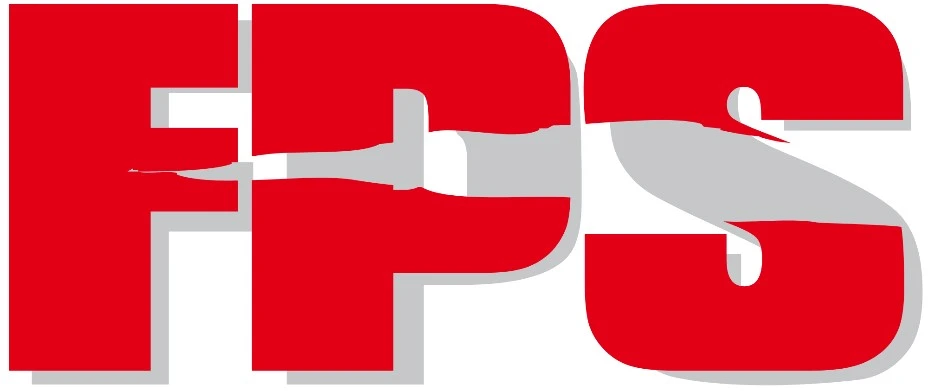 Why do You Need an FPS Booster?
Nothing beats a low FPS to ruin your gaming experience. What you should see is a series of actions, but because the FPS is too low, what you see is a continuous play of a picture, with the action of each picture not smoothly connected. This is where having a high FPS comes into play. So, what exactly is a good first-person shooter? Or, to put it another way, which is better: 30 FPS or 60 FPS? In general, the minimum acceptable FPS during the game is 30, but if you want the game to run smoothly, you should increase the FPS to 60. then the simple and quick way to boost FPS is to use the FPS booster.
LagoFast FAQs
What's FPS boost?
FPS is an abbreviation for "Frames Per Second." In-game, FPS refers to how many frames (images) your monitor displays per second. The higher the frame rate, the smoother and more responsive the game appears.
How Does LagoFast work to improve FPS?
Using some simple LagoFast settings, you can improve system performance and make the game run faster. The results may vary due to a variety of factors such as CPU/GPU speed, monitor and graphics frame rate, current in-game scene complexity, and so on. We always recommend turning on FPS boost because it allows you to:
Enhance PC performance
Improve in-game FPS
Avoid frequent collisions.