Try using Genshin Impact lag fixer LagoFast to say goodbye to Genshin Impact lag and low FPS.
Genshin Impact Overview
Genshin Impact is a free-to-play action RPG developed and published by HoYoverse in 2020. It is available to play on PC, iOS/Android, and PlayStation. This game features a fantasy open-world environment and action-based combat system using elemental magic, character switching, and gacha monetization system for players to obtain new characters, weapons, and other resources. What's more, Genshin Impact can only be played with an internet connection and features a limited multiplayer mode allowing up to four players in a world. You could follow the instruction to fix Genshin Impact lag in this article.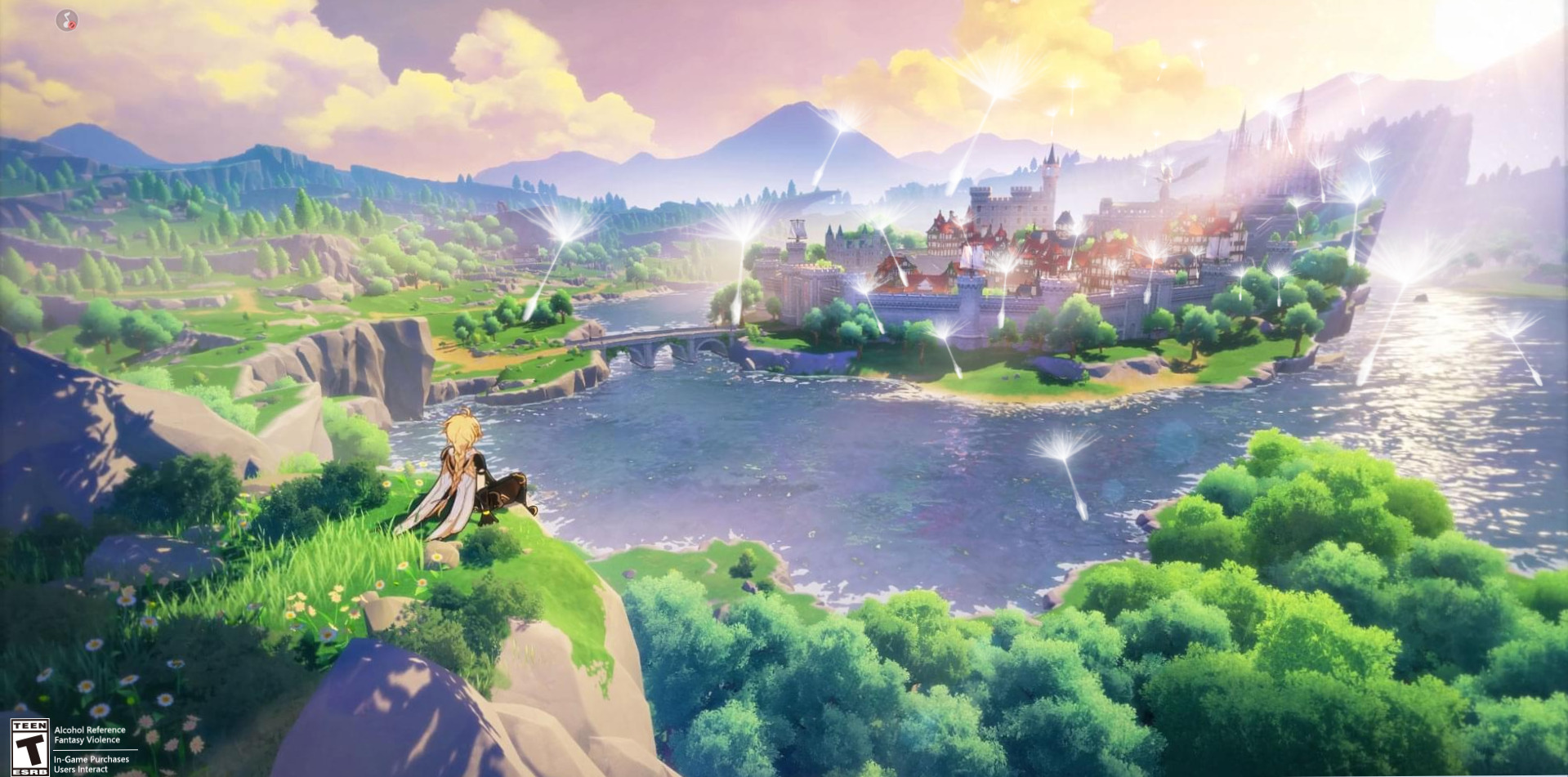 However, since Genshin Impact release, many players report that they encountered many game issues like lag, crashes, low FPS, etc. To fix these problems, it is wise to use our professional Genshin Impact lag fixer LagoFast. It can help you to do as follows:
Fix Genshin Impact lag
Offer an accurate real-time ping test
Provide players with the best transmission route based on geological location
Provide players with a stable and secure server
Close automatically unnecessary background applications
Change game settings for better running Genshin Impact
Avoid Genshin Impact crashing issue
How Can I Use LagoFast?
As a wonderful VPN, LagoFast can help you solve all kinds of problems. In the next, I will show you how to use the product.
Step 1: Download LagoFast.
Step 2: Search the game name in the Search Box and select it in the search result.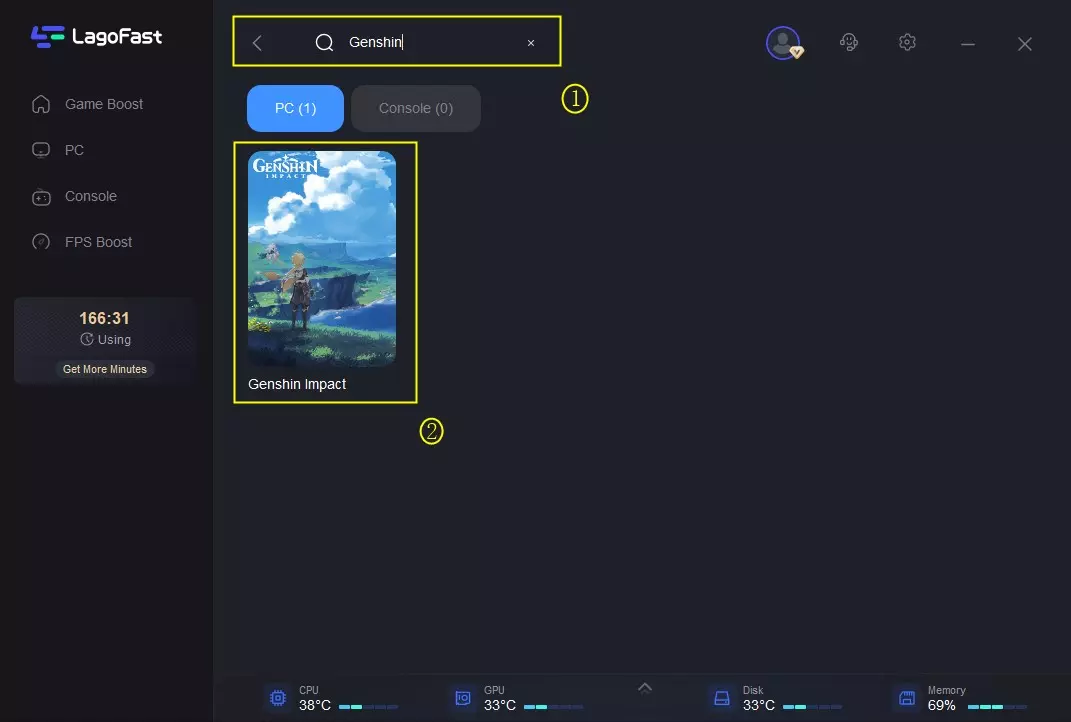 Step 3: Choose the server.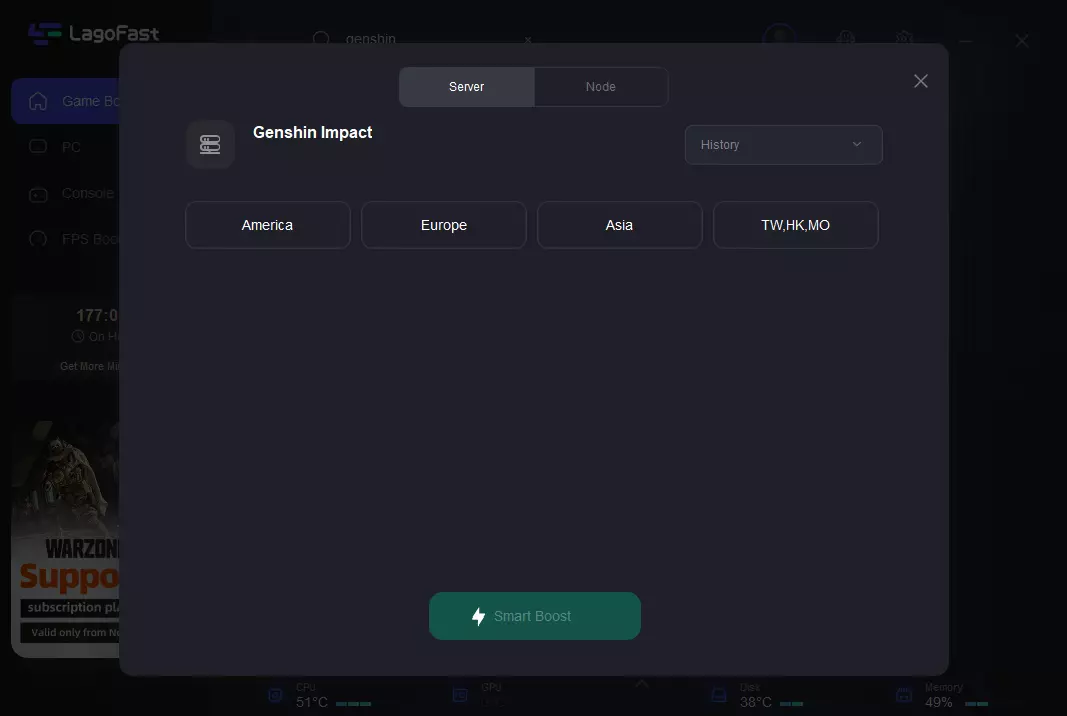 Step 4: Click on the Boost button and start boosting. Here, you can see your real-time ping & packet loss rate.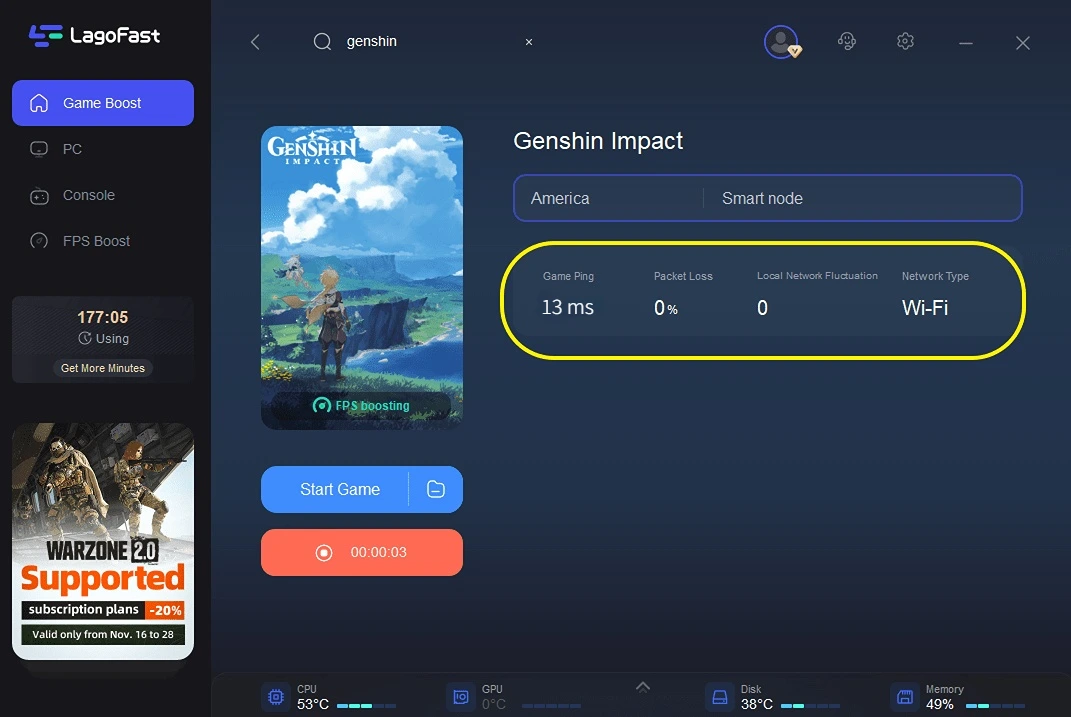 Video of How to Use LagoFast