Genshin Impact is an action role-playing game developed and published by miHoYo. It could be playable on Microsoft Windows, Playstation, iOS, and Android. In Genshin Impact, there were 3 countries, Mondstadt, Liyue, and Inazuma, which could be explored and travelled.
And after August 24, you can go to a brand new country, Semeru. And you can also experience the new wood element Hendro, also the interactions between elements, like bloom.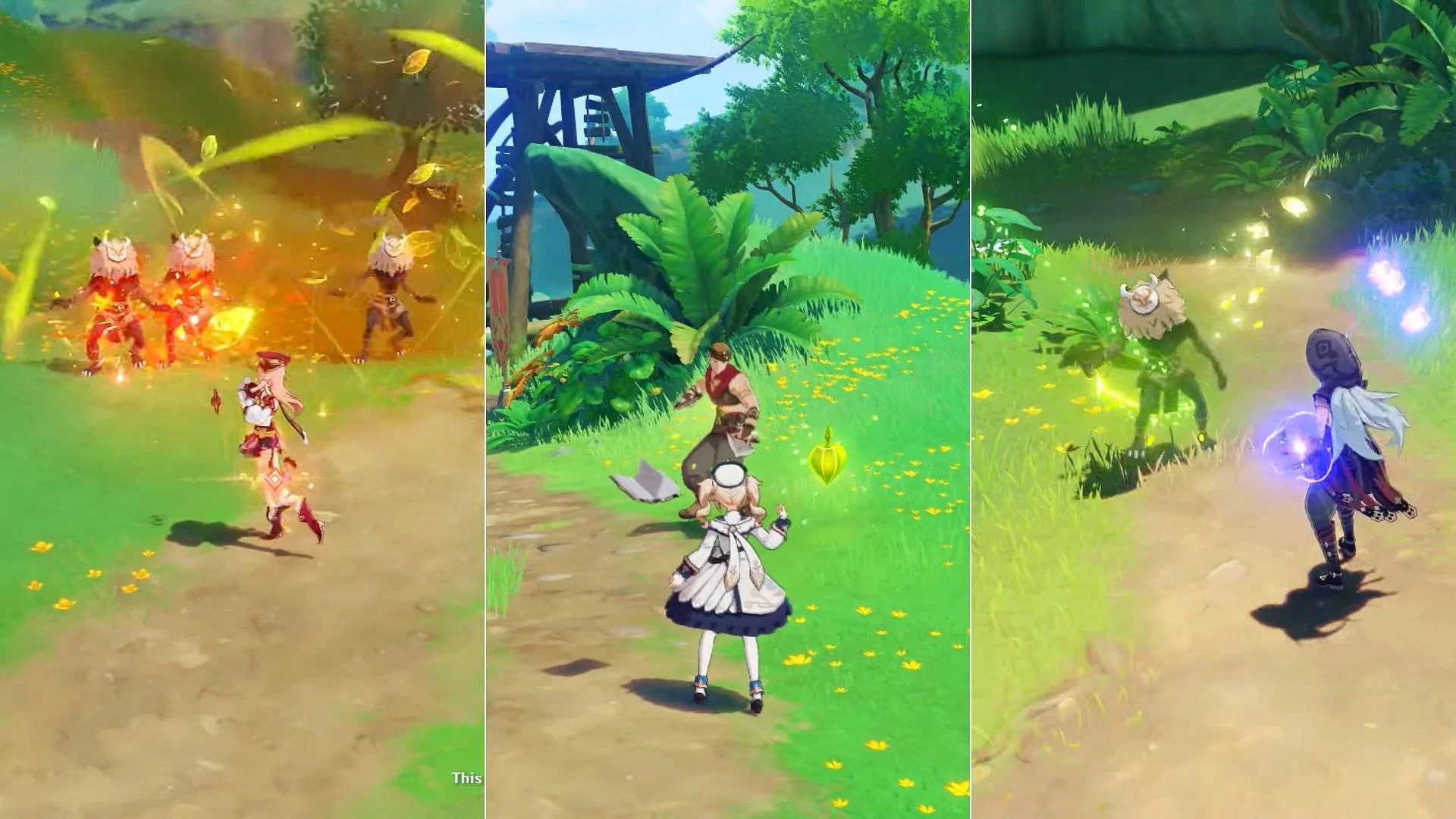 However, many travellers are bothering by Genshin Impact lag and high ping problems, especially in the multiplayer mode. Why is Genshin Impact so laggy? How to lower ping in Genshin Impact? How to get a better Teyvat journey experience? Following this article, I will give you an explanation and some helpful measures and a useful Genshin Impact game booster LagoFast to get rid of the Genshin Impact lag problem.
Part 1: What Is Lag Definition?
Part 2: Why Is Genshin Impact So Laggy?
Part 3: How To Lower Ping In Genshin Impact?
Part 4: Other Solutions To Reduce Genshin Impact Lag Issues
What Is Lag Definition?
If you want to fix Genshin Impact lag problems, you should first understand the lag definition. As shown in the article What Is Lag Meaning, lag is the delay between your input and the output. You can imagine this situation to get a better understanding of lag. When you are fitting with the monsters in Teyvat, like a Pyro Regisvine, when you want to attack the crown moving above him to make it weak, you aim at it and use the elemental skill, but your computer shows the skill release only a few seconds later, at that time the tree's crown is already moved. Lag problems are always related to ping. Generally speaking, the higher the ping, the more frequent the lag will be, and the greater the severity of the latency will also be. If your ping reaches over 100, you will feel the existence of lag. In addition, when your ping soars immediately to a high level, like over 200, you will also experience another lag, lag spikes, which will make you feel the losing control of your arms.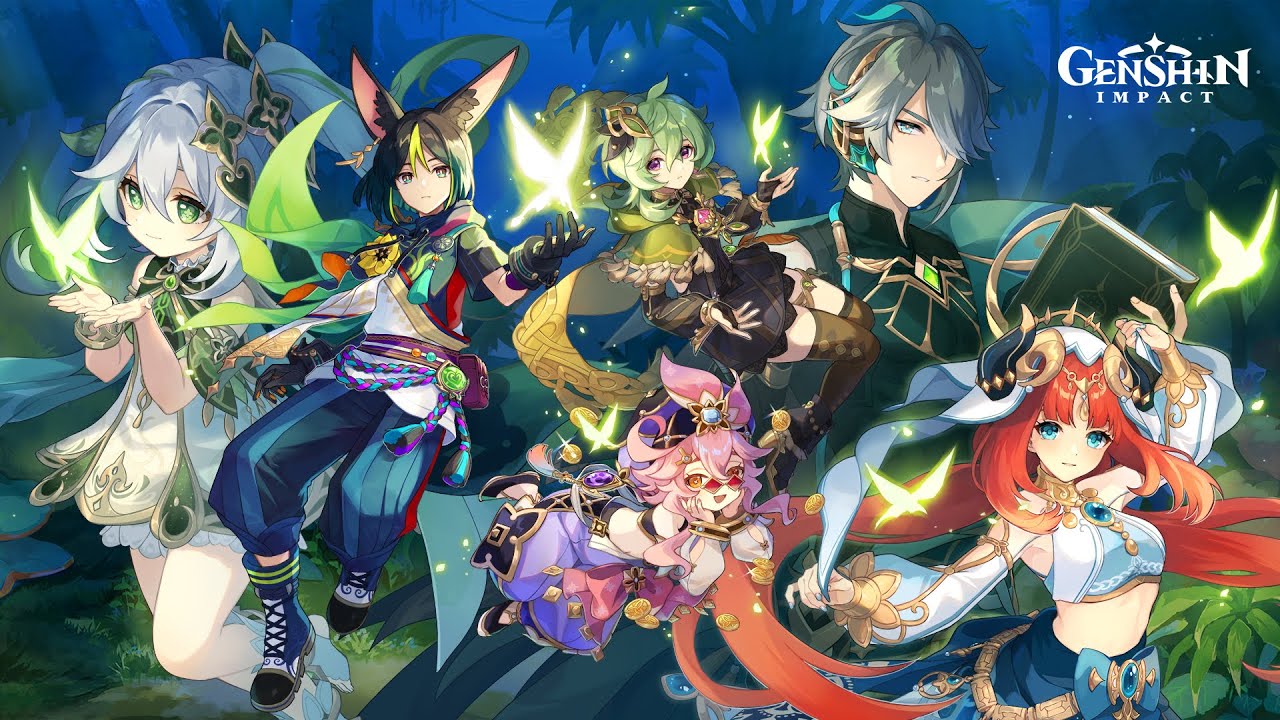 Why Is Genshin Impact So Laggy?
Many factors could answer Why is Genshin's Impact so a laggy question. In brief, there are 3 major factors, the issues of hardware configuration, network connection, and also the game servers.
Firstly, if you want to play Genshin Impact smoothly, you should make sure that your computer meets the minimum system requirements, which will be shown later. And be attentive to the memory of your computer because the world of Genshin Impact is too large, especially after the release of the big country Semeru.
And then, the network connection could seriously affect the transfer time of data between the computer and the server, which is what ping means. Therefore, if you have some problems like network congestion, bandwidth congestion, unstable wireless connection, and bad routing, your computer will encounter a high ping issue. And in Genshin Impact, the internet ping test will be shown in the top left corner.
And perhaps the Genshin Impact lag isn't at you. If there are some problems with the miHoYo game server, you can also encounter this issue.
How To Lower Ping In Genshin Impact?
There are numerous steps that could be implemented to cut ping and lessen lag in Genshin Impact. However, there is a quick and simple repair for it, and that is to use the expert lag reducer LagoFast. It can speed up the transfer process by using its special data transmission protocol. LagoFast also features international nodes and exclusive routes to address the network connection, which will drastically reduce the time spent on transmission and also improve the network connection. Before starting the game, you could select these nodes based on your geological location.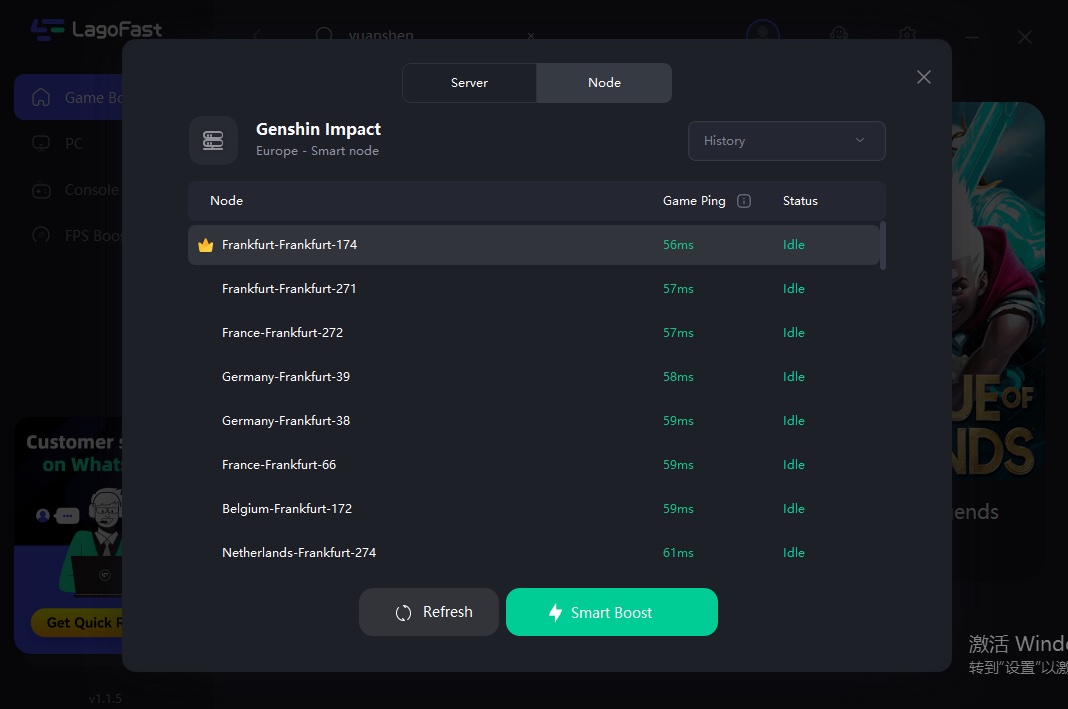 And compared to other game lag reducers, LagoFast launched the plan per minute, you can suspend LagoFast's Genshin Impact game boost service at any time and you will not be charged when you are not using the product. Therefore, if you don't play Genshin Impact every day, LagoFast is the most economical option for you!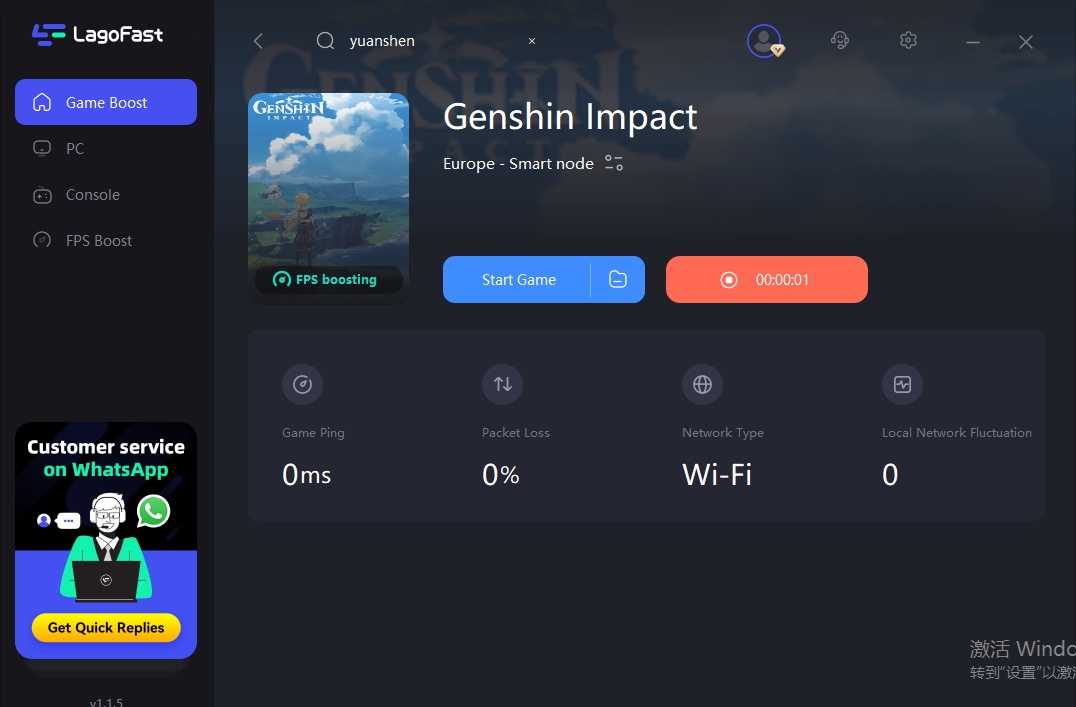 If you want to try using LagoFast to fix high ping in Genshin impact, you can click the Free Trial button to download the LagoFast client and experience the network connection optimization service.
Before running Genshin Impact, you just need to find the game in LagoFast and click the "Boost" button, LagoFast will ensure your smooth gaming experience in the background.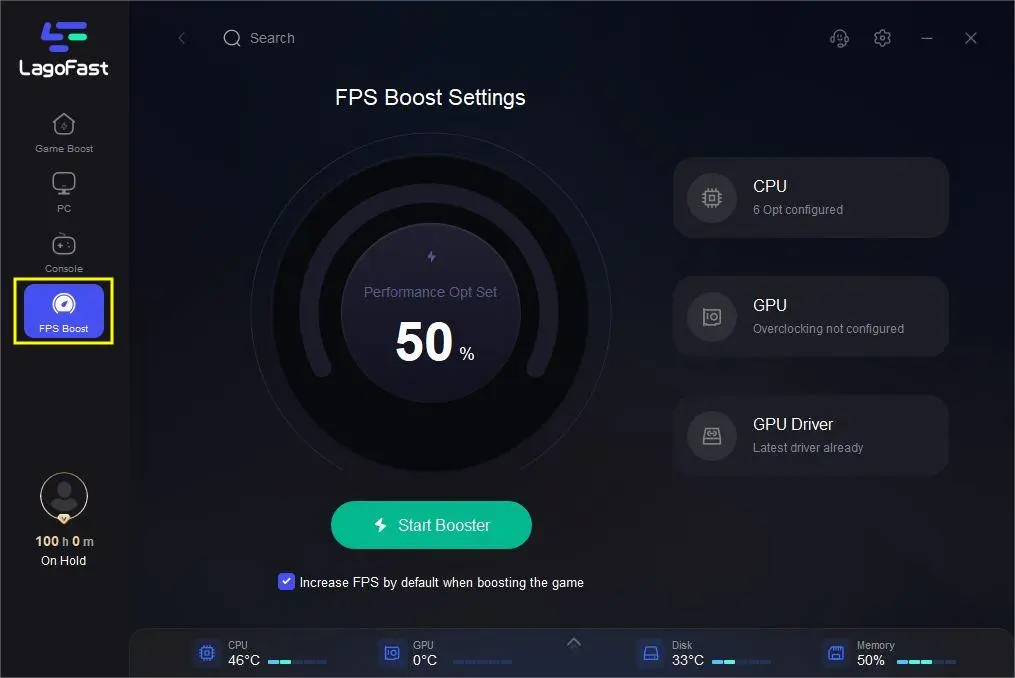 LagoFast also supports 1000+ more popular online games, you could use it to optimize your gaming experience in other games too!
Other Solutions To Reduce Genshin Impact Lag Issues
Meet the minimum system requirements
As mentioned above, the minimum system requirements are the "entry ticket" to the Genshin Impact world. You should make sure that your computer meets the requirements as follows:
OS - Windows 7 SP1 64-bit, Windows 8.1 64-bit, or Windows 10 64-bit.
Processor - Intel Core i5 equivalent (AMD Ryzen 5) or better.
Memory - 8GB RAM.
Graphics: NVIDIA GeForce GT 1030 and better.
DirectX Version 11.
Storage - 30GB hard drive space.
Leaves more storage space for Genshin Impact
Because of that, there is a regular basis through patches using the games as a service model to update the game. Therefore, the game will take up more and more space. And you should ensure leaving more storage space for Genshin Impact.
Remove Background Unnecessary Processes
If there are many applications running in the background, they will not only affect your network connection but also occupy the performance of the computer. Therefore, close unnecessary background applications and leave more space to run Genshin Impact.
Restart Your Network Connection
If you want to solve why is Genshin Impact so laggy, you can restart your network connection to reload the game. You can restart your routing, restart your computer, or your Genshin Impact game.