In this article, you'll know the exact release date of Super People and other informations you need to know.
In the new-generation battle royale game Super People, players take control of super soldiers, each with unique skills and special abilities. You must survive and be the last person standing, either by yourself or in a squad with other players. Many PUBG fans are curious about Super People release date and can't wait to fight.
Super People, developed by the Wonder People, was previously in beta, but no firm date for its release has been announced. In order to know better about Super People Release Date and the orb island map that it is played on, make sure to read this guide.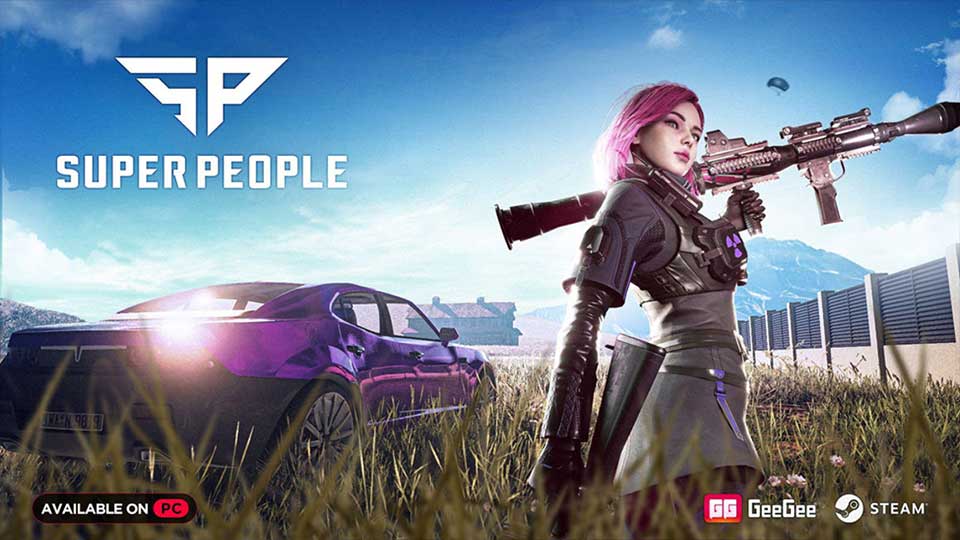 Part 1: Super People Release Date
Part 3: Tips to Quickly Level Up
Part 4: How to Win Effortless in Super People?
Super People Release Date
Super People is a battle royale that has gained a lot of attention recently, and fans of PUBG: Battlegrounds have long been keeping a close eye on it. The game, which lets you command a "super soldier" in an effort to survive, will now host its final beta in August.
Wonder People will host its final beta on August 17 as was previously announced at Summer Game Fest. That is to say Super People release date is decided. The fact that it can't currently be actively purchased and that it has already undergone several lengthy beta tests will be disappointing to longtime Super People fans, but more details should become available in the coming days.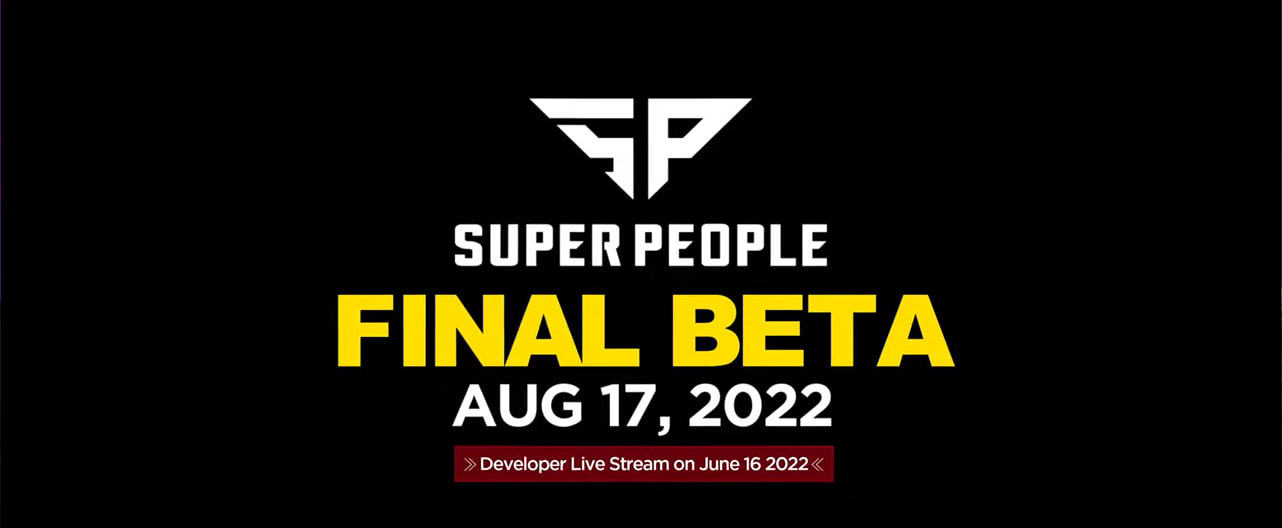 Super People Gameplay
After knowing the Super People release date, we can now discuss the gameplay to have a better understanding of it.
The Orb Island Map
Orbital, a global corporate giant, has begun the monumental task of terraforming Mars for the human race. Because of the desperate conditions on Mars, mankind needed to be stronger and faster, and thus the 'Super Capsule' was created. To support extensive research in a Mars-like environment, Orbital artificially creates Orb Island. However, Orb Island is quickly taken over by unidentified terrorists eager to use these capsules maliciously.
And this is the background story of Ord Island. Like any other battle royale game, Super People also has a dynamic map that has several phases. The map region shrinks with each phase, and a player outside the circle or zone takes damage that increases with the phase. The number of players in the lobby or the game will determine how big the circle is. You'll receive better-quality loot and your skills recharge more quickly in a smaller lobby.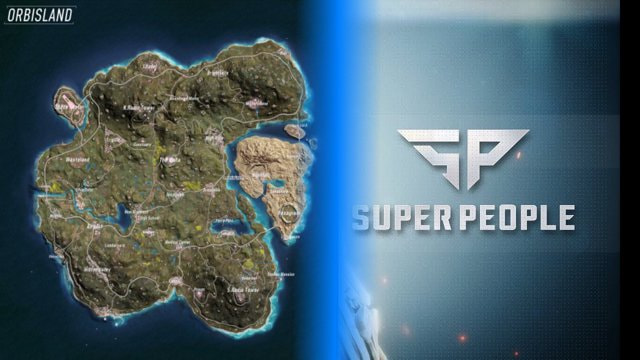 12 different classes & Abilities
One of the most interesting settings of Super People is its class system. There are 12 different classes and each has its special abilities and compatible weapons. When you enter a match, you will be given a random combination of three options.
The 12 classes are Gas Soldier, Gatling Soldier, Mobile Striker, Tactical Strike, Shotgun Master, Seeker, Expert, Teleporter, Marine Corps, Swat, Sniper, and Driver. And there's an upcoming class called Titan.

Upgrade your weapons & loot
In other battle royale games, gamers can only find high-tier weapons by looting or picking up other players' after killing them. In Super People, players can upgrade their weapons through crafting. By doing so, you can have guns, helmets, and backpacks at higher levels.
Each weapon has a perk at level 4. Each upgrade adds one more perk, and by level 7, you have four. Gun rpm and damage output increase with each upgrade.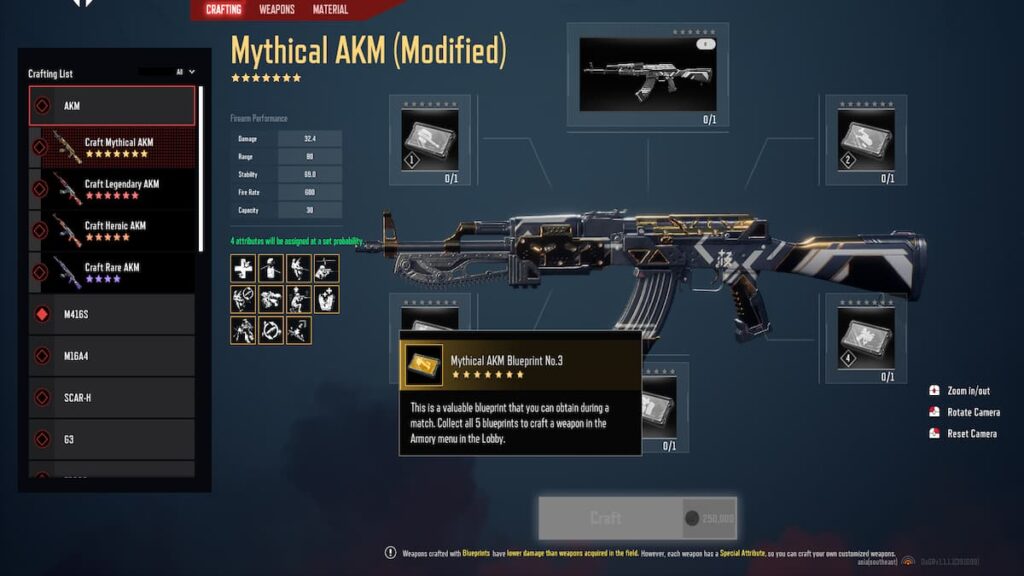 Tips for Gunplay
Some said that the gunplay in Super People is more difficult to control than in PUBG because of the recoil. I may say I disagree. In battle royale games, controlling recoil is all about aiming and practicing. Each gun has its feature, all you need to do is to try and practice, then you'll undoubtedly have a better feeling of how to shoot more accurately.
Gunplay is based on how many tiers you are in and how much you have upgraded your weapons. Better ping is also important for your bullet register, and vice versa.
Tips to Quickly Level Up
Except for the Super People release date, many players still want to know how to level up quickly in Super People. The leveling system in Super People doesn't have a big difference from other battle royale games. But there do have some tricks and certain ways to gain more XP and grow better in-game.
Your survival time: Similar to other battle royale games, surviving the phases awards you with more points than pushing and aiming for a high kill count (unless you succeed, you won't gain any additional experience). Therefore, make sure to survive as long as you can.
Killing Numbers: Additionally, each kill earns you points. It will be advantageous to get kills and survive, so combining the two will earn you more points and hasten the unlocking of your combat-enhancing skills. But remember not to risk your life by killing more people. After all, being the last one standing is the highest priority.
The use of super capsules: These capsules primarily come in three colors: RGB is used to upgrade the same color tree, Black (also known as White) is used to upgrade one random ability, and Gold increases everyone's ability to use the random ability to its fullest extent. Your stats, like health, are improved by levels. If you put more effort into these areas, you can level up to the point where your character can use their most powerful ability. In this game, super capsules are your best bet for leveling up unless you opt for a high-kill game.
How to Win Effortless in Super People?
If you want to make sure you can bring your A game in Super People, I suggest you do some preparations, like using a game booster. LagoFast is the very product I want to introduce to you. With more than 8 years of experience in optimization, LagoFast is not only well-developed but also widely praised. It has developed its own game data transmission protocol and smart routing systems. Moreover, it has worldwide-distributed servers and is still adding more of them. Therefore, it can shorten the distance between the player's PC and the game server, which can solve many of the tricky game issues like Super Peopel lag, high ping, low FPS, and crashing. If you don't want to face these issues when you are surviving in Super People, try LagoFast!
The features of LagoFast:
Support Plan-Per-Minute service, stop charging whenever you want.
Easy to use, only one click on the Boost button.
8+ years of experience in fixing game issues.
Self-developed technologies.
Globally distributed servers & nodes.
Here's how to use LagoFast:
Step 1: Download LagoFast.
Step 2: Type "Super People" in the Search box and click on it.
Step 3: Click on the Boost button to start boosting.
Also, on this page, you can have a direct view of your real-time ping rate and packet loss rate in Super People.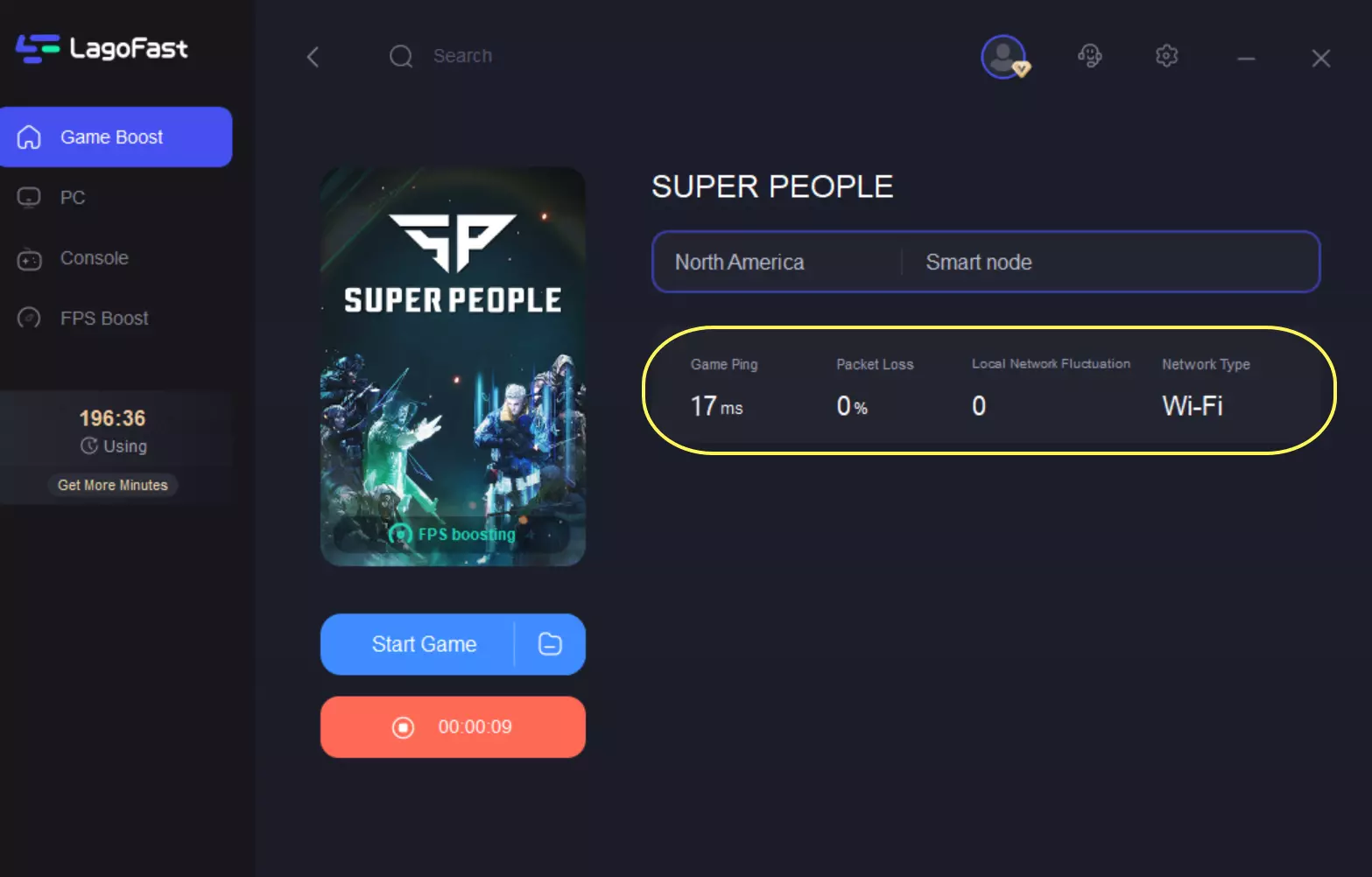 If you want to improve your in-game FPS performance or avoid FPS drop, you can also use LagoFast to adjust your settings. To do so:
Step 1: Click on "FPS Boost" on the left side.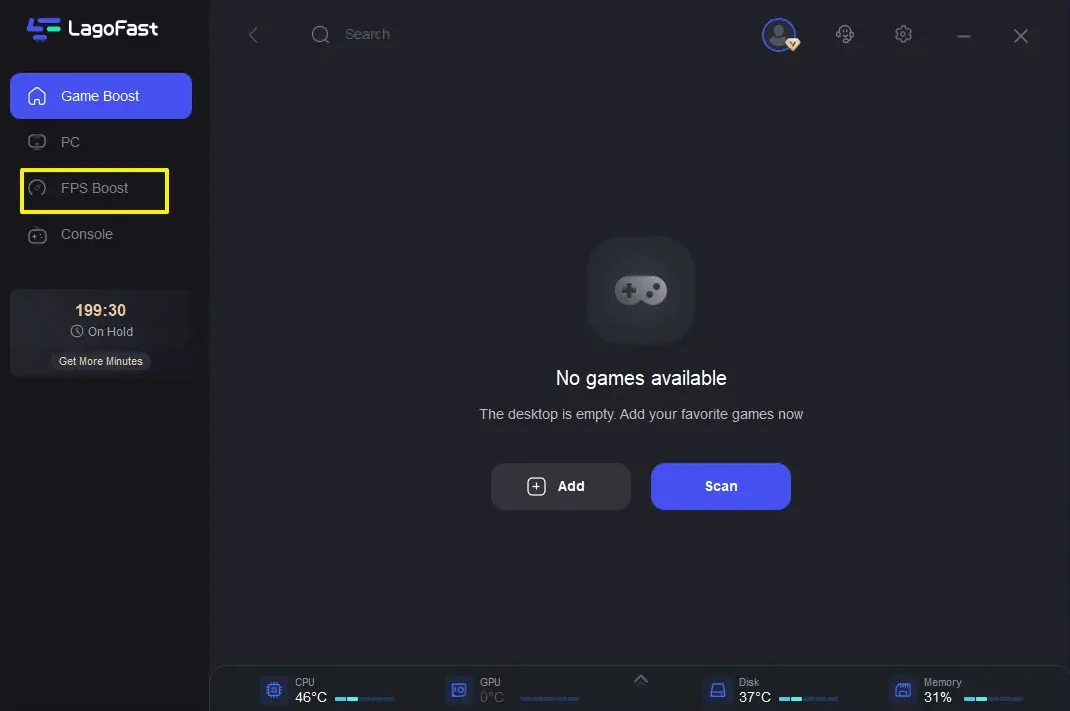 Step 2: Click "CPU Optimization" on the FPS Boost page and choose the settings that you want to open.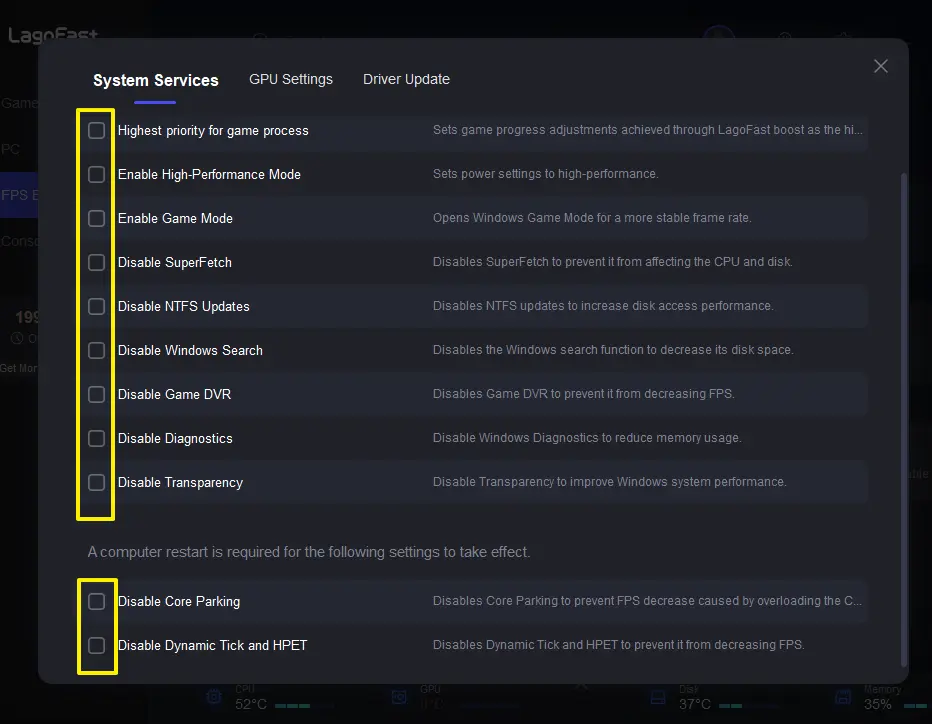 Step 3: Click "GPU Settings" on the FPS Boost page.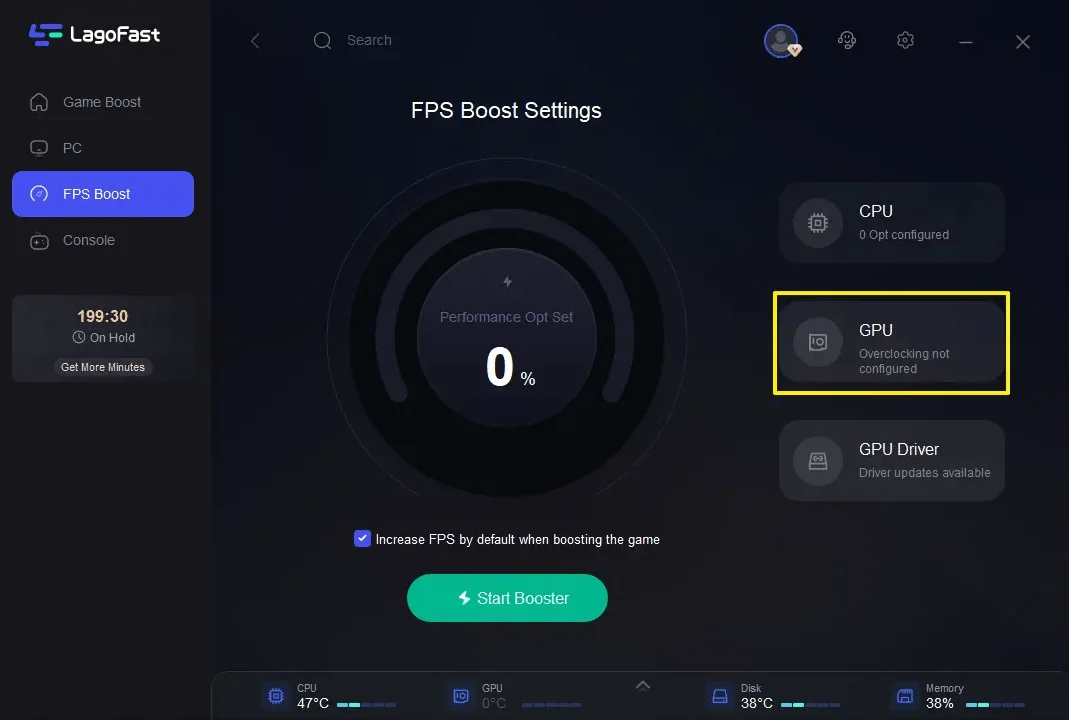 Step 4: Slide to choose your overclocking level in the first bar and tick "Enable GPU Boost" in the second bar.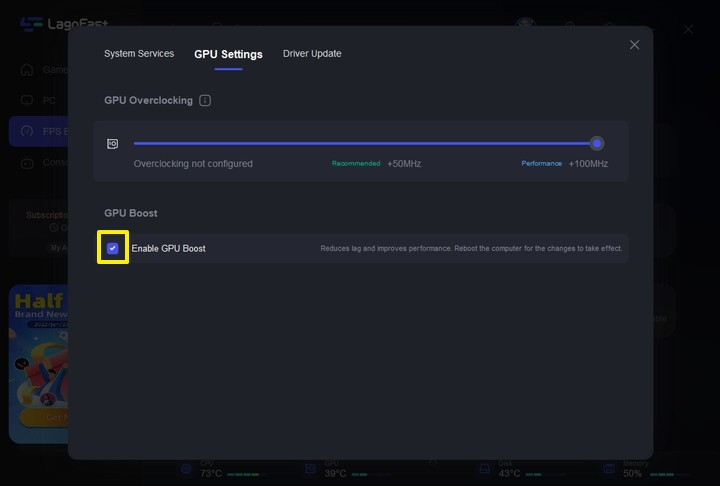 Step 5: Click "GPU Driver" on the FPS Boost page to check your GUP Driver updating version.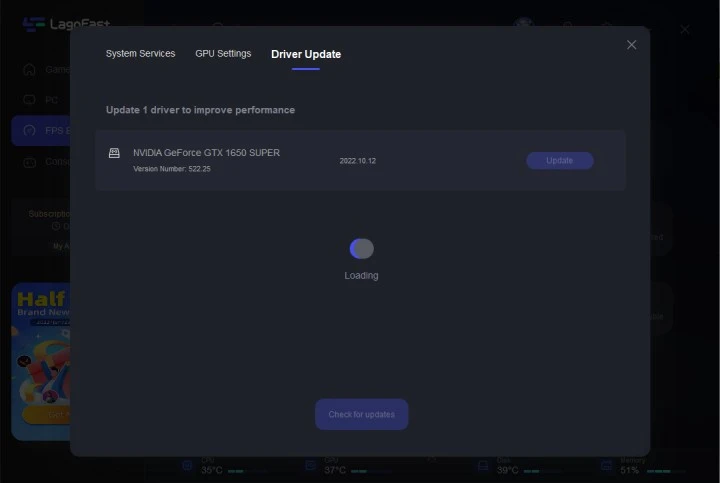 Check your specifications
An incompatible PC configuration can cause a lot of unwilling problems. To prevent this from happening, don't bother to spend one minute checking whether your PC specification fits the minimum requirements. You may also find more solutions to fix Super People connection issues in this article.