Roblox is a platform for online gaming and a game system that enables users to create games and play those made by others. Now, Roblox is popular among young players, including some children. Generally speaking, many users give positive remarks about this game, as a good platform for children to play, socialize, and explore is provided. However, this game also receives criticism and some are related to its gaming experiences, such as lag and high ping. As a long and popular game, there are a large number of users playing, which may lead to hiccups. So, to fix lag and high ping, LagoFast, the best VPN for Roblox is recommended to you, definitely bringing you wonderful gameplay. Besides, some other useful VPNs and information will be introduced in the following.
Part 2: How Can I Use LagoFast to Lower Ping in Roblox?
Part 3: What is Roblox High Ping?
Part 4: Why is Your Roblox Lagging?
Best VPNs for Roblox
LagoFast: a powerful VPN
The best VPN for Roblox must come to LagoFast. LagoFast is a credible and reliable product for users, as it has a strong team to develop a perfect game data transfer protocol, which ensures smoother gameplay. With more than 8 years of experience in game boosting, it has served hundreds of thousands of game players by solving all sorts of common problems in online games. It resolves high ping, low FPS, serious lag, and others by optimizing your PC settings and being an expert in this field. Except for Roblox, there are more than 1000 games supported in LagoFast and you can use it in more than 60 countries for its worldwide network of servers. More importantly, it offers a Pay-per-Minute plan, which is a cost-effective VPN.
Pros:
Easy to use, convenient to install

Support over 1000 games

Reduce ping and lag for Roblox

Offer a Pay-per-Minute plan

More than 8 years of experience in game boosting
Price:
Subscription plan: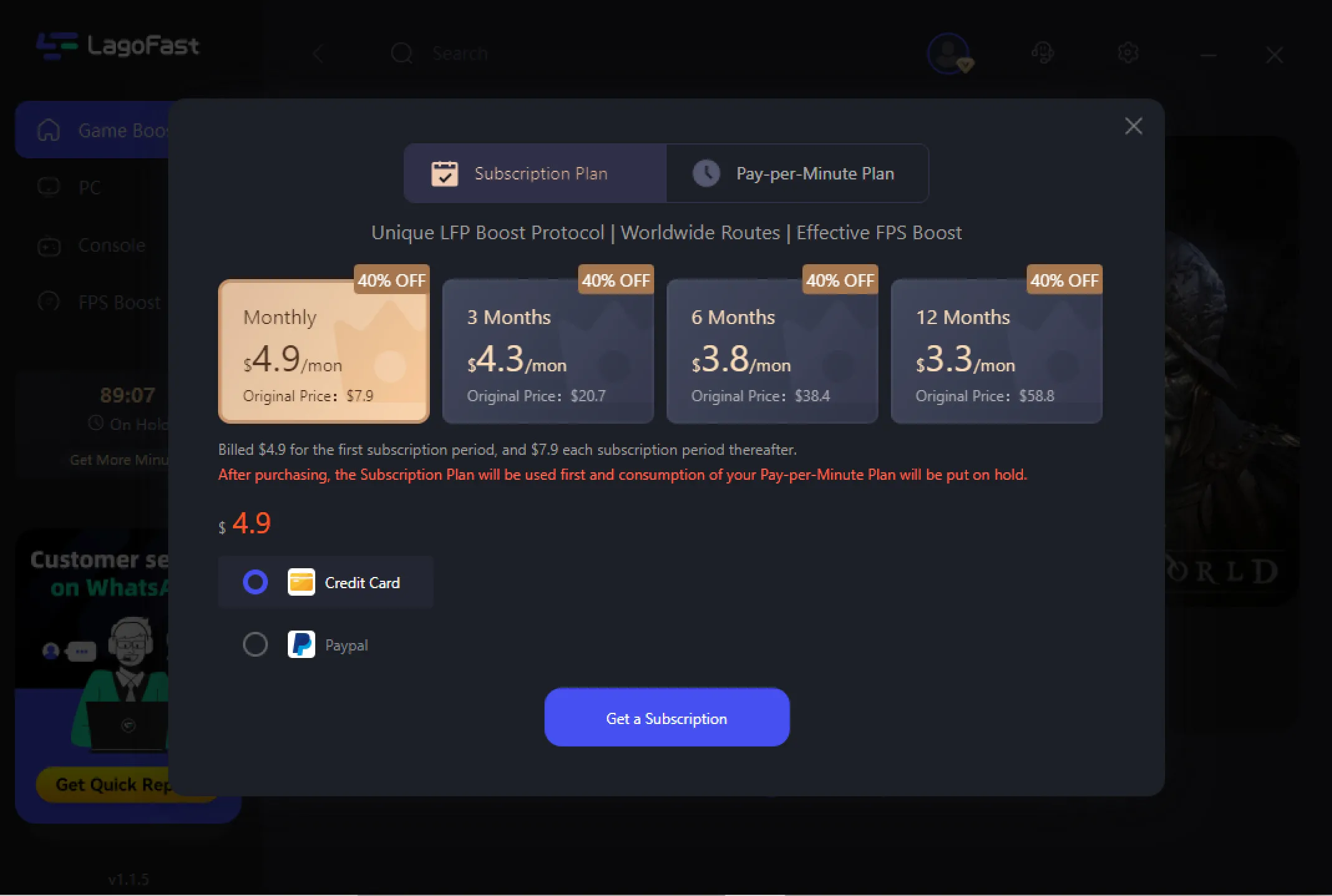 Pay-per-Minute plan: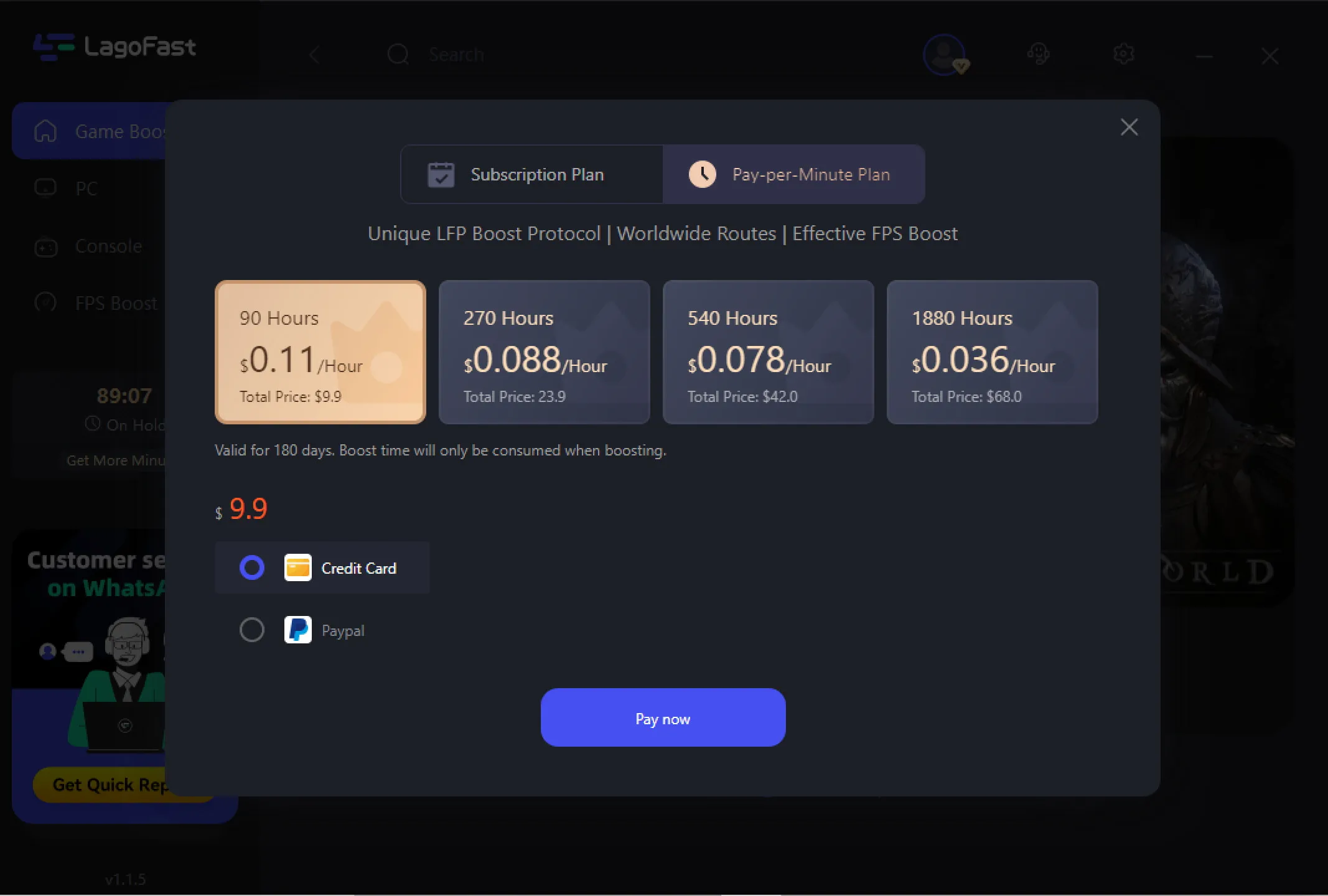 Advanced System Optimizer is a full-featured solution for your Windows PC, as it offers many useful functions, including tools for memory management, cleanup, speedup, and optimization. The VPN makes it simple to handle the games on your computer.
Price – $69.95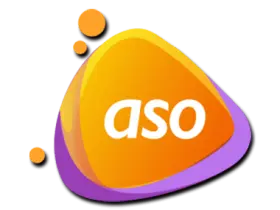 The VPN is effective to help online players to connect gaming servers without interruption. It can address issues that result in lags in your internet connection. Besides, it offers users a better gaming experience by using its FPS booster tool. It functions by providing a Gamers Private Network to speed up the connection and doesn't change your network settings.
Price – 99.90
Monthly price – 9.99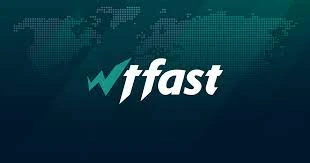 Names

Pros

Cons

Advanced System Optimizer

1. Game optimizer

2. Updates drivers

3. Integrated driver updater

1. High cost

2. Easy to become unstable

WTFast

1. Boost FPS

2. Clears RAM to optimize PC

3. Enhance internet speed

1. High cost

2. Only supports Windows

LagoFast

1. Easy to use, convenient to install

2. Support over 1000 games

3. Reduce ping and lag for Roblox

4. Offer a Pay-per-Minute plan

5. More than 8 years of experience in game boosting

No con as such
From the above table, you should understand why LagoFast is put on top of the best VPN for Roblox.
How Can I Use LagoFast to Lower Ping in Roblox?
As a wonderful VPN, LagoFast can help you solve all kinds of problems. In the next, I will show you how to use this Roblox Ping Reducer to lower ping in Roblox.
Step 1: Download LagoFast.
Step 2: Search Roblox in the Search Box and select it in the search result.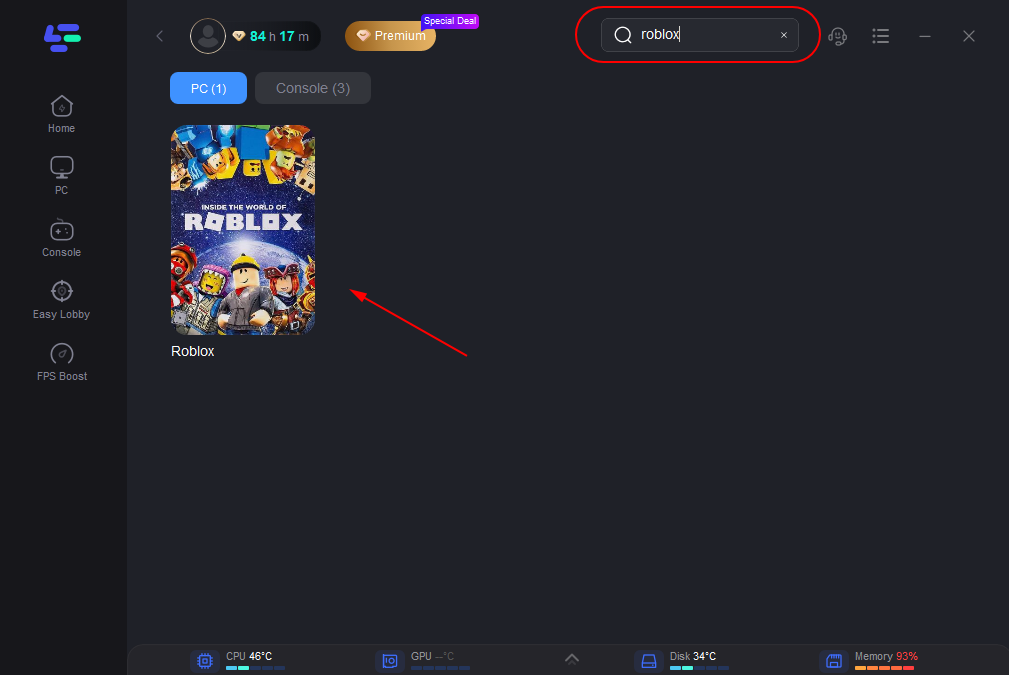 Step 3: Click on the Boost button and start boosting. Here, you can see your real-time ping & packet loss rate.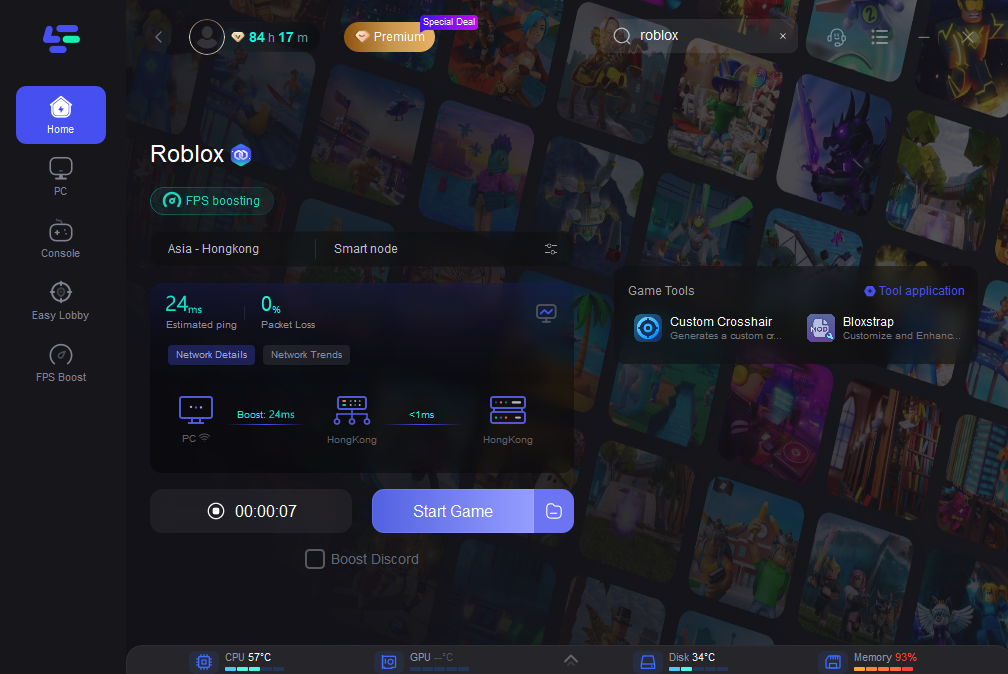 Except for lowering ping, LagoFast can boost Fps, improving your visual experience when playing Roblox. Here are steps to do it:
Step 1: Download LagoFast.
Step 2: Click on "FPS Boost" on the left side.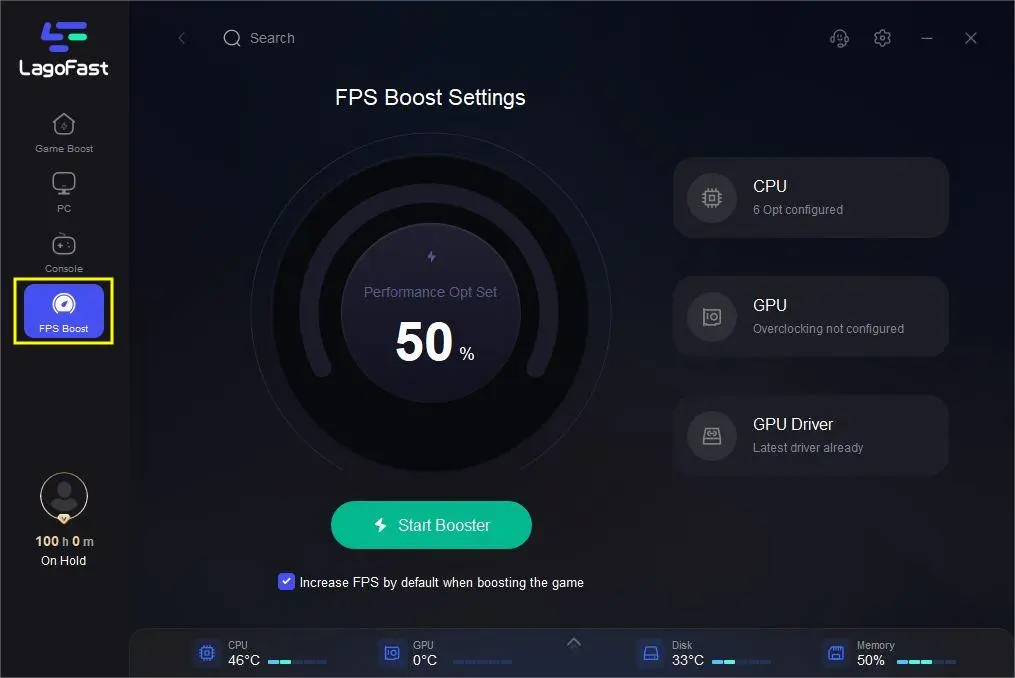 Step 3: Choose the settings you want to turn on/off by clicking.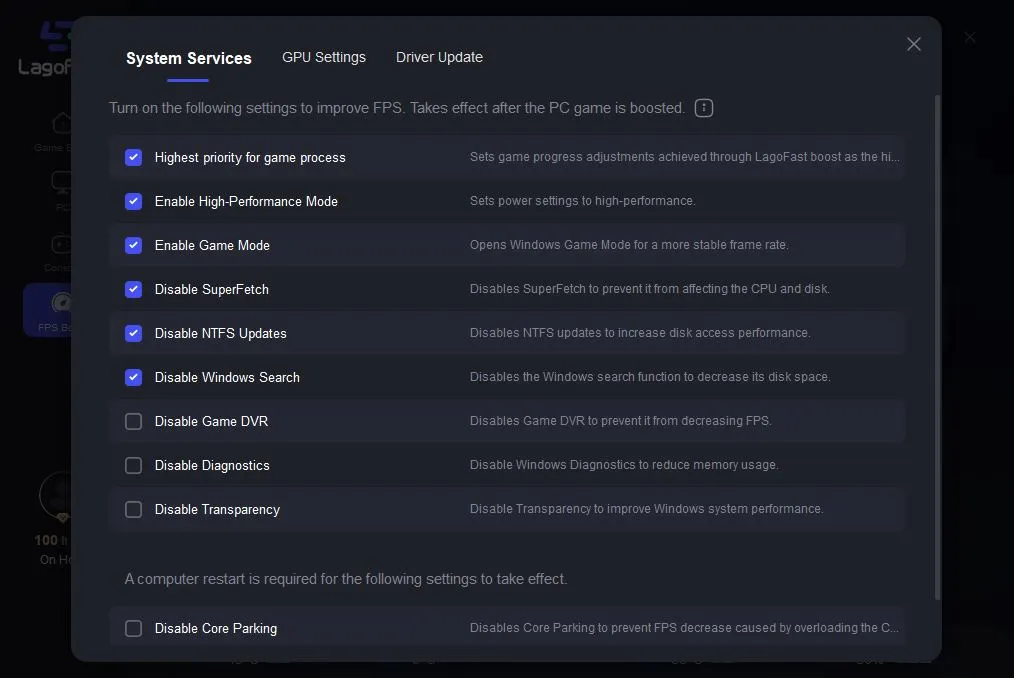 What is Roblox High Ping?
Ping stands for Packet Internet or Inter-Network Groper. It is a term used to test "Network Connection Speed". Ping measures the time that how long it takes for data information to go from your computer to an internet server and go back. People usually use milliseconds (ms) to describe it. According to ping, you can know how well your computer is operating. If the ping is too high, some issues related to latency will occur to affect your quality of experience. How about what is ping gaming? In gaming, ping is important for player enjoyment, especially for those who are enjoying Massively Multiplayer Online games. In Roblox, when you are encountering a high ping, it must be a terrible feeling because your character moves so laggy, and sometimes, the frames even get frozen if your ping is too high.
There are many causes leading to high ping, such as low Internet speeds, poor quality of Internet Service Provider, and wireless connections. It is not easy to resolve it all at once, and that's why a reliable VPN is necessary.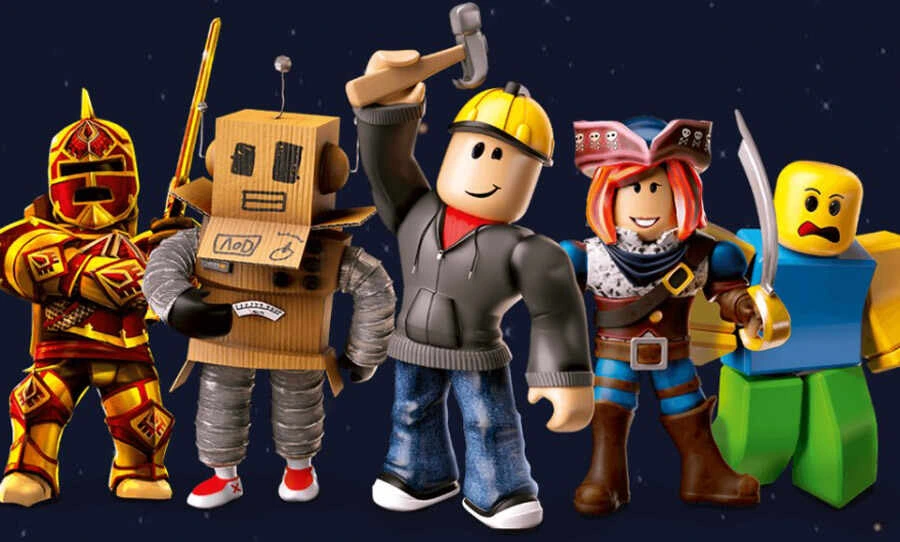 Why is Your Roblox Lagging
?
Mostly, lag is related to high ping, so if you fix high ping in Roblox, the problems led by lag will be largely alleviated. Here, I want to share with you the definition of lag and some of the causes that result in lag.
Lag, in computers, means a delay between the input and the response from the task-supporting server, which must be transmitted back to the client. For gamers, a considerably faster action requires a significantly lower lag to get satisfying gameplay.
Here are some reasons:
Unnecessary programs

.

When you are playing Roblox, lag always happens to disturb your gameplay, which can be caused by having bandwidth-hogging programs occupying your system resources.

It

stop

s you from smooth gaming and causes

severe lag

. So, you'd better close or disable these programs.

Wireless connection.

Wireless connections depend on radio wave signals which send data to your device and send it back.

It implies that a wireless connection may become unstable on some occasions and it is safer to change to a wired connection when you are going to play games.

Improper DNS settings

.

Occasionally

, y

our connection may experience a slight slowdown due to

an

improper configuration

or a w

e

ak

DNS server provided by your ISP. And it could be the cause of your Roblox's latency. You should alter your DNS settings to avoid spending time debugging.