LagoFast improves players' Super People game experience by fixing lag, boosting FPS, and reducing high ping.
Super People Overview
After the big success of PUBG, gun-shooting battle royale games have sprung up like mushrooms. Super People is one of them. As we all know, PC performance plays a crucial role in this game genre. A slight latency or one-second crashing is disastrous. LagoFast, with its 8-year game optimization experience, can alleviate Super People lag issues, crashing, and low FPS to the minimum.

Super People is a battle royale shooter that is developed and published by Wonder People, claiming that it will revolutionize your view of this genre. In Super People, you are about to command a super-soldier with his/ her own unique special ability. Your task is to do everything you can to survive until you're the last one or the last squad standing. As the game progresses, you can strengthen your character in a wide variety of ways. When your character gains full strength, special abilities and ultimate skills become available. Unlock an ultimate skill at the pinnacle of your power for the most potent ability available.
Gather materials all over the map. Make them into firearms and other high-quality gear. This provides a more enjoyable and hands-on approach to farming and will keep you engaged during the final stretch of most matches. Feel the thrill and excitement of changing the course of a match instantly! Plus, the Super People Official has announced that there will be a Final Beta coming on August 17th which concludes some new content and improvement.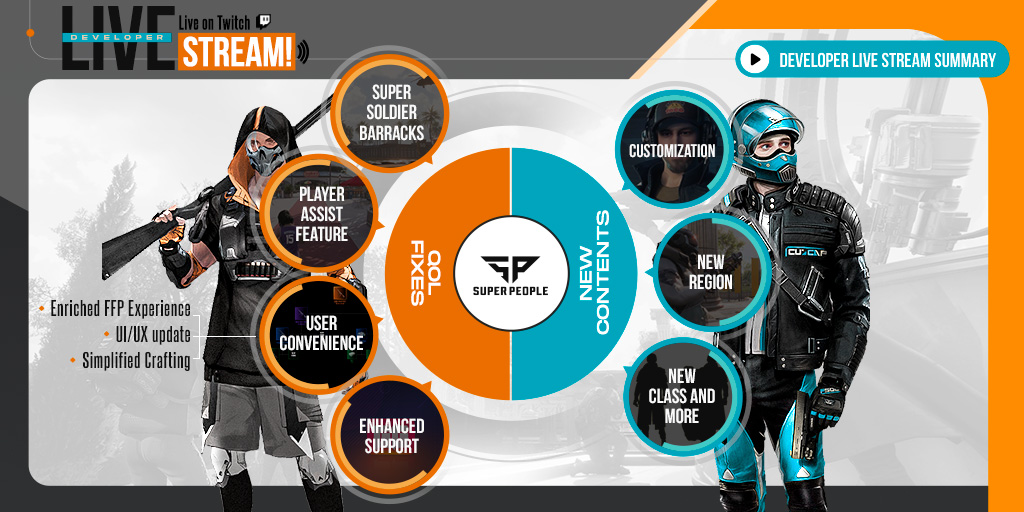 Video games like Super People have better images, frames, and effects. But along with all these advantages comes a higher request for players' PC configuration. It's not rare for players to have Super People lag, crashing, and low FPS issues one after another, which makes it difficult for players to pick up resources, shoot enemies, and not to mention win. However, things can be much better with the use of Super People lag fixer LagoFast. LagoFast has had abundant experience in improving the players' gaming experience for more than 8 years. In the past, thousands of players have chosen LagoFast to optimize their gaming experience in battle royale shooters like PUBG and gave positive feedback. So, don't suspect LagoFast's capabilities of fixing Super People lag, crashing, and boosting Super People's low FPS.
What can LagoFast do to make my Super People in-game experience better?
Since Super People is still under the Beta phase instead of being formally released, it's inevitable to encounter many problems. Instead of dully waiting for the official patches or the updates, turning to Super People lag fixer LagoFast seems to be a wiser choice.
Constant Super People lag, random crashing, and unbearable low FPS. Sound familiar? Don't worry, LagoFast can help you get rid of them easily. Other than normal VPNs, LagoFast is game-specific and understands what the players are struggling with. It has its self-developed game data transmission protocol and a perfect combination of different game routes. These can effectively guarantee players a stable network condition that reduces Super People lag and crashing effectively. For Super People's low FPS issues, LagoFast also has a specific prescription. FPS can be highly boosted through LagoFast's intelligent routing system with its globally distributed servers. So just rest assured, give your back to LagoFast and win the battle!
The features of Super People lag fixer LagoFast are as follows:
Effectively solve Super People lag, crashing, and high ping
Highly boost Super People low FPS
Game-specific routes
Intelligent routing system
Independently-developed game data transmission protocol
Worldwide distributed servers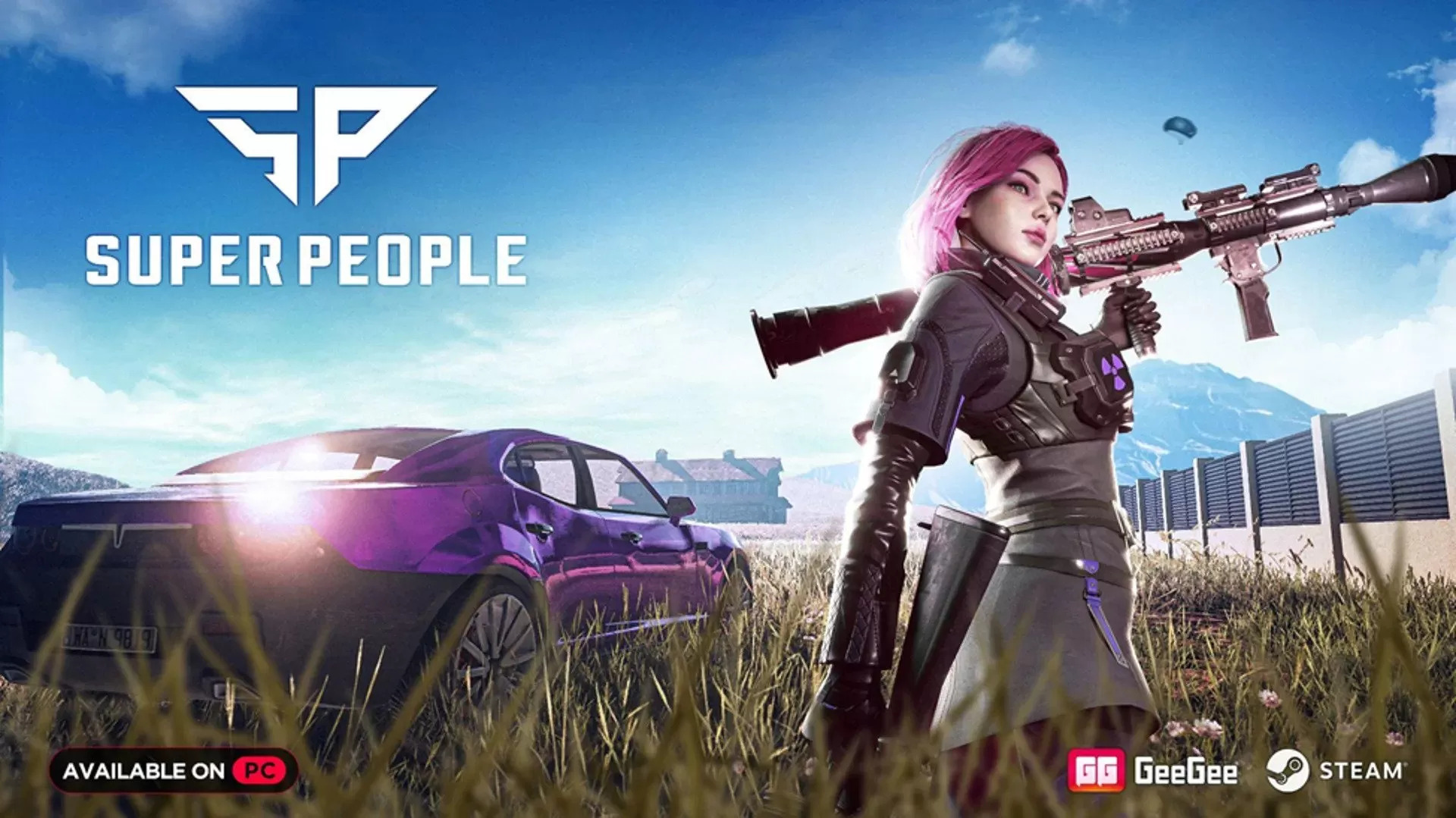 How Can I Use LagoFast in Super People?
As a wonderful VPN, LagoFast can help you solve all kinds of problems. In the next, I will show you how to use the product.
Step 1: Download LagoFast.
Step 2: Search Super People in the Search Box and select it in the search result.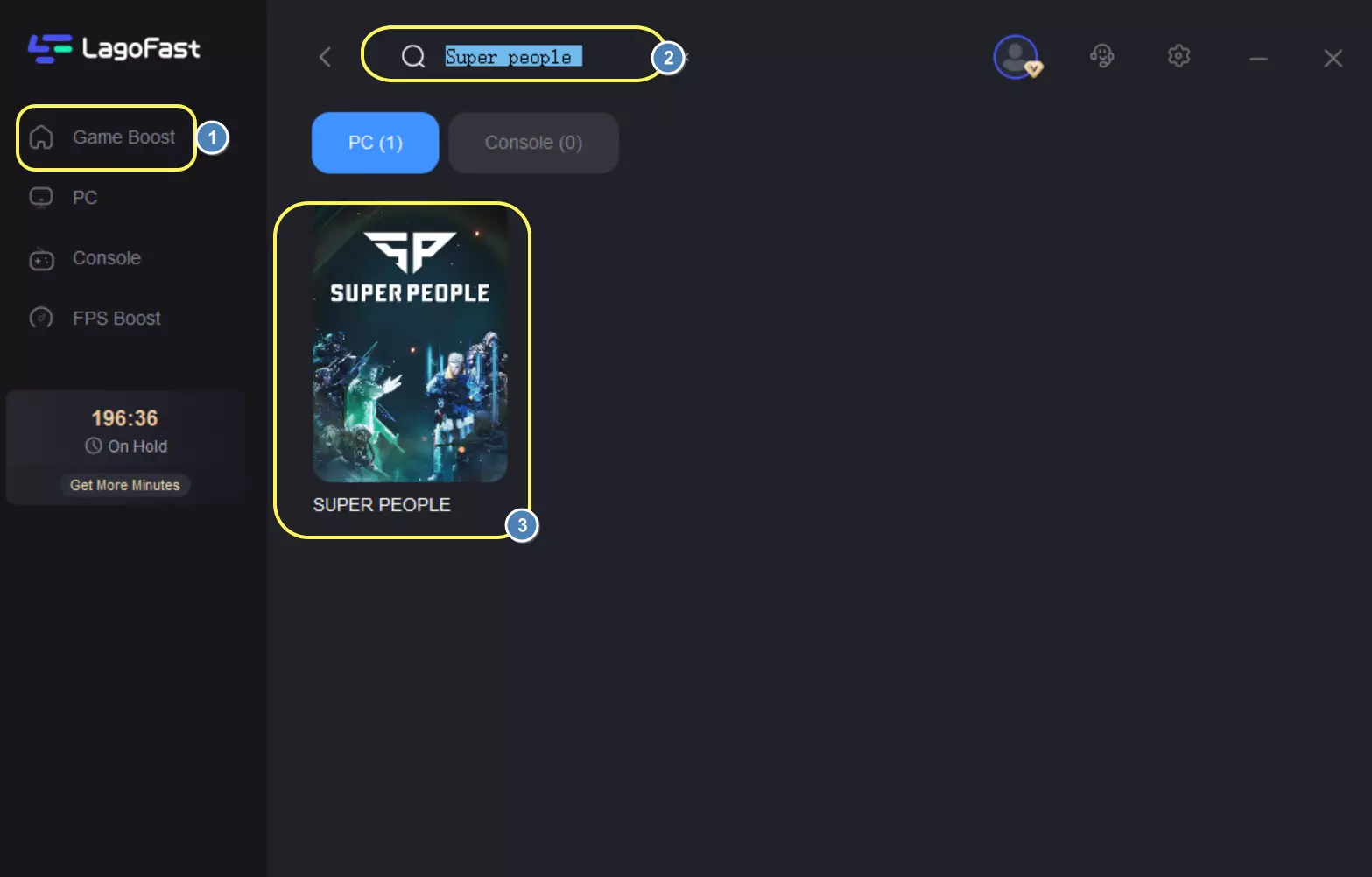 Step 3: Choose the server.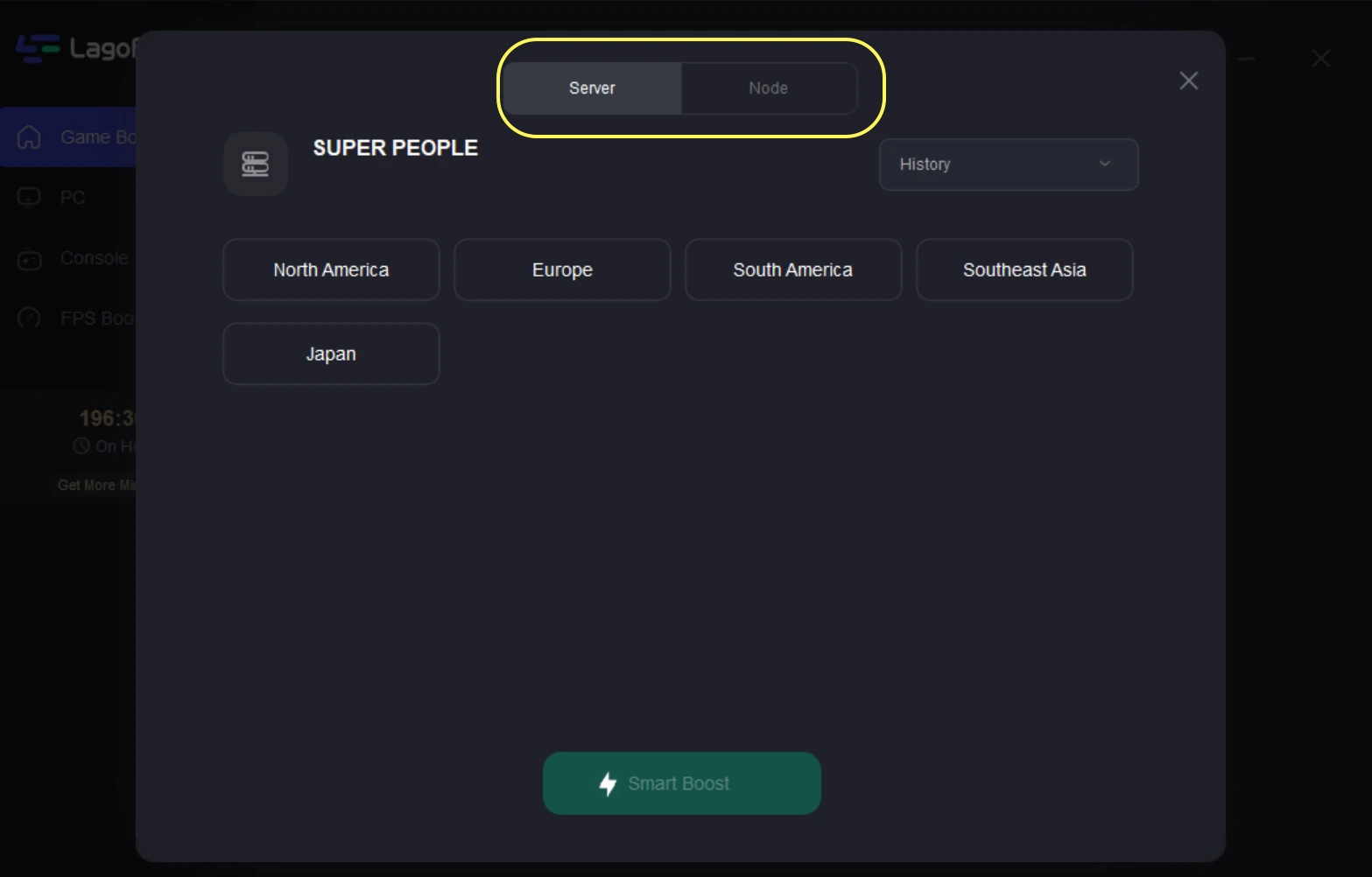 Step 4: Click on the Boost button and start boosting. Here, you can see your real-time ping & packet loss rate.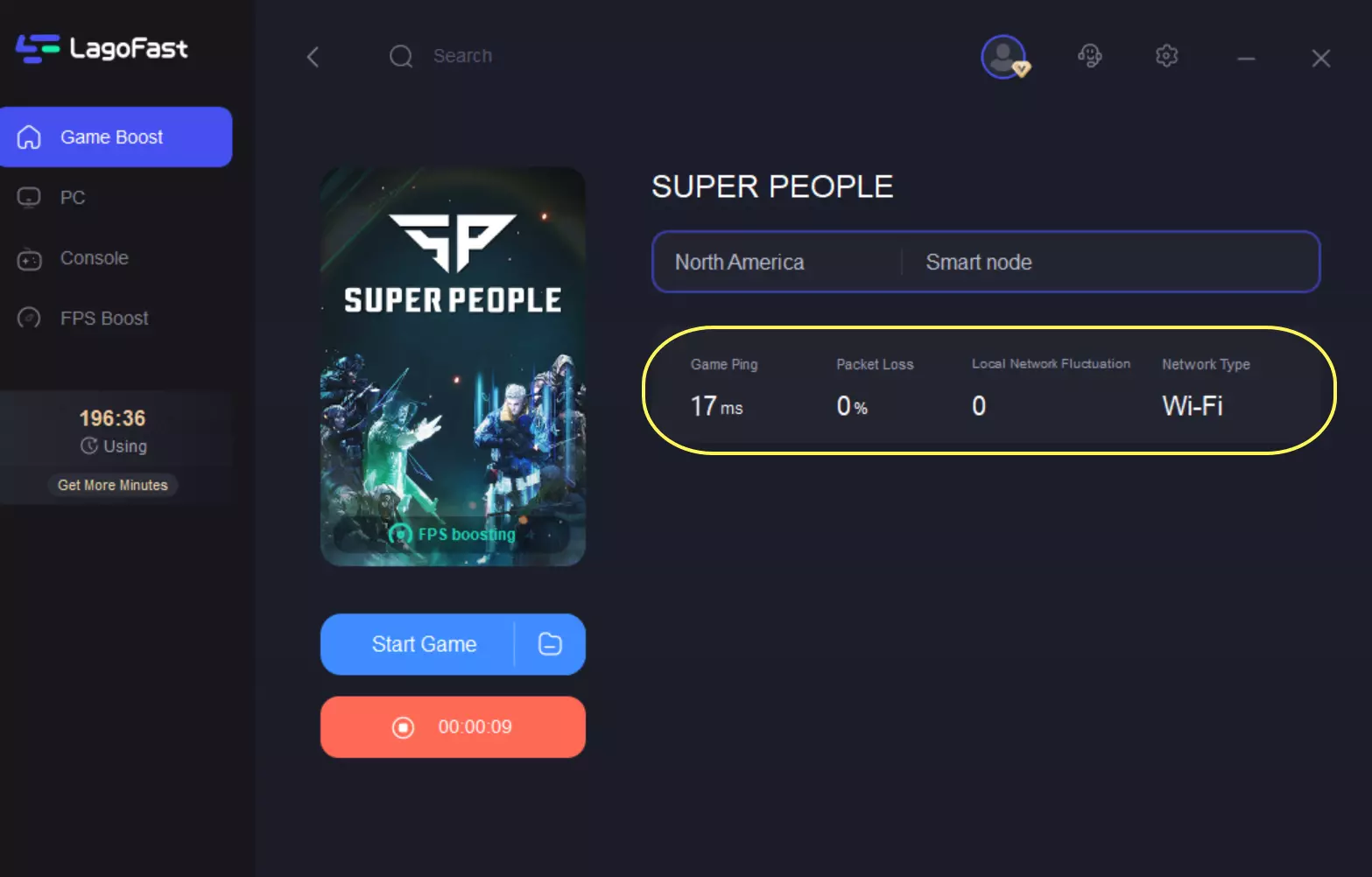 Video of How to Use LagoFast