Fans of Formula One, rejoice! At long last, the fastest motorsport in the world will have a thorough managerial simulation. F1 Manager 2022 is Frontier Developments' attempt to bring all the hardships of being a Formula One Team Principal to consoles and PC. It looks like an amazing experience, with high-fidelity visuals and a level of detail that die-hard Formula One fans have been dreaming of. If you want to know the F1 Manager 2022 release date and other first-hand news, read on!

Part 1: F1 Manager 2022 Release Date
Part 2: F1 Manager 2022 Pre-order & Price
Part 3: F1 Manager 2022 Gameplay
Part 4: F1 Manager 2022 Trailer
Part 5: Best F1 Manager 2022 Game Booster
F1 Manager 2022 Release Date
You are not dreaming, yes, we do in fact have a release date to discuss! News regarding the F1 Manager 2022 release date was vague for a long time. The good news is that's about to change, and Frontier Developments has revealed when fans can anticipate being able to play this thrilling new game.
Recently, Frontier Developments released a gameplay trailer and announced that the F1 Manager 2022 release date is August 25, 2022, for those who pre-order Early Access, and August 30, 2022, for those who do not.
F1 Manager 2022 Pre-order & Price
On what platforms can I play F1 Manager 2022?
F1 Manager 2022 will be available on Xbox 1/X/S, PlayStation 4/5, and PC via Steam and the Epic Games Store.
What are the prices of F1 Manager 2022?
The suggested retail price for F1 Manager 2022 is £44.99, $59.99, or €49.99 across all platforms. Pre-ordering the digital edition will result in an additional 10% off the suggested retail price. (Note: Players who want to use this discount on PlayStation have to get a PlayStation Plus first. )
The specific prices on different platforms are as follows:

Playstation 4/5: £47.99 (*£43.99 with a PlayStation+)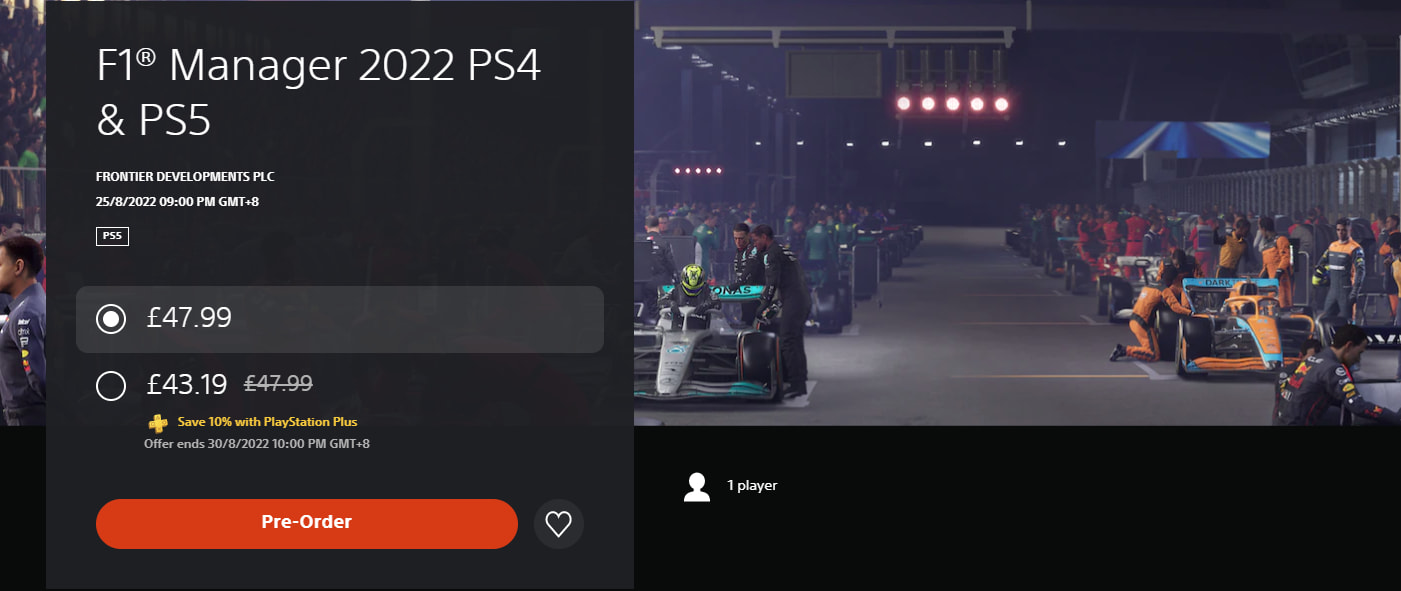 PC (Steam & Epic Games): $49.49

What else can I get from Pre-ordering?
Except for receiving a 10% discount off the suggested retail price, players who pre-order the digital version of F1 Manager 2022 will also be given early access, allowing them to start playing the game five days earlier. All platforms will offer early access starting on August 25.
F1 Manager 2022 will also be available on PlayStation 4/5 and X box 1/X/S. Pre-orders for the physical edition are currently being accepted; for availability, please check with your neighborhood retailer.
F1 Manager 2022 Gameplay
After 22 years since the last game in the series, which was released by EA Sports in 2000, F1 Manager 2022 is the first F1-licensed game to be released. Created and released by Frontier Developments, F1 Manager 2022 is the official racing management simulation game for the 2022 Formula One, Formula 2, and Formula 3 Championships.
Compared to the career mode in F1 22, F1 Manager 2022 promises to provide a more realistic perspective on running an F1 team. The game will place you in the role of an F1 team's Team Principal and give you the responsibility of leading the team to victory throughout the 2022 FIA Formula One World Championship.
Build your career
The players will have a variety of career options, such as competing for race victories right away, helping an underperforming driver move up the grid, supporting and training their contracted drivers, or even scouting and hiring drivers from the official F1, F2, and F3 line-ups. You can choose any strategy you prefer, but the key point is to reach your season targets and guarantee your team's success.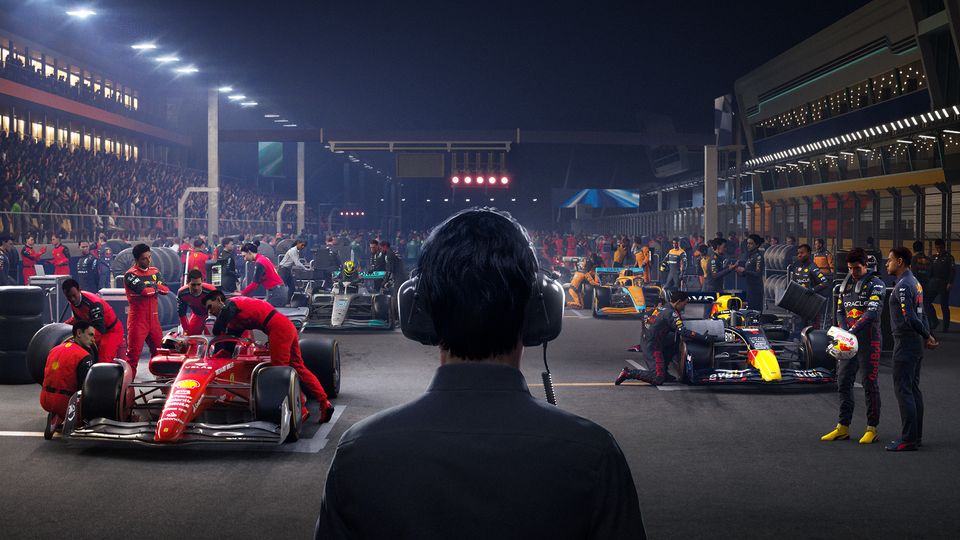 Make your team win!
The lifeblood of the racing industry is your constructor team. Between races, manage every aspect of your team from headquarters. To give yourself a competitive advantage for upcoming races, keep track of the performance of your star drivers and staff, maintain a positive cash flow, and try to scout the best-in-class players out from rival teams.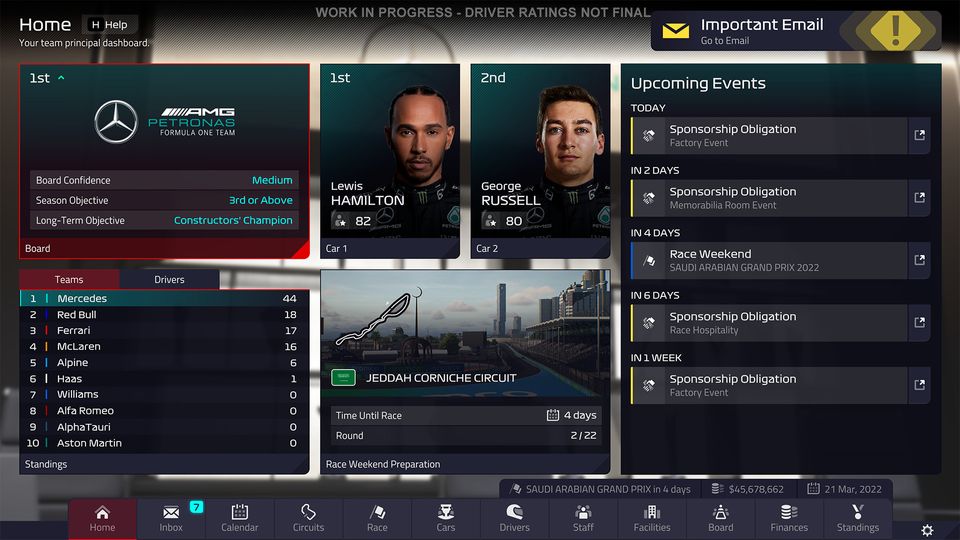 Polish your cars
With the eye-catching new car from F1 Manager 2022, you can race more closely to your rivals than ever before. To get your vehicles ready for the upcoming race, assign new components. Make a result regarding strategy to gain an advantage on upcoming circuits: will you create a system that is well-balanced, concentrate on areas that require improvement, or perform exceptionally well in certain performance domains?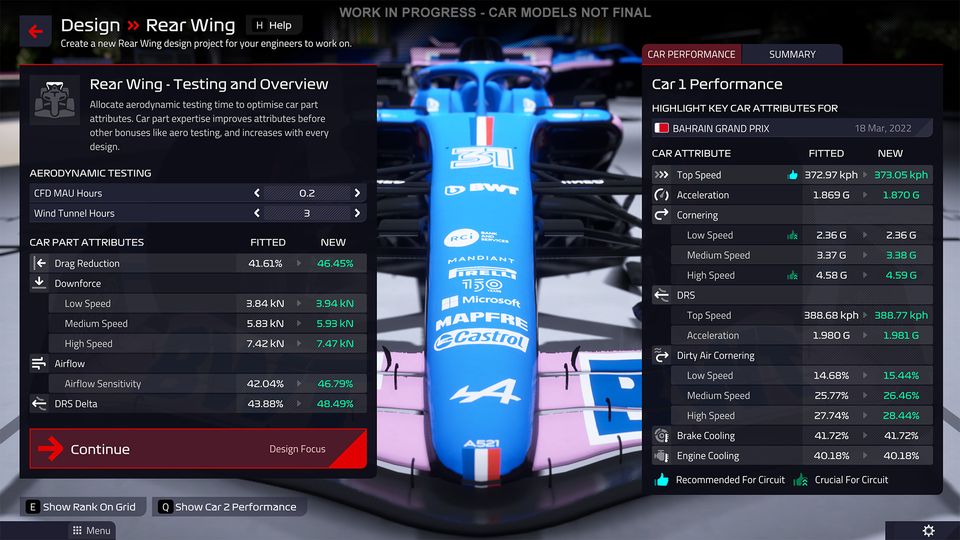 Choose the optimal strategy
You have control from the moment the lights go out until the chequered flag. Take responsibility for each choice, including pit strategy, tire selection, and driver callouts. Thoughtfully prepare your strategy, but also be ready to respond to unforeseen race circumstances like changing track conditions and the weather. Take part in a highly realistic simulation of an official F1 race that is presented with broadcast-quality accuracy.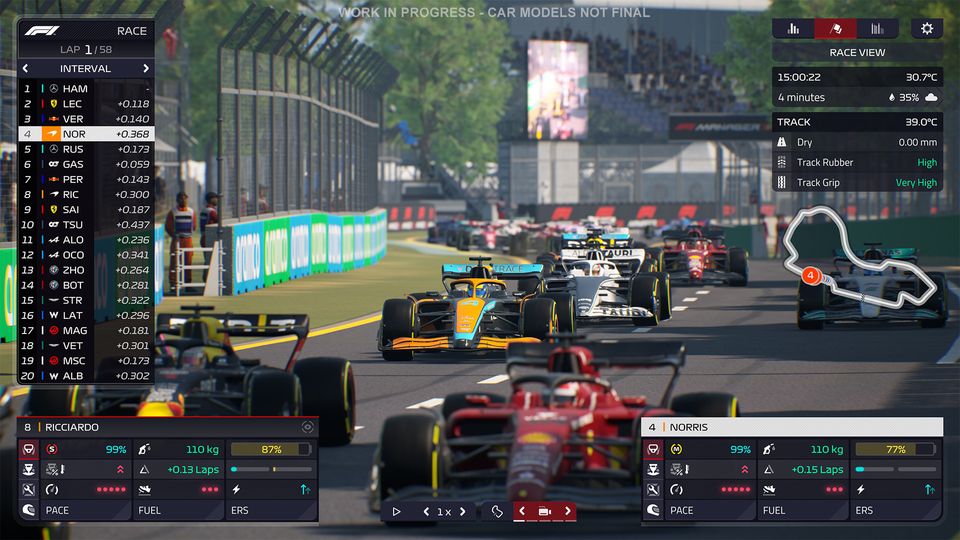 F1 Manager 2022 Trailer
For those who want to know more about F1 Manager 2022's gameplay, here's the trailer for F1 Manager 2022's overview & gameplay:
Want to know more about the facilities, sponsors, and finances in-game? Here's the related trailer:
Don't know how to develop your cars? Learn from this trailer:
Take a look at how you'll manage and organize your team before a race, including descriptions of the circuit's features, practice sessions' goals, and qualifying.
Best F1 Manager 2022 Game Booster
After informing you of the F1 Manager 2022 release date, gameplay, and features, I bet you can't wait to give it a try and boost your career in-game. But with such a high-quality image and effect, the possibility of FPS drop and stuttering is high. Therefore, you need an ultimate game booster to guarantee your smooth in-game experience. LagoFast is undoubtedly the best choice!
With more than 8 years of experience in fixing all kinds of game issues, LagoFast is well-experienced and widely praised. It specializes in boosting in-game FPS by automatically adjusting settings on your PC. If you want to give it a try, you'll get a 7-day free trial. Moreover, it supports Pay-per-Minute, so it's cost-efficient and you can stop the charging whenever you want.
To download LagoFast, click the tab below:
Click the link below to watch the video on how to use LagoFast: