In FIFA 23, players may encounter issues during loading. It looks like FIFA 23 stuck on loading screen. If FIFA 23 not loading, you can't enter the game. A number of factors contribute to this. In the following article, you can learn some causes and fixes for it. What's more, here is a FIFA23 game booster you can turn to for help - LagoFast.
Part 1: Why FIFA 23 Not Loading on PC
Part 2: How to Fix FIFA 23 Not Loading Issue
Part 3: More Solutions to Avoid FIFA 23 Not Loading Issue
Why FIFA 23 Not Loading on PC
As a world-famous sports game, the FIFA series has always been the focus of attention in the football game industry every year and is almost a must-buy. In particular, as the latest title of the FIF series, FIFA 23, is a milestone for both players and EA. FIFA 23 made its official release on Sept. 27. The latest addition to the sports franchise introduced new gameplay features and roster changes.
However, with more and more fans influx into the game, the server will become overloaded, which sometimes causes FIFA 23 not loading on pc. There is a limit to how much a server can carry. If a lot of players are crowding in at the same time, it is very likely that the server will be overloaded. Limited resources are divided, and you'll find your game loads slower than usual. Let me use a more general example. When you have a router in your home that has many devices connecting to it at once, like your computer, your phone, and your iPad, the speed of each of your devices will slow down. On the other side, if your FIFA 23 not launching on pc, it is possible that your hardware has something wrong. Your computer may not have the minimum configuration requirements for gaming. You need to make sure that your graphics drivers are installed to their latest version. For that, you can head over to the official websites of AMD and Nvidia to download the latest drivers. Once you have installed the updated drivers, launch FIFA 23 to check if the issues persist.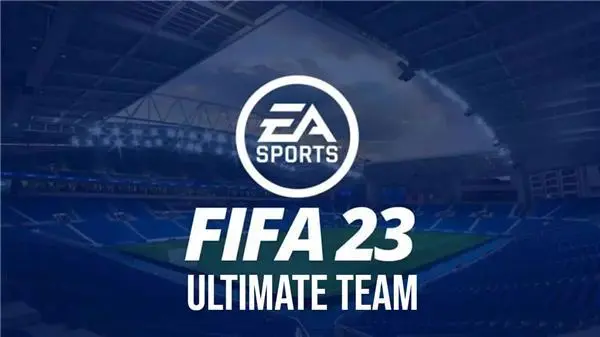 How to Fix FIFA 23 Not Loading Issue
After learning the potential errors in FIFA 23, you will not worry about FIFA 23 not loading anymore. Once you meet the issues again, you can check the problems one by one to clear the loading or connection error. But it is complicated to some extent. Here is a more convenient choice - LagoFast
As an experienced game VPN, LagoFast has been developed for more than 8 years. With the self-development protocol of data transmission, it offers a stable network connection. LagoFast boosts the network speed and resolves FIFA 23 connection errors. It is optimized specifically for fifa23, which not only greatly reduces latency, but also effectively solves various network problems. After clicking the boost button, you can avoid most possible issues like FIFA 23 crashing. In addition, the product provides full platform acceleration for fifa23 and is still available for the rest of the FIFA series. Even if you're on a budget, it's still a good choice. Pay-per-Minute plan and the lowest monthly price is user-friendly.
The features of LagoFast are as follows:
Has a Pay-Per-Minute plan, friendly to your wallet

Cover lots of famous games

Solve multiple network problems simultaneously, like

FIFA 23 fps drop

or crashing

Simple to use, with simply one click boost

Specialized in optimizing the user's network

Stable game links, timely understanding of the network status
Follow the following steps if you want to use LagoFast when FIFA 23 not loading on pc
Step 1: Download LagoFast
Step 2: Type 'FIFA 23' in the Search box and choose FIFA 23 button.
Step 3: Choose a recommended server for you. Please Make sure the server is it same as your game server.
Step 4: Then you can see ping rate and status of packet loss if you click FIFA 23.
More Solutions to Avoid FIFA 23 Not Loading Issue
Reinstall Anti-Cheat Program:
FIFA 23 unable to load on pc or similar problems, may also be caused by the anti-cheating problem, players can directly uninstall the anti-cheating program to reinstall. Click on a computer disk C/Profram Files/EA/AC, double click on the start eAAntiCheat. The installer. Exe this application, found in the top FIFA23 after the game, click uninstall against cheating. After the uninstallation is complete, restart the computer for reinstallation. After the installation is complete, run FIFA 23 as the administrator to start the game and play it.
Update the Graphics Driver:
If FIFA 23 stuck on loading screen, please check whether the graphics card driver needs to be updated and whether the graphics card driver version is the latest. Sometimes cannot load FIFA 23 on pc, click to start after the game does not respond may also be because of the graphics card driver problems, need to update the graphics card driver, take NVIDIA graphics card driver for example: Find the driver in NVIDIA official website to download, and then manually select the graphics card product model, series, operating system, language, download after completion, you can update the graphics card driver.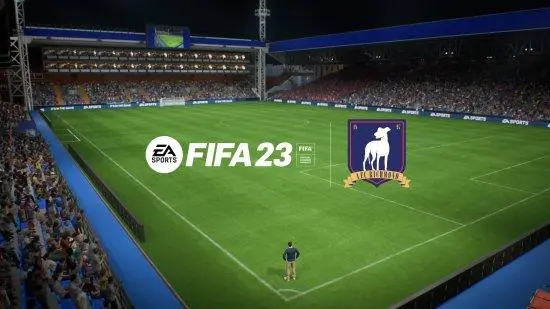 Verify the Integrity of the Game Files
It may be that the game file is missing or damaged so that it cannot be entered. The player can verify the game file and repair it. Open steam, go to the library and find the game, right click, find the properties on the page that appears, and click. Once inside, locate the local file and click. Find the integrity of the verification game file on the page, and click to verify.
To fix FIFA 23 not loading on PC issue, you can try LagoFast for fast repair. You can get well-prepared to avoid FIFA 23 not loading on PC and enjoy the best gameplay.