FIFA 23 is a football sports game produced and published by Electronic Arts and is the latest in the FIFA series. During the World Cup, some new game modes were officially released. Supported modes include FIFA World Cup mode, Tournament mode, and FIFA 23 Ultimate Team mode. The new season featured players from all around the world. However, many users suffer from issues like fifa 23 not launching after anti-cheat. At this time, we should recommend a solution when fifa 23 not launching on pc—LagoFast. As a perfect FIFA23 game booster, it is a good choice absolutely. In this article, I will tell you why it is worth choosing and how it works.
Part 1: Best Fix for FIFA 23 Not Launching issues
Part 2: Other Fix When FIFA 23 Crashing on Startup
Best Fix for FIFA 23 Not Launching issues
With HyperMotion2 technology that brings even more gameplay realism, men's and women's FIFA World Cup competitions during the season, women's club teams, and cross-play features, FIFA 23 brings The World's Game to the pitch. However, fifa 23 not opening issues trouble lots of players. To make sure we can enjoy new seasons and refresh the model quickly, there are different fixes available that you can try to resolve this annoying error. LagoFast is a convenient choice.
It works on reducing fifa 23 crashing on startup, as well as FPS Dropping in fifa23 and so on. As an experienced game booster, LagoFast has a history of more than 8 years. By connecting the stabler and nearer servers, LagoFast boosts the network speed and decrees fifa 23 connection errors. It helps to build a stable connection. After clicking the boost button, you can avoid most possible fifa 23 lag spikes. Even if fifa 23 game crashing or stuttering at start, LagoFast check and settle those potential inside bugs timely. Players who are not rich especially students in university can afford LagoFast. Pay-per-Minute plan and the lowest monthly price is user-friendly.
The features of LagoFast are as follows:
Fast servers with global coverage.

Has a Pay-Per-Minute plan, an economic plan

Support most popular games

Increase FPS while decreasing ping value simultaneously

Simple to use, with simply one click boost

Specialized in optimizing the user's network
Follow the following steps if you want to use LagoFast when fifa 23 not launching.
Step 1: Download LagoFast
Step 2: Type 'FIFA 23' in the Search box and choose FIFA 23 button.
Step 3: Choose a recommended server for you. Please Make sure the server is it same as your game server.
Step 4: You can see the ping rate and status of packet loss if you click FIFA 23.
Other Fixes When FIFA 23 Crashing on Startup
Improve computer configuration: First on the hardware side, players need to make sure their computer hardware meets the minimum requirements of the game. In order to improve the game experience, the official also provides the recommended best game requirements.
Minimum Requirements:
CPU: Intel Core i5 6600k or similar
GPU: Nvidia GeForce GTX 1050 Ti or similar
RAM: 8 GB
DISK SPACE: 100 GB
VRAM: 4096 MB
P-SHADER: 5.1
V-SHADER: 5.1
Recommended Requirements:
CPU: Intel Core i7 6700 or similar
GPU: NVIDIA GeForce GTX 1660 or similar
RAM: 12 GB
P-SHADER: 5.1
V-SHADER: 5.1
DISK SPACE: 100 GB
VRAM: 6144 MB
Make sure the game file is complete
By searching the player community, we found that if a player accidentally deleted a seemingly insignificant game file. Or accidental damage or loss of game files when installing other programs. Games will appear to fifa 23 not launching after anti cheat a large extent. At the same time, we have seen in many cases that FIFA 23 does not launch errors occur due to corrupt game files. Therefore, you must verify the game file.
Adjust the battery power
When you change your computer's power plan, you can sometimes get the best performance. However, the performance option in power mode has also been reported to resolve the FIFA 23 PC not launching issue. Especially if you're using a laptop, the lack of electricity is likely to cause fifa 23 not launching on pc.
Reinstall Anti-Cheat Program
While fifa 23 not launching after anti cheat, there may be something wrong with the game program installation. Please follow the steps:
(1) Head over to the file directory of the Anti-cheat program. Its default file directory will be: Local Disk:\Program Files\EA\AC
(2) launch the Anti-cheat program and select the Uninstall option.
(3) run the Steam or Origin launcher to launch FIFA 23.
(4) As you launch FIFA 23, the Anti-cheat program will be reinstalled.
(5) Once you are all set, restart your PC and launch the game again.
(6) Make sure to choose the Run as an Administrator option as you launch Steam or Origin.
FIFA 23 Game FAQ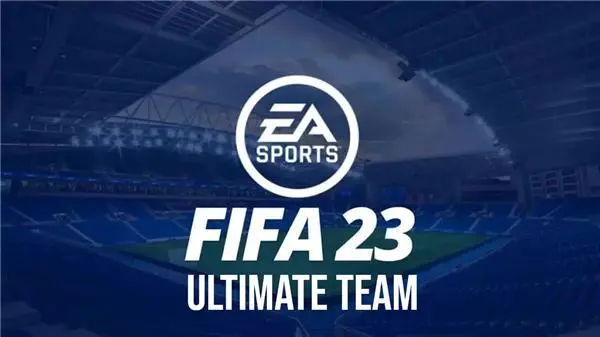 Connecting trouble
This is another step exclusively for PC players. While having many applications running might slow your computer down a bit, certain applications can even lead to more serious issues, such as limited connectivity and game crashes.
The connection controller of the Win11 system on PC does not respond when entering the game
This phenomenon and system compatibility, software, and hardware compatibility (and hardware drivers) there is a certain impact, but the system back Win10 system, can be solved.
Anti-cheat application error message
The solution has been described before, if trial and error do not solve the problem, the only option is to reinstall the system, run Origin as an administrator and open the game (turn off the accelerator).
EA mistook the accelerator for third-party application software, resulting in a wrong judgment and failed to successfully load.
Also, pay attention to the game runtime on the PC platform (compatibility and stability of the runtime environment package). Other kinds of problems are still being collected and sorted out.