Activision released Call of Duty: Modern Warfare 2 in 2009. It is the sixth installment in the Call of Duty franchise and the direct sequel to Call of Duty 4: Modern Warfare. This game's campaign follows Task Force 141, a multi-national special forces unit led by Captain Soap MacTavish, as they hunt Vladimir Makarov, the leader of the Russian Ultranationalist party, and U.S. Army Rangers from the 1st Battalion/75th Ranger Regiment who are defending Washington, D.C. from a Russian invasion. However, in this co-op game, many game players encounter network connection problems. To fix this issue, how about try using a VPN, which could give you a virtual private network? But there are so many VPNs nowadays, how do choose a better one to use in Modern Warfare 2? In this article, I will introduce the best Game VPN in 2023, which gives you solutions to Modern Warfare 2 Lag, FPS drop, and easy lobby in CoD Games. Let's take a look!
Part 1: What Is Modern Warfare 2 VPN?
Part 2: How to Reduce Lag and Ping in Modern Warfare 2?
Part 3: How to Boost FPS in Modern Warfare 2?
Part 4: How to Get Easy Lobby in Modern Warfare 2
What Is Modern Warfare 2 VPN?
A virtual private network (VPN) extends a private network across a public network and enables users to send and receive data across shared or public networks as if their computing devices were directly connected to the private network. It is created by establishing a virtual point-to-point connection through the use of dedicated circuits or with tunneling protocols over existing networks. When you are playing Modern Warfare 2, maybe you will experience lag problems with fast WIFI or wired route connection. That is because you could also be subject to network throttling from your ISP. And after using the VPN for Modern Warfare 2 gaming, you can hide your traffic from your ISP, preventing it from targeting you as a high-bandwidth user who plays a lot of games. What's more, if Modern Warfare 2 is banned in some countries, by using the VPN, you can play this game. In addition, using a VPN for Modern Warfare could help you to be able to find better prices on games by changing your location.
How to Reduce Lag and Ping in Modern Warfare 2?
As a professional Modern Warfare 2 game booster, VPN service is well-established. LagoFast allocates the best routes for players through its game data transmission protocol, accurately identifies game traffic, and allows live streaming and listening to music while playing games. The servers are located all over the world, so we can access the accelerated servers nearby no matter where we are. And compared to the common game VPN for Modern Warfare 2, LagoFast has its features: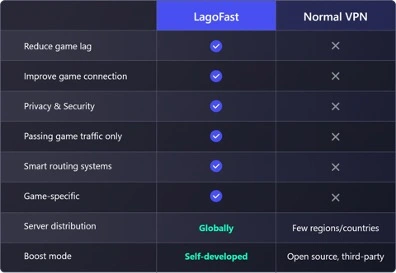 In brief, the features of the best Modern Warfare 2 VPN are as follows:
Easy to use while playing the game
Has worldwide nodes and exclusive routes which can ensure a good connection

B

oth plan per minute and plan for membership
Both ping reduction and FPS boost service for Modern Warfare 2
If you want to try using this Modern Warfare 2 best VPN product, follow these steps:
Step 1: Click the Free Trial button to download the LagoFast client and experience the Modern Warfare 2 VPN service.
Step 2: Before running Modern Warfare 2, you just need to find the game you want to play in LagoFast and click the "Boost" button.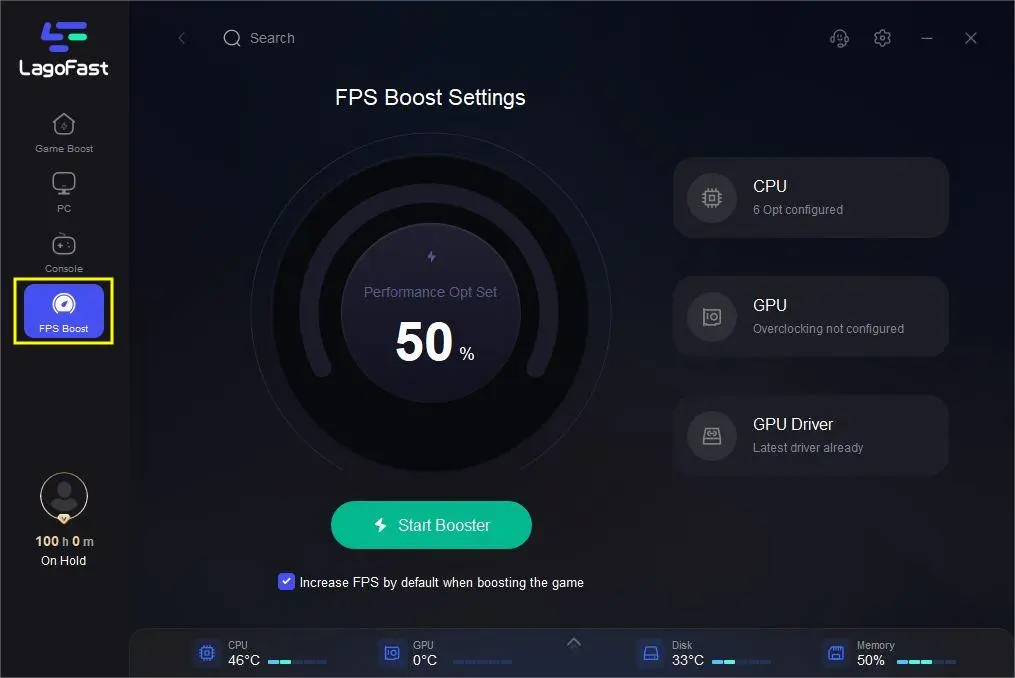 Step 3: While you are playing the game, you see the accurate ping test result. And in addition, LagoFast could also provide you with many other tests, like packet loss and local network fluctuation. For example, when you are playing the game Fortnite, the result is as follows:
How to Boost FPS in Modern Warfare 2?
Step 1: Download LagoFast and get a free trial. (No need credit card)
Step 2: Click on "FPS Boost" on the left side.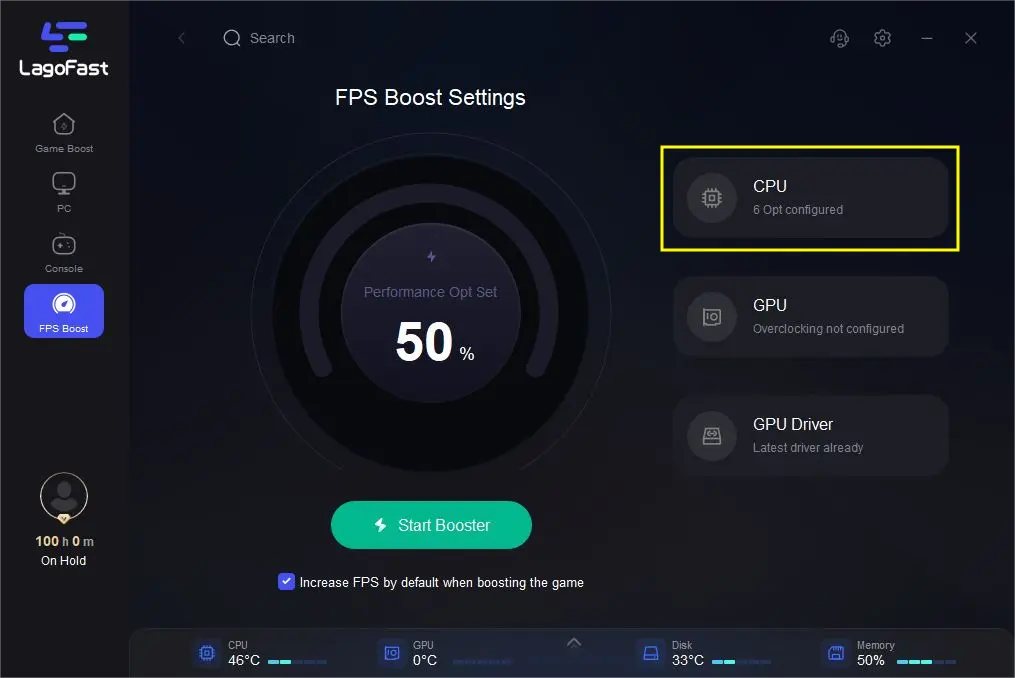 Step 3: Click "CPU Optimization" on the FPS Boost page and choose the settings that you want to open.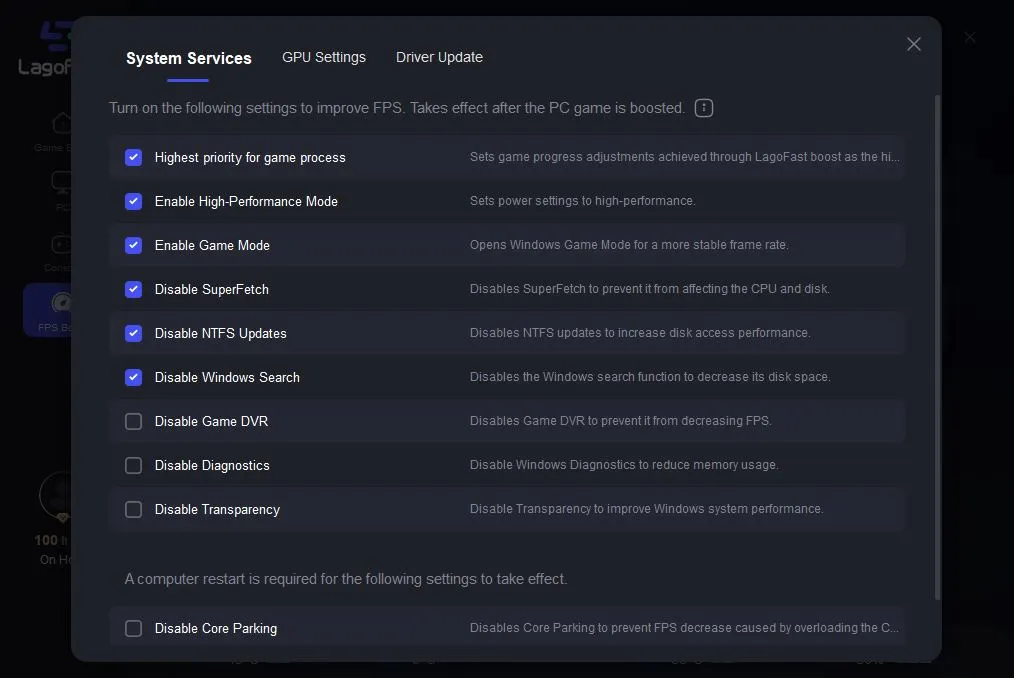 Step 4: Click "GPU Settings" on the FPS Boost page.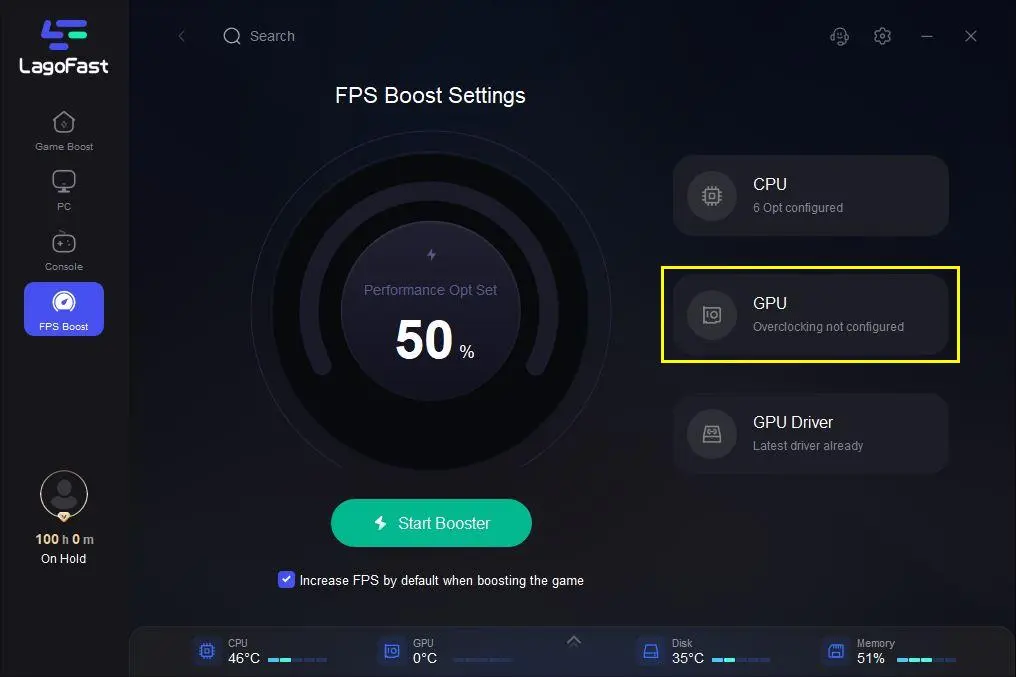 Step 5: Slide to choose your overclocking level in the first bar and tick "Enable GPU Boost" in the second bar.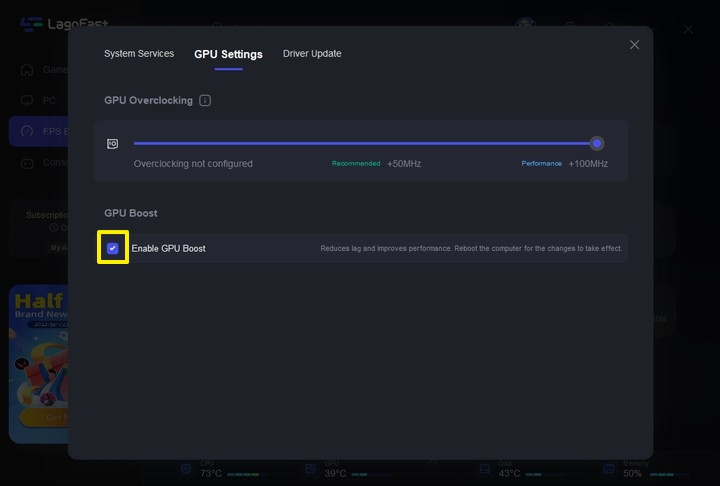 Step 6: Click "GPU Driver" on the FPS Boost page to check your GUP Driver updating version.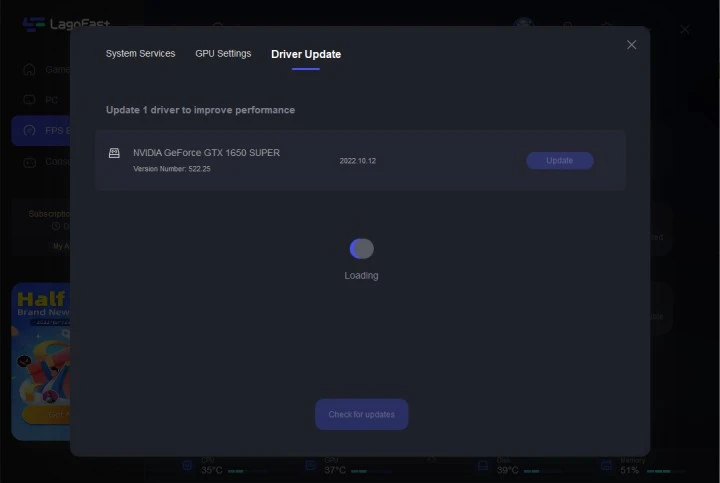 At last, you need to return to the FPS Boost page, and clicking "Start Booster" is OK.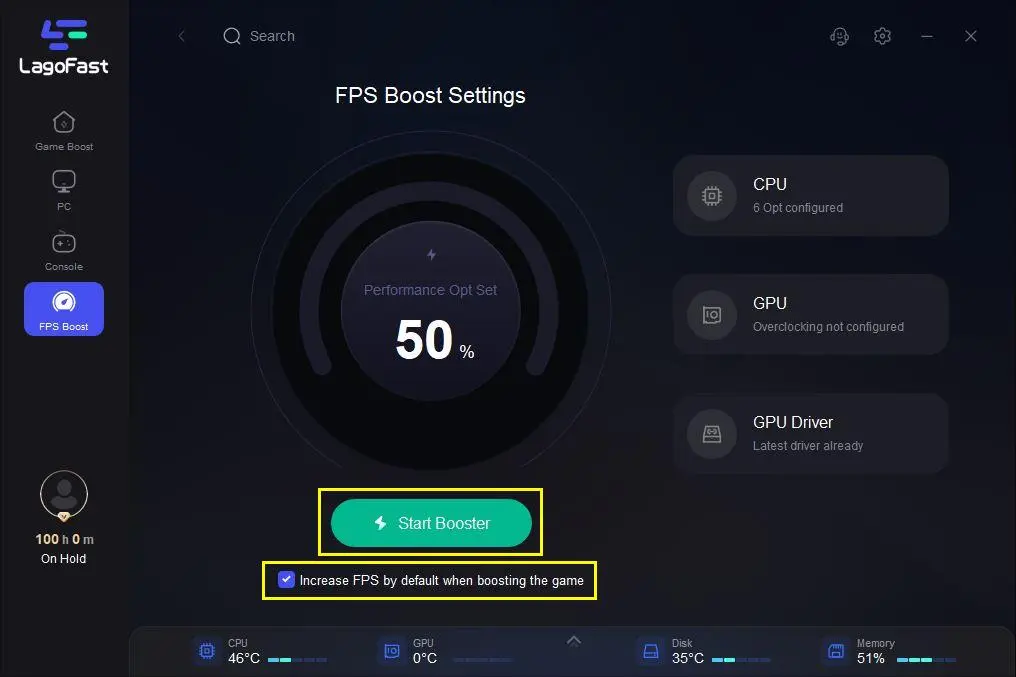 How to Get Easy Lobby in Modern Warfare 2?
Step 1: Download LagoFast and register, remember to get free trial time.
Step 2: Type " easy lobby " in the Search box and click it.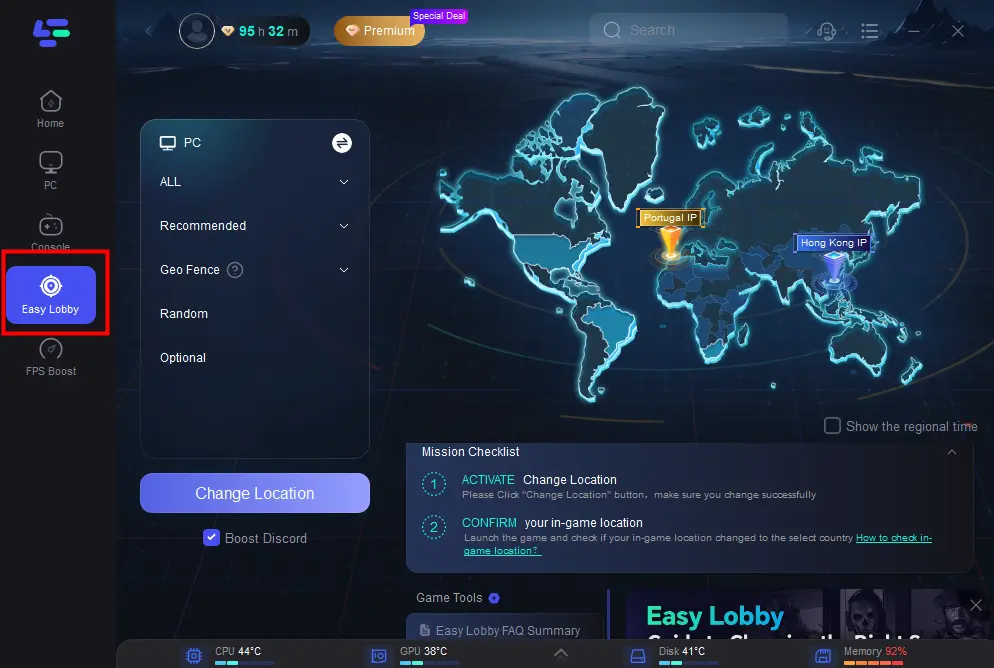 Then, you can adjust the server you wanted and choose the best nodes with lower ping.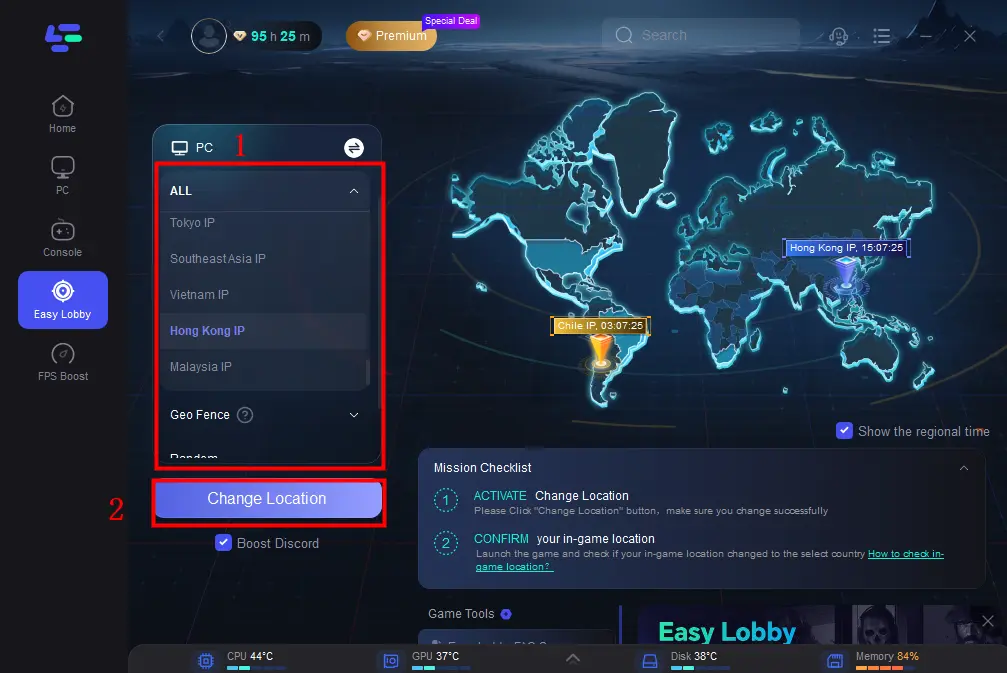 Step 3: Click on the Boost button to begin boosting.
On this page, you can have a direct view of your real-time ping rate and packet loss rate which are related to FPS performance.