Modern Warfare 2, or Call of Duty: Modern Warfare 2, is a first-person shooter online game, and its main content is about gunfights between groups. The character is a soldier who can execute several actions in relation to gunplay. The game has three different game modes: Campaign, Spec Ops, and Multiplayer, and you can enjoy yourself in each mode. Now, Modern Warfare 2 has attracted millions of users around the world for its wonderful game engine and well-designed stories and settings. However, some negative voices also come, in which ping spike is a major one. If you have troubles related to Modern Warfare 2 high ping and want to low ping, read on to find the five best ways to reduce high ping including a useful Modern Warfare 2 game booster LagoFast.
Part 1: How to Reduce Ping in Modern Warfare 2?
Part 2: What is Ping in Modern Warfare 2?
Part 3: High Ping vs. Low Ping
Part 4: Why Ping Spikes in Modern Warfare 2?
How to
R
educe
P
ing
in
M
odern
W
arfare 2?
LagoFast
: 4 Steps to Fix your MW 2 High Ping
To reduce ping in Modern Warfare 2, the first choice for me must be LagoFast, a convenient and efficient method. LagoFast, a professional game booster, is a powerful and versatile product, as it can help users solve many common issues supporting more than 1000 games, such as high ping, low fps, and serious lag. LagoFast, a reliable game booster, is tested thousands of times and has accumulated a large number of fixed subscribers for its high level. LagoFast, a credible game booster, is a product based on a solid technological foundation, as a self-created game data transfer protocol is developed. Above all, LagoFast has been dedicated to providing users with a wonderful gaming experience for 8 years. Only at a small cost, you can get it right now!
The features of LagoFast are as follows:
Reduce mw2 lag, ping and improve FPS

Support more than 1000 online games

8+ years of experience in game boosting filed
Well-developed game data transmission protocol

Easy to use and cost-effective

Support easy lobby in CoD games
Here's how to use it:
Step 1: Download LagoFast.
Step 2: Type " CoD: Modern Warfare 2 " in the Search box and choose it among the results.
Step 3: Choose a server by yourself.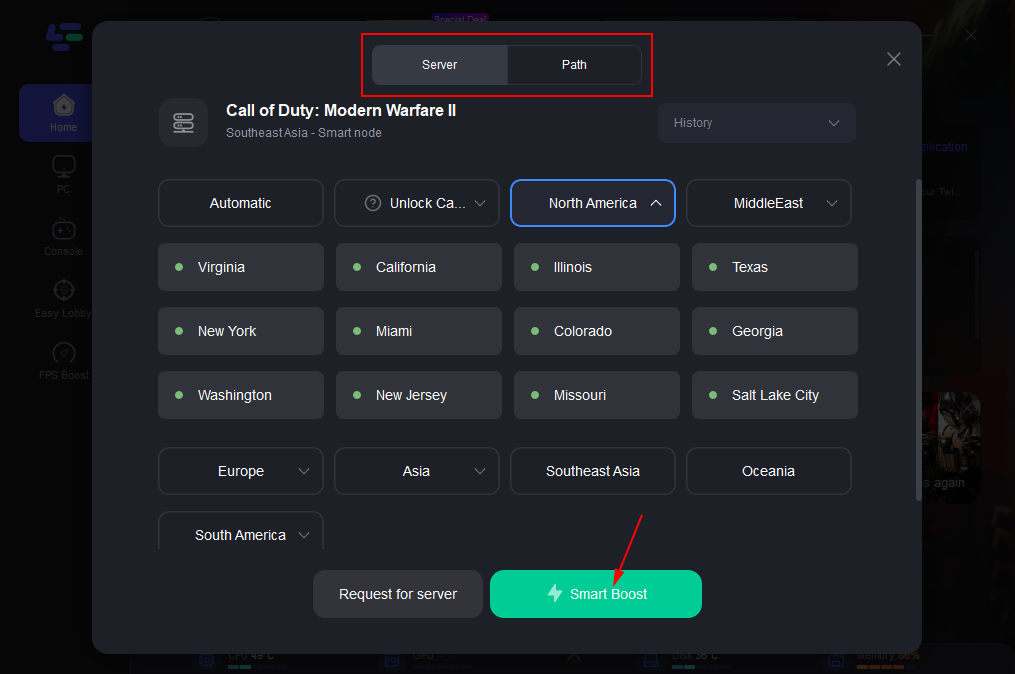 Step 4: Click the Boost button to start boosting.
This page displays your real-time ping rate and packet loss rate, you will be able to determine whether it is appropriate to play the game.
Get Easy Lobby in Cod Games Using LagoFast
Step 1: Download LagoFast and register, remember to get a free trial time
Step 2: Type " easy lobby " in the Search box and click it.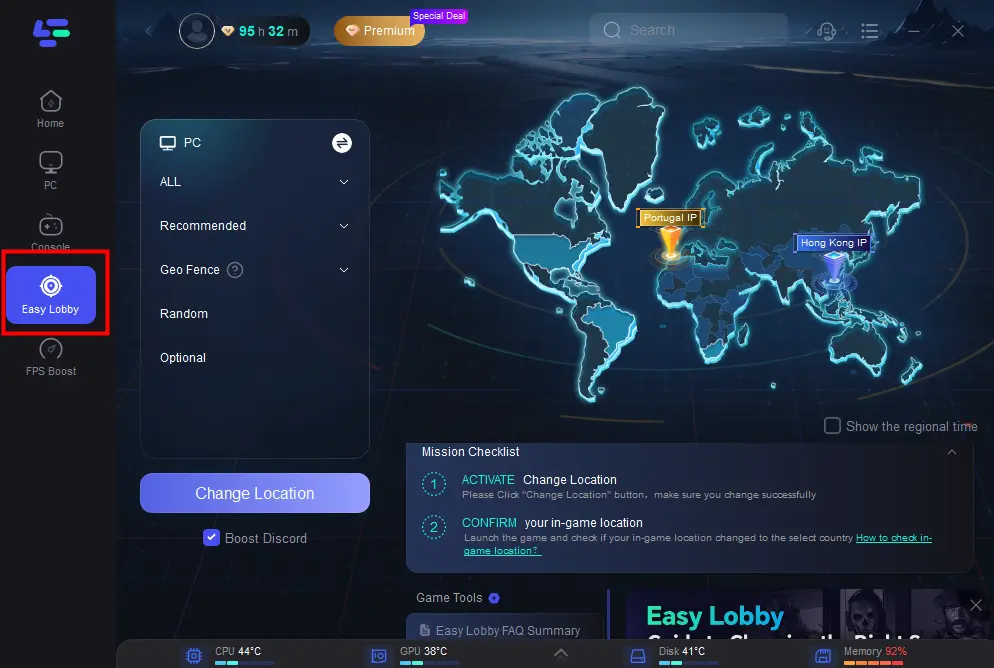 Then, you can adjust the server you wanted and choose the best nodes with lower ping.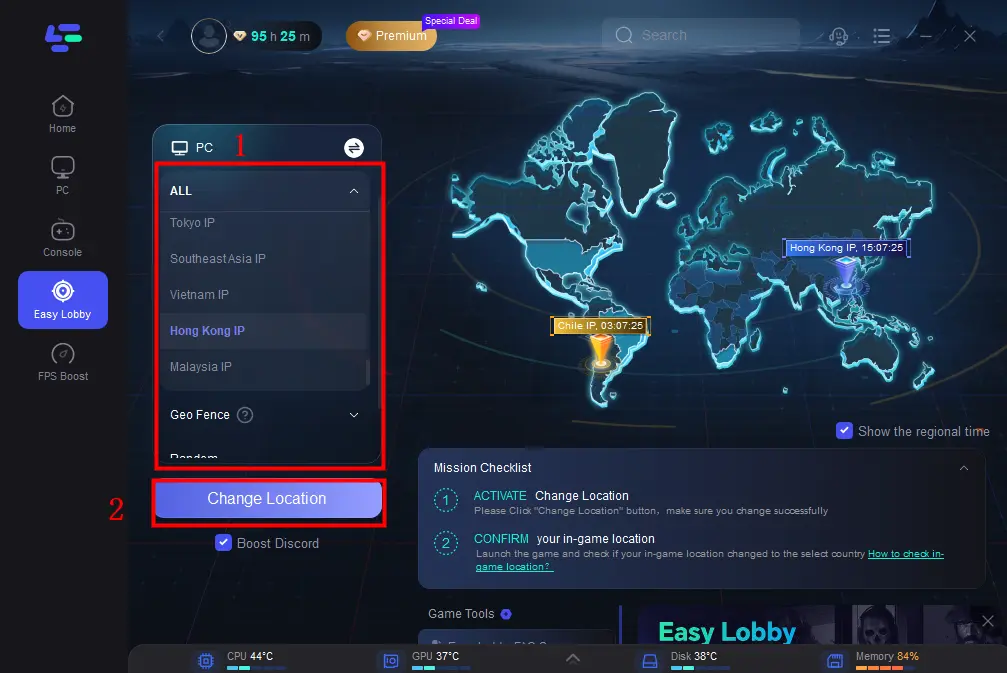 Step 3: Click on the Boost button to begin boosting.
On this page, you can have a direct view of your real-time ping rate and packet loss rate which are related to FPS performance.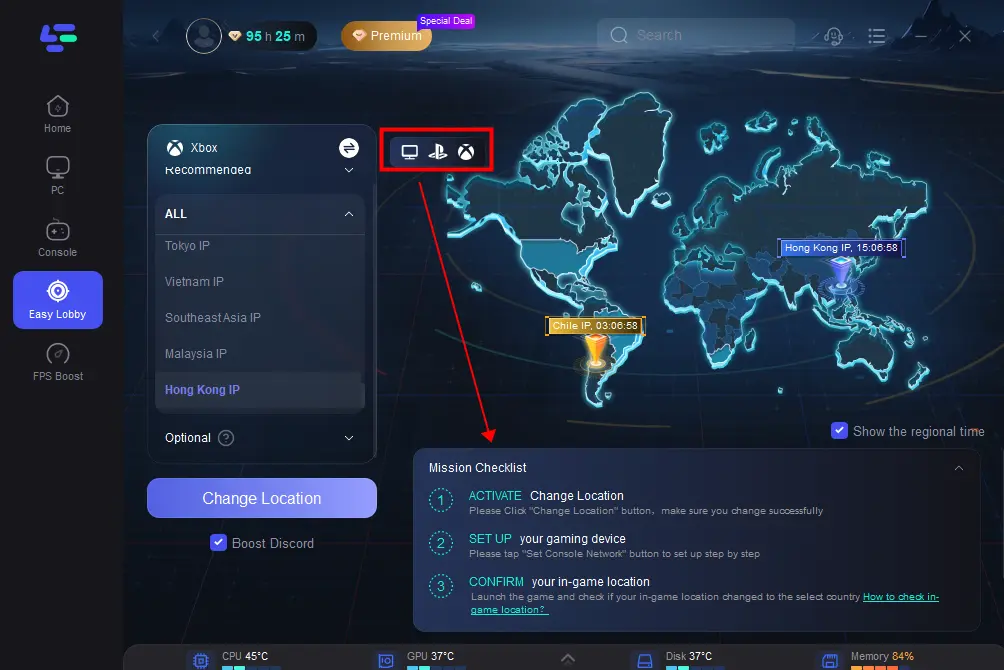 More solutions to lower ping in M

odern

W

arfare 2

Apart from LagoFast, we can also implement the following three measures to fix ping spikes in Modern Warfare 2.
Change your DNS servers. DNS stands for Domain Name System, which is a naming database. In this database, you can find internet domain names and Internet Protocol (IP) addresses

that

are converted from the domain names. Generally, the DNS server that we use is provided by our ISP, which may not be as reliable as we thought, so you can change your DNS server with a faster and safer connection. Besides, the rule to choos

ing

such a server is

to

see the distance between you and the server: the closer, the better.
Close unnecessary programs. Actually, when you are playing MW 2, bandwidth

-

hogging software

is

operating or running in the background, such as OneDrive, Skype, and Windows Update. It really prevents you from smooth gaming and causes high ping. So, you'd better close or disable these programs before enjoying a game.
The next are steps to clean up the bandwidth-hogging programs:
Open Task Manager.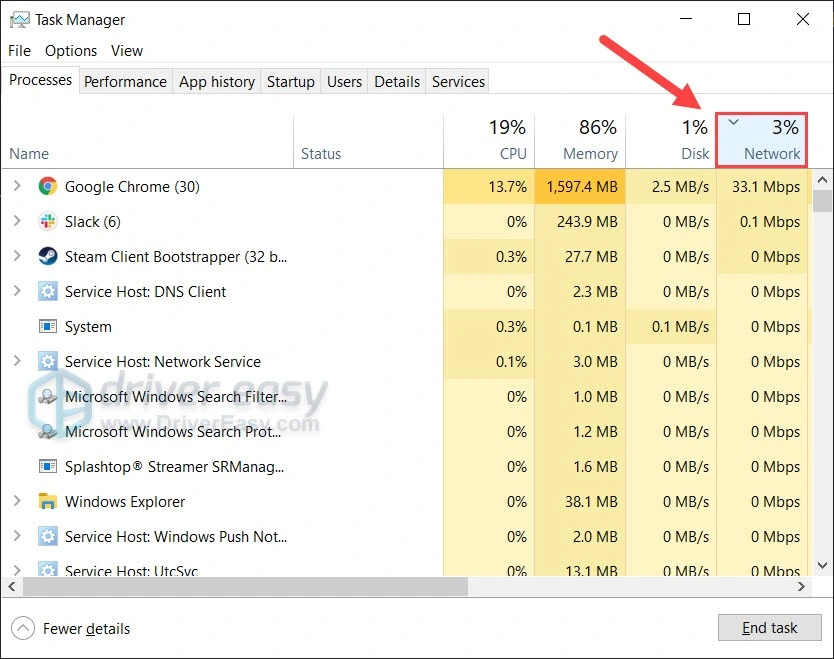 2. Click the Network tab to sort tasks based on traffic consumption.
3. Select processes that you want to close and click End task.
Reboot your network. Sometimes, the easiest and quickest solution helps a lot to reduce ping, and the first one should be

a

network restart. You can reboot your network equipment such as modem and router, and give them a break. This is useful especially when they are overloaded or overheated.
Here is how to do this:
1. Unplug your modem and router.
2. Wait several minutes and plug them back in.
3. Check their indicator lights
What is
P
ing in
M
odern
W
arfare 2?
According to Wikipedia, Ping is a computer network administration software utility used to test the reachability of a host on an Internet Protocol (IP) network. In other words, ping is a tool to test how well the signals reach from a computer to its server and return back. In games, ping refers to the time difference between a player's input and the server's response. Ping is close to a kind of delay and a lower ping is often regarded as better than a higher one because this means a greater gameplay experience. For Modern Warfare 2 players, ping is important to decide whether you will win or lose the game, and it is necessary to control your ping at an appropriate range.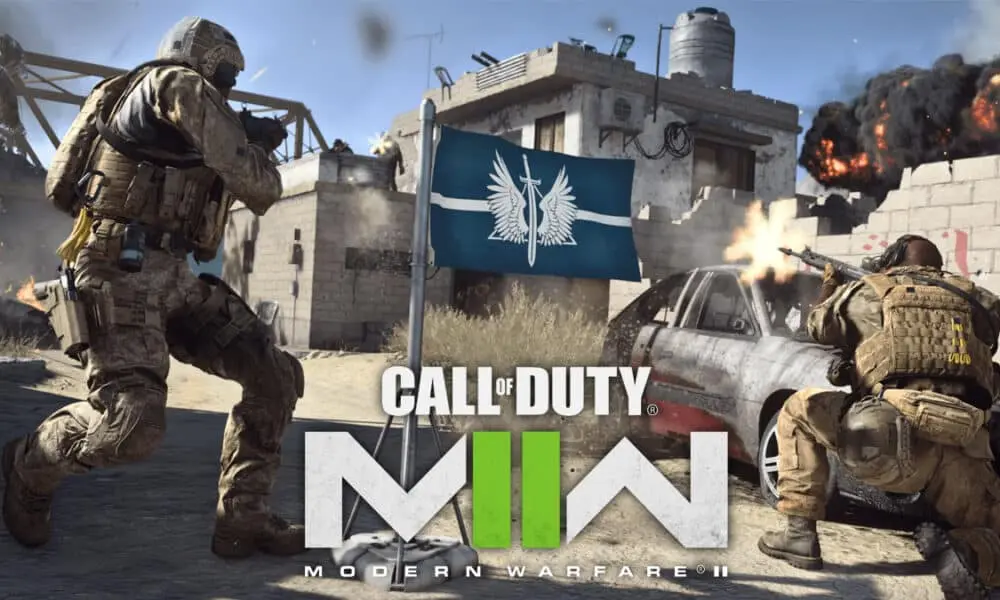 High Ping vs. Low Ping
Ping is measured in milliseconds or ms. Generally speaking, a ping is evaluated by ranges rather than numbers. There are two critical numbers to see whether you have a good ping or not and they are 50ms and 100ms. A ping of 20ms or less is considered pretty good, between 20 and 50ms is good, and from 50ms to 100ms is not bad or acceptable. If a ping is over 100ms to 250ms, it brings its users a bad experience, and if the number is above 200ms, the users may be driven crazy. Therefore, the lower your ping is, the smoother your game is.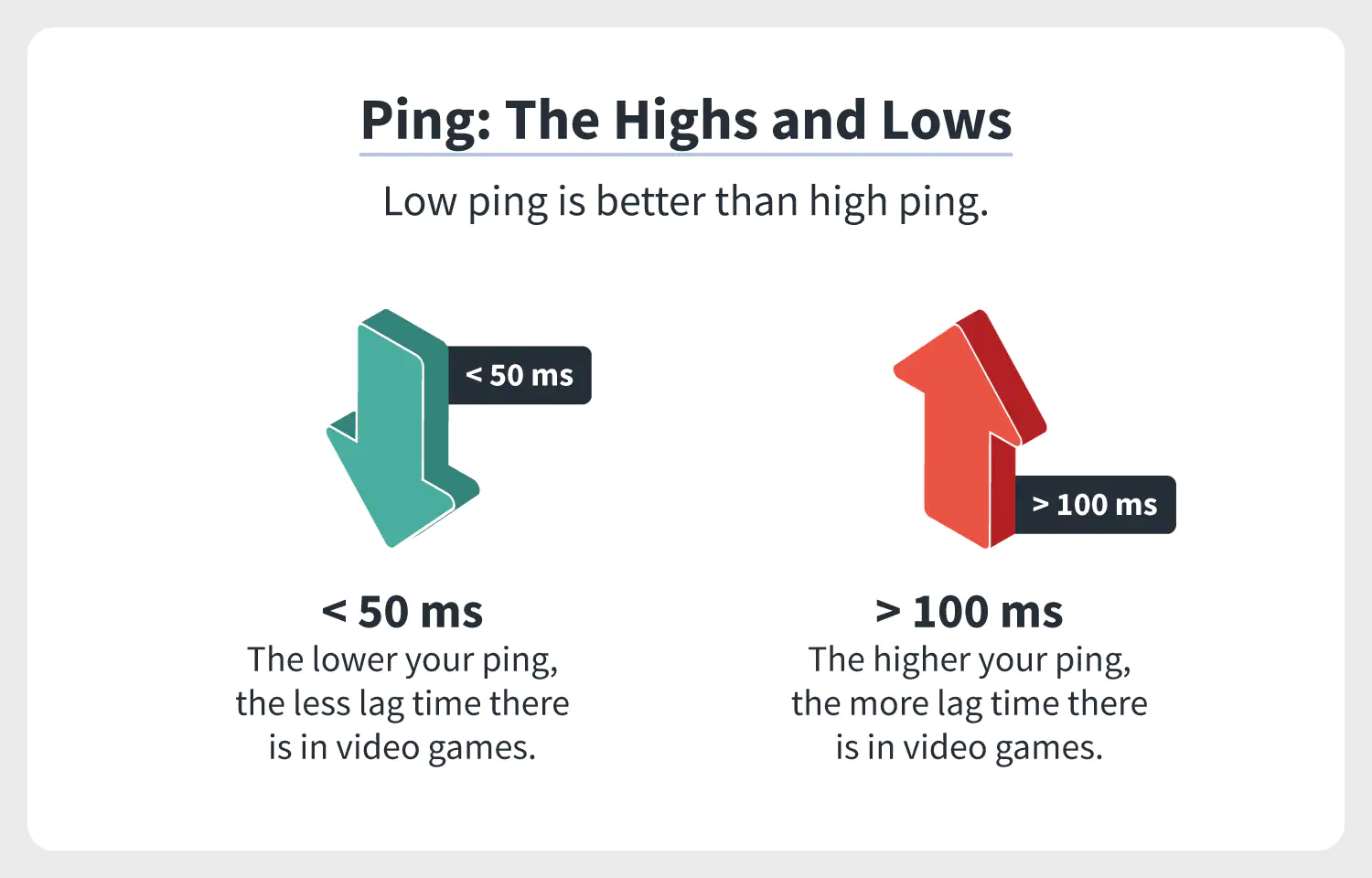 Why Ping Spikes in Modern
Warfare
2
?
Ping spikes in Modern Warfare 2 are caused by a variety of reasons different from player to player. Normally, these reasons include hardware problems, software bugs, and issues related to Internet connections. The following are some we have summarized to explain why ping spikes in Modern Warfare 2:
Low bandwidth

.

Low bandwidth

means slow network performance, and it definitely caused your ping spikes. It often appears when there are too many apps opening or file loading or something that needs a lot of data to finish. So, you

'

d better close these unnecessary tasks when you are playing MW 2.

Low ISP quality.

ISP

, or

internet service provider

, is significant to players of online games, such as MW 2. If your ISP offers you high-quality service, you are sure to enjoy a low ping environment when you are playing games. However, your ISP may restrict your internet speed for some reasons, including

price, reliability, availability, and more.

Improper firewall configuration.

Your firewall checks

may lead to a longer delay and eventually cause ping spikes in MW 2. This is because a firewall works by checking

the data packets that your computer sends and receives.

Sometimes, this procedure may be unnecessary and occupies a

period of time.