This article will share with you how to start your journey in War Robots: Frontiers, with the help of the best VPN LagoFast.
War Robots: Frontiers will come out soon!
The team of War Robots has stepped into a new era. Pixonic and My.Games have announced that War Robots: Frontiers, a new installment in the shooter series, will release on multiple platforms in 2023.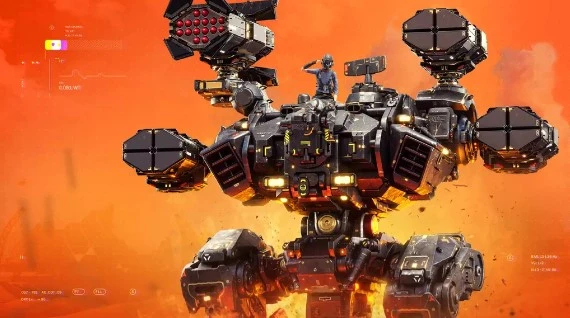 War Robots is a prominent mobile shooter in which players get to pilot massive mechs and face off against others in online battles. In the game, players will jump into a warzone filled with tactical skirmishes and immense combat. Players are able to customize their mechs and enjoy 6v6 matches filled with high-powered weapons, hazardous environments and a tussle for the objectives. Additionally, some mechs allow for better close-quarters combat while others can deliver a devastating blow from long range, therefore players must be tactical in their approach to the battle. For the new series, you must want to avoid such issues as crashing, lag or stuttering, while you are fighting in the game. We strongly recommend the booster - LagoFast to help you fix the connection problems, and thus guaranteeing your stable gaming environment. Come and find the solutions below!
How to Use LagoFast to Fix War Robots: Frontiers Lag
While you are playing an online game, such as War Robots, low network speed makes it possible to trigger more lag spikes; your Internet speed and stability also matter for your performance! As an excellent game booster, LagoFast can fix War Robots server lag spikes to the largest extent based on your existing hardware conditions. Compared to VPNs, LagoFast offers a customized booster solution for every single game such as War Robots: Frontier. Using the War Robots lag reducer, you can also check your ping at any time. In this way, you will know exactly whether it works out for your War Robots server lag issues. Want a quick fix right now? Follow the instructions here:
STEP 1: Download LagoFast.
STEP 2: Enter "War Robots: Frontiers" into the search field and select the desired game from the results.
STEP 3: You will be matched to the most suitable server. If more than one server option is available,you can adjust the server as your want or choose the best nodes with low ping.
STEP 4: Finally, you can check your War Robots server lag with it at any time. It's shown in the form of 'ping'. Technically, the higher the ping gets, the more severe lag you are suffering. But don't worry, LagoFast will keep monitoring this ping and serve you an automatic optional booster solution.
LagoFast: A War Robots Booster
While you enjoy your fight across vast destructible maps, through building and equipping your Robots, with the support of LagoFast, you should be aware that it can help you through the following features:
Check and reduce War Robots server lag in real-time

Automatically match the most suitable lines based on your location

Best digital protection from system crash and

stuttering

Play the game at a fast and stable speed without server lag spikes

Solve problem with War Robot series update