LagoFast is a War Robots lag reducer that helps game players fix War Robots server lag.
LagoFast: A War Robots Lag Reducer
LagoFast is an excellent game booster to smooth the gaming experience. It is very simple to start. LagoFast can fix War Robots server lag spikes to the largest extent based on your existing hardware conditions. VPNs are commonly used to unblock content in different areas. But it is not designed for games and lacks ability to reduce your ping. Compared to VPNs, LagoFast offers a customized booster solution for every single game such as War Robots. As a War Robots lag reducer, it can also let you check your ping at any time. In this way, you will know exactly whether it works out for your War Robots server lag issues. In terms of how to stop lagging in War Robots, LagoFast has abundant experience.
War Robots is developed by the Russian game developer Pixonic. In this third-person shooting game, players team up and battle in a real-time PvP mode. It has been available on Microsoft Windows, Game Room, Fire OS, SteamOS, Amazon, iOS, and Android. There are more than 50 robot roles and you can customize their roles with different kinds of weapons and armor. Timely and agile reactions are key to your ranking performance. A War Robots Booster, like LagoFast, is helpful to reduce latency to make you play stably and smoothly. By using it, you will not miss important moments to move and act due to lag spikes. You will also be trusted more by your teammates.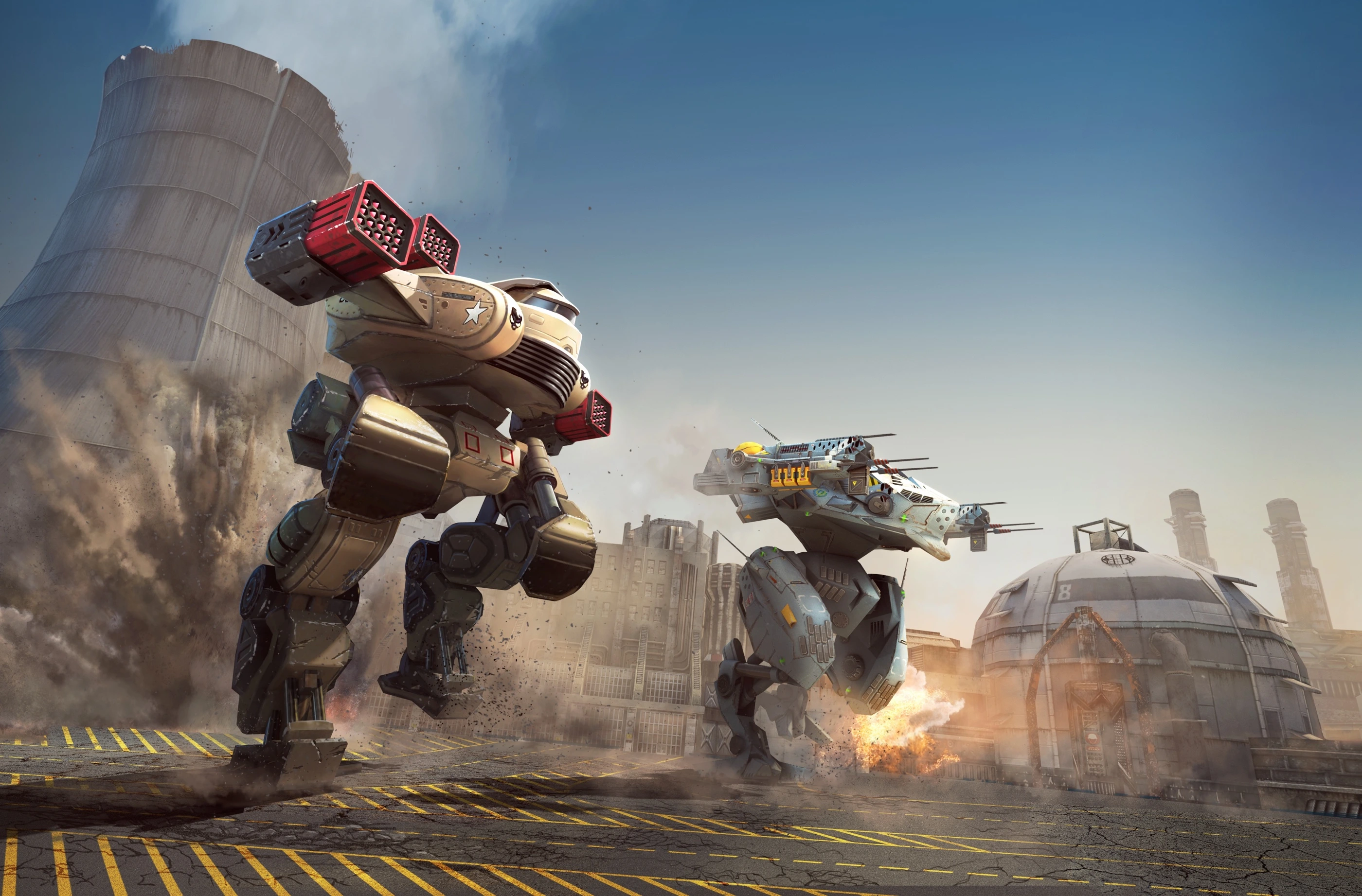 Reduce War Robots Server Lag with LagoFast
We believe that a vast majority of War Robots players must have experienced server lag more or less. The 'War Robots server lag' means when you are playing, your game progression gets stuck all of a sudden. It will undoubtedly bring you an awful feeling, particularly in those critical moments. Many reasons can lead to this severe problem. Servers of Pixonic may be overloaded. Also, some players might cheat through a certain tool called 'lag switches'. But one of the most common reasons is that you are quite far from the Pixonic server you have chosen. In this case, using a good War Robots booster will be useful. We strongly recommend the booster - LagoFast. You can check your War Robots server lag with it at any time. It's shown in the form of 'ping'. Technically, the higher the ping gets, the more severe lag you are suffering. But don't worry, LagoFast will keep monitoring this ping and serve you an automatic optional booster solution. In short, it will always make you play War Robots smoothly by these product features:
Check War Robots server lag in real-time
Match the fastest lines combination based on your location
Easy to use & effective War Robots lag reducer
Play the game at a fast speed without server lag spikes
A large number of high-speed line solutions on the globe
How Can I Use LagoFast?
As a wonderful VPN, LagoFast can help you solve all kinds of problems. In the next, I will show you how to use the product.
Step 1: Download LagoFast.
Step 2: Search the game in the Search Box and select it in the search result.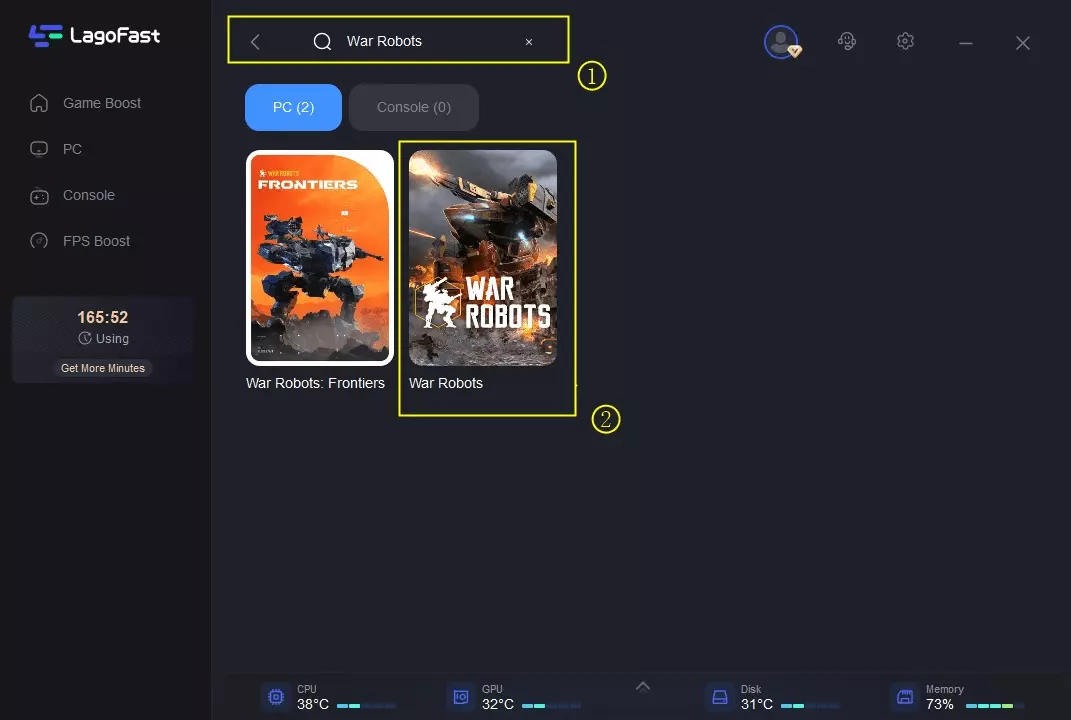 Step 3: Choose the server.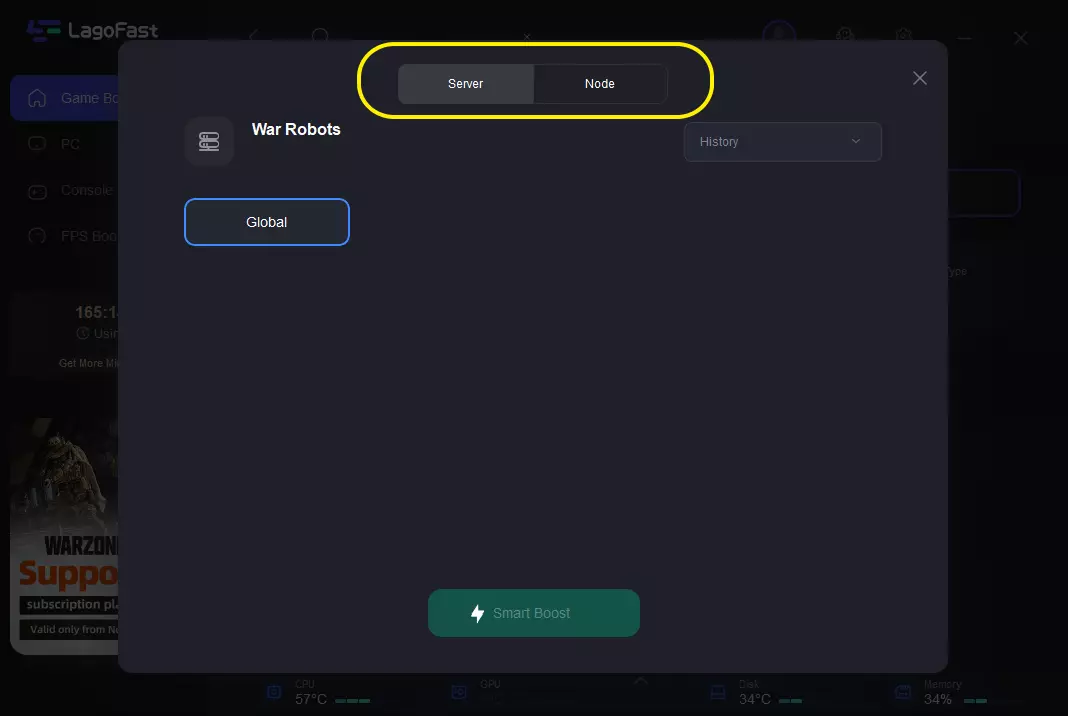 Step 4: Click on the Boost button and start boosting. Here, you can see your real time ping & packet loss rate.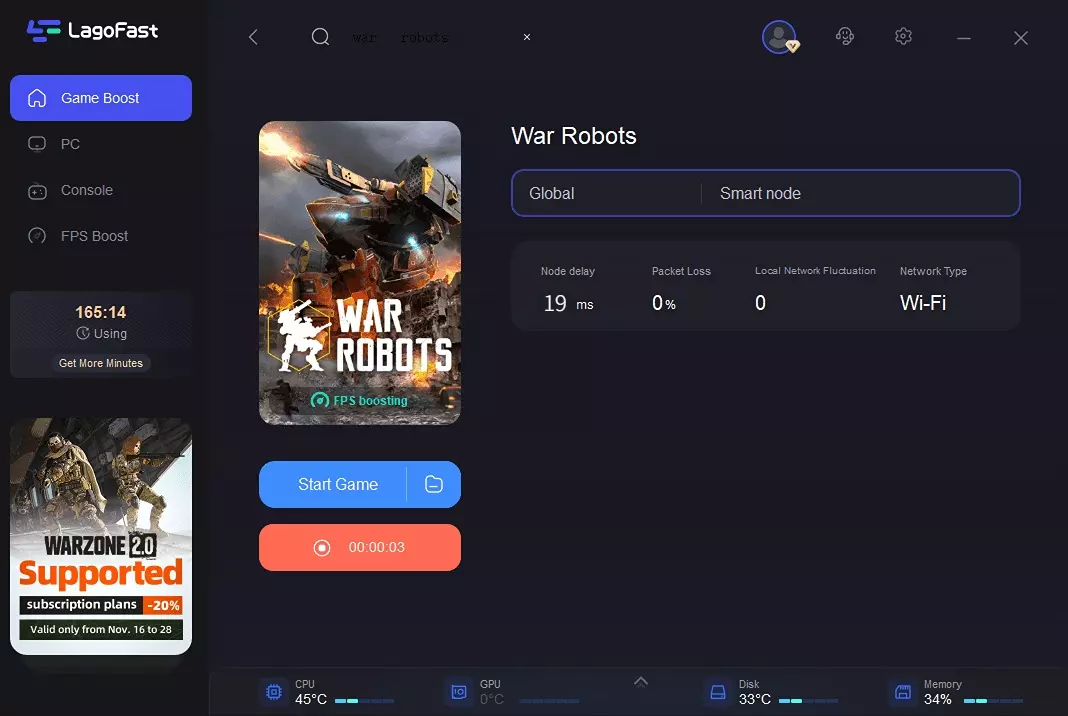 Video Of How To Use LagoFast