Lost Ark Overview
MMORPG Lost Ark is an online top-down 2.5D fantasy action role-playing game. The first step for players is to customize their character, which they can level up by finishing the plot. Tiered endgame dungeons and raids become accessible after leveling up to 50. The process of leveling up to 50 will be torturing if there are constant Lost Ark lag, latency, and high ping. But don't worry, the Lost Ark lag fixer can help you get rid of all these problems.
Tripod Studio and Smilegate RPG, a division of Smilegate dedicated to game development, collaborated on the creation of Lost Ark. On December 4, 2019, it was fully released in the South Korean region. In this game, you can explore Arkesia's vast world. As you face off against demon legions, colossal bosses, and more as you search for The Ark, choose from a variety of advanced classes to tailor your fighting style. In Lost Ark's vast universe, there is something for everyone. Select from various advanced courses and switch as you go to adapt your learning style and experiences. Investigate the seven continents, the thousands of islands, and the oceans that separate them.

No matter how interesting it may sound, you'll enjoy nothing with lag spikes between your PC and the Lost Ark server. Therefore, I strongly suggest you use LagoFast to do a ping test, checking whether there are lag spikes. LagoFast can also help you fix Lost Ark lag/ lag spikes and boost in-game FPS. With LagoFast, your way to level 50 will be much more unobstructed. Stop hesitating, download LagoFast, and start your journey!
How Does LagoFast Reduce Lost Ark Server Lag
LagoFast is customized for every single game. This means it is good at solving server lag issues. So Lost Ark lag spikes can be fixed perfectly. Different solutions match different games. With its independently-developed game data transmission protocol and smart routing system, LagoFast can immediately find out the Lost Ark lag spikes and effectively fix them. Besides, it has more than 8 years of experience and has served thousands of players from all over the world, receiving countless compliments. For Lost Ark lag spikes, LagoFast featured the functions as followings:
Smart analysis of your location and suggestion for the optimal servers

Automatically connect the best line combination

Stop running unnecessary background programs

Constantly monitor your ping & dynamically choose the best for you

Easy to connect & no need to configure

Supports 1000+ popular games including Fortnite, Apex Legends
How Can I Use LagoFast in Lost Ark?
As a wonderful VPN, LagoFast can help you solve all kinds of problems. In the next, I will show you how to use the product.
Step 1: Download LagoFast.
Step 2: Search Lost Ark in the Search Box and select it in the search result.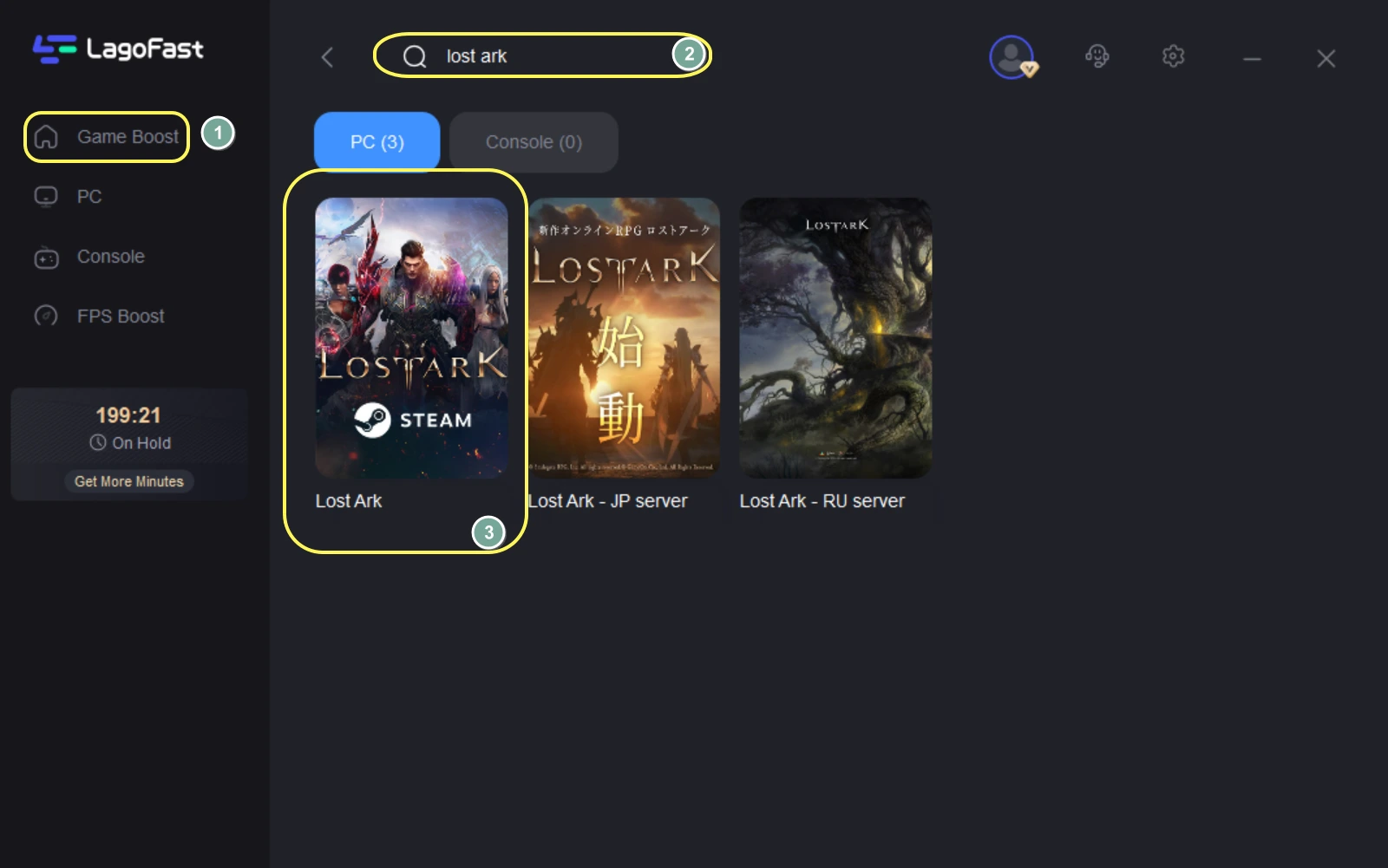 Step 3: Choose the server.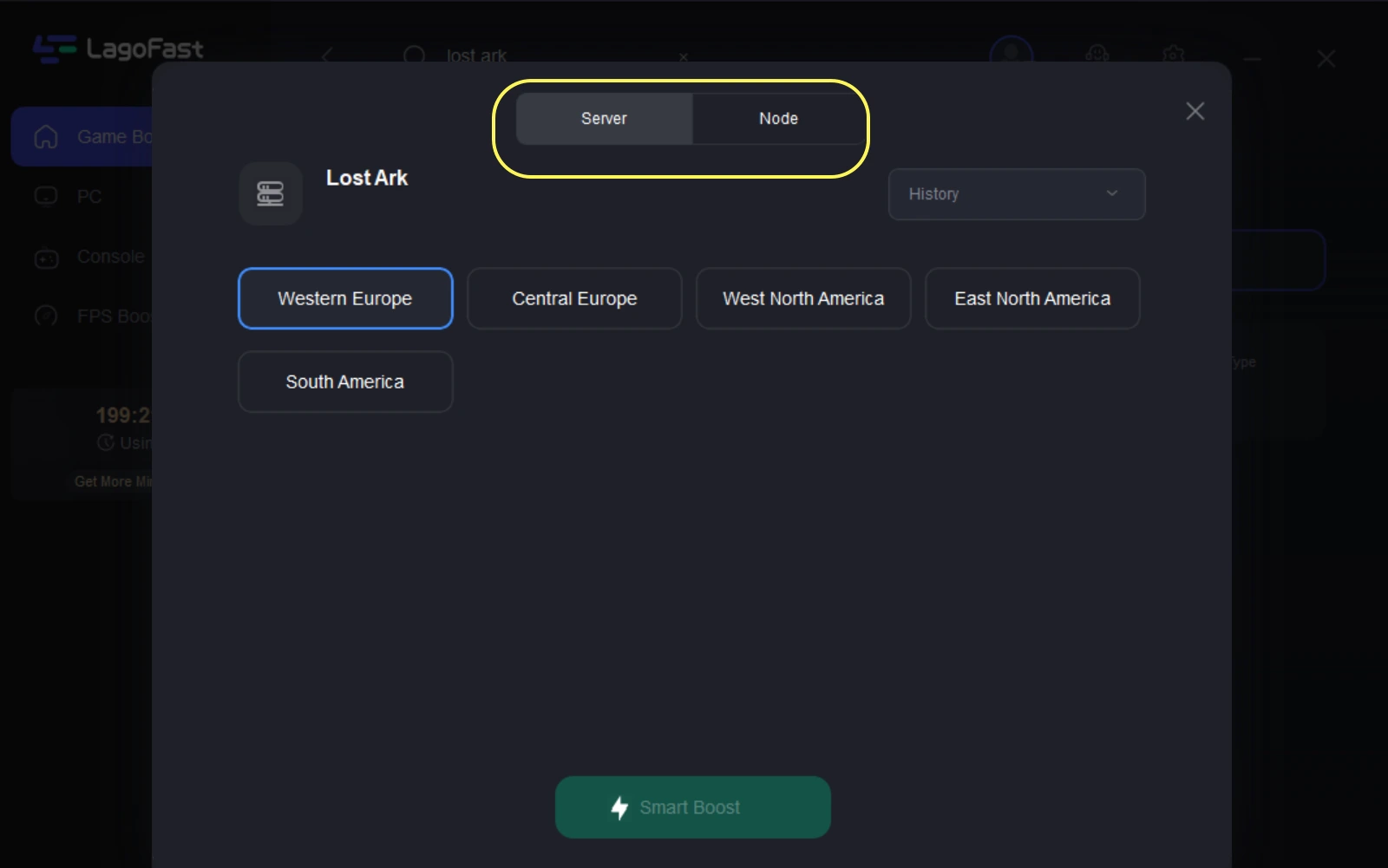 Step 4: Click on the Boost button and start boosting. Here, you can see your real-time ping & packet loss rate.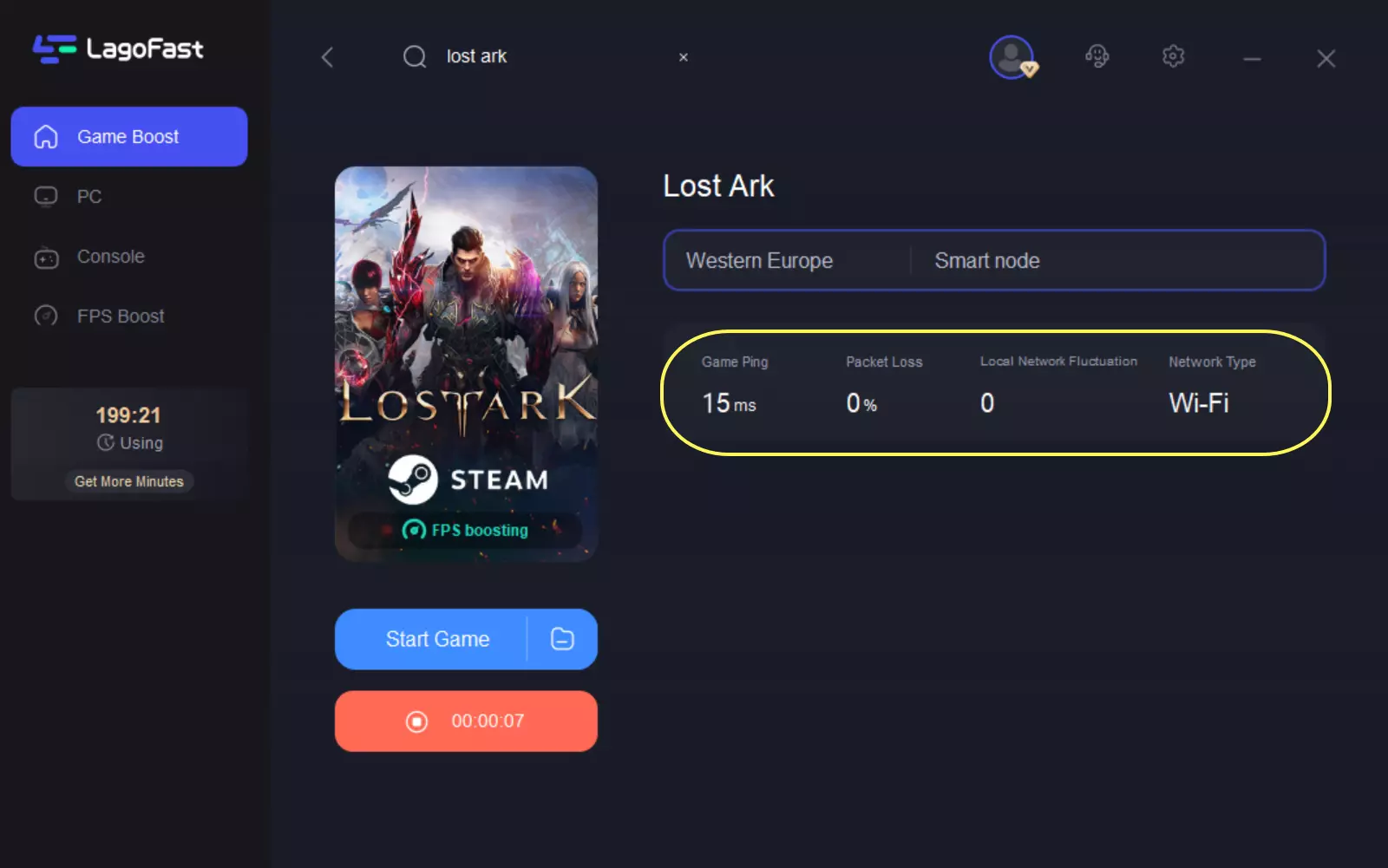 ---
Video of How to Use LagoFast