Apex Legends Game Booster Overview
Apex Legends Game Booster by LagoFast can solve game ping and Apex Legends packet loss perfectly. It has over 8 years of experience in routing optimization to give you a unique gaming experience.
Apex Legends, released in February 2019, is a game loved by players worldwide. It was developed by Respawn Entertainment and published by Electronic Arts (EA). This competitive multiplayer game features the standard Battle Royale genre, first-person shooter (FPS) battle royale game Apex Legends has an ever-expanding and well-designed cast of legendary characters and powerful skills, including hundreds of cosmetic items for players to unlock. Collect a variety of powerful weapons, accessories, and armor, collect cosmetic items to personalize your character and weapons, and discover new ways to show off your skills in matches. Apex Legends enjoy a massive map with 60 players competing in an ever-shrinking field. Whether you're in two-row or three-row, the goal is the same: be the last surviving squad. But death doesn't necessarily mean you're out of the game forever. You can keep your game in the fight with the help of respawning signals. Can you achieve the final success with the help of Apex Legends Game Booster?
Best Game Booster for Apex Legends
LagoFast offers the fastest problem-resolution service, the most comprehensive game support, and other advantages over other Apex Legends game boosters.
Easy to use with one tap
Reduce game lag
Get a lower ping in game
Optimize packet rates
Apex Legends Easy Server
If you only want to have fun in the game or you want to get a higher rank easier, we got your back with LagoFast's Easy Server.
With Easy Server, you will be able to switch to the easiest servers where players are generally just having fun and not taking the game too seriously, enhancing your game experience.
Apex easy servers include Australia, Singapore, and São Paulo.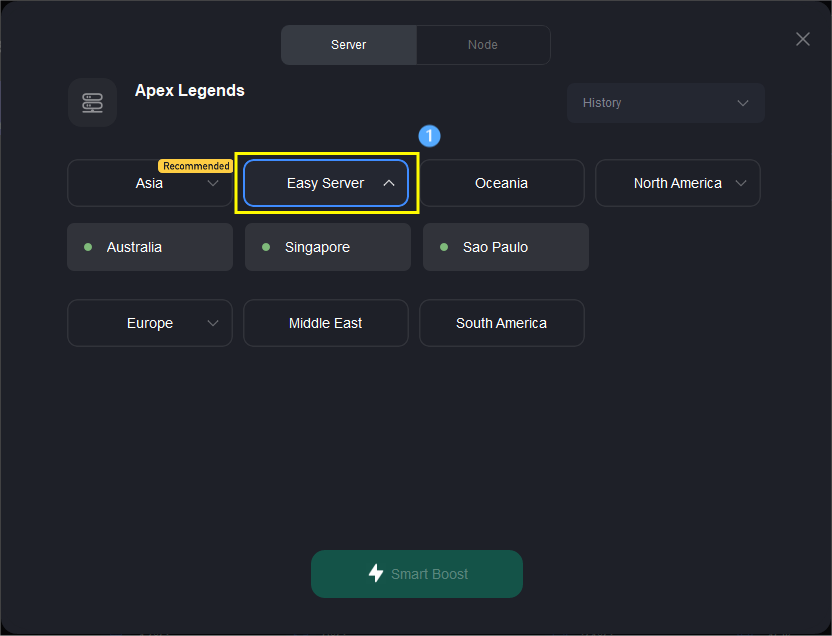 How Can I Use LagoFast in Apex Legends?
As a wonderful VPN, LagoFast can help you solve all kinds of problems. In the next, I will show you how to use the product.
Step 1: Download LagoFast.
Step 2: Search Apex Legends in the Search Box and select it in the search result.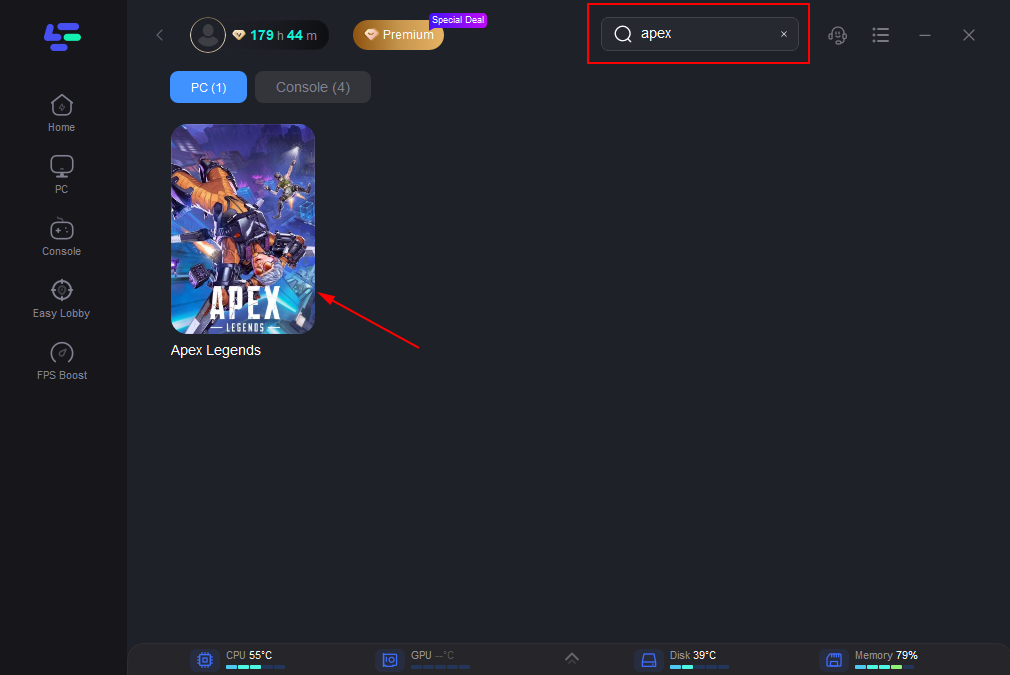 Step 3: Choose the server.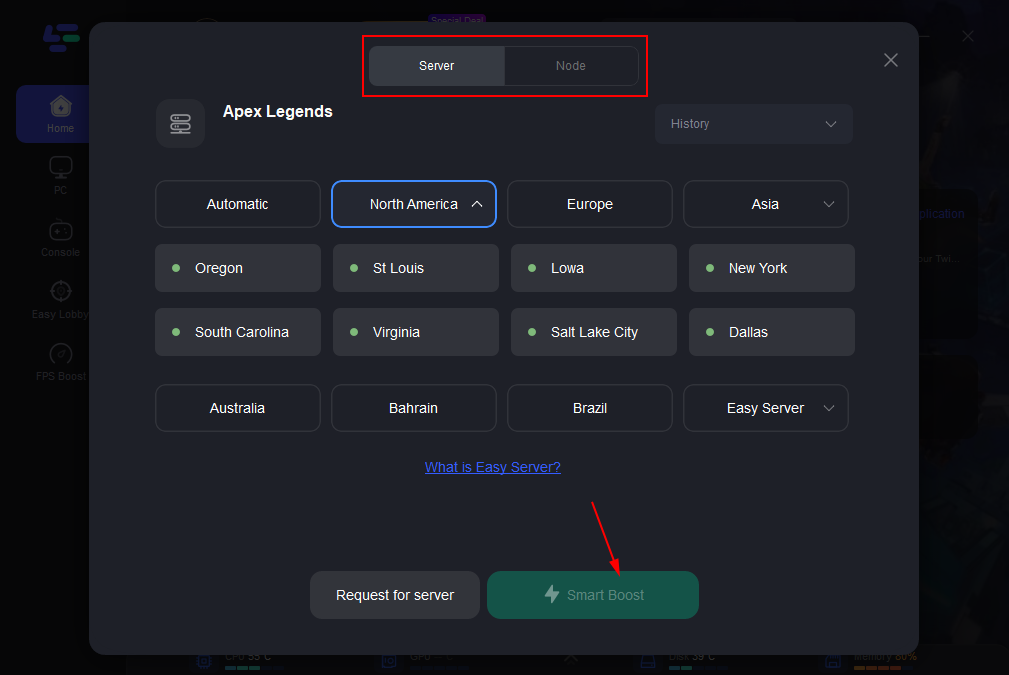 Step 4: Click on the Boost button and start boosting. Here, you can see your real-time ping & packet loss rate.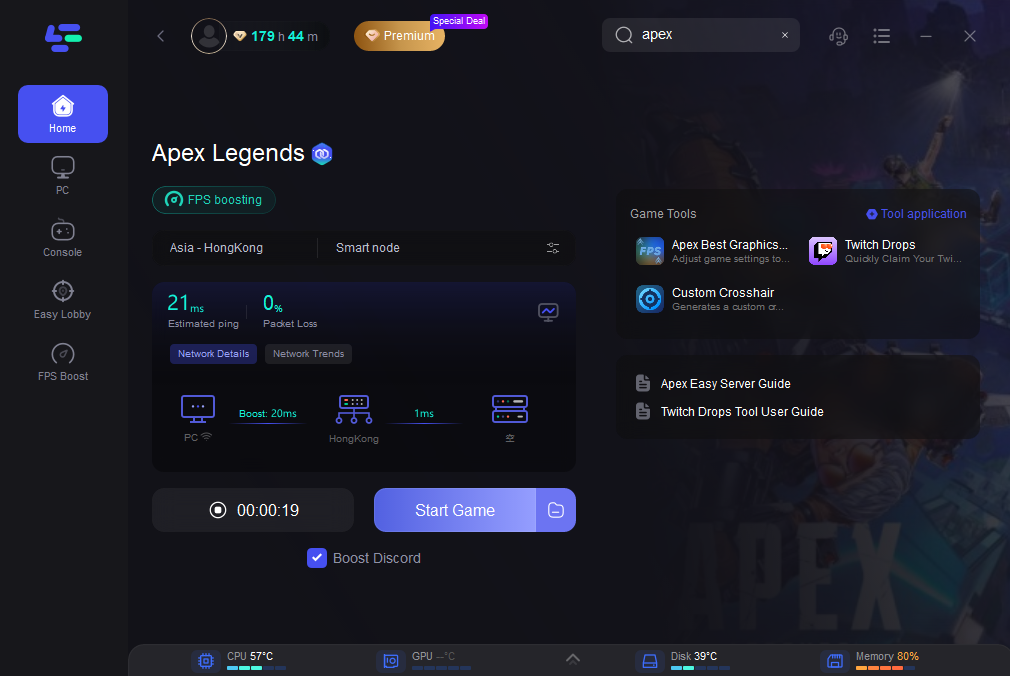 ---
Video of How to Use LagoFast