LagoFast offers a professional ping boost service to reduce Grand Theft Auto V packet loss.
GTA5 Game/ Ping Booster
Grand Theft Auto V is an open-world action-adventure game developed by Rockstar North and published by Rockstar Games. It's available on PlayStation 4, Xbox Series X/S, Xbox One, PlayStation 3, Xbox 360, PlayStation 5, Microsoft Windows. It is the fifteenth installment in the Grand Theft Auto IV series and has become one of the most popular online games all over the world. The main storyline of the game is that these three people plan and carry out multiple-time large-scale bank robberies. This game also supports multiplayer online mode, which allows up to 30 players online at the same time.
LagoFast is an excellent GTA5 game booster in reducing game ping. It's very simple and convenient to use. Players only need one click to start boosting. With rich experience of over 8 years, LagoFast is top-rated in terms of GTA5 ping boost service. It is also selected by professional e-sport players because LagoFast has been proved to reduce game ping and Grand Theft Auto V packet loss. This is one of the key determinants of their performance. This GTA5 booster helps players to boost the game by dedicated boosting solutions referring to players' physical locations and game features. LagoFast also makes it easy for players to check the ping in real-time during GTA5 gameplay. If the distance between your location and the GTA5 server is great, you could easily get latency issues and Grand Theft Auto V packet loss, especially in peak game time. LagoFast can exactly match the optimal routes for you, This way your ping can be lowered significantly and kept stable.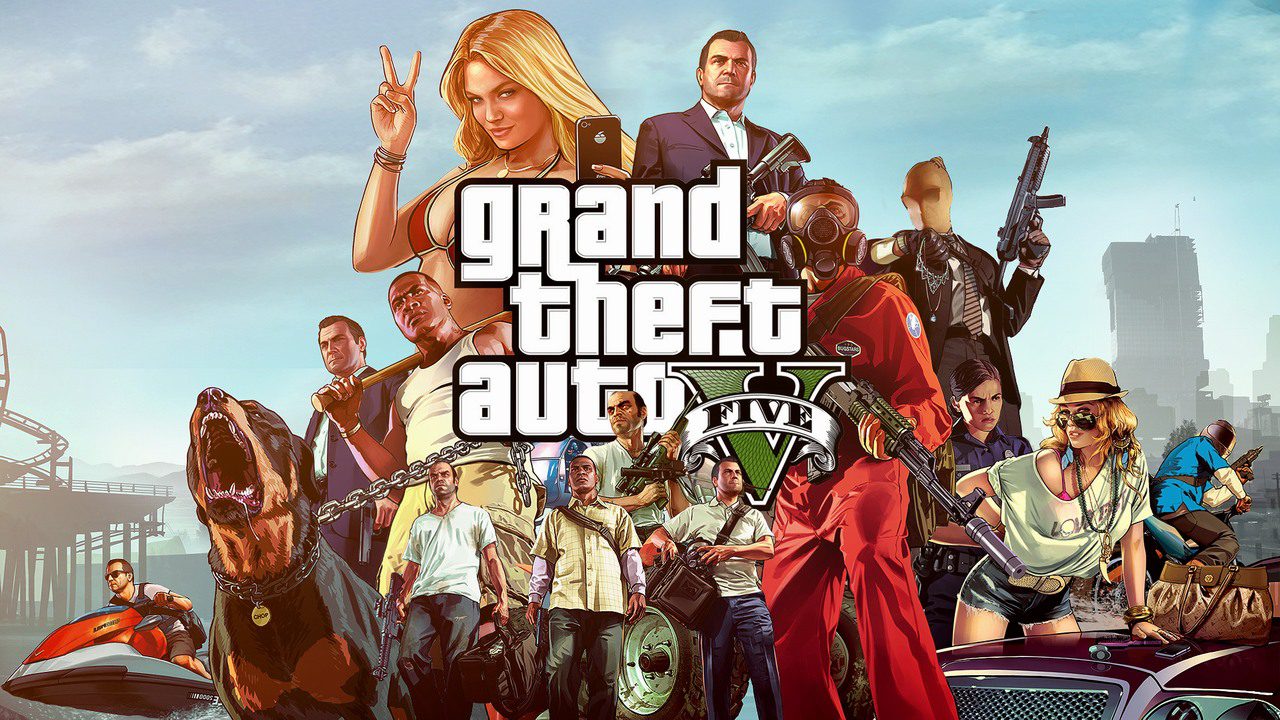 LagoFast: A Perfect GTA5 Game Booster Of Ping Boost Service
Grand Theft Auto V packet loss is a very common issue that most players have experienced. It will cause an unstable connection with game servers and thus players will easily get latency jitter and even quit the game by accident. It is necessary to use a professional GTA5 booster. When you wonder how to show ping in Grand Theft Auto V, LagoFast can show you the ping in real-time, and this way you can monitor if there is packet loss according to its fluctuation. If your ping is high constantly, this also means there could be something wrong with your network connection. One fact is that a great distance between your physical location and game servers will easily get you a high ping. So how to lower your ping in GTA 5/Grand Theft Auto V? LagoFast can exactly reduce ping by provision the optimal routes for you, which can significantly reduce the hops between you and game servers. With LagoFast, you can enjoy the game smoothly. There are many highlights of LagoFast:
High-quality GTA5 ping boost service
Reduce Grand Theft Auto V packet loss to the minimum
Lower the ping when GTA5 ping is high
A professional GTA5 booster
Customized solutions for thousands of online games including GTA5
Intelligently match optimal routes all over the world
How Can I Use LagoFast in

GTA5

?

As a wonderful VPN, LagoFast can help you solve all kinds of problems. In the next, I will show you how to use the product.

Step 1: Download LagoFast.

Step 2: Search GTA 5 in the Search Box and select it in the search result.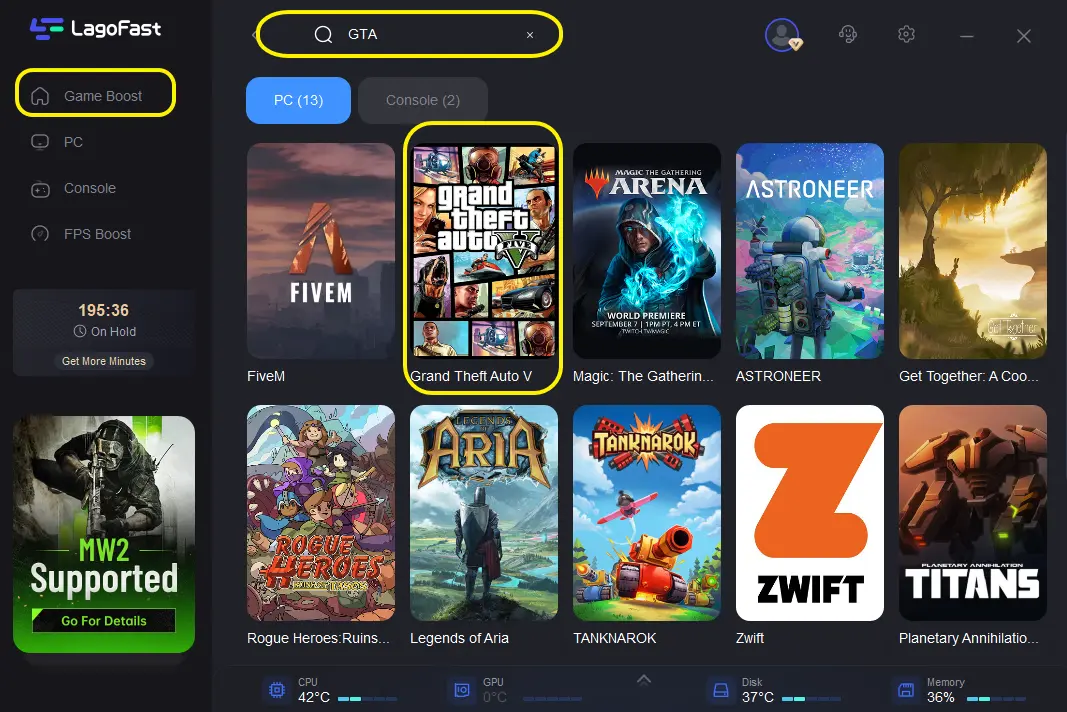 Step 3: Choose the server.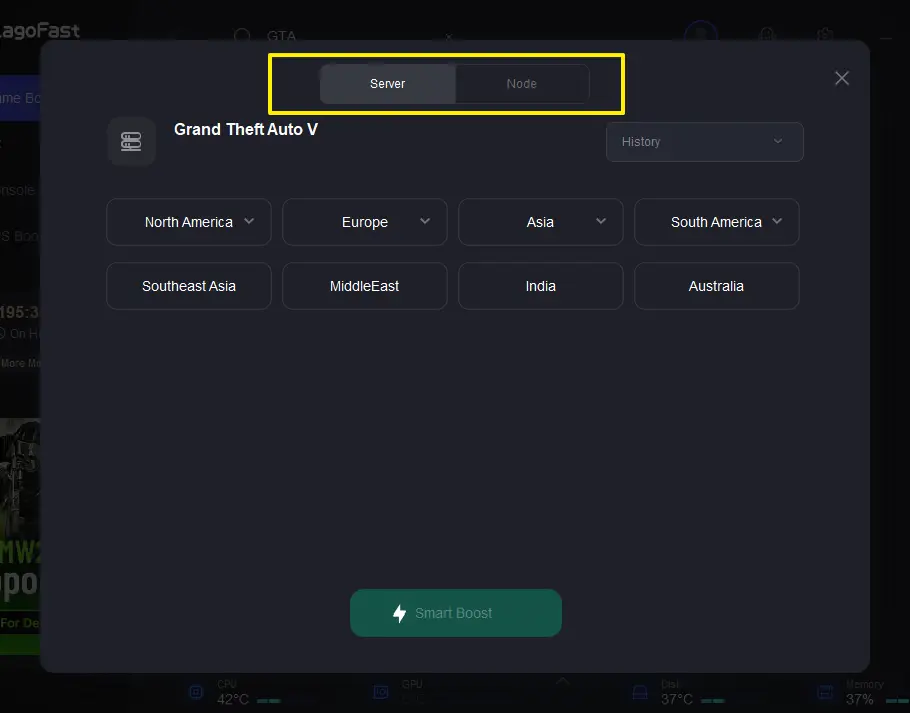 Step 4: Click on the Boost button and start boosting. Here, you can see your real-time ping & packet loss rate.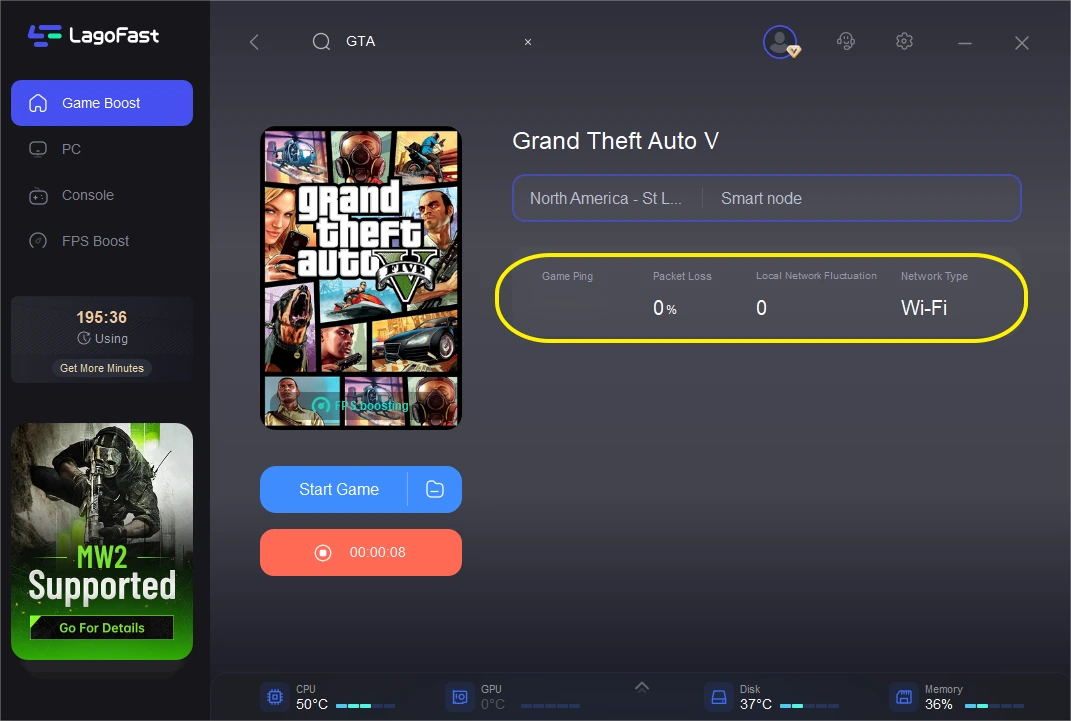 ---
Video of How to Use LagoFast