Call of Duty is a first-person shooter video game franchise published by Activision. It began in 2003 with a focus on World War II-themed games. The series has seen games set during the Cold War, futuristic worlds, and outer space. Call of Duty: Vanguard, the most recent title, was released on November 5, 2021. Call of Duty: Modern Warfare II, the next title, will be released on October 28, 2022. Nowadays, there are more than 15 main series in Call Of Duty. For example, the Modern Warfare, Balck Ops, Ghosts, Advanced Warfare, Infinite Warfare, Black Ops Cold War, Vanguard, etc. However, no matter which of these games you play, the Call Of Duty lag problem is very serious. As seen in the Warzone game site. This is an annoying problem and seriously affects most of the players' gaming experience. Therefore, how to fix Call Of Duty lag issues becomes the question that players are most concerned about. Fortunately, in this article, you can find the answers and other information about this game. And in addition to the suggested measures, an expert lag fix product LagoFast could also be introduced in this article.
Part 1: What Is Call Of Duty Lag Meaning?
Part 2: Why is My Call Of Duty So laggy?
Part 3: Why Is My Modern Warfare Lagging But Internet Is Fine?
Part 4: Fix Call Of Duty Lag By Using A Lag Fixer Product
Part 5: Other Solutions To Fix Call Of Duty Lag Issues
What Is Call Of Duty Lag Meaning?
If you want to know what does lag mean, you can try clicking this article What Is Lag Meaning? As shown in this article, the delay between your input from your keyboard or mouse and the output from your monitor is referred to as lag. In Call Of Duty, lag will become apparent when the delay becomes noticeable. Consider the following Call Of Duty lag scenario: you aim to shoot someone in Call Of Duty, but the screen shows your precious shot landing in the air. But this is due to lag, not your skill; when you aim at the enemy, he is already gone. This situation means that, in addition to the other players on the computer screen, your computer is also an enemy to prevent you from winning.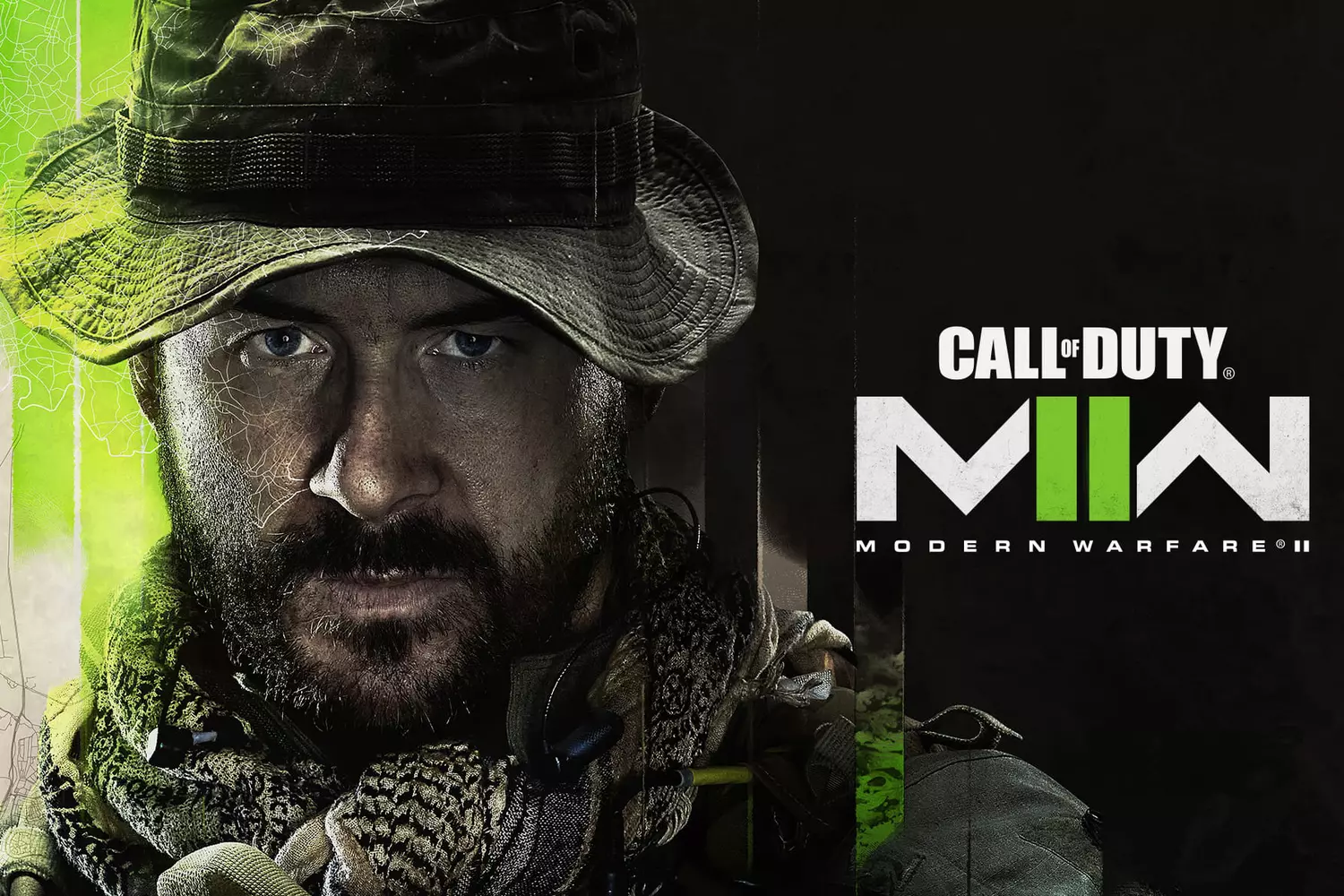 Why is My Call Of Duty So laggy?
In general, the causes of my Call Of Duty lag can be divided into two categories: hardware configuration and network connection. To get a better understanding, you can read this article: Why Do I Have Lag With Good Internet? Consider the game data transmission process to be a round-trip marathon. The hardware configuration is analogous to the athlete's physical fitness, while the network connection is analogous to the course's road conditions. When your endurance is low, it will take you longer to complete the circuit. When there are many obstacles or people on the road, the time spent increases. The delay will then be notified. Furthermore, Warzone lag could also be caused by issues with the game itself. For example, the Warzone server lag, which is very common in Warzone, could usually be caused by server issues, like bugs and server overloaded.
Why Is My Modern Warfare Lagging But Internet Is Fine?
When game players play Modern Warfare of Call Of Duty, many of them complained that their Modern Warfare is lagging but the Internet is fine. Why? In the article Why Do I Have Lag With Good Internet, you can find the reasons. For example, your mouse movements will make game lag, keyboard input lag will also lead to a considerable delay between your input and the output from the monitor. What's more, if there are some problems with the game server, like some problems with Warzone server lag, or bad optimization of the game, you will also experience lag issues.
Fix Call Of Duty Lag By Using A Lag Fixer Product
There are numerous solutions to the Call Of Duty lag problem. However, I want to recommend using LagoFast, a simple Call Of Duty lag fixer. It can improve transfer efficiency by employing a specialized data transmission protocol. And, LagoFast uses global nodes and unique routes to resolve network connections, significantly reducing the amount of time spent on transmission. You could choose these nodes based on your geological location before starting the game. Moreover, LagoFast introduced the plan per minute, which is less expensive than other game lag fixers. After that, you can easily terminate LagoFast to terminate the game boost service. If you do not use the product, you can cancel LagoFast's Call Of Duty game boost service at any time. As a result, if you don't play Call Of Duty every day, LagoFast is your best bet!
If you want to try using this Call Of Duty ping reducer product and experience the more accurate real-time ping test service. Follow these steps:
Step 1: Click the Free Trial button to download the LagoFast client and experience the Call Of Duty lag fixer service. Or you can go to LagoFast site to get more information.
Step 2: Before running Call Of Duty, you just need to find the game you want to play in LagoFast and click the "Boost" button.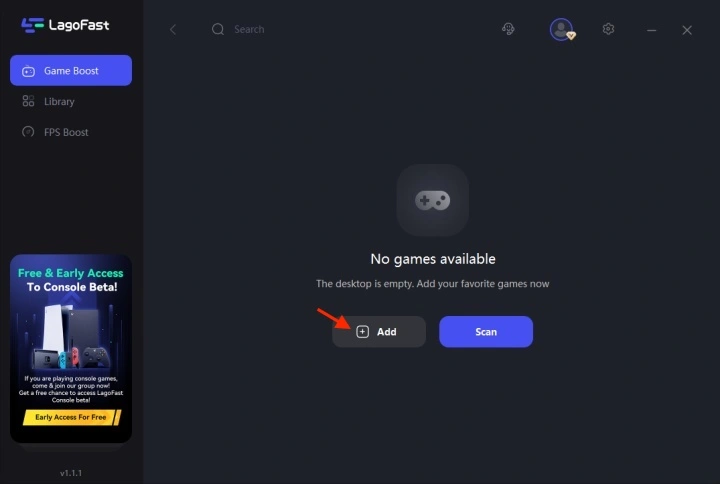 Step 3: While you are playing the game, you can see the accurate ping test result. And in addition, LagoFast could also provide you with many other tests, like packet loss and local network fluctuation. These test results could help you to determine where is the problem of Call Of Duty lag.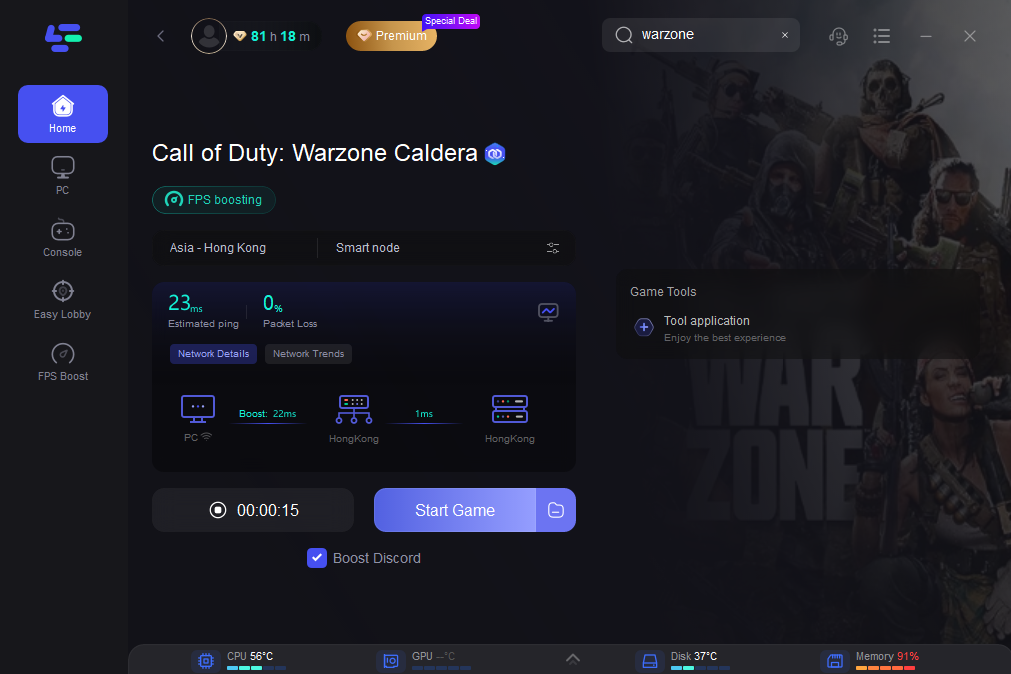 Other Solutions To Fix Call Of Duty Lag Issues
1. Use the server closest to your geographical location to fix COD lag issues.
2. Get a wired connection.
3. Remove your unnecessary load in the background to fix the Warzone server lag problem.
4. Restart your network connection of the computer and routing.
5. Check the status of the game server to fix Warzone server lag.
6. Update your hardware configuration to fix lagging issues.