Ark Survival Evolved lag and high ping could be fixed and reduced by game booster LagoFast.
LagoFast: A Game Booster to Reduce Ark Survival Evolved High Ping and Lag
Ark Survival Evolved Game Booster LagoFast is an excellent game booster, which can use its own unique game data transmission protocol to reduce game high-ping, allowing players to resolve the problem of Ark Survival Evolved lag. Ping is identified as a signal sent from one computer to another on the same network. When ping is above 100, it can cause latency which can seriously affect the player's gaming experience. For games like Ark Survival Evolved that require high graphics of the host computer and network requirements, the Ark Survival Evolved game booster LagoFast could help players assign the best game data routing during peak times and accurately identifies the game traffic, to reduce latency between the player and the game provider.
Ark Survival Evolved is a survival sandbox action-adventure game produced and published by Studio Wildcard. This game is set on a mysterious island full of dinosaurs called Ark where players must use skills and wisdom to survive in the world of crisis. In this super free open game world, players can experience gathering, manufacturing, hunting, harvesting, building, researching, and taming dinosaurs and other super free content, they can not only feel the hot day, cold night dynamic weather system, and hunger, thirst and other realistic survival challenges, but also to face the threat of other survivors. Players can also use the resources from the game to build their weapons and their houses. What's more, this game support single-player mode and cooperation that need to play online.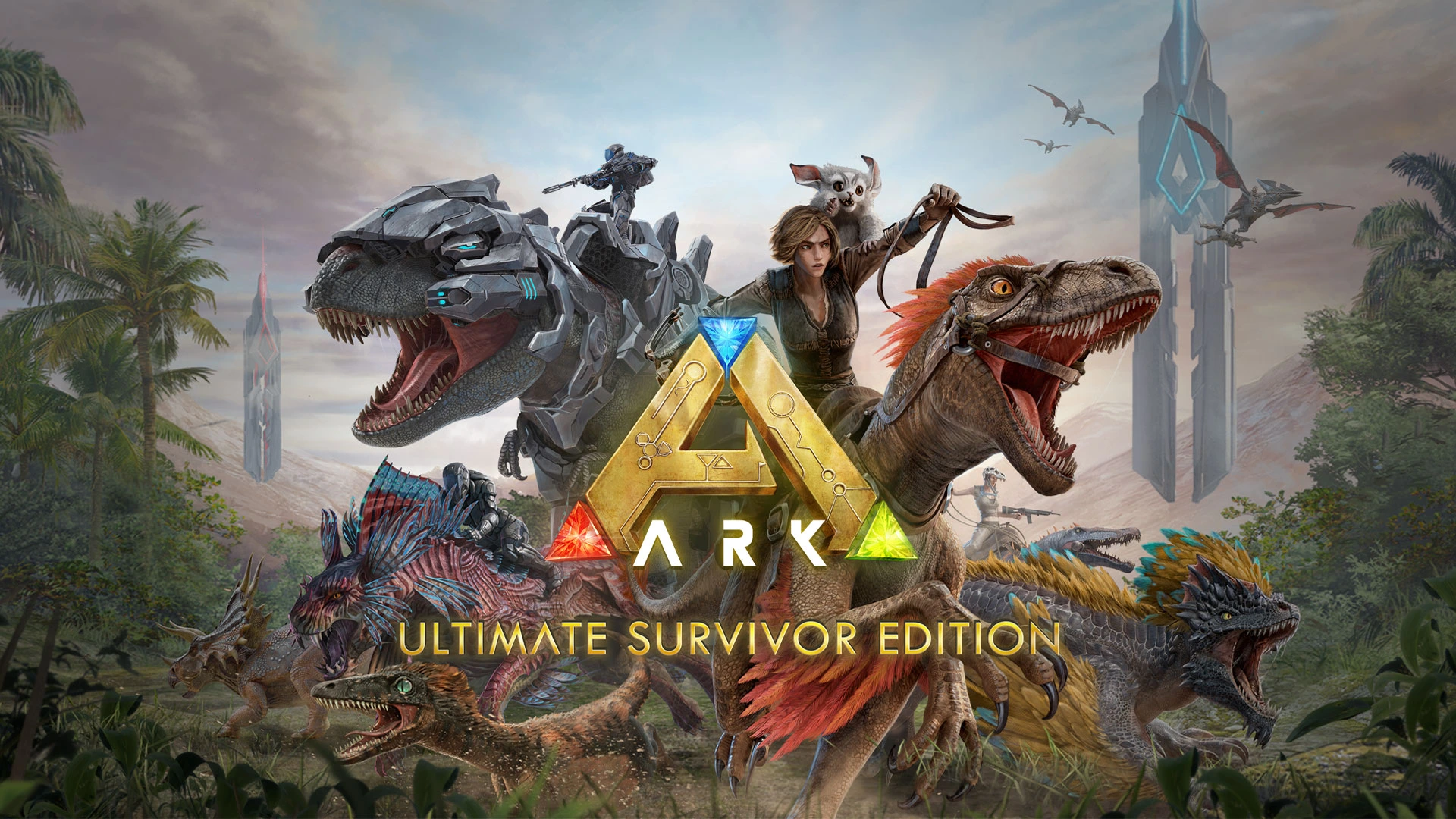 How Can I Use LagoFast?
As a wonderful VPN, LagoFast can help you solve all kinds of problems. In the next, I will show you how to use the product.
Step 1: Download LagoFast.
Step 2: Search the game in the Search Box and select it in the search result.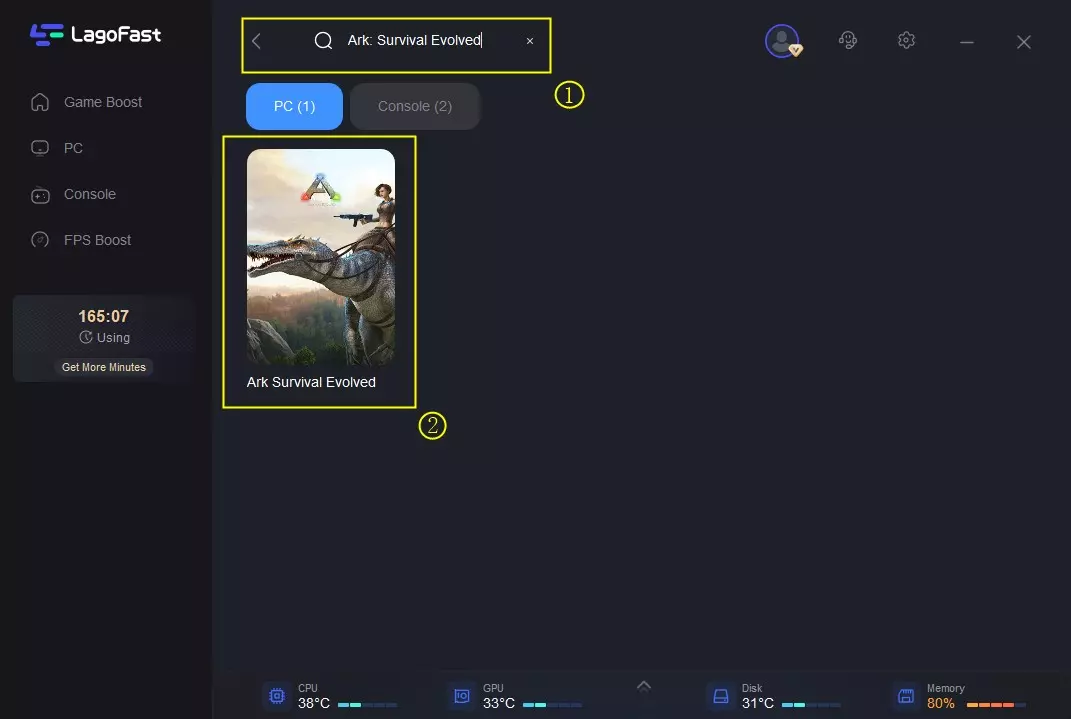 Step 3: Choose the server.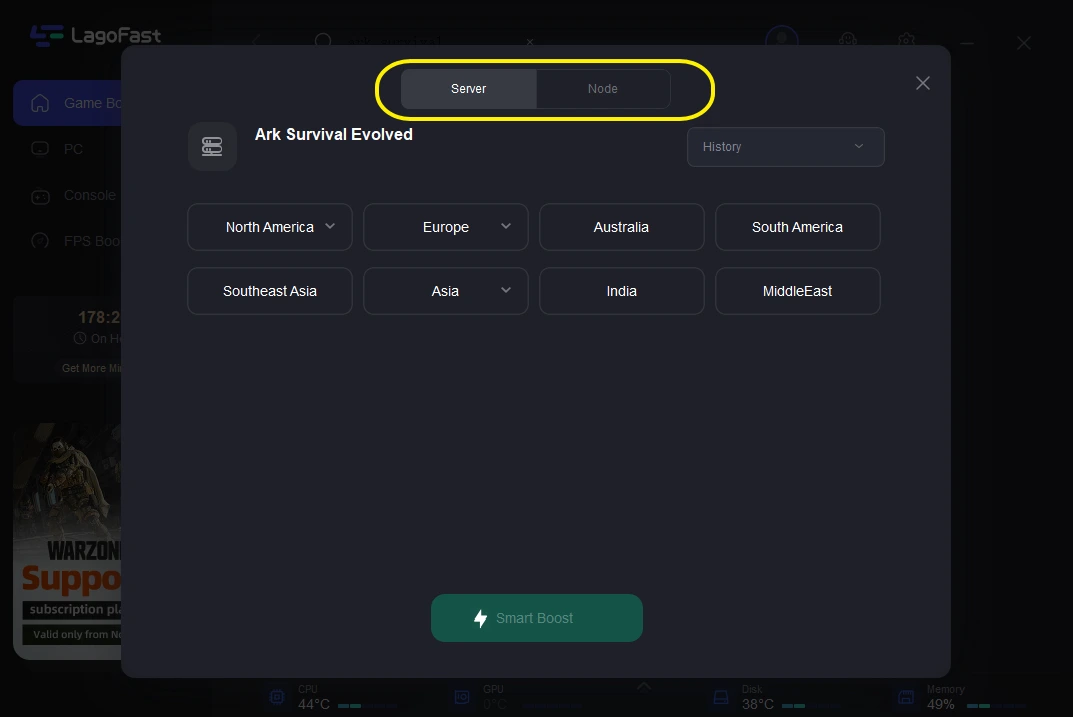 Step 4: Click on the Boost button and start boosting. Here, you can see your real-time ping & packet loss rate.
The Reasons Why is Ark Survival Evolved So Laggy
There remains a delay between the inputs you make and the outputs you receive. This delay is so slight that you hardly notice it. However, when this delay becomes noticeable, it is referred to as lag. Ark Survival Evolved lag and high ping problems are very common and almost every Ark gamer has experienced these issues. To fix Ark Survival Evolved lag on pc, you can first check if your computer system meets the minimum requirements:
OS: Windows 7/8.1/10 (64-bit versions)
Processor: Intel Core i5-2400/AMD FX-8320 or better
Memory: 8 GB RAM
Graphics: NVIDIA GTX 670 2GB/AMD Radeon HD 7870 2GB or better
DirectX version: 10
Storage: 60 GB
Note: Requires broadband internet connection for multiplayer
If your computer is qualified for the pc requirement, you could try to change your ISP ( Internet Service Provider) to find a better ISP, such as optical fiber, for data transmission.
In addition to hardware causes, Ark Survival Evolved lag and high ping are often caused by network issues. The reasons for network problems are generally bandwidth congestion, wireless connection, bad routing, unstable connection, network congestion, etc. You could try to select the game server closest to your geographical location, get a wired connection and remove unnecessary load from your bandwidth. Fortunately, Ark Survival Evolved game booster LagoFast can effectively solve all of these problems in an easy way, you just need to click on the LagoFast Game Booster button before starting the game. LagoFast, a professional Ark Survival Evolved game booster, will guarantee your smooth gaming experience with less Ark Survival Evolved lag and its lower ping. The main features of Ark Survival Evolved game booster LagoFast to resolve Ark Survival Evolved issues are as follows:
Achieve effective latency fix for Ark Survival Evolved
Test the ping of Ark Survival Evolved
Reduce Ark Survival Evolved ping effectively
High-quality Ark Survival Evolved boost service
Adopt the best lines combo based on your location
Identify accurately Ark Survival Evolved game traffic
Choose simultaneous acceleration of multiple servers
Video of How To Use LagoFast