Apex legends is a tactical competitive game developed by Respawn's production team. As you all know, Apex is an exciting gaming experience. But a lot of people, especially rookies, who have lost a lot of games in a row, would be upset and would like to switch to easy servers. An easy server can make the game experience easier and easier, as well as better performance statistics. Many players are looking for what's the easiest apex server and search for some apex easy servers. This article can tell you some methods, especially using Game VPNs like Lagofast.
Part 1: What's the Easiest Server in Apex
Part 2: How to Get Apex Easy Server
Part 3: Tips to Play Apex on the Easiest Server
What's the Easiest Server in Apex Legends
Developed and produced by Respawn Entertainment, apex legends is an award-winning, free-to-play, run-and-kill hero shooter game. Take control of an increasingly rich and highly skilled cast of legendary characters in this revolutionary new generation run-and-kill hero shooter, and delve into tactical team play and innovative game elements. As the number of people playing the game increases, it becomes more difficult to win. These servers are there for practical reasons and they help the game to function, but sometimes for various reasons, the players are taking advantage of these different servers. The main way to do that is to choose to play on a server that is on average the easiest so you can get a relaxing in-game experience. When it comes to what's the easiest apex server2023, you can choose from the following.
North America: Oregon-GCE2, South Carolina-GCE2 106, lowa-GCE2
South America: Dallas, Sao Paulo1,
Europe: Frankfurt 1
Asia: Tokyo-GCE1
These servers are recommended in part because they serve a smaller number of players, such as those in Asia. On the other hand, depending on the matching mechanism of the server, it can provide suitable easy bot lobbies. Since every player can decide by himself which server he is going to play in, from the starting screen of the game, this makes it possible for players from all around the world to play in whichever server they prefer. But for almost all the players, their server of choice is the one with the lowest ping. Then the only thing that matters about a server's difficulty is its player amount. In addition, the overall quality of the players on the server and the game environment is also important.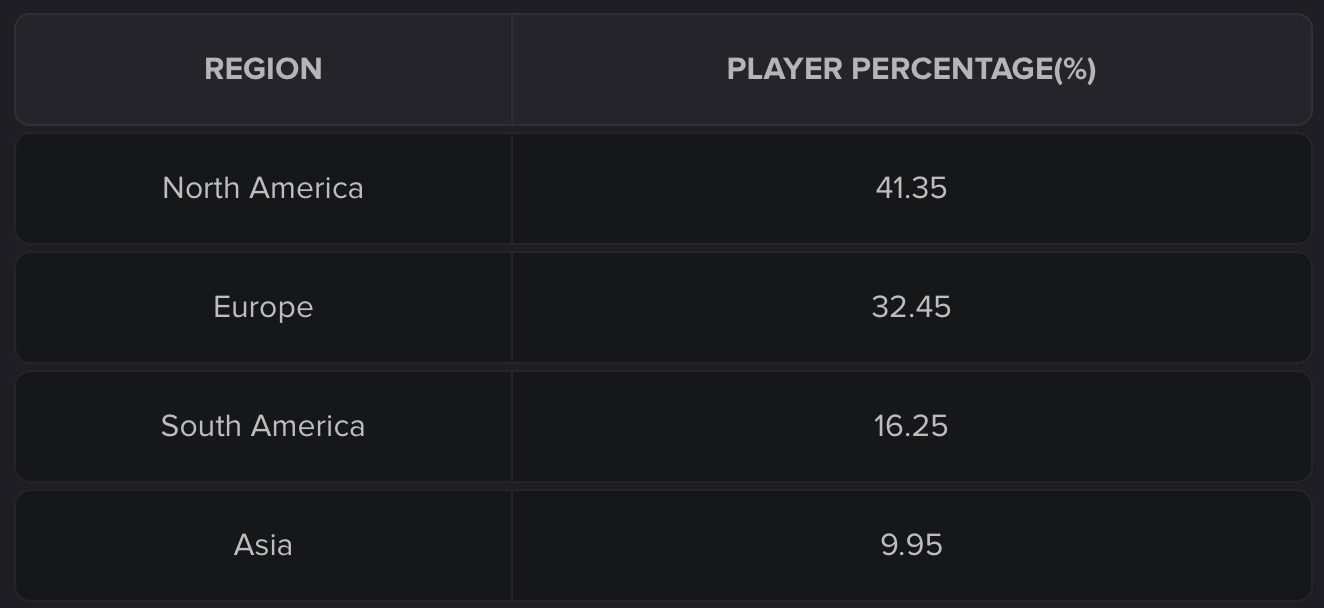 How to Get Easy Server Apex Legends
Once you know which servers are easy, you also have to consider latency. When there is a distance between your server and the easy server you choose, excessive geographic distance can cause a certain amount of delay, like high ping rate or such as apex legends lag. Our experience has shown us that it is usually not worth it to switch to the apex easiest servers 2023unless your latency is fairly low. Even if you are playing against easier opponents, the high ping will make it so that you cannot perform at your level. Moreover, you are probably going to feel the game more unresponsive than usual (because it will actually be more unresponsive), and for most gamers that is something that kills the fun. An easy way to do this, of course, is to use game vpn.
At that time, I strongly recommended a professional Apex legends game VPN to you. It works on this side obviously.
As an excellent game VPN, LagoFast is good at solving online issues that players encounter when playing Apex legends. The following features are also the reasons why this product is worth your choice. It has a stable and mature data transfer protocol that allows players to switch between multiple different servers. It helps build a game node so that players can quickly connect to easy apex server without delay. With this product, you can get a better ping rate, which is good for your game experience.
The features of LagoFast are as follows:
Exclusive routes in over 60 countries

Has a Pay-Per-Minute plan, an

economic plan

More than 8 years of game booster and game VPN history

Pay by minute, the only one with a time charge package!

Increase FPS while decreasing ping value

Simple to use, with simply one click boost

Offer booster for 1000+ popular online games
Follow the following steps if you want to change to easy server apex legends
Step 1: Download LagoFast
Step 2: Type 'Apex legends' in the Search library and click Apex legends button.
Step 3: Choose one of the easiest servers on apex legends.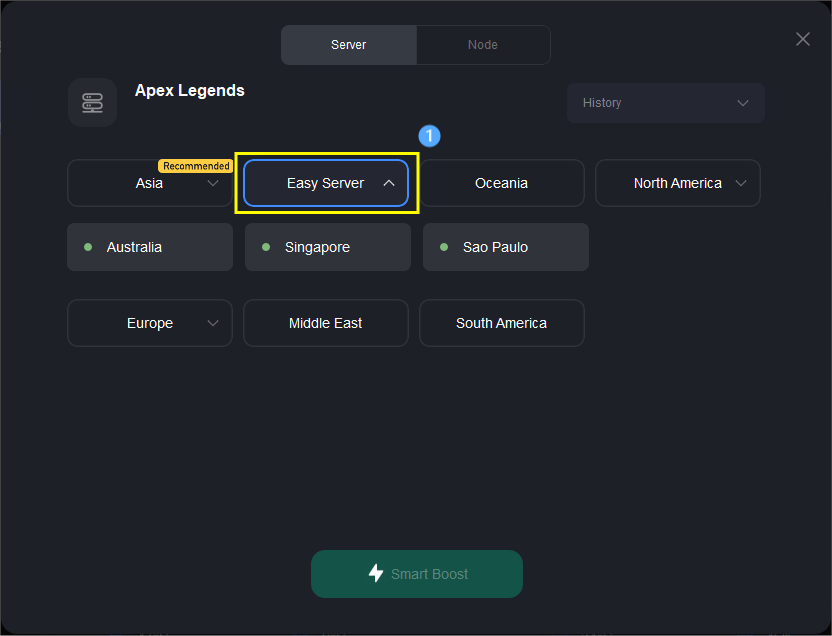 Step 4: Then you can see ping rate and status of packet loss after boosting Apex legends. While you are playing the game, you can see the accurate ping test result. And in addition, LagoFast could also provide you with many other tests, like packet loss and local network fluctuation.
Tips to Play Apex on the Easiest Server
First of all, the servers in Apex Legends are not some super strict borders that many people might be used to from different games. There are almost 50 data centers in the world that process the information and host the matches that are happening. When you are logging in to the game, it calculates your ping according to your location and places you on a server with the lowest ping. But that doesn't mean you will play only with people on this server. Apex Legends prioritizes good matchmaking over good latency so you could be placed with players from different regions.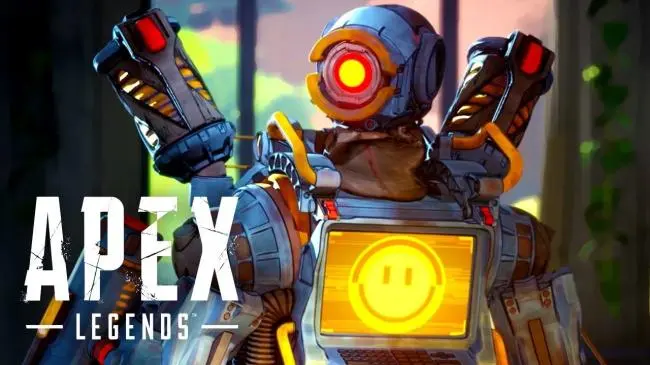 It can be seen that reducing latency itself is the key to helping reduce the overall ping rate of the team. You might be worried about changing server nodes. If you use LagoFast, these concerns would no longer exist. As I said above, LagoFast can minimize the ping rate. It is its advantage as the best VPN location for Apex legends easy server. When we start LagoFast and enhance the game with one button, you can choose the server you need. The system will help the player ping the network node with the lowest ping rate through a real-time network server.