Fortnite is a hundred-player PvP competitive shooting game, in the game players will play the role of youth to participate in the selection, compete with other rivals, decide the winner, lead everyone to save the village, and protect the home. A ton of bugs have come and gone in Fortnite since the release of the popular battle royale. Some of them have been fixed by the developer, but others often reappear after updates. That means knowing the proper corrections is still useful. The common Fortnite errors are like Fortnite error code 93, Fortnite error 30005, error code 91 Fortnite, Fortnite error 30007, Fortnite error code 85, and so on. You may also wonder how to fix not accepting friend requests for Fortnite. With LagoFast, all these issues can be fixed.
Part 2: How to Fix Fortnite Internet Issues
Fortnite Error Codes
Fortnite error code 91: These errors relate to issues with party services or joining another player's party, and the first step is to restart the game. If that doesn't resolve the error, then try changing the party settings to private and inviting again.
Fortnite error code 93: You may also wonder what is error code 93 in Fortnite. This is another error relating to joining parties, though the fix is slightly different. Try changing your character's outfit, changing the party to the public then joining without an invite, or joining your friend through the Epic Games friend list.
Fortnite error code 85: This means, inevitably, it's up to us to dive in headfirst and try to provide all the information we can on Error Code 85 Fortnite. So, if you've been suffering from this error, and found it impossible to get any meaningful answers from the internet, we'll do our best to change that.
Fortnite error code 20: It appears more often if players looking to squad up have conflicting Party Mode settings. Users with their settings set to Private may cause the error to show up for the remaining players.
Fortnite error 30005: it is in most cases caused by anti-virus software or another program blocking the function.
Fortnite error 30007: Error 30007 Fortnite occurs in Fortnite when the Driver Signature Enforcement (DSE) service is not enabled in the system.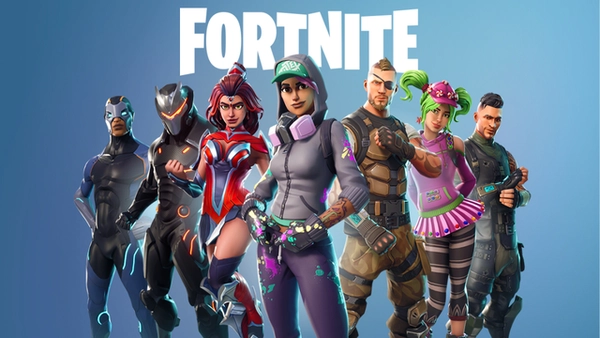 How to Fix Fortnite Internet Issues
To make sure of a high-quality in-game experience, you need to pay attention to some gaming errors above. You can search the game's official website or browse the player community for solutions. But I think LagoFast is the best choice as a professional Fortnite game VPN. It is an excellent product with over 8 years. What's more, it has an industry-leading internal protocol. With a stable server connection, LagoFast decreases the possibility that it failed to build a manifest for host Fortnite error. Fortnite lag spikes also become less after using this product. It works on reducing Fortnite connection issues. If you also want to learn how to fix not accepting friend requests in Fortnite, LagoFast can work on it. It is also good at matchmaking errors in Fortnite. When it comes to price, it has a Pay-per-Minute plan and the lowest monthly plan. Totally speaking, it is the best game VPN for Fortnite which should be recommended. The following features are also the reasons why this product is worth your choice.
The features of LagoFast are as follows:
Fast servers with global coverage.

Has a Pay-Per-Minute plan, an economic plan

More than 8 years of the game booster and game VPN history

Gives you real-time Monitoring power to check Network Type, Ping, and Packet loss.

Provide the best Fortnite fps setting and protect players' privacy

Simple to use, just one click

Offer booster for 1000+ popular online games
Follow the following steps if you want to reduce packet loss in Fortnite legends.
Step 1: Download LagoFast
Step 2: Type 'Fortnite' in the Search library and click the Fortnite button.
Step 3: Choose the server nearer to you. Make sure the server is it same as your game server.
Step 4: You can see the ping rate and status of packet loss after boosting Fortnite.
Fortnite Error FAQs
No voice communication with teammates in-game:
By default, Fortnite holds the T key to speak (by default, the button call is opened, which can be changed in the button setting). If you see the volume flashing on the small speaker on the right of the ID, you are speaking. You can also enable Free Mic by going to Settings - Sound TAB - Key Speech - Turn On to Off.
The display is updated to the latest graphics card, but the graphics card version is still too low:
Try to use the lower driver, driver degradation operation process: computer - right-click management - Device Manager - Display adapter - Open right-click properties - Driver - rollback driver.
Can I use this product without making any in-game purchases?
Fortnite Battle Royale (airborne action) and Fortnite Creative (Happy Island) modes don't require players to buy anything to play. All purchases are optional and provide cosmetic benefits only.
Playing The Save The World campaign in Fortnite requires certain in-app purchases, such as the Lars Pack or the Crossmark Operative Pack.
Can in-app purchases be refunded?
In-app transactions made through Epic Games' payment platform can be refunded within 14 days of purchase, provided they are marked "refundable" or "self-refundable."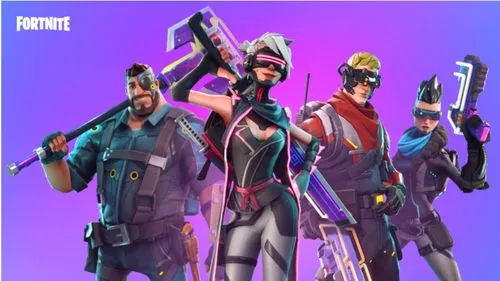 Summary: LagoFast is useful for getting rid of common Fortnite errors like Fortnite error code 93, Fortnite error code 95, and Fortnite error code 85. Try it now and enjoy top gaming performance!