To ensure your immersive shooter gaming experience in Vail VR, use LagoFast to enjoy yourself world without game issues.
Vail VR Overview
VAIL VR is a multiplayer competitive virtual reality shooter. Tactical gunplay, high-caliber combat, and collaborative teamwork are all emphasized. You can experience immersive physics in this game. For example, guns collide with the environment. Throw magazines to teammates, bounce grenades around corners, climb ladders, vault over obstacles, zipline, and defy gravity on jump pads, among other things. This game also includes social experience. After a fast-paced match, challenge friends to social hub mini-games, flex gun and avatar skins, or 1v1 a friend. Customizable home, game modes, and experiences.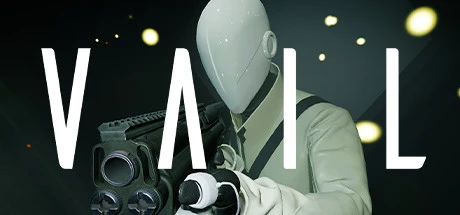 What could be the most important to a VR game? It must be the absence of lag. And computer performances issues, connection failed problems, and stuttering could also make you to feel you are not in the virtual world. Therefore, if you want to enjoy this virtual experience in Vail VR, it is necessary to fix Vail VR lag and other game issues. How about try using the Vail VR lag fixer LagoFast to optimize all these issues at once and easily?
Use LagoFast To Ensure Immersive Vail VR Experience
LagoFast is a professional game booster with more than 8 years of game issues fixing experience. It combines several game data routing technologies to enable real-time play by players all over the world. It can use its game data transmission protocol to accurately distinguish game traffic, assigns the best routes to players, and allows live streaming and music listening while gaming. The features of this product are as follows:
Ensure your immersive Vail VR experience by avoiding lag issues
Stabilize the Vail VR network connection by using its unique data transmission protocol
Avoid Vail VR stuttering
Boost Vail VR performances
Present two payment tiers: a monthly membership fee and a plan per second
How To Use LagoFast?
Step 1: Click the Free Trial button to download the LagoFast client and experience the game boost service. Or directly go to LagoFast site.
Step 2: Before running Vail VR you just need to find the game in LagoFast and click the Boost button.
Step 3: And then you can click the FPS boost button to change settings to improve your game FPS based on your specific requirements.
Step 4: After this easy click, the LagoFast game booster will improve your game's internet connection and reduce lag issues in the background. While you are playing the game, you can see the accurate ping test result. And in addition, LagoFast could also provide you with many other tests, like packet loss and local network fluctuation.
Video Of How To Use LagoFast