LagoFast is a game booster dedicated to solving various game problems, which can well solve Madden NFL 23 lag and high ping.
Overview
Madden 23 is the franchise's most recent installment. The game's cover star is the big man himself, John Madden, after whom the game is called. EA is honoring his demise in December 2021 by featuring him as the cover star. It intends to make several adjustments to the game. The game has a new FieldSENSE system. The new system will give players more power at all positions. The all-new FieldSENSE Gameplay System in Madden NFL 23 gives players more control at every position in every mode, laying the groundwork for consistent, ultra-realistic gameplay.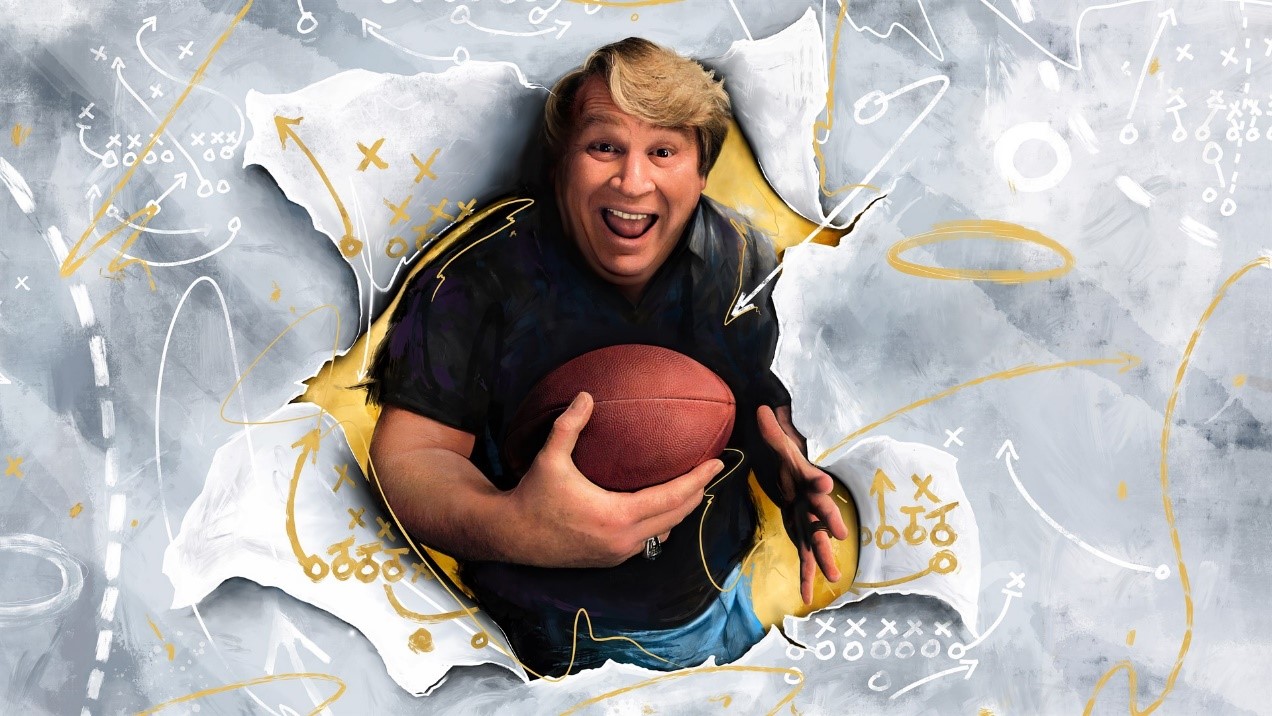 The Yard, Face of the Franchise, Ultimate Team, Superstar KO, and Face of the Franchise are all returning. In addition, the creators are introducing additional highlights creating superstar x-factors. However, those who enjoy playing online may encounter Madden NFL 23 lag, high ping, or FPS boosting, which may destroy your football experience. And you will play with others who have varying Internet connection speeds. If you have latency when accessing the Internet in general, you might expect Madden NFL 23 lag, too! But don't worry! We've found the perfect solution for you-LagoFast, it can easily fix these issues. So please don't hesitate to throw these problems to LagoFast!
LagoFast: An Expert in Fixing Madden NFL 23 Lag
As we mentioned above, LagoFast can easily solve the lag, high ping, and FPS boosting issues you are experiencing in Madden NFL 23. What's more, it can reduce ping while boosting FPS. This still begs the question, what makes LagoFast able to solve so many chagrined problems? LagoFast is built on an LFP data transmission protocol that was created in-house to give intelligent matching to the best nodes. Furthermore, the LagoFast crew has 8 years of expertise in handling gaming issues. These facilitate Madden NFL lag issue solving. What's more, with a one-click boost, you can boost FPS, which gives you super-smooth visuals.
Most notably, LagoFast offers a pay-per-minute plan, you can stop it whenever you want This makes LagoFast more affordable compared to the game booster that requires a full month's purchase. If, after learning about LagoFast numerous benefits, you are still undecided about utilizing it, we provide a free trial for new users as well. I believe that you will unable to leave him after using.
The features of LagoFast are as follows:
Support Plan-Per-Minute service, more economical and cost-effective.
Worldwide distributed servers & nodes
More than 8 years of fixing game issues
Reduce ping while also boosting FPS
Simple to use, with a single press of the Boost button
Supports over 1000 games
How Can I Use LagoFast in Madden 23?
As a wonderful VPN, LagoFast can help you solve all kinds of problems. In the next, I will show you how to use the product.
Step 1: Download LagoFast.
Step 2: Search Madden 23 in the Search Box and select it in the search result.
Step 3: Choose the server.
Step 4: Click on the Boost button and start boosting. Here, you can see your real-time ping & packet loss rate.
Video of How to Use LagoFast