LagoFast could help you to reduce Black Desert ping, crash, and lag, and ensure your immersive gaming experience in Black Desert
Black Desert Overview
Black Desert is a sandbox-oriented fantasy massively multiplayer online role-playing game (MMORPG), which is developed by Korean video game developer Pearl Abyss and originally published for Microsoft Windows in 2015. In this game, you can experience intense, action-packed combat, battle massive world bosses, fight alongside friends to siege and conquer castles, and train in professions such as fishing, trading, crafting, cooking, and so on.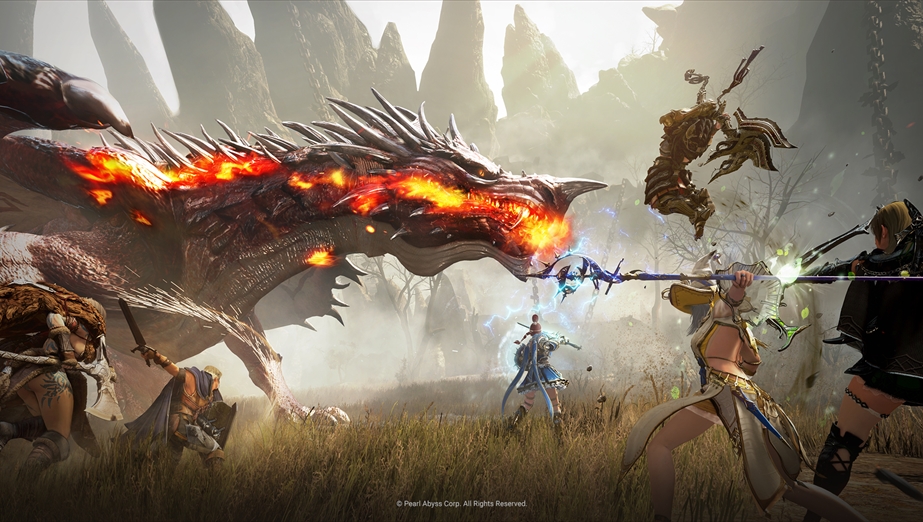 Use LagoFast To Reduce Black Desert Ping
Many Black Desert players complained that they countered many problems, like Black Desert lag, high ping, crash, and other server connection problems. How to optimize these questions, and how can I have an immersive gaming experience in Black Desert become the questions Black Desert players are most concerned about. Following this article, you can find the measures that could be taken to solve the issues mentioned above. And among these suggestions, I do want to introduce a professional Black Desert reduce ping tool LagoFast, which has more than 8 years of game boosting experience. This ping reducer tool could use its proprietary protocol and servers to assist you in optimizing Black Desert game issues. In brief, the services that Black Desert reduce ping tool LagoFast could provide are as follows:
Test the Black Desert real-time ping
Reduce effectively the Black Desert high ping
Reduce Black Desert lag issues
Avoid Black Desert crash problems
Provide you with the Black Desert news and information like server choice
How Can I Use LagoFast?
As a wonderful VPN, LagoFast can help you solve all kinds of problems. In the next, I will show you how to use the product.
Step 1: Download LagoFast.
Step 2: Search the game in the Search Box and select it in the search result.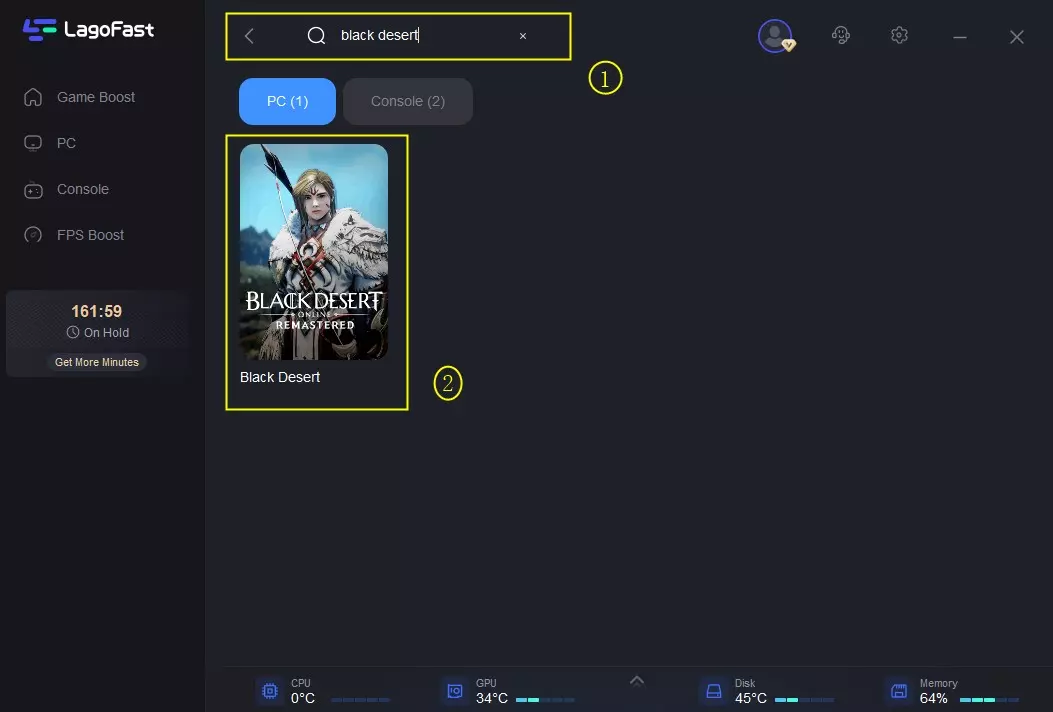 Step 3: Choose the server.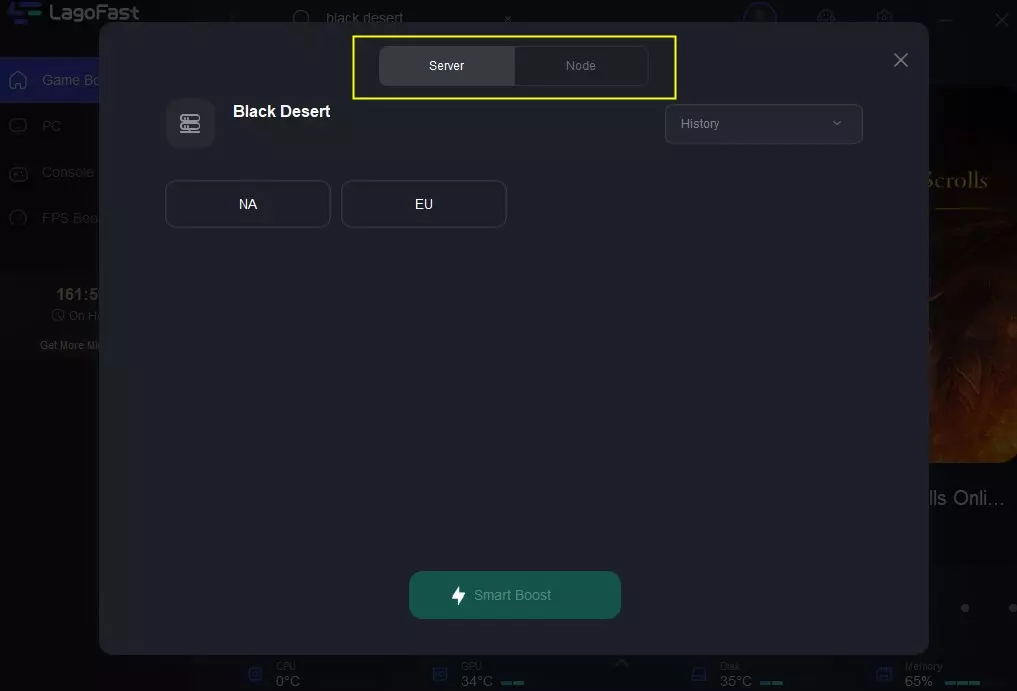 Step 4: Click on the Boost button and start boosting. Here, you can see your real time ping & packet loss rate.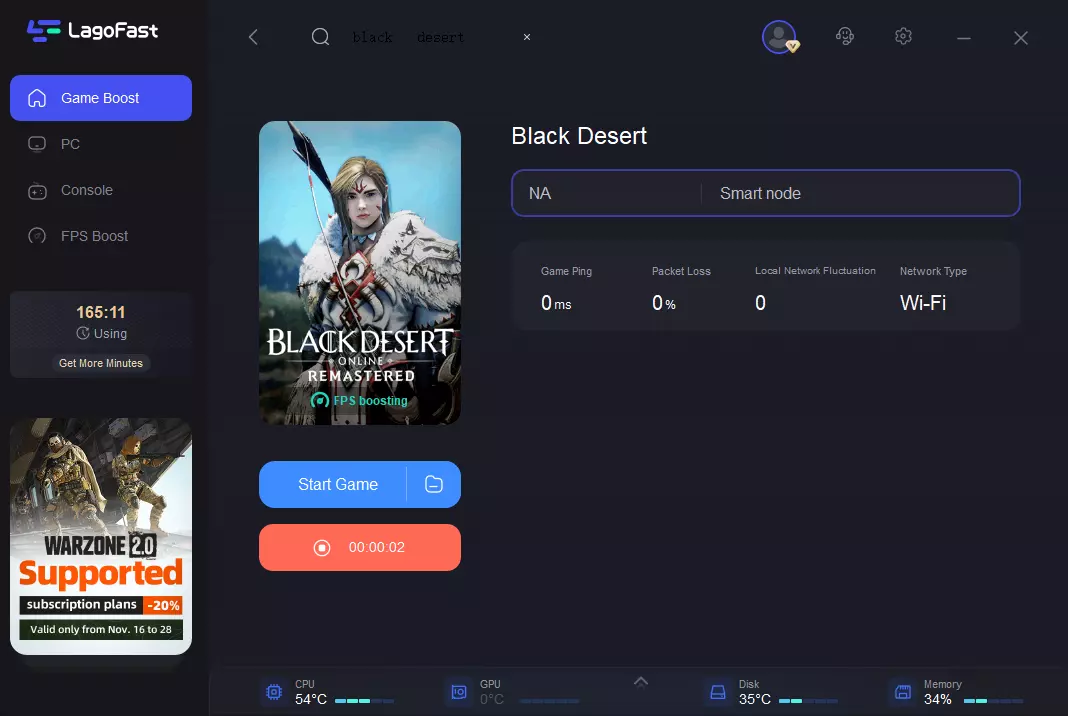 Video OF How To Use Black Desert Reduce Ping Tool LagoFast