Call of Duty: Warzone 2 is a first-person shooter (FPS) game that was created by Infinity Ward. It includes two modes for 150 players at most. Players can play in three-person teams, single-player teams, two-player teams, and four-player teams. Considering your win rate and playtime, the Infinity Ward server will match you with equally excellent people. The stronger you are, the better players you will fight with. However, along with the attractive visual effects and innovative gameplay, game issues like CoD Warzone 2 lagging spikes, CoD Warzone 2 server lag, and packet loss. That's why you need a CoD Warzone 2 game booster - LagoFast. And this article will help you know the reasons for those game issues and get rid of them.
Part 1: How to Reduce Warzone 2 Lag Spikes - Easy & Workable
Part 2: Why Warzone 2 Lag Spikes & Latency
Part 3: How to Fix Warzone 2 Stuttering & Server Lag
How to Reduce Warzone 2 Lag Spikes & Latency
CoD Warzone 2 is now available on the Steam platform and registered for a PC BETA test, which will come out from September 28th to October 4th. The wonderful in-game experience can be spoiled by such issues as below, see if you have experienced the same.
- The automatic match system makes me face the same players every time.
- Every time the plane scene starts and when I have jumped from the plane, I get intense lag and screen stuttering!
- An error message suddenly pops up during the fight and I was just logged out!
- The game usually crashes with an error and asks me to verify game files
- I encounter the social menu bug: clicking on the social button booted me right back to the main menu, locking me out of viewing their friend lists or grouping up.
Want a quick fix? As a professional the first Descendent game booster, I think LagoFast should be recommended, with its excellent features:
Self-developed game data transmission protocol
Easy to download and register
Reduce packet loss and server lag in Warzone 2
Reduce CoD Warzone 2 lag spikes and stuttering
Fix high ping in CoD Warzone 2 obviously even get 0 ping
Offer booster for 1000+ popular online games, including Diablo 4, Overwatch2, etc.
A reasonable price with Pay-Per-Minute Plan and free trial!
Follow the following steps to reduce CoD Warzone 2 lag spikes and boost fps in CoD Warzone 2.
Step 1: Download LagoFast.
Step 2: Type 'CoD Warzone 2' in the Search library and click CoD Warzone 2 button.
Step 3: Choose the server nearer to you. Make sure the server is it same as your game server.
Step 4: Then you can see the ping rate and status of packet loss after boosting CoD Warzone 2.
Why Warzone 2 Lag Spikes
As a game that combined with an interesting story and model, CoD Warzone 2 attracted many players. This game allows players from many kinds of game platforms. It's both a blessing and a curse for CoD Warzone 2. Players from different platforms will have different online statuses. You or your partner might suffer lag spikes and server errors in CoD Warzone 2 when playing it if you rely on different platforms to connect the servers.
Your Internet speed and hardware are the two important reasons which may lead to CoD Warzone 2 lag on pc, such as the difference between Switch and a personal computer. LagoFast can be used to reduce hardware differences between different hosts. Moreover, computer gamers should pay attention to their CPU, RAM, and graphics cards. An excellent graphics card can bring better visual enjoyment. These are also important when compared with an online connection and network speed.
If you always suffer from CoD Warzone 2 lag on pc and other online issues like CoD Warzone 2 stuttering, you should take all factors above into consideration and find the way in the following article to find how to reduce lag in CoD Warzone 2.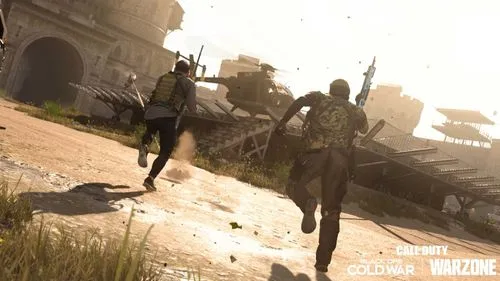 How to Fix Warzone 2 Stuttering & Server Lag
Except for CoD Warzone 2 lag, players from different platforms often suffer from the problem that they can't connect to CoD Warzone 2 servers. First of all, there may be a network problem like fluctuations with the CoD Warzone 2 operator that prevents players from connecting to the server. Poor online network speed is another important factor leading to CoD Warzone 2 lag spikes on pc and CoD Warzone 2 server lag.
The following two solutions are what I think are worthy to consider and refer to:
Subscribe to the official account or website: By subscribing to the official CoD Warzone 2 account, players can not only know the latest information about the game, including game updates and new seasons but also keep abreast of the maintenance time and emergencies of the game. In addition, in the player community, players can communicate with other players and learn how to solve connection problems they may encounter.
Adjust your network connection: An abnormal players' network connection is another possible cause of CoD Warzone 2 server connection error. For CoD Warzone 2, wired connections are more stable than wireless networks. For a better gaming experience, when you can't connect to CoD Warzone 2 servers, you can try to switch to a wired network.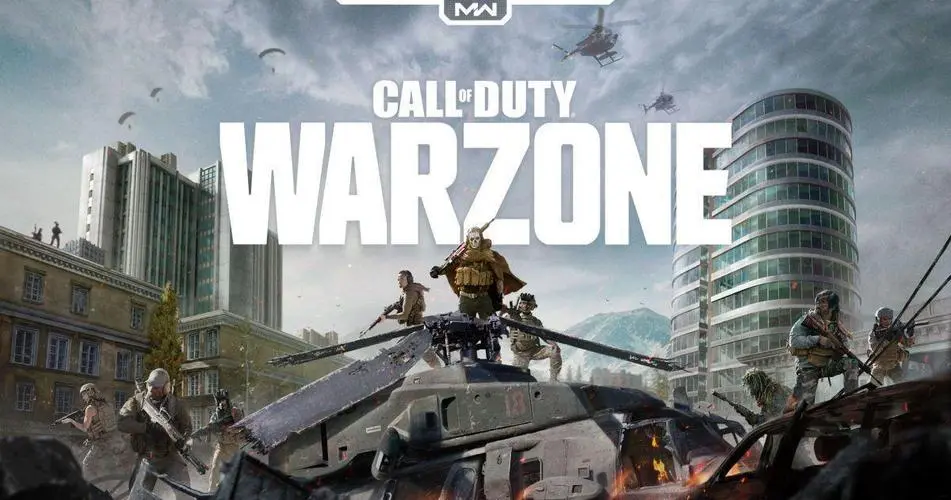 Warzone 2 latency and lag spikes will greatly influence your online gaming experience. To get well-prepared for smooth gameplay and avoid latency and lag spikes in Warzone 2, you'd better make sure you have all settings done for your PC. Also, LagoFast is recommended to be the best lag reducer to help you fix latency and lag spikes in Warzone 2. Try LagoFast now and get higher FPS in Warzone 2!