Infinity Ward's Call of Duty: Modern Warfare 2 is a first-person shooter game. The game takes place three years after Price establishes the elite multinational counter-terrorist unit Task Force 141 with Gaz, Soap, Ghost, and Farah; Vargas is the team's newest member. After a US missile strike kills a foreign general, 141 is dispatched to contain the situation and prevent further escalation, while also fighting the terrorist organization Al-Qatala and the drug cartel Las Almas. To whet players' appetites, the game adds a slew of new features, including an advanced AI system in campaign and co-op modes, water physics and swimming mechanics, and an overhauled vehicle system. FPS is critical in first-person shooter games. The game's latency gap can be a deciding factor in winning or losing. Many players have expressed their dissatisfaction with the Modern Warfare 2 FPS drop. This, however, is not an issue for LagoFast, a game problem solver.
Part 1: How to Fix Modern Warfare 2 FPS Drop?
Part 3: Why am I Experiencing FPS Drops During the Game?
How to Fix Modern Warfare 2 FPS Drop?
If you are experiencing game issues in Modern Warfare 2, such as low FPS or lag, please do not hesitate to use this Modern Warfare 2 FPS Booster! Let me go over each of its features. For starters, it has excellent network compatibility, allowing it to deal with a wide range of complex network conditions while safeguarding your gaming experience. It can also provide real-time, intelligent network diagnosis, and use ping value as the measurement standard to match you with the best performing network nodes. Second, you can enjoy the boost experience whenever and wherever you want! LagoFast has exclusive acceleration channels in over 60 countries/regions. Third, it is very simple to use, allowing you to enjoy the ultimate gaming experience with a single click. What's more, you can adjust the FPS Boost button according to your actual needs to create your own acceleration environment.
Let's see the features of LagoFast:
Over 8 years in game issues fixing
Pay per minute, the only one that has a time charge package!
Boost FPS while reducing Modern Warfare 2 high ping value
Real-time ping test and packet loss rate
Simple to use, with only one click boost
Support easy lobby in CoD games
How to Boost FPS in Modern Warfare 2
Step 1: Download LagoFast and get a free trail. (No need credit card)
Step 2: Click on "FPS Boost" on the left side.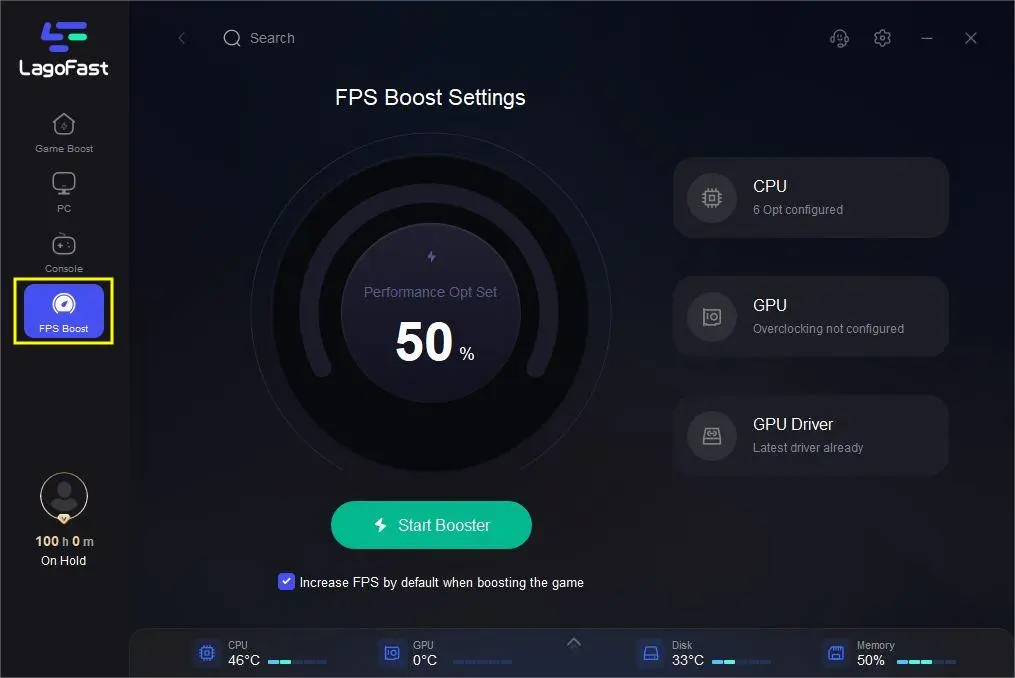 Step 3: Click "CPU Optimization" on the FPS Boost page and choose the settings that you want to open.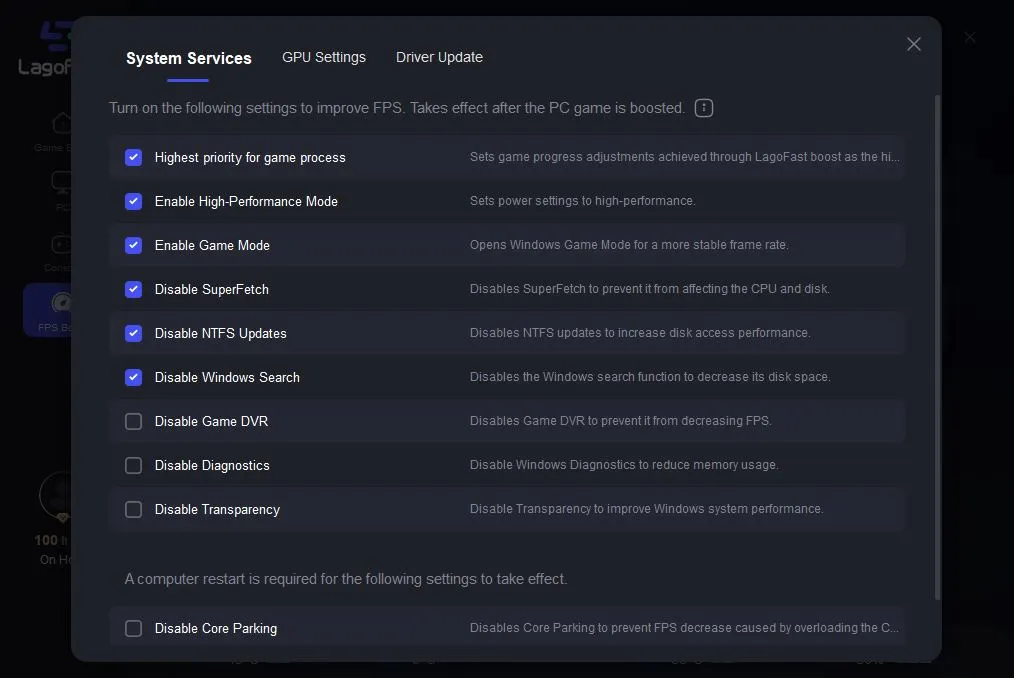 Step 4: Click "GPU Settings" on the FPS Boost page.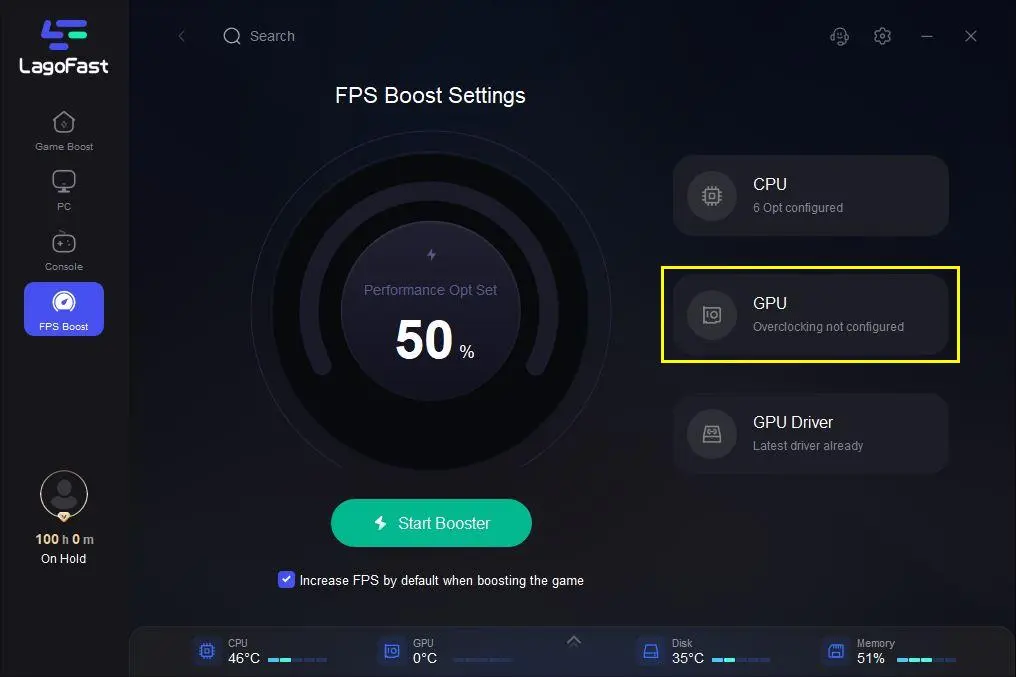 Step 5: Slide to choose your overclocking level in the first bar and tick "Enable GPU Boost" in the second bar.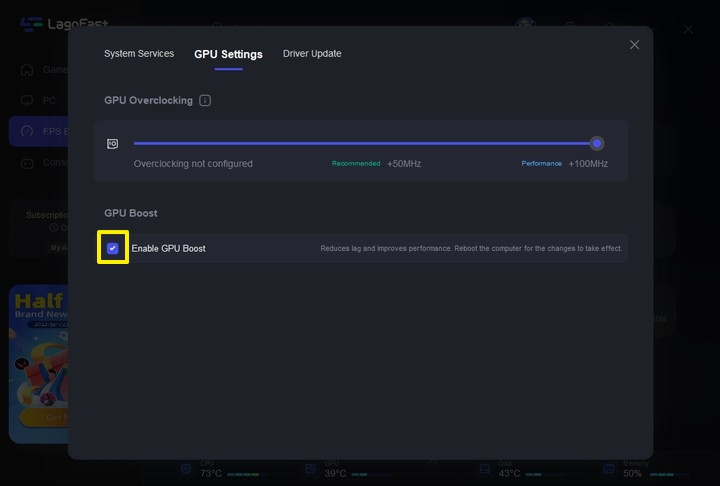 Step 6: Click "GPU Driver" on the FPS Boost page to check your GUP Driver updating version.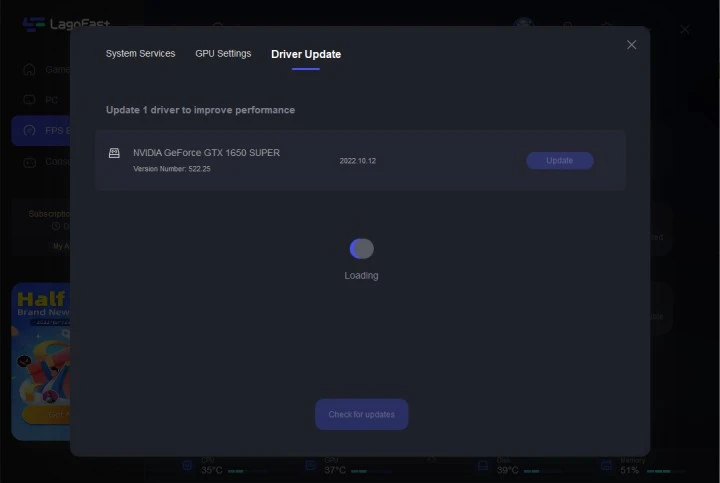 At last, you need to return to the FPS Boost page, and clicking "Start Booster" is OK.
How to Reduce Lag and High Ping in MW2
Step 1: Download LagoFast.
Step 2: Type " CoD: Modern Warfare 2 " in the Search box and choose it among the results.
Step 3: Choose a server by yourself.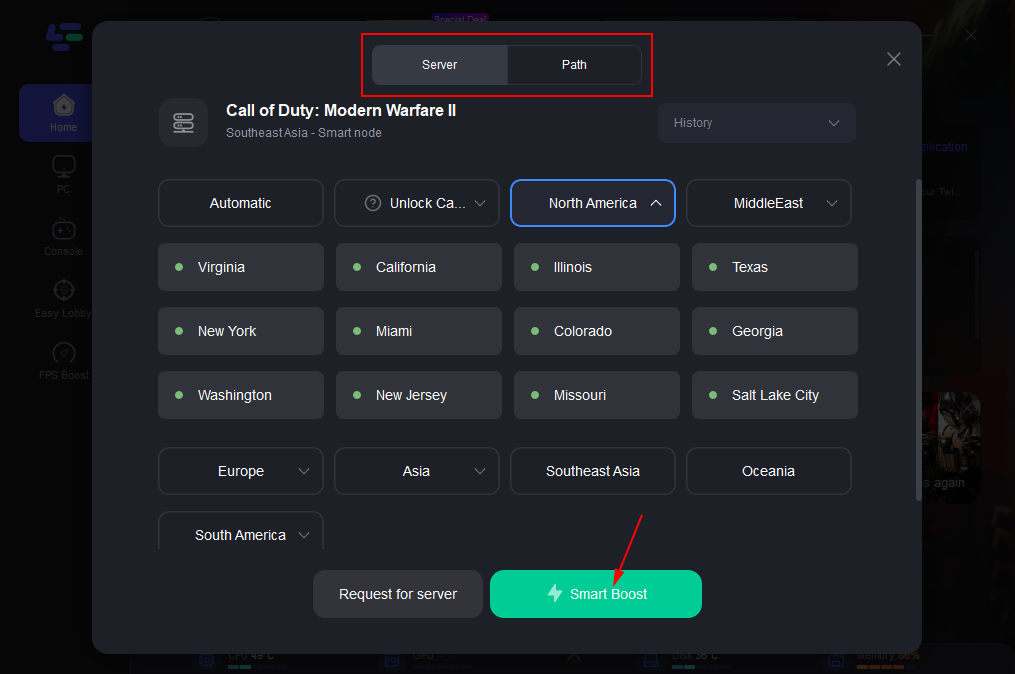 Step 4: Click the Boost button to start boosting.
This page displays your real-time ping rate and packet loss rate, you will be able to determine whether it is appropriate to play the game.
Get Easy Lobby in Cod Games Using LagoFast
Step 1: Download LagoFast and register, remember to get free trial time.
Step 2: Type " easy lobby " in the Search box and click it.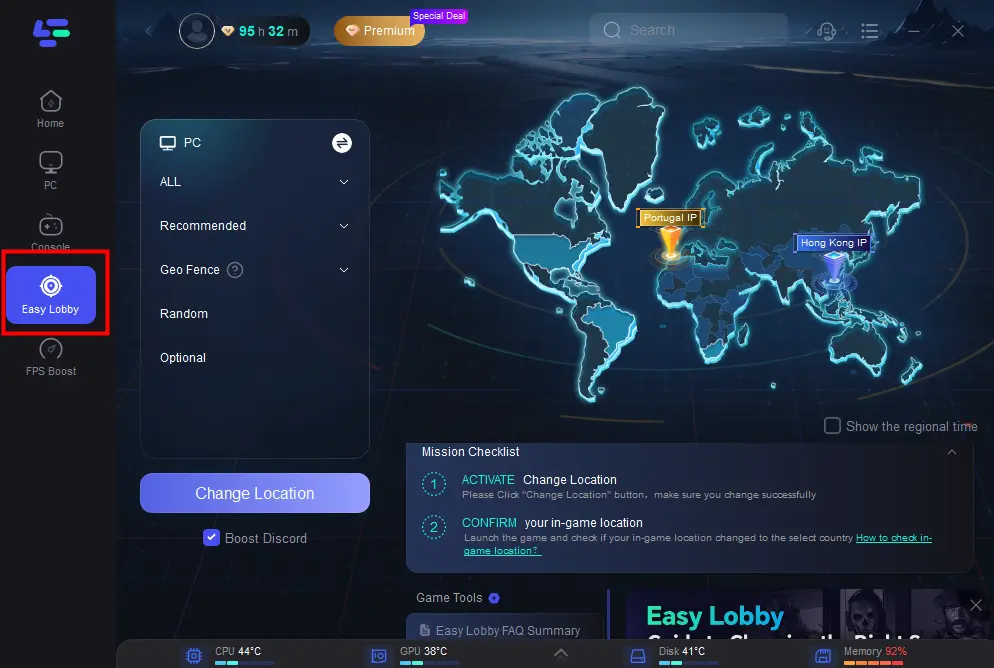 Then, you can adjust the server you wanted and choose the best nodes with lower ping.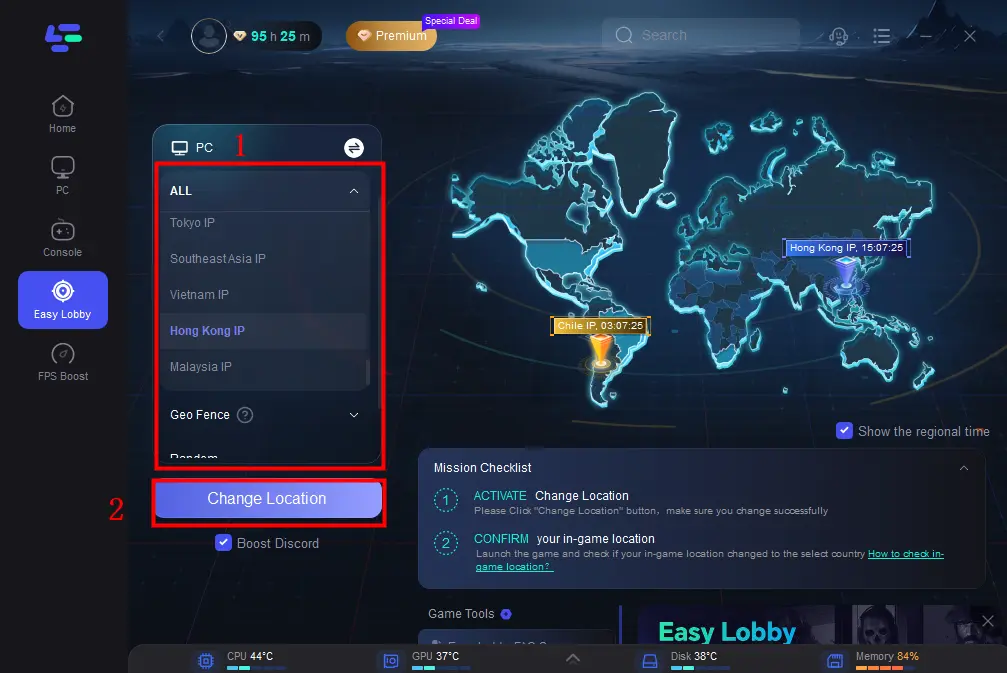 Step 3: Click on the Boost button to begin boosting.
On this page, you can have a direct view of your real-time ping rate and packet loss rate which are related to FPS performance.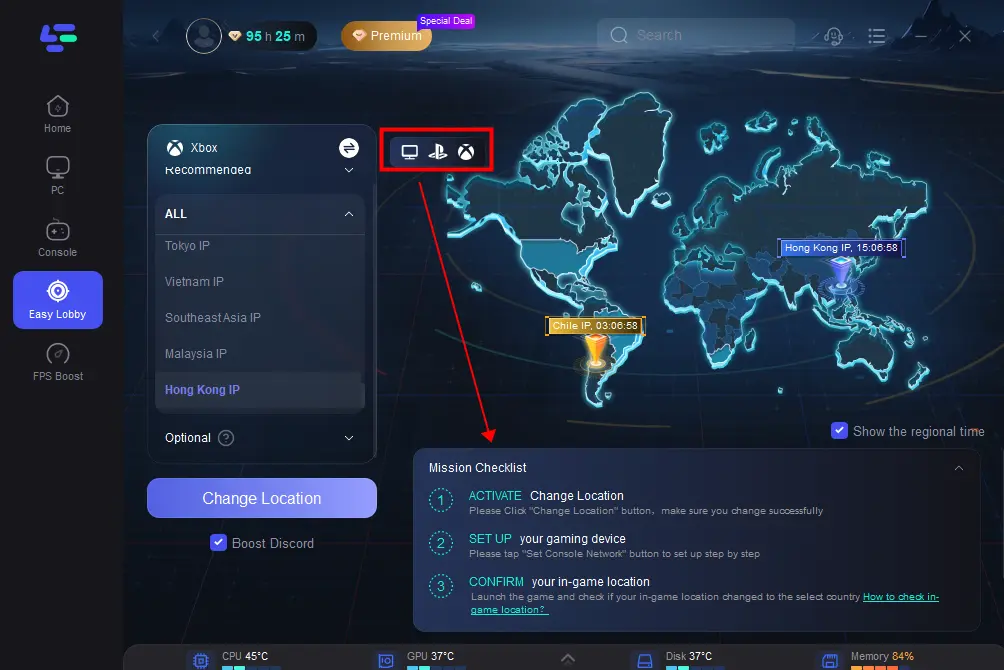 Other solutions
FPS drops in all games can be caused by a number of factors, such as outdated graphics drivers, too many background application processes, and corrupt game files. Fixing the problem from a single angle may not improve Modern Warfare 2 low FPS, but you can still try to fix it yourself. We have compiled a list of several popular and effective methods. We hope they will improve your gaming experience.
Check your system: After the game is released, the game developers will provide the system requirements for the game, including the minimum and recommended system requirements. The minimum system requirements are the hardware and software specifications that must be met in order for the game to run on your PC. The computer system requirements that allow you to maintain higher settings for enjoyable gameplay in the game are known as recommended system requirements.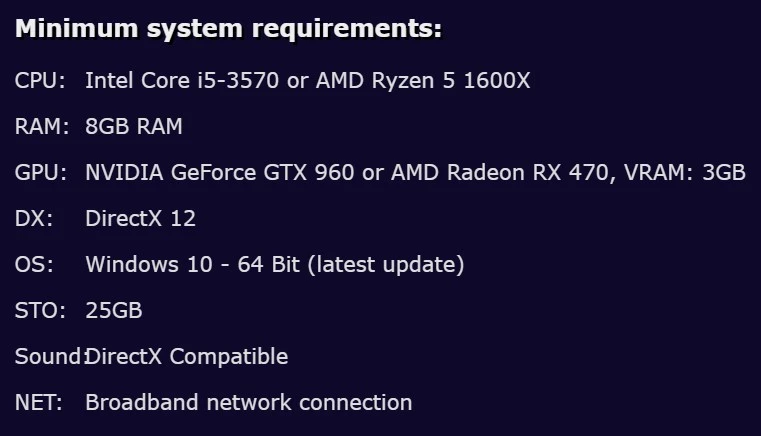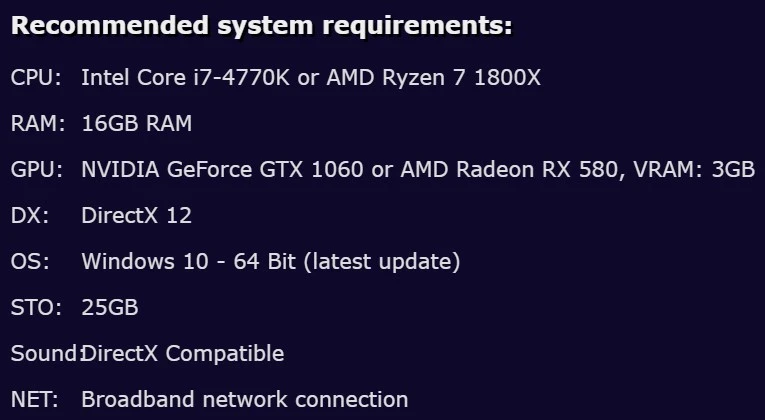 Cooldown your CPU and GPU: CPU and GPU overheating can be the cause of low FPS. When your computer gets too hot, the main PC components can keep working, but they will slow down to protect themselves. So, when we start playing the game, everything is fine, but after a while, Modern Warfare 2 FPS drops. At this point, we can lower the temperature of the computer by placing it in a well-ventilated area, removing dust from the radiator, or adding additional fans.
Verify the integrity of the game: An incomplete game can cause a variety of issues, including lag, low FPS, and even crashes. You can check on Steam to see if the game files are properly installed on your computer.
What does FPS Mean?
If you don't know the meaning of FPS, it can be confusing when reading information related to FPS. Here, we first introduce you to what FPS means. FPS usually has two meanings: the first is a first-person shooter, such as Call of Duty, or Apex. The player takes on the role of the character from the first perspective and shoots to kill enemies. The second stands for frames per second, which is the frequency of consecutive images captured or displayed per second (the number of images displayed on the screen in one second). It is often used to describe how smoothly video game content flows. The more frames per second, the more smooth the gameplay is. Generally speaking, when the FPS is greater than 60, you will experience perfect gameplay, but when it is less than 60, the game becomes laggy and the graphics become incoherent.

Why am I Experiencing FPS Drops During the Game?
In fact, in Modern Warfare low FPS can occur for a variety of reasons, including computer hardware or software issues. We've summarized some of the most common causes of low FPS below, and after you understand the causes, we'll show you how to solve the problem.
Not meet the minimum system requirements: Modern Warfare 2 is taxing on your computer's hardware. If you run the game on an old computer, you may notice that it lags like a movie projector. If you notice that your FPS is constantly dropping, particularly during the shootout scenes, you should check your computer's specifications to see if they meet the minimum system requirements. Game developers typically include minimum system requirements on the game's download screen to ensure that players' computers can render their meticulously crafted games flawlessly.
Too many background apps: To keep the computer running properly, many processes run in the background. We frequently open browsers and chat software before we play. However, these background tasks can consume a significant amount of RAM or CPU resources, resulting in Modern Warfare 2 FPS drops. Particularly Google Chrome, which can consume a significant amount of CPU resources, and you can see this when opening Task Manager.
Graphics Card Drivers issues: Graphics card drivers can cause FPS drops in all games. Graphics drivers, also known as display drivers or video drivers, provide operating instructions to a piece of hardware known as a graphics card, which is specifically dedicated to rendering images on your computer. FPS is determined by the graphics card's processing power and the refresh rate of the monitor.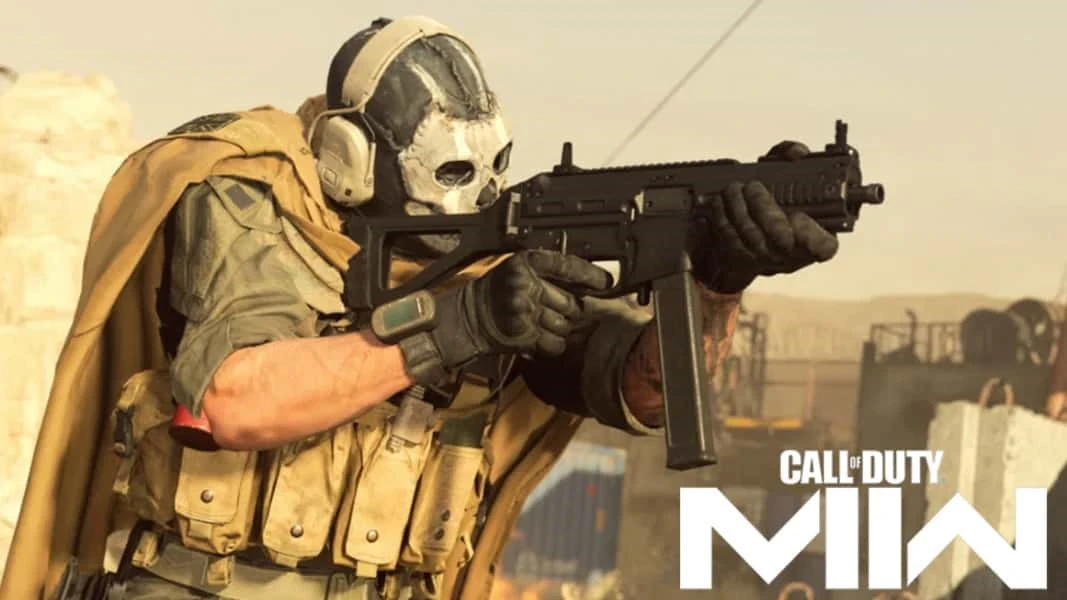 Modern Warfare 2 FAQs
What's the release date of CoD: Modern Warfare 2?
The release date for Call of Duty: Modern Warfare 2 is October 28th. It's also available on all major platforms, including Playstation, Xbox, and PC through Battlenet/Steam. The Modern Warfare 2 early access beta will begin on Friday, September 16, but only for PlayStation users.
What are the rewards of pre-orders?