Given the lack of indoor courts, do you find it challenging to play basketball on hot summer days or rainy days? It's easy! A basketball simulation game is available here called NBA 2K23. In every version, the National Basketball Association is simulated in this game. The gameplay is similar to a typical basketball game because the user can manage an entire team or a single player. Goals are consistent with basketball regulations, and the presentation is similar to that of actual NBA games that are broadcast on television. This game is ideal for you if you're a huge NBA and basketball fan! However, along with the praise for its real-life gameplay come critics about the NBA 2K23 FPS drop and low FPS. These game issues can affect players' in-game experience in a really bad way. Stuttering, lagging, and crashing can happen because of it. And players find it difficult to solve it by themselves. Lucky for you, I'll tell you everything about NBA 2K23 FPS drop and the some effective ways to fix it! Among them, the easiest way is to use NBA 2k23 game booster LagoFast.
Part 1: How to Fix NBA 2K23 FPS Drop?
Part 3: What Causes NBA 2K23 FPS Drop?
Part 4: How to Solve NBA 2K23 Performance Issues?
How to Fix NBA 2K23 FPS Drop?
Use an FPS Booster —— LagoFast
If you ask me what is the most effective and convenient way to fix NBA 2K23 FPS drop, the first thing that pops up in my mind is this ultimate FPS booster —— LagoFast. It has more than 8 years of experience in boosting in-game FPS and fixing performance issues. Unlike normal game boosters, LagoFast specializes in fixing all kinds of FPS issues and adjusting your PC settings to improve your FPS performance. Besides its abundant practical experience, LagoFast also has strong a technical backup —— its self-developed game data transmission protocol. Moreover, LagoFast provides new users with a free trial and has a Pay-per-Minute plan. The monthly plan is also the lowest among the same-rank products. Give it a try and you'll say goodbye to NBA 2K23 low FPS forever!
The features of LagoFast are as follows:
Well-experienced & well developed
Effectively boost NBA 2K23 low FPS
Globally distributed servers
Automatically adjust your PC settings
Support a free trial & a Pay-per-Minute plan
Here's how to use LagoFast to fix the NBA 2K23 FPS drop:
Step 1: Download LagoFast.
Step 2: Click on "FPS Boost" on the left side.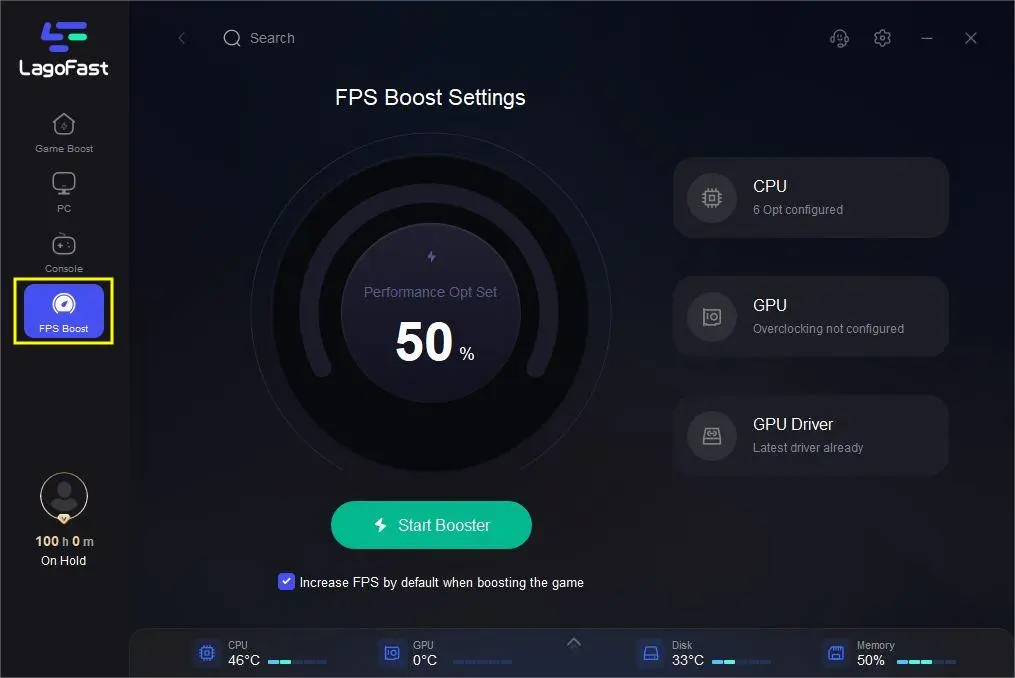 Step 3: Click "CPU Optimization" on the FPS Boost page and choose the settings that you want to open.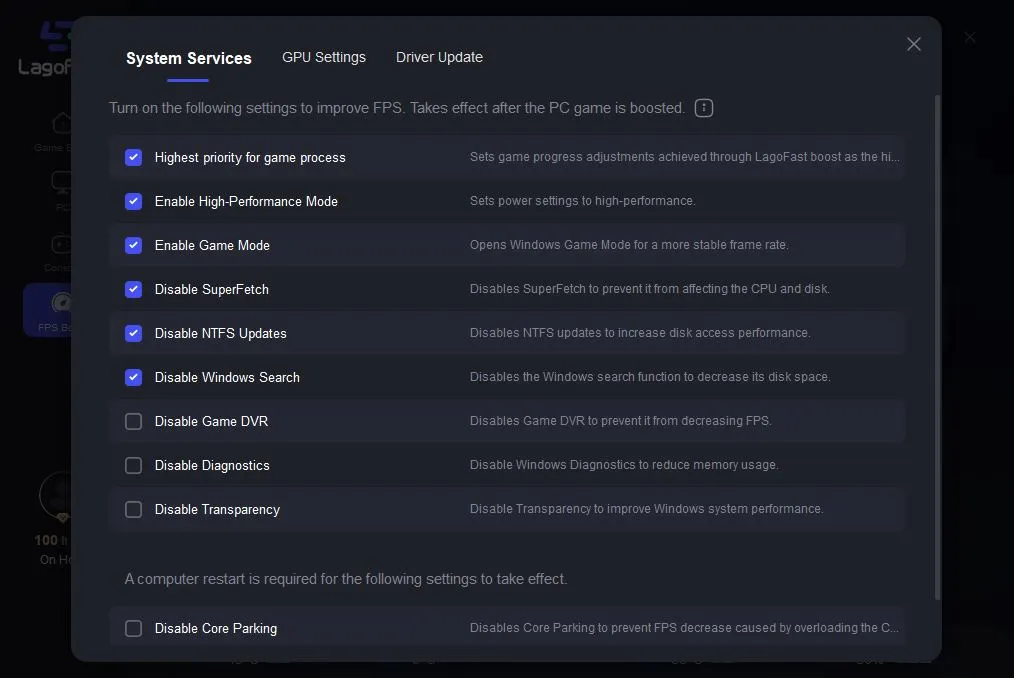 Step 4: Click "GPU Settings" on the FPS Boost page.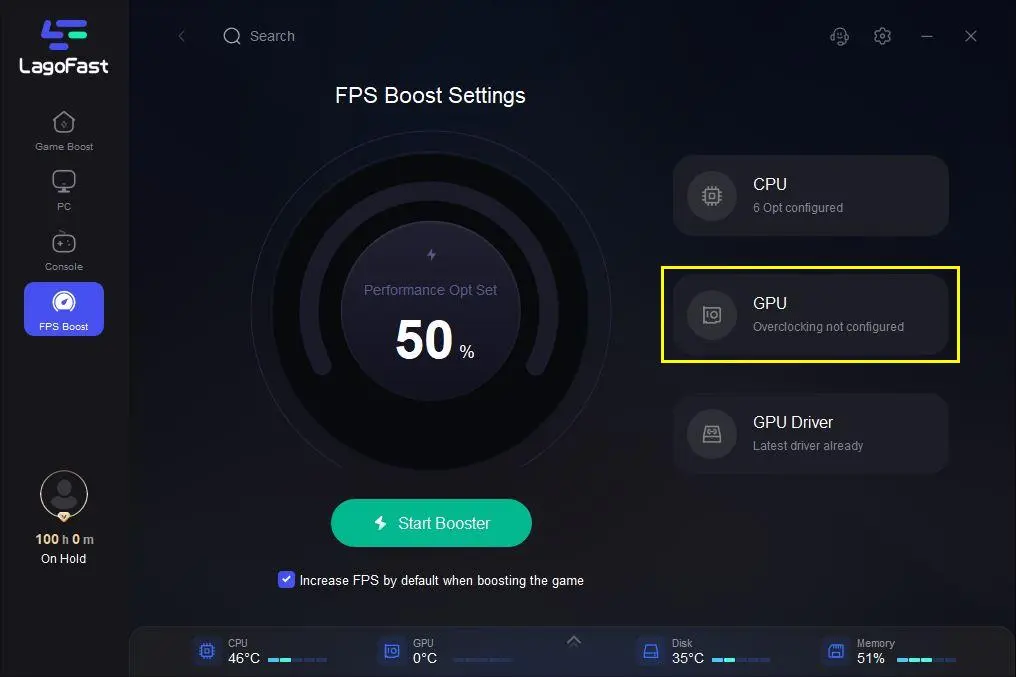 Step 5: Slide to choose your overclocking level in the first bar and tick "Enable GPU Boost" in the second bar.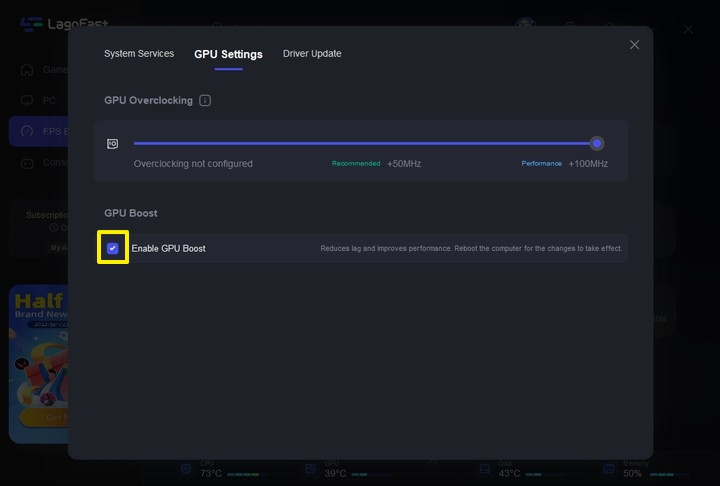 Step 6: Click "GPU Driver" on the FPS Boost page to check your GUP Driver updating version.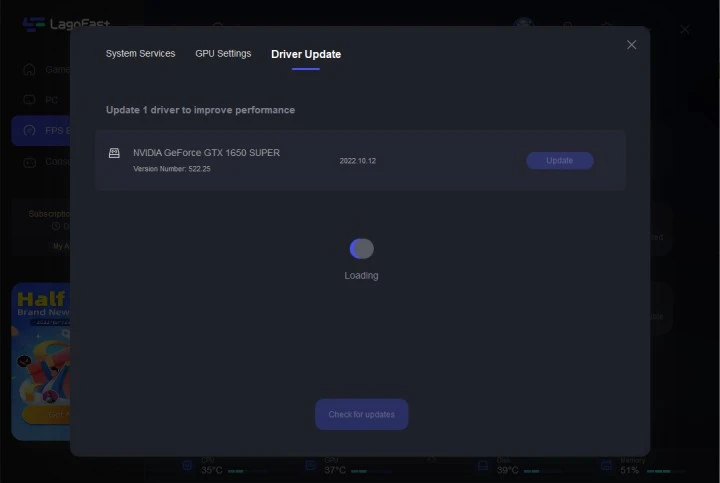 Meet the recommended requirement
If you want to launch the game properly, meeting the minimum requirement is enough. However, if you are chasing after a good in-game FPS performance, then meeting the recommended requirement is a must. Here are the recommended requirements of NBA 2K23:
OS: Windows 7 64-bit, Windows 8.1 64-bit, or Windows 10 64-bit
Processor: Intel® Core™ i5-4430 @ 3 GHz/ AMD FX-8370 @ 3.4 GHz or better
Memory: 8 GB RAM
Graphics: NVIDIA® GeForce® GTX 770 2GB/ ATI® Radeon™ R9 270 2GB or better
DirectX: Version 11
Network: Broadband Internet connection
Storage: 110 GB of available space
Update the graphics driver
As I've mentioned above, the NBA 2K23 FPS drop can be caused by an outdated graphics driver. So updating your graphic driver in time is necessary. It can improve your FPS performance in a graphic-intensive game like NBA 2K23. Here's how to do so:
To get the Quick Access Menu, perform right-click on the Start Menu.
From the list, select Device Manager.
After that, double-click the Display Adapters category to expand the list.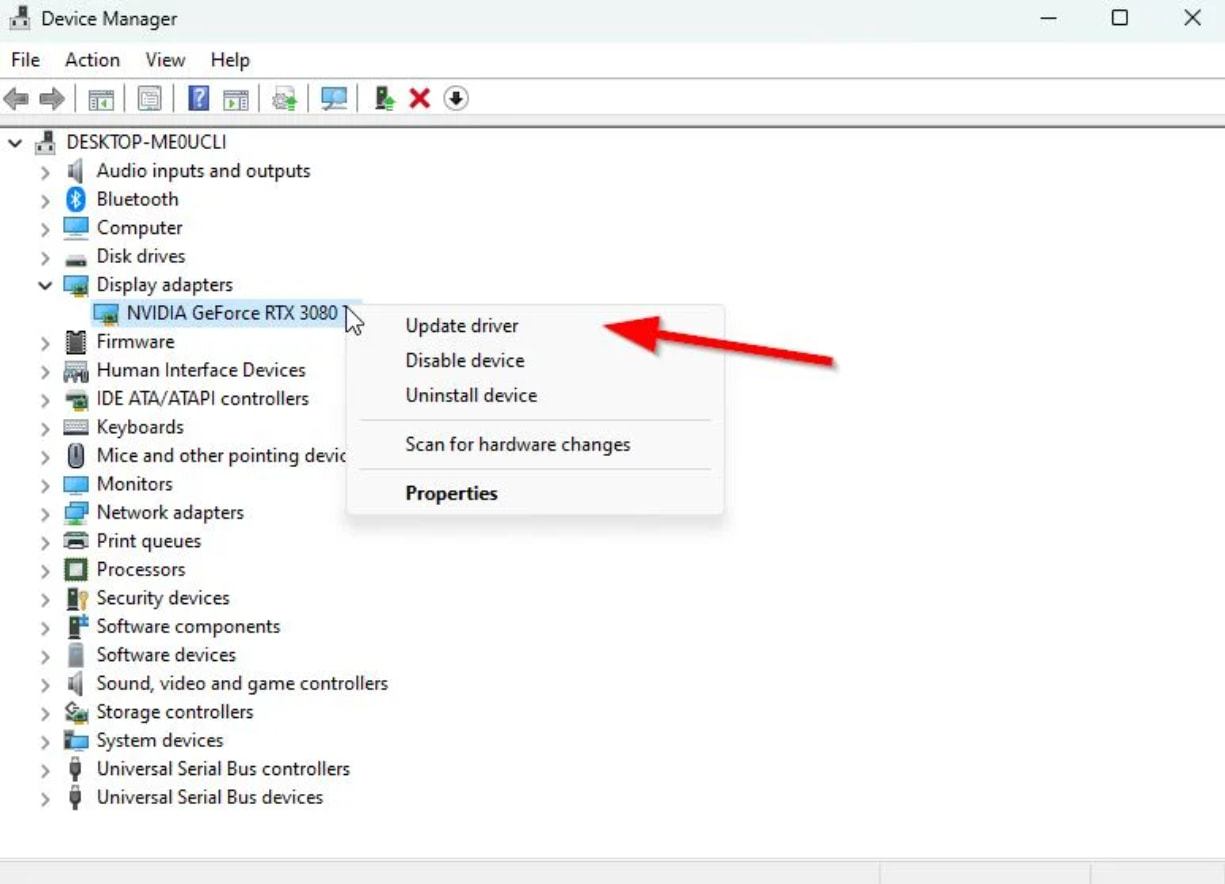 After that, right-click on the name of the specific graphics card.
Choose Update driver > Automatically search for drivers.
It will automatically download and install the most recent version if an update is available.
Rebooting your computer after finishing will change the impact.
Switch your display mode
The in-game options menu allows you to change the display mode from fullscreen borderless to windowed bordered or vice versa. Depending on your screen resolution and computer configuration, it will help the game files run more smoothly. You may give it a single try. This was advantageous to some of the affected players.
End up background running applications
Sometimes unneeded background running applications or programs can also eat up more CPU or Memory resources on the system, which may result in crashes, lags, stutters, FPS dips, and other problems.
To launch the Task Manager, press Ctrl, Shift, and Esc on your keyboard.
Select the tasks that are operating in the background unnecessarily and using up too many system resources by clicking on the Processes tab now.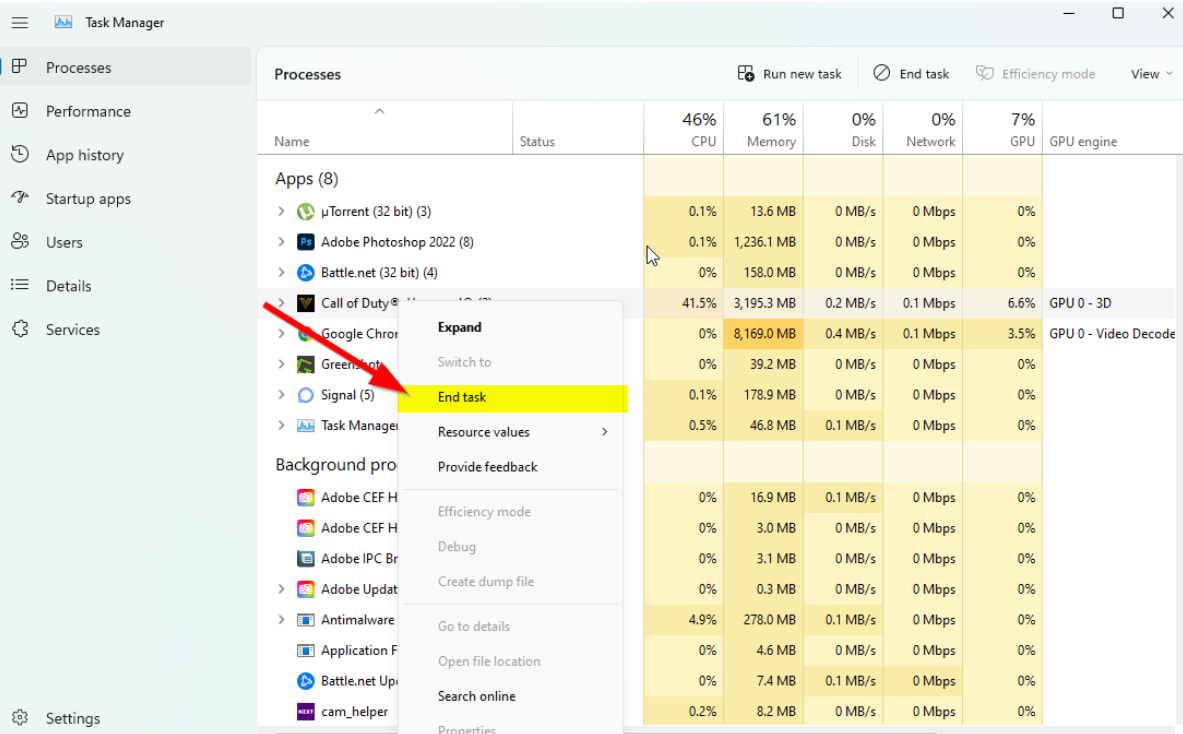 To end a task, click on the End Task button. Repeat these procedures, one by one, for all superfluous tasks.
Restart your computer to make the changes take effect.
What is FPS?
Frames per second, or "frame rate," is the frequency of successive images that are taken or shown per second (i.e., the number of images that appear on your screen in one second). Contrary to popular belief, we do not actually perceive animations on our screens. Instead, we observe a number of images that are moving so quickly that they appear to be animated.
The fundamental concept behind frames per second is that the higher the frame rate and the smoother the overall animation, the more images per second a video game exhibits. A game's low frame rate indicates that it displays fewer frames per second than it should, giving the impression of being choppy.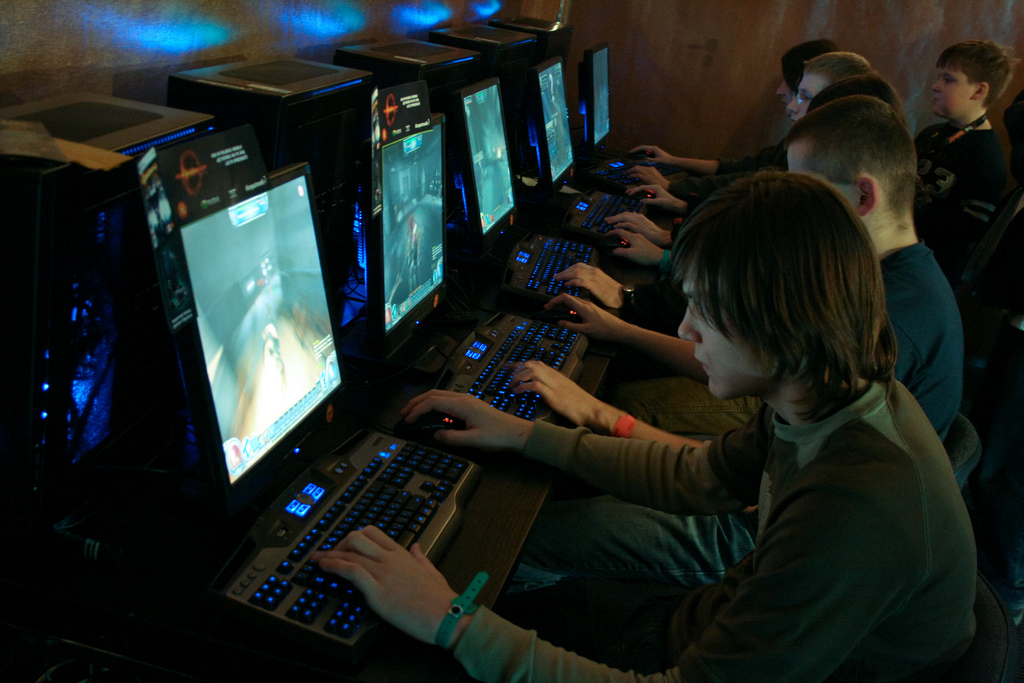 What Causes NBA 2K23 FPS Drop?
Before jumping to discuss how to fix the NBA 2K23 FPS drop, we should first understand why FPS drops in NBA 2K23 happen. This can help you find out the very reason for NBA 2K23 FPS drop on your PC. Here are some potential causes:
Unknown driver changes. Unknown driver changes are among the more frequent problems that cause FPS drop. The GPU is one of the most crucial parts of a computer and has a direct impact on performance, particularly for gaming. To improve performance for newly released games, NVIDIA and AMD regularly provide compatible updates. While companies make every effort to maintain peak performance, unforeseen problems can occasionally occur.
Overheated CPU. Thermal throttling can affect any component of your PC. Parts like the CPU or GPU automatically reduce their performance to maintain safe temperatures when they become too high. This is a hardware problem that is typically resolved by upgrading your computer's cooling system.
Insufficient RAM. A considerable capacity of RAM is necessary for playing modern video games. You should have at least 1GB of RAM accessible even when your game is active because of the way operating systems store information and carry out background tasks. Windows may encounter problems and start writing directly to your hard disks if there is less available. This may result in serious hiccups or even game crashes.
How to Solve NBA 2K23 Performance Issues?
Except for NBA 2K23 low FPS and FPS drop, NBA 2K23 performance issues are also widely complained about by many players. It can cause in-game lagging, stuttering, and even crashing. This is quite annoying. In this case, I also recommend you use LagoFast to fix this. LagoFast can not only boost FPS but also highly improve your FPS performance and fix NBA 2k23 connection errors by offering you the best service. Here's how to use it:
Step 1: Download LagoFast.
Step 2: Search NBA 2K23 in the Search box and click on it.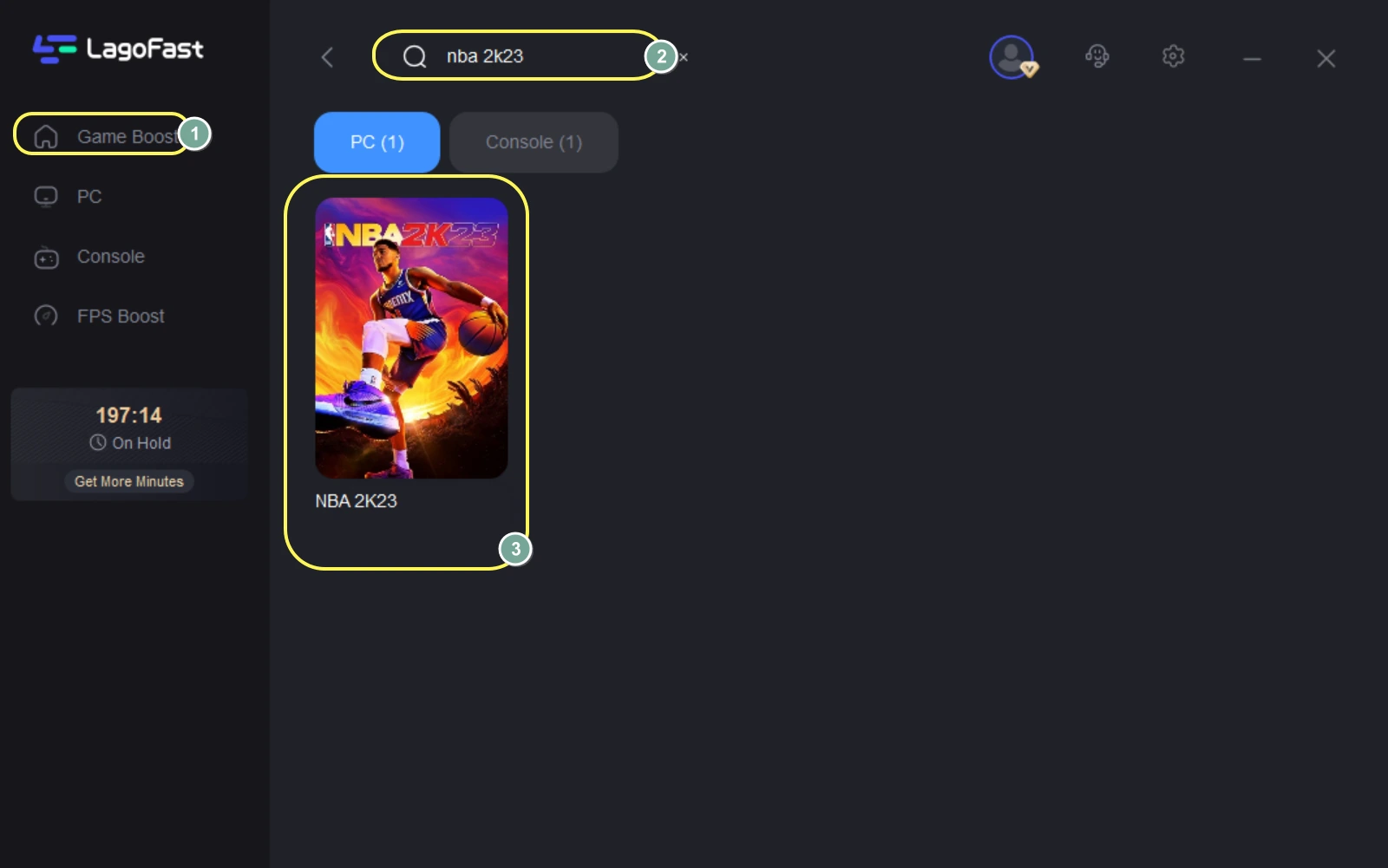 Step 3: Click on the Boost button to start boosting. (By doing so, your PC will be optimized to the ultimate state for you to play NBA 2K23.)
On this page, you can also monitor your real-time ping & packet loss rate.