In Saints Row, you'll as the future Boss, with the company of Neenah, Kevin, and Eli, As you establish your empire over the streets of Santo Ileso and struggle for control of the city, you'll form The Saints and take on Los Panteros, The Idols, and Marshall. However, in the process of playing will inevitably encounter the problem of Saints Row lag spiking, stuttering, or high ping. These can seriously affect your gaming experience. Don't worry, We have summarized for you how to solve these issues effectively, including the simplest solution – downloading LagoFast. If you can't wait to play Saints Row smoothly, read on!
Part 2:Why am I Experiencing Saints Row Lag & High Ping?
Part 3:The Simplest and Most Useful Solution: LagoFast
Part 4: Other Fixes to Saints Row Lag & High Ping
Means and Causes of Lag & Ping
What is lag?
In general, lag is the time delay between a completed job and its outcome. And in games such as Saints Row, Lag is defined as any observable sluggish reaction in an online game caused by high latency or a weak connection. On a sluggish Internet connection, for example, your character or the surroundings they're in may stutter.
What is ping?
Ping is the network delay between a player's computer (or the client) and either another client (peer) or the game's server in the realm of online video gaming. During games, ping informs players about how quickly their machine communicates with a gaming server. Ping speed is the time it takes for network devices to 'speak' to one other in milliseconds (ms).
Some games may become unplayable at pings higher than 200ms. You should constantly seek the lowest ping that your environment allows.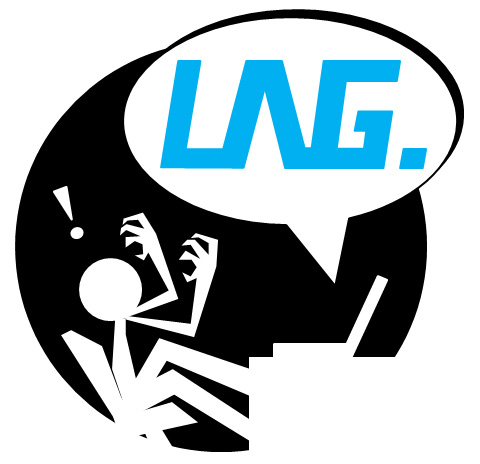 Why am I Experiencing Saints Row Lag & High Ping?
Internet connection speed: One of the most prevalent causes is a slow connection. Most online gaming sites recommend a minimum connection speed of 3Mbps download and 1Mbps upload. Moreover, your internet connection quality is also important, focusing on minimal latency optimizes speeds will allow for faster download and upload.,
Server issues: Lag can also arise due to difficulties outside of your network, such as when game servers go down. When servers don't receive packets quickly enough, there are delays when updates are delivered back to clients.
Antivirus of firewall interference: If your PC is sluggish when playing games, it might be because of antivirus software. Some packages limit some parts of gameplay, limiting gaming power and performance. This, together with the power-sharing necessary to execute the program, might cause slowness.
Other apps hogging processing power: Even though you don't know it, your computer may be running other programs in the background. Other programs on your laptop may be operating in the background, using processing power and creating latency.
Games setting: Sometimes, it is merely your in-game settings that are causing issues. Some games may have a frame restriction set, which limits your maximum FPS. When v-sync is enabled, it might also limit your maximum FPS and interfere with your gaming experiences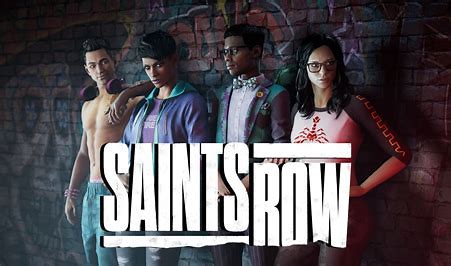 Imagine you are going through the climax of a game, but at that moment, Saints Row begins to lag, that's a terrible thing right? Fortunately, you can use LagoFast to reduce delays and provide a steady gaming experience. LagoFast is based on an LFP data transmission protocol that was created in-house to give intelligent matching to the best nodes. Exclusive routes from across the world deliver ultra-smooth gameplay for a fully immersive experience. Following that, we shall discuss its benefits:
Support Plan-Per-Minute service, more economical.
Support more than 1000 games
Give you fast & stable internet
Super-smooth visuals with a one-click boost.
8+ years of experience in fixing game lagging.
Here's how to use LagoFast ( take Roblox as an example)
Step 1: Download LagoFast.
Step 2: Type Roblox in the Search box and choose it among the results.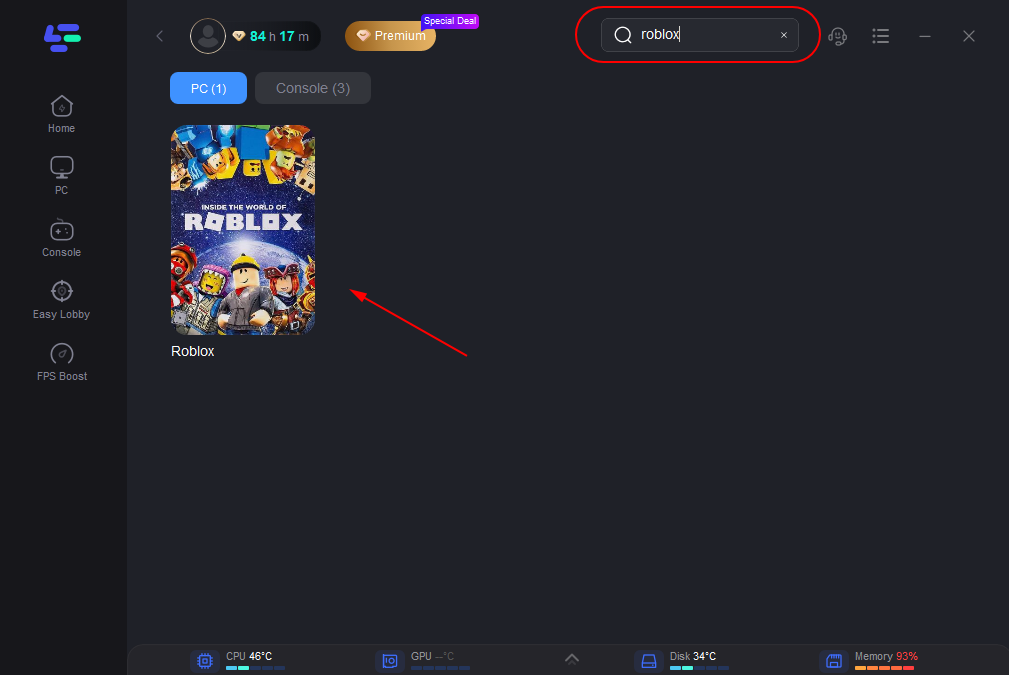 Step 3: Choose your needed server.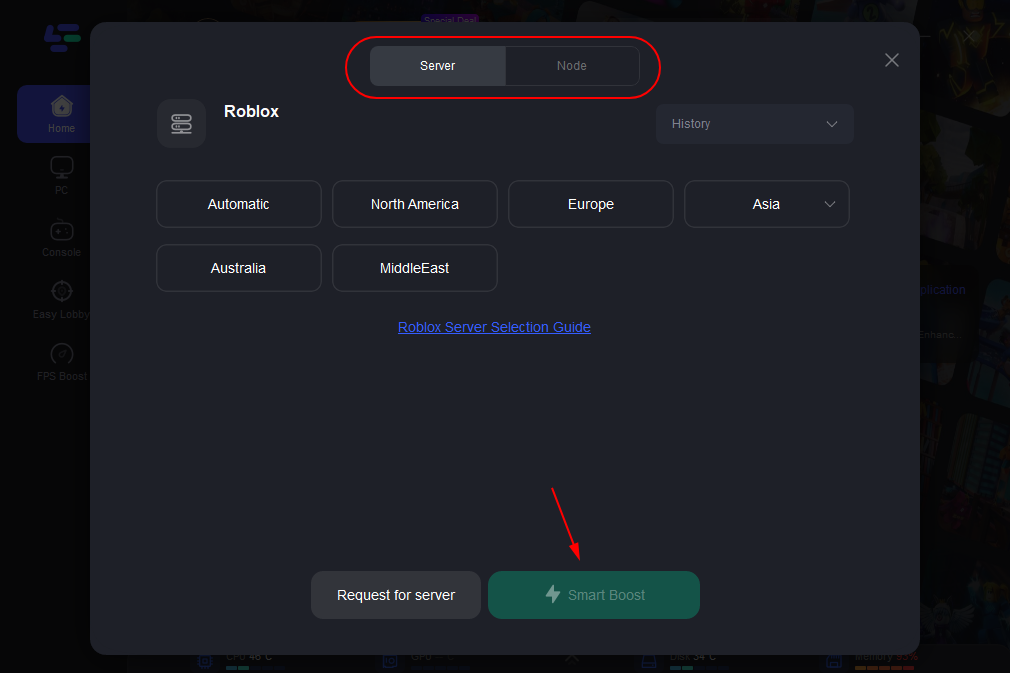 Step 4: Click on the Boost button to start boosting.
On this page, you can have a direct look at your real-time ping and packet loss rate which are closely connected to your FPS performance.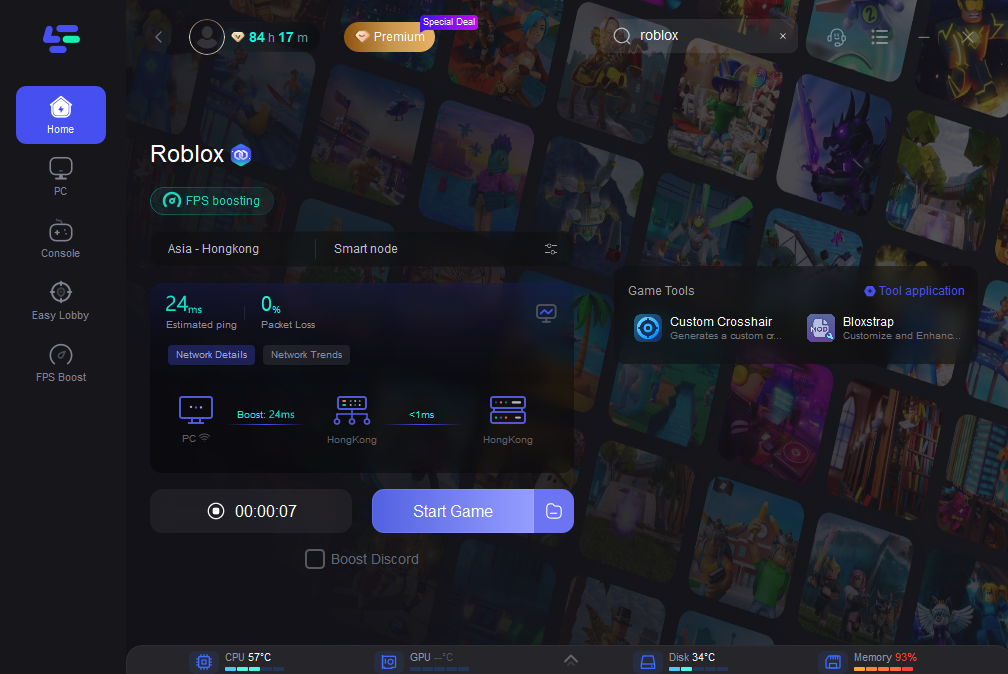 Except for game boosting, there is a specific FPS Boost service provided by LagoFast. You can manually adjust settings by clicking on the ones you want to turn on/off.
To do so:
Step 1: Select the FPS Boost tab on the left side of the desktop.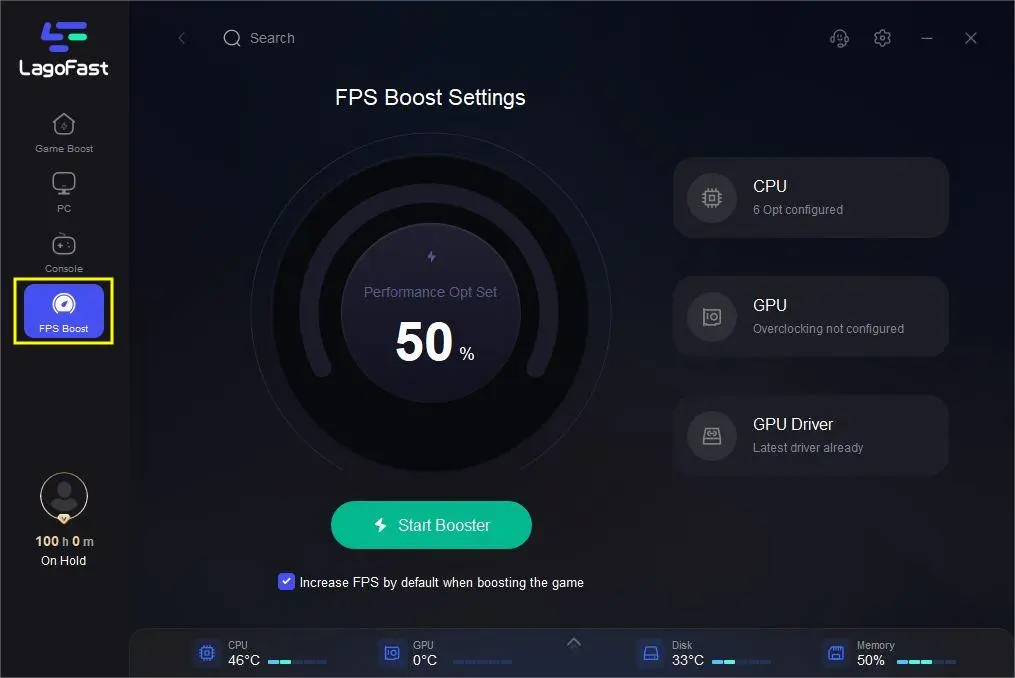 Step 2: Turn on/off the settings to boost Roblox FPS.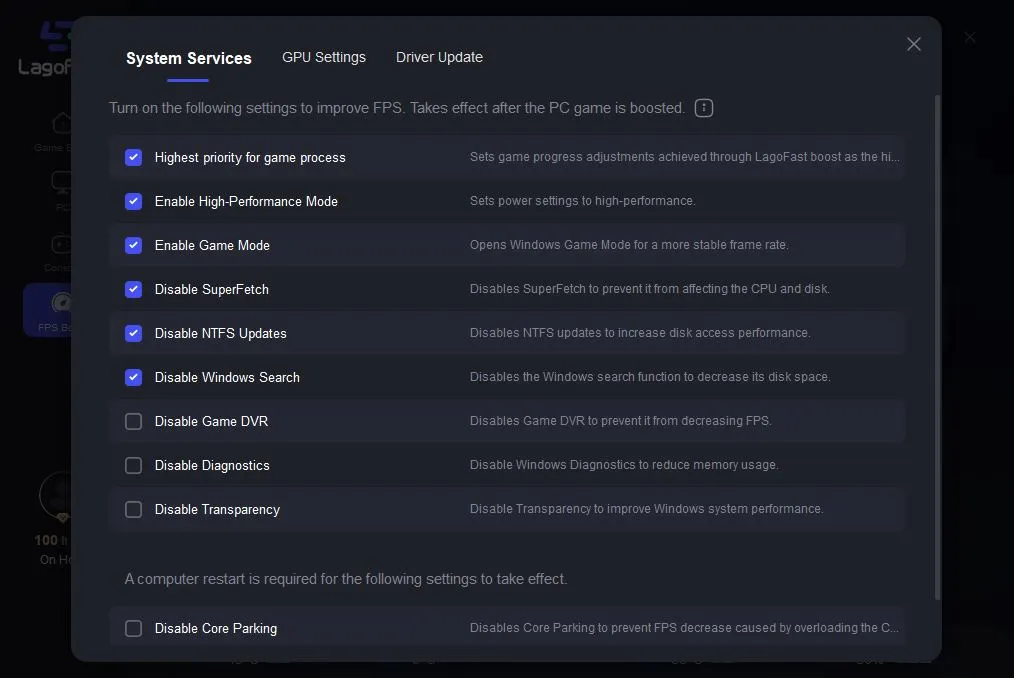 Other Fixes to Saints Row Lag & High Ping
First, you should verify your specs to see whether your PC meets the minimum requirements. This is a prerequisite for your smooth gameplay.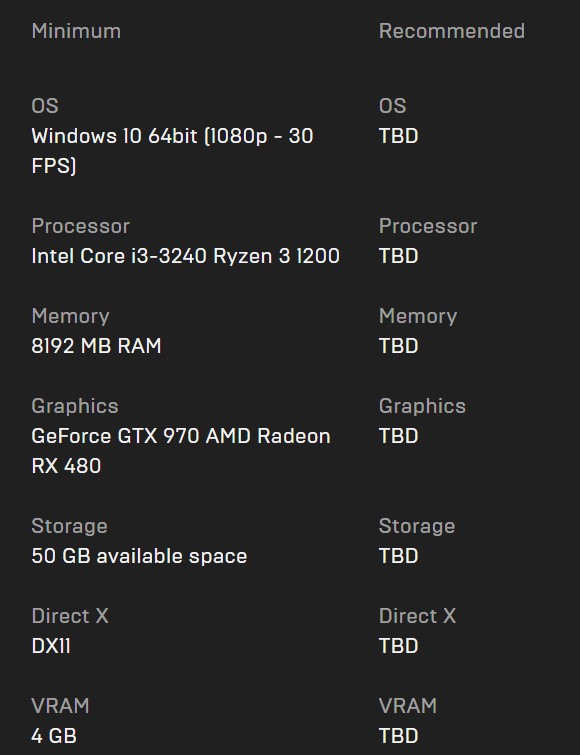 If your PC fits the minimum requirements, but Saints Row still lag, try these solutions below.
Use an Ethernet connection: The simplest option to enhance your Ping is to utilize an Ethernet connection to your PC by physically connecting your computer to the modem. This will give the quickest possible internet connection from your server to your PC.
Remove any other devices from the network connection: It is usually better to keep the number of devices using the same internet connection to a minimum. For example, if a device is streaming a video, it will consume a large amount of bandwidth and restrict the amount of data that a separate device can get, resulting in latency.
Remove useless programs: Remove any unwanted files or apps from your computer or device. This will free up critical disk space while also optimizing your PC.
Close background app: High CPU utilization may slow down your game. At this moment, utilize the task manager to close them in order to free up your GPU and CPU.
Decrease graphics settings: your PC is not powerful enough to handle the game at its highest settings. If you face lag while playing a graphically demanding game, it might be good to take the game settings down a notch to make things easier for your hardware.