Many players want a VPN to match their needs in game. For instant, to change region restriction, to change IP drops with a VPN server to arrive at different game servers, or to boost fps in games. The new server tends to have less latency between players and server clients. It is also or some people want to download the game from regions with earlier release dates so that they can experience the game first. As we all know, exitlag is a famous game vpn. ExitLag guarantees a stable connection through a real-time optimization system that counts on a worldwide server network spread throughout all continents. Except for that, there is also a perfect game vpn----LagoFast. It is a good VPN alternative to exitlag.
Part 1: Where to find an apps like exitlag or alternatives to exitlag?
Part 2: What is the difference between VPN and game booster?
Part 3: How to choose a suitable Game booster for yourselves?
Where to find an apps like exitlag or alternatives to exitlag?
At the beginning, I should tell you the answer at first. The best alternative to exitlag or app like exitlag is LagoFast. Compared with exitlag, it also works as a fps booster or game booster. It combined those usages together. The most important is, the fps booster for lagofast is free. What's a wallet-friendly game booster! It employs an in-house developed LFP data transfer protocol and has 8 years of data transfer experience, allowing it to handle a wide range of challenging network environments. LagoFast has worldwide modes and exclusive routes, so don't worry about your area not being available. What's more attractive is that LagoFast is the only one that has a timing package and pay-per-minute among game boosters and VPNs. You can keep away from those impactful issues by just a Boost button. By connecting the stabler and nearer servers, LagoFast decrease the possibility of Online games connection error and Online games login error. Online games lag spike become less after clicking the boost button. Even if Online games crash at startup, LagoFast works on checking and resolving those ignored inside bug about Online games stuttering. Players who are not rich enough for full month price can afford. Because it has a Pay-per-Minute plan and the lowest monthly plan. Totally speaking, it is a wonderful Online games game booster worth your choice. The following features are also the reasons why this product is worth your choice.
The only one that has a timing package and pay-per-minute among game boosters and VPNs
Leave away from high ping
Worldwide modes and exclusive routes
Easy to use, with only one click you can boost FPS
Reducing ping and boosting FPS at the same time
Avoid in-game stuttering and online game server crashing
Here's how to use LagoFast (take "From Space" as an example):
Step 1: Download LagoFast
Step 2: Type From Space in the Search box and click the From Space button.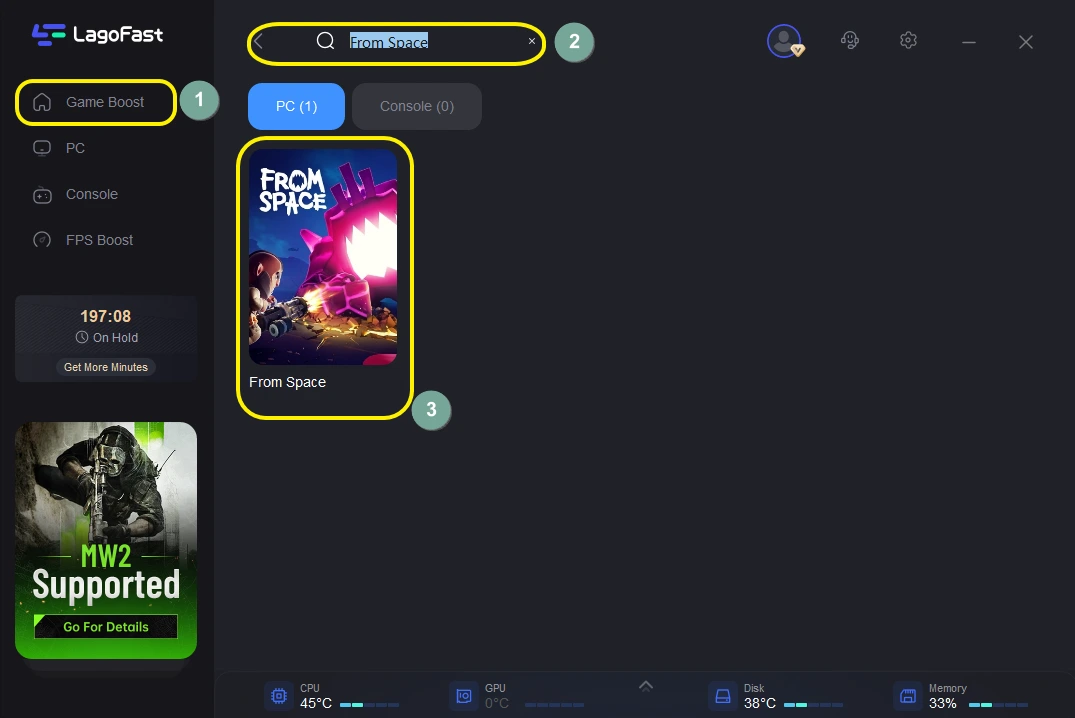 Step 3: Choose the server you like. Make sure the server is it same as your game server.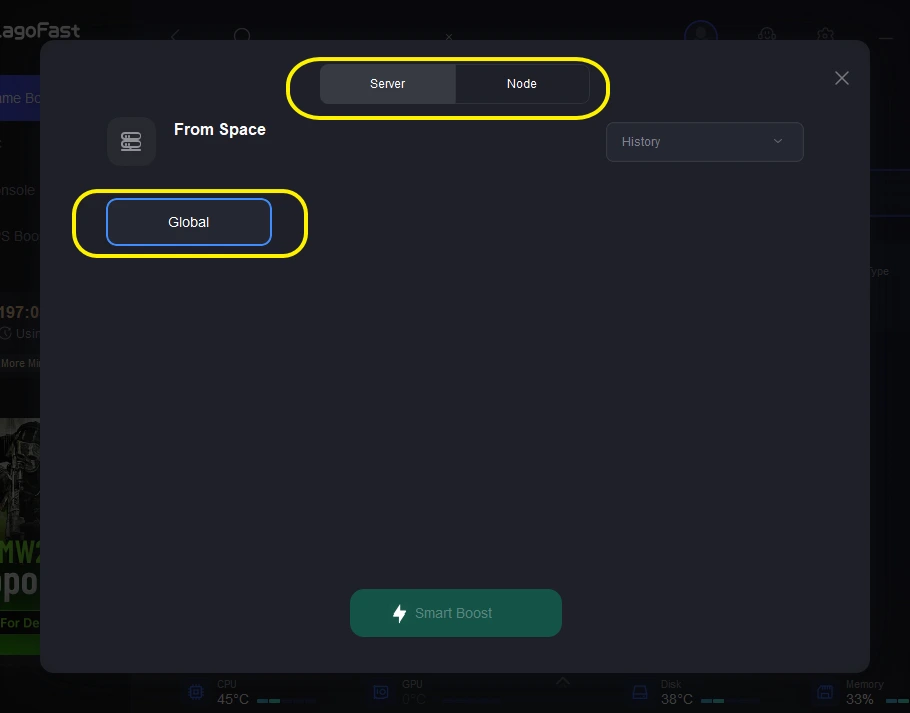 Step 4: Then you can see ping rate and status of packet loss after boosting From Space Game.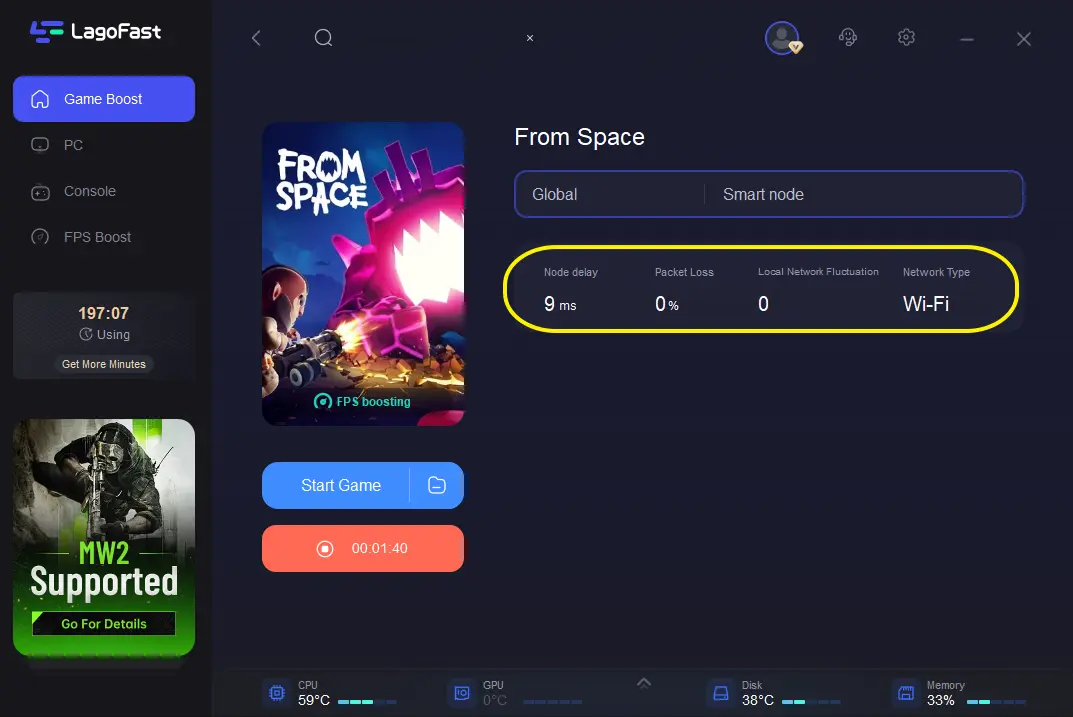 Step 5: Click on the FPS Boost button on the left side of the desktop to boost Fps in From Space. You can change the settings manually by clicking on the ones you want to turn on/off.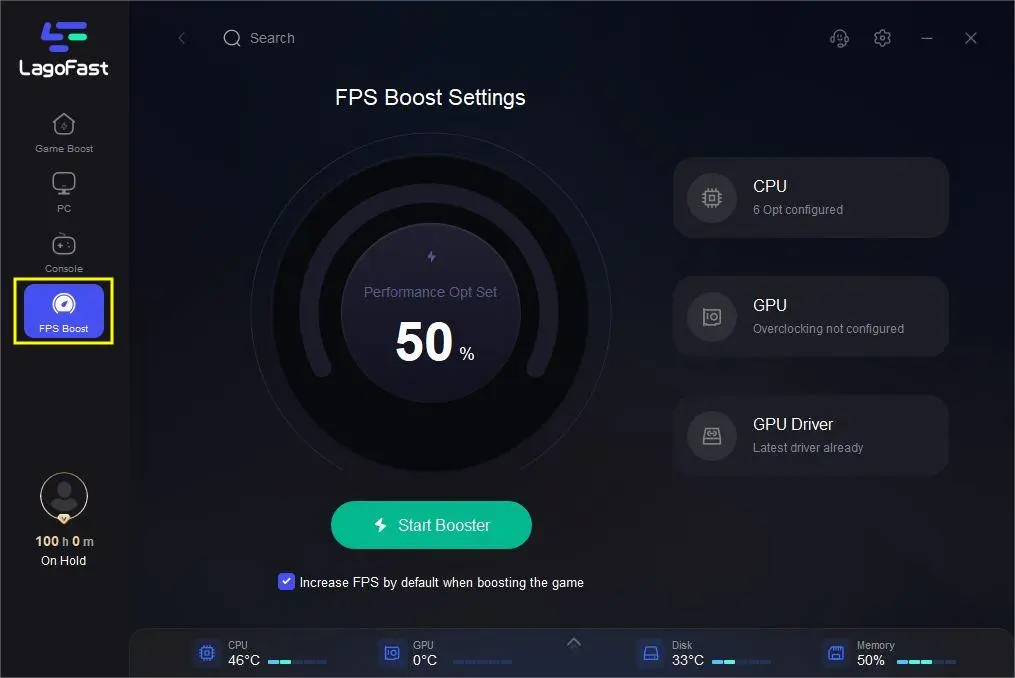 Step 6: Turn on/off the settings to get more fps in From Space.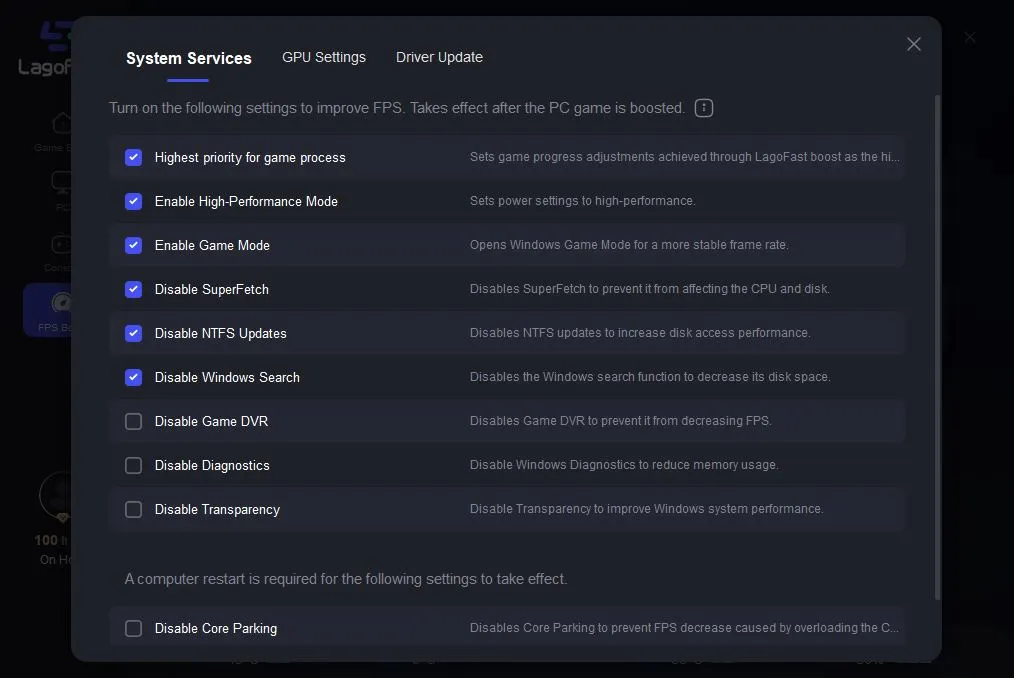 What is the difference between VPN and game booster?
To make clear this question, you had better know how game booster works. A game booster monitors everything that may slow down the game in real-time. Typically, its key components are the game connection, CPU and GPU temperature, disks and motherboard, and so on. So that they can adjust them effectively to reach the optimum gaming environment. Second, the game booster closes superfluous background apps, so if you launch several memory-hogging applications before the game, such as Google Chrome or Facebook, the game booster will close them. Furthermore, some game boosters provide further optimizations such as RAM cleaning. The most significant aspect is that the game booster is simple to use, with a single click, you may minimize CPU consumption, increase FPS, or free up RAM storage. If you encounter a series of problems such as high ping or lag while playing the game, it is better to choose a game booster.
A VPN working principle is concealing your IP address by routing it through a specially configured distant server maintained by a VPN host. This means that if you use a VPN to surf the web, the VPN server becomes the source of your data. Many people want to change the server through the VPN to speed up the game. And what we call no lag VPN does not imply VPN zero ping, it only reduces ping to some level. Many people use the VPN because they want to have a hidden IP address or change the server location to unlock banned games, but some of these features are also available in game booster.

How to choose a suitable Game booster for yourselves?
There are some simple ways to help choose the right vpn. Consider your own needs first. For example, whether you need long-term use. Let's say you're an experienced player of a game, and you need a stable, long-term product. In addition, you need to consider your financial level. If you're just a student, you're very price sensitive. Then an affordable and economical product is right for you. Take lagofast. Last but not least, you need to figure out what your game needs are. Do you need fps drop, or do you want to reduce the chance of losing packets in your game, etc.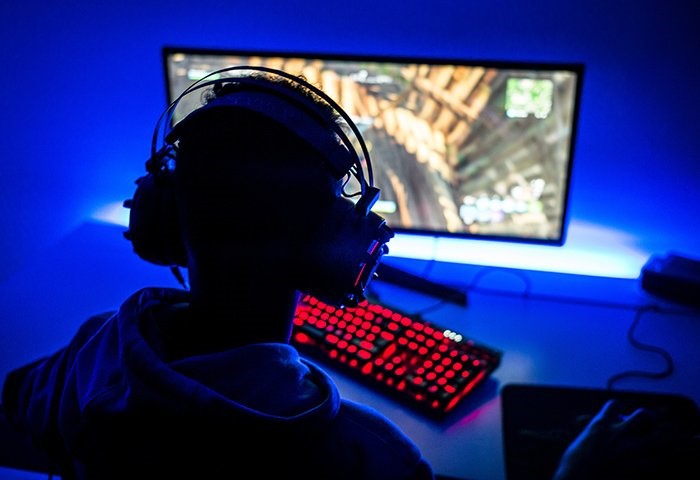 LagoFast Q&A?
How Does LagoFast work to improve FPS?
Using some easy LagoFast settings, you can increase system performance and make the game run quicker, it can also fix in-game server lagging. The results may vary according to a variety of factors such as CPU/GPU performance, display and graphics frame rate, current in-game scene complexity, and so on. We usually advocate turning up FPS increase since it allows you to:
Enhance PC performance
Improve in-game FPS
Avoid frequent collisions
What is the advantages with LagoFast compared with others?
VPNs always have a few servers distributed globally, whereas LagoFast has servers all over the world to ensure that users can access accelerated networks near them in Warzone. Second, VPN gaming routes are not of high quality, whereas LagoFast provides a smooth gaming experience through dedicated routes, resulting in lower ping and more stable data transfer.