Using LagoFast could help you to get rid of Terraria annoying low FPS, lag, and other connection issues.
Terraria Overview
Terraria, an action-adventure sandbox game, is created by Re-Logic. On May 16, 2011, the game was released for Windows for the first time, and it has since been ported to a number of other platforms. In a procedurally generated 2D world, players can engage in exploration, crafting, building, painting, and combat with a variety of creatures. Terraria received mostly positive feedback, with particular praise given to its sandbox elements. The game is one of the best-selling games of all time, with over 44 million copies sold by 2022. It is a 2D sandbox game with single-player and multiplayer modes that revolves around exploration, building, crafting, combat, survival, and mining. The game's graphical style is 2D sprite tile-based, reminiscent of the 16-bit sprites found on the Super NES.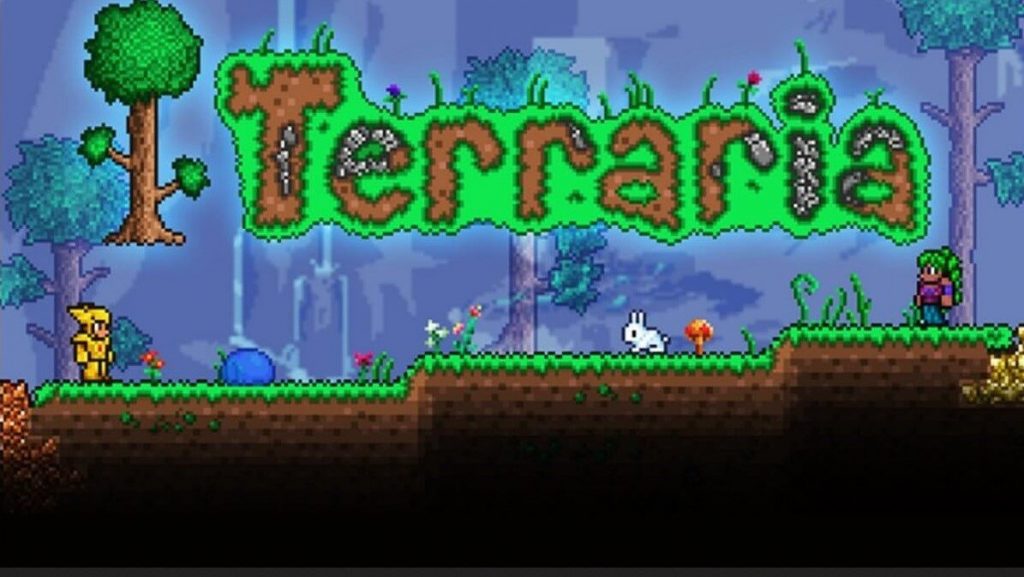 What Can Terraria Boost FPS Tool LagoFast Do?
However, the Terraria low FPS, lag, crashing, and other connection issues could seriously affect the Terraria gaming experience. How to get Terraria 120 FPS, and how to fix Terraria lag issues become the most concerning questions to Terraria game players. To improve your gaming experience, it is advised to use a Terraria FPS boost tool LagoFast before running the game. In the client of LagoFast, there is an FPS panel to change game settings easily to boost the performance of your computer running. And it could use its unique data transmission protocol and its server to choose the best game data transmission route, and then smooth effectively your game running. In addition, as a comprehensive product, Terraria lag fixer LagoFast could provide you with more than the service mentioned. It can also offer you professional and thoughtful services as follows:
Diagnose your game running situation
Provide game settings change in an easy way to boost Terraria FPS
Reduce Terraria FPS effectively
Improve network connection to avoid Terraria crash
Provide many servers to choose the closest based on your geological location
Remove automatically unnecessary applications in the background
Fix Terraria lag issues
Provide an accurate real-time ping test
Reduce effective Terraria high ping
How Can I Use LagoFast?
As a wonderful VPN, LagoFast can help you solve all kinds of problems. In the next, I will show you how to use the product.
Step 1: Download LagoFast.
Step 2: Search the game in the Search Box and select it in the search result.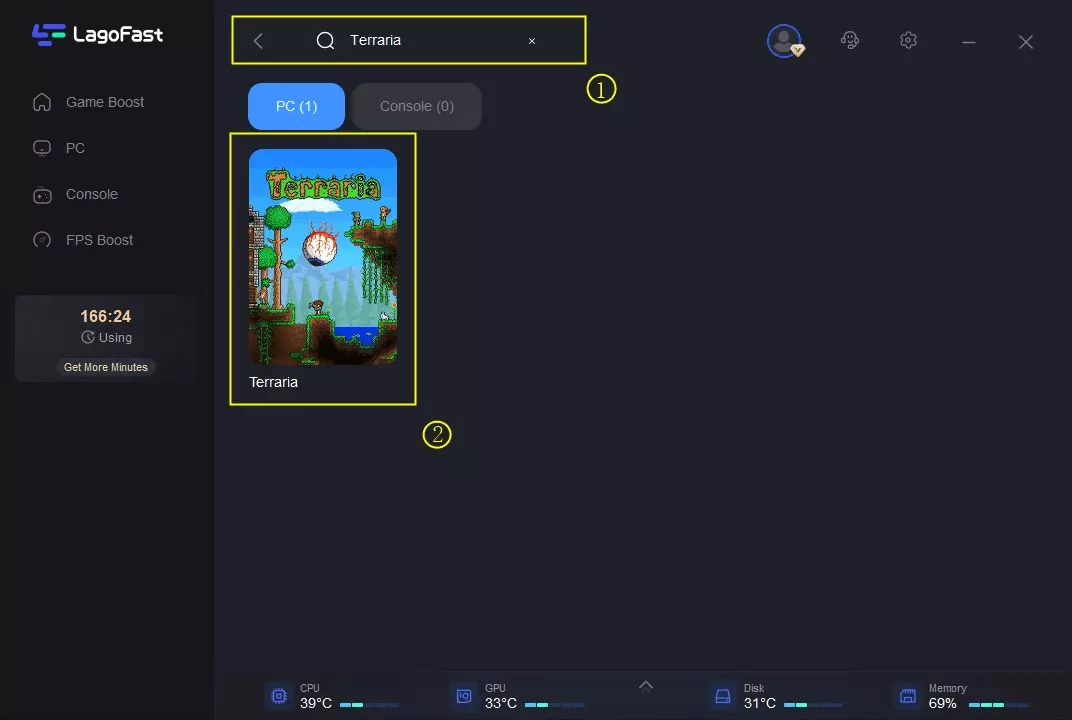 Step 3: Choose the server.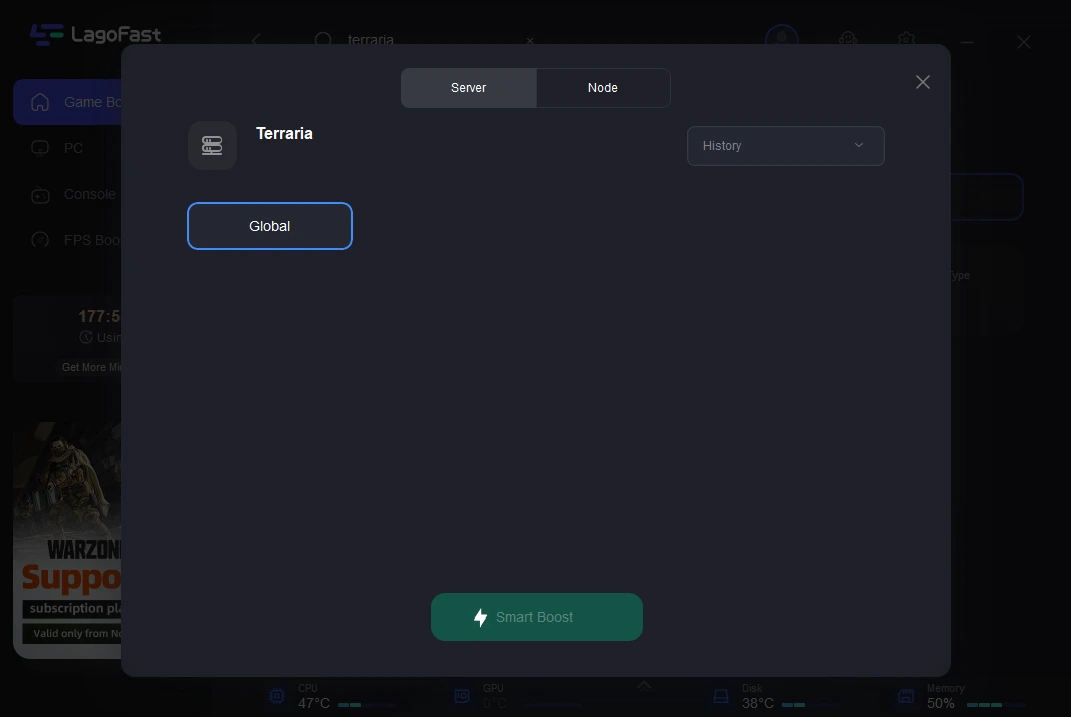 Step 4: Click on the Boost button and start boosting. Here, you can see your real-time ping & packet loss rate.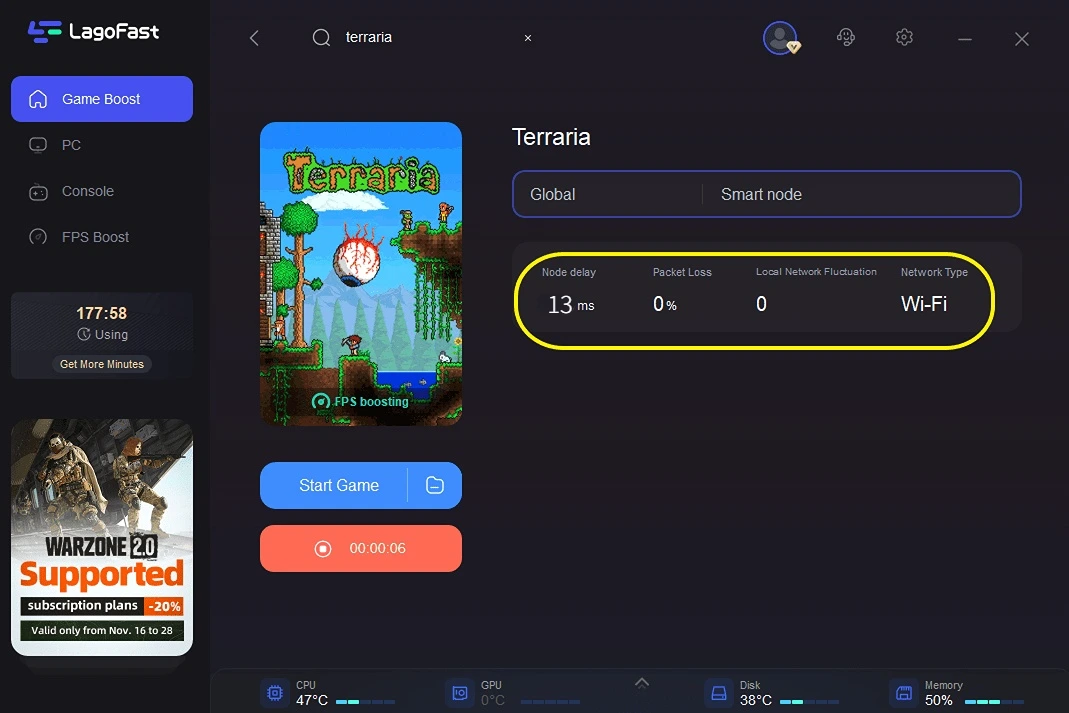 Video OF How To Use Terraria Boost FPS Tool LagoFast