LagoFast aims to lower Super Animal Royale game ping to boost Super Animal Royale.
LagoFast: A Super Animal Royale Game Booster
LagoFast is an amazing enhancement tool for game players' experience. It's quite easy to use, especially for new hands. Many professional players are also big fans of it. LagoFast can boost Super Animal Royale remarkably. Different from many VPNs, LagoFast has a customized booster solution for Super Animal Royale game ping. By adding this Super Animal Royale ping tester, you can check your ping anytime. In Super Animal Royale, once high ping frequently happens, you will find it hard to survive. You have to react at a fast speed and dodge enemy attacks. LagoFast can significantly get rid of ping spikes to boost Super Animal Royale. More than 8-year experience and industry-leading technology make LagoFast stand out.
Super Animal Battle Royale is a third-person battle royale game. Players play from a bird's view. In each round, 64 players battle armed with many kinds of weapons fight with each other until there is only one player alive or one team that survives. There are various animal roles for players to choose from. It's interesting because every kind of animal role has its traits and appearance. The XP will be rewarded to players according to their ranking. As players obtain XP and level up, they can customize the look of animals such as new Super Animals, shirts, hats, beards, and glasses. Players can choose to play as a solo, duo, or squad. When the number of players in the match doesn't arrive at 64, non-player robots will join together.
After the match begins, players will parachute and land at locations they want. On the battlefield, players collect weapons, life juice, and armor and equip themselves as needed. As the game progresses, Super Skunk Gas will gradually fill the battlefield and narrow the safe area. Timely and agile movements are key to your ranking performance. A Super Animal Royale game booster, like LagoFast, can help you avoid ping spikes to provide players with a stable and fast network.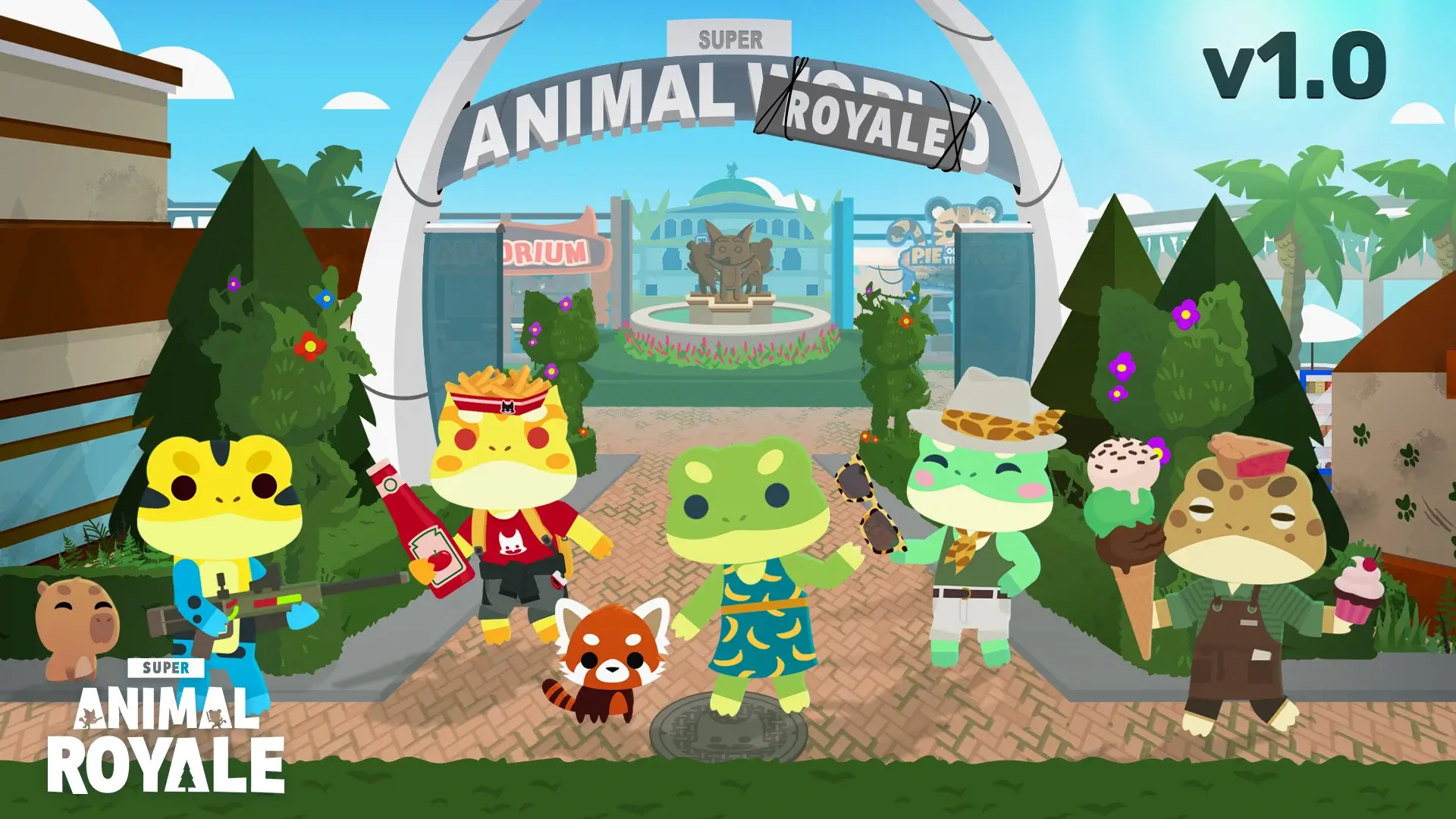 Boost Super Animal Royale with LagoFast
When you suffer latency, it is wise to use a Super Animal Royale game booster to implement a Super Animal Royale game ping test. When you want to know how to show ping in Super Animal Royale, LagoFast gives a satisfying answer. You can monitor your game ping by LagoFast. If it is too high, LagoFast can help a lot. To reduce the game ping, it matches optimal server resources and minimizes the number of hops from your location to the game server you play in. At the same time, avoid of packet loss is an effective way to get you a lower ping. As a result, you are more likely to have so much fun and get a top ranking in Super Animal Royale. Install LagoFast and unlock these extraordinary functions:
Check Super Animal Royale game ping in real-time
Boost Super Animal Royale
Lower the game ping
Play games at a fast network speed with much less latency
Thousands of excellent dynamic-adjusted line options
How Can I Use LagoFast?
As a wonderful VPN, LagoFast can help you solve all kinds of problems. In the next, I will show you how to use the product.
Step 1: Download LagoFast.
Step 2: Search the game in the Search Box and select it in the search result.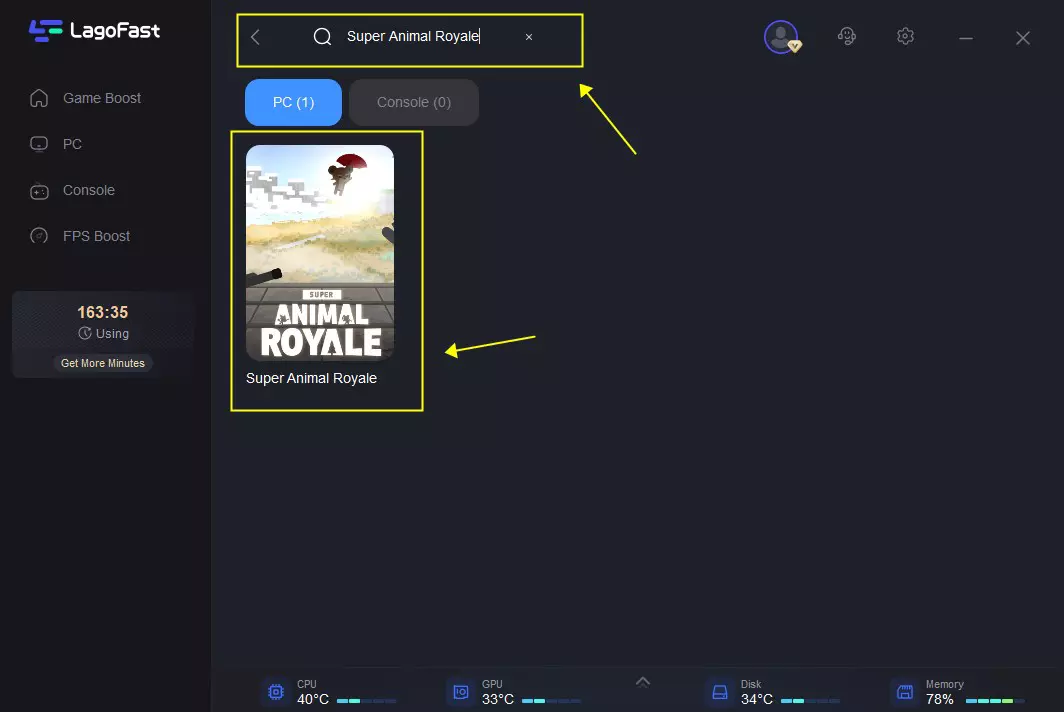 Step 3: Choose the server.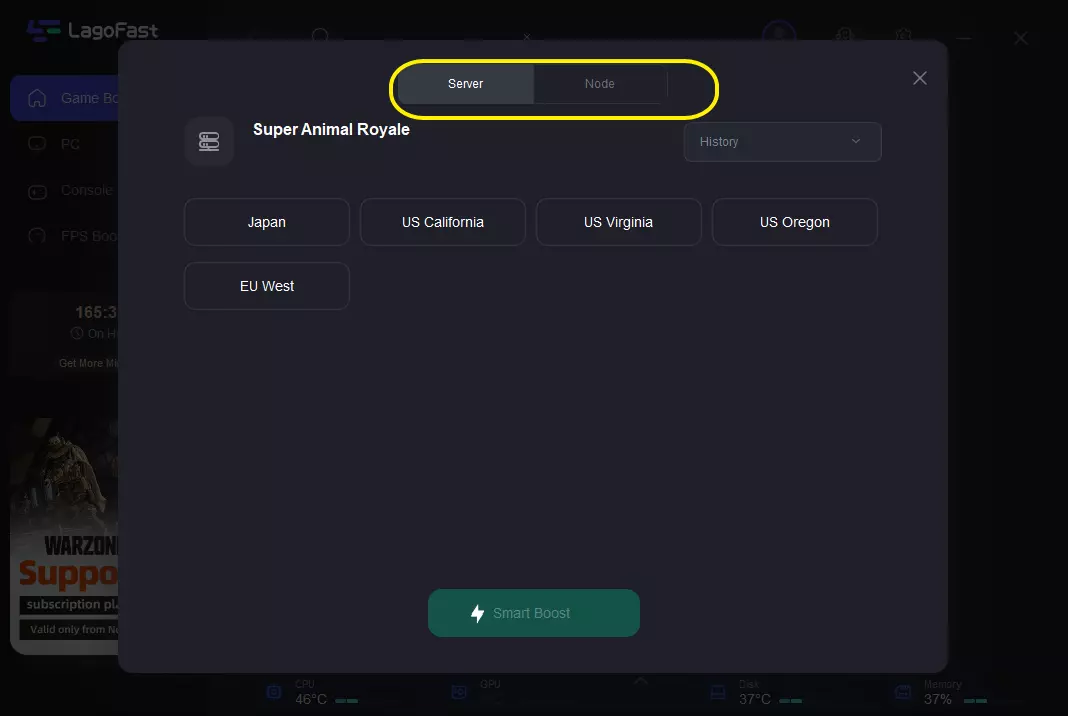 Step 4: Click on the Boost button and start boosting. Here, you can see your real time ping & packet loss rate.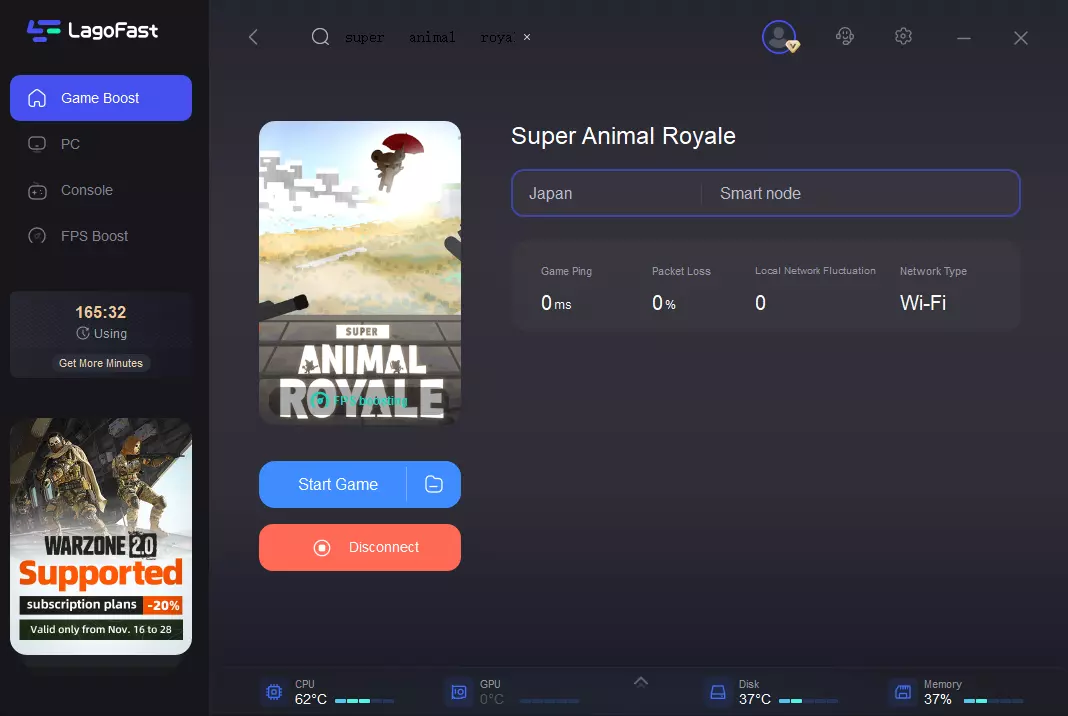 Video Of How To Use LagoFast