For many online gamers, some issues related to lag, high ping, or low FPS destroy their gaming experience, leaving them in a bad mood. In fact, there are many ways that can deal with these problems, among which, a reliable game VPN can be considered the most convenient and effective one. VPN is common to see in solving game issues, and there are numerous VPNs on the market, but how to make sure whether it is the one you want to have? Here, a free trial is important. LagoFast is such a VPN that can provide you better gaming experience and a free VPN trial no credit card, ensuring the biggest benefit to its users.
Part 2: LagoFast - A Reliable VPN
Part 4: Why VPN is Important for Gamers?
Best VPN Free Trial
When it comes to VPN free trial, the first one that jumps into my mind must be LagoFast, an excellent game VPN that provides a free trial to all new users. More importantly, you do not have to add your credit card, so it is convenient and safe for users.
Here are steps to use it to get a free trial:
Step 1: Download LagoFast.
Step 2: Click "Sign Up" on the right corner.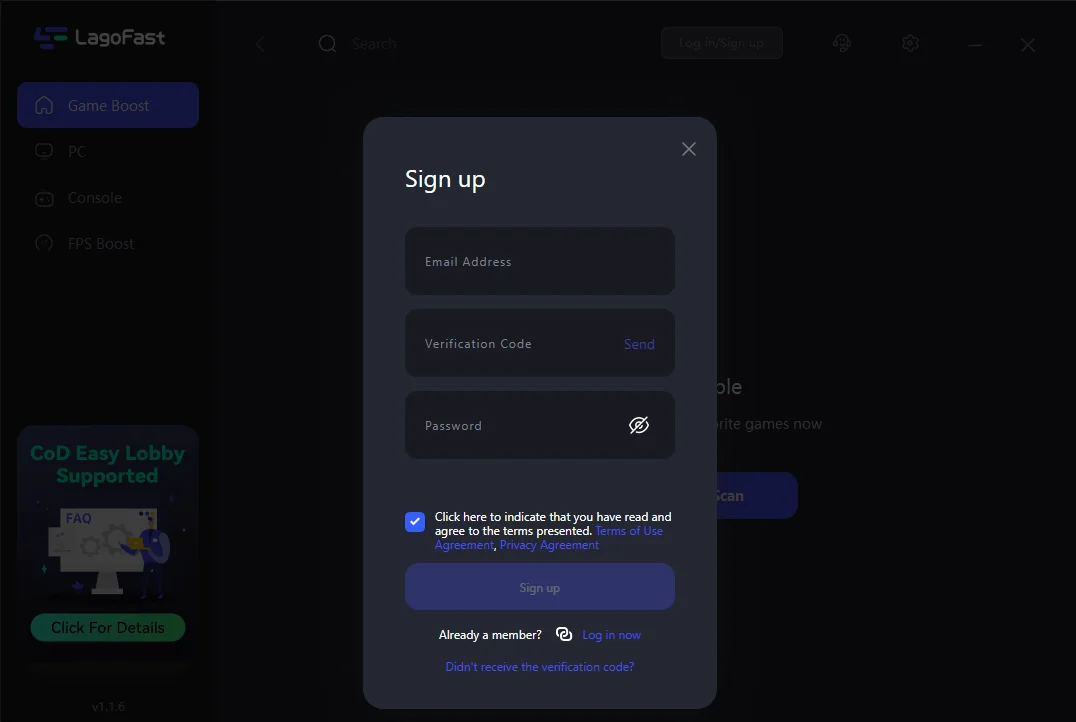 Step 3: After the sign-up, a "free trial" sign will jump out and clicking it is OK.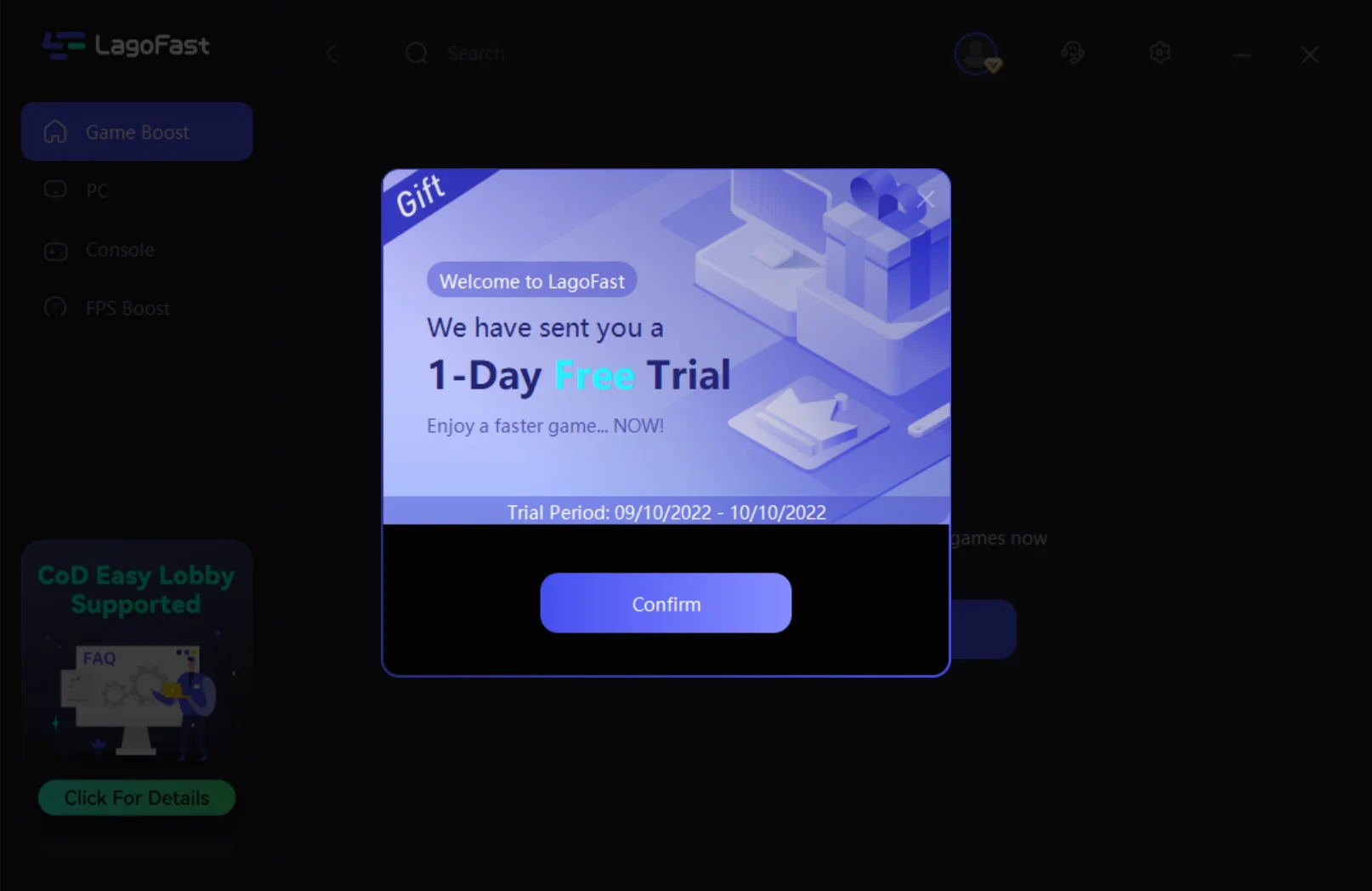 Step 4: You check it by clicking the head sign and you will see "free trail" and "valid date".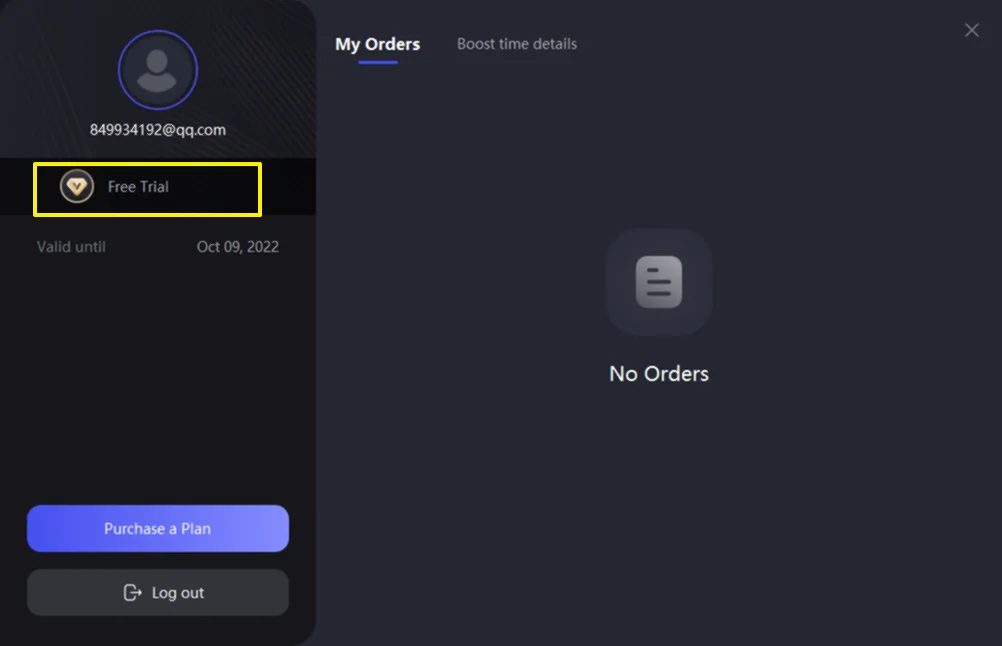 LagoFast - A Reliable VPN
LagoFast is a good helper when you get troubles in game playing. As an expert in game boosting, LagoFast has solved a variety of problems such as high ping, low Fps, lag and other in-game problems for users, and wins the preference of many professional game players. With more than 8 years of experience, LagoFast is dedicated to developing its own game data transfer protocol and to enhancing its competitiveness in quality, thus making it a reliable and enduring brand. Moreover, its cheap price must attract your eyes when compared with other typical products, as a Pay-Per-Minute plan is offered to you. As the best VPN, in my opinion, easy to use is a significant feature because it can largely save both time and money in the world of games. LagoFast can satisfy it, and one click is enough. Now, don't hesitate and have a try!
The features of LagoFast are:
Offer a free trial with no credit card
Develop a self-created game data transfer protocol
Fix all kinds of commonly-seen problems in online games
8+ years of experience in game boosting
Easy to use, one click is OK
Let's take Modern Warfare 2 as an example, and I will tell you how to use LagoFast with just four steps
Step 1: Download LagoFast.
Step 2: Type "Modern Warfare 2" in the Search box and click it.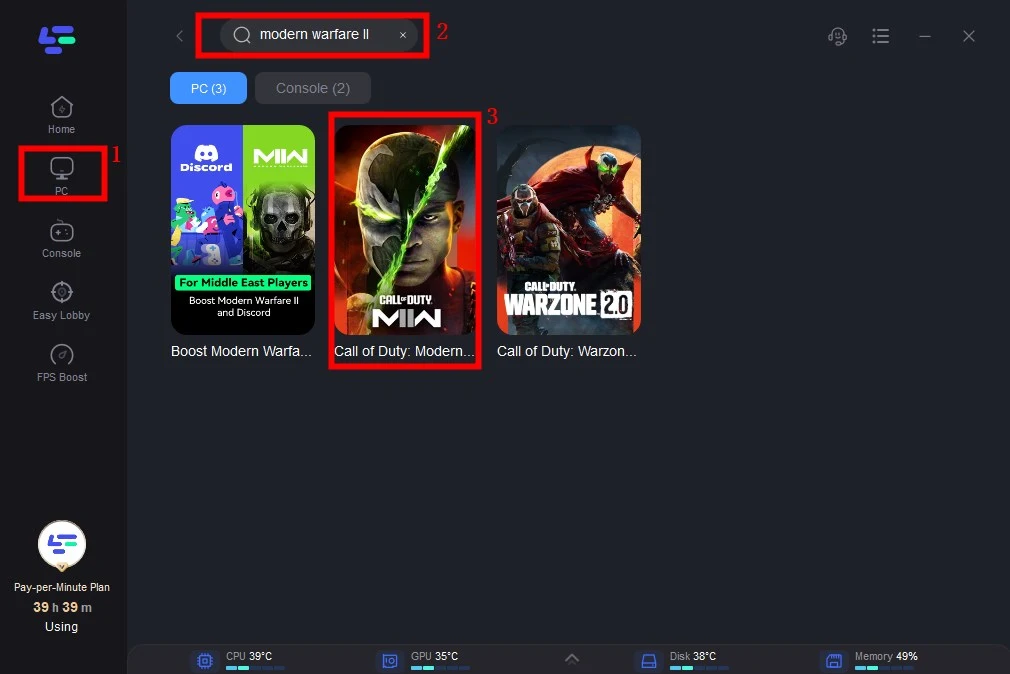 Step 3: Choose the server.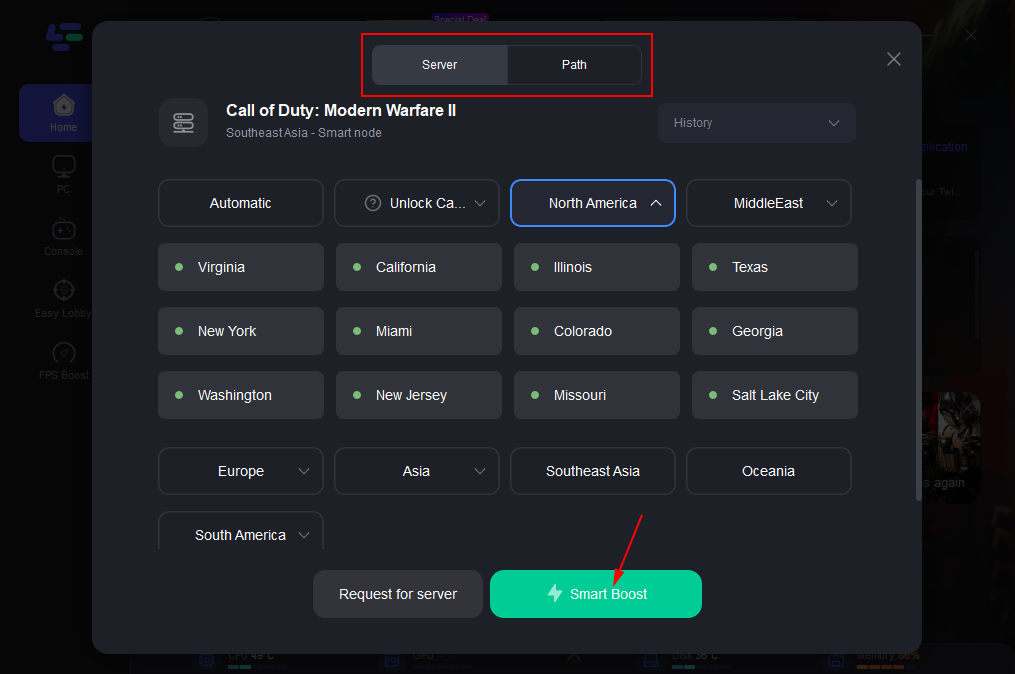 Step 4: Click the "Boost" button, and will see real-time ping rate and packet loss rate.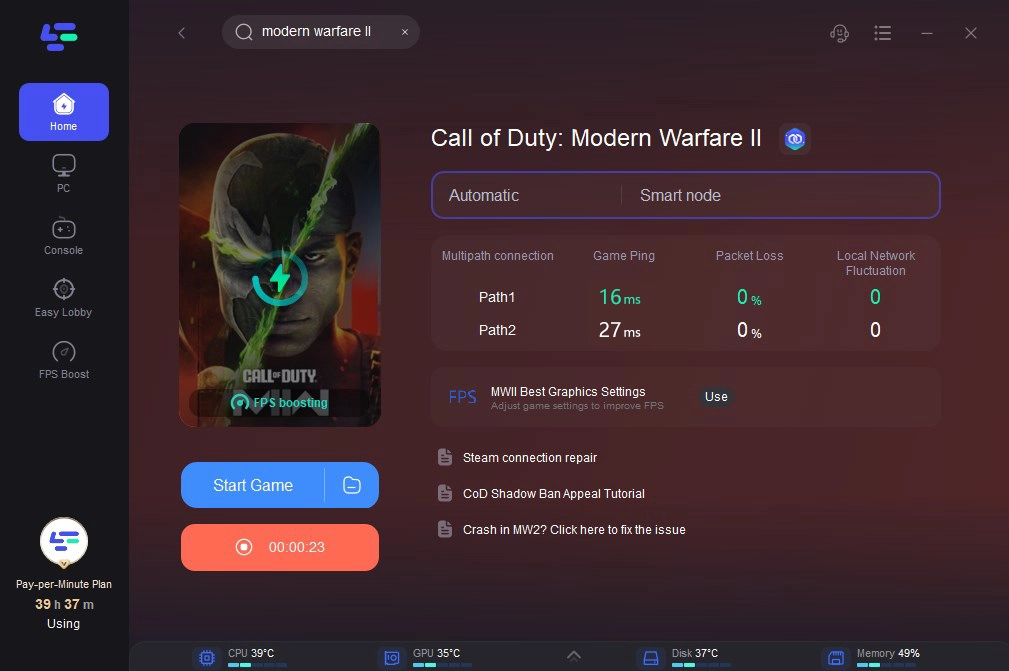 Besides, you can improve your FPS. The following are several steps to do:
Step 1: Select the "FPS Boost".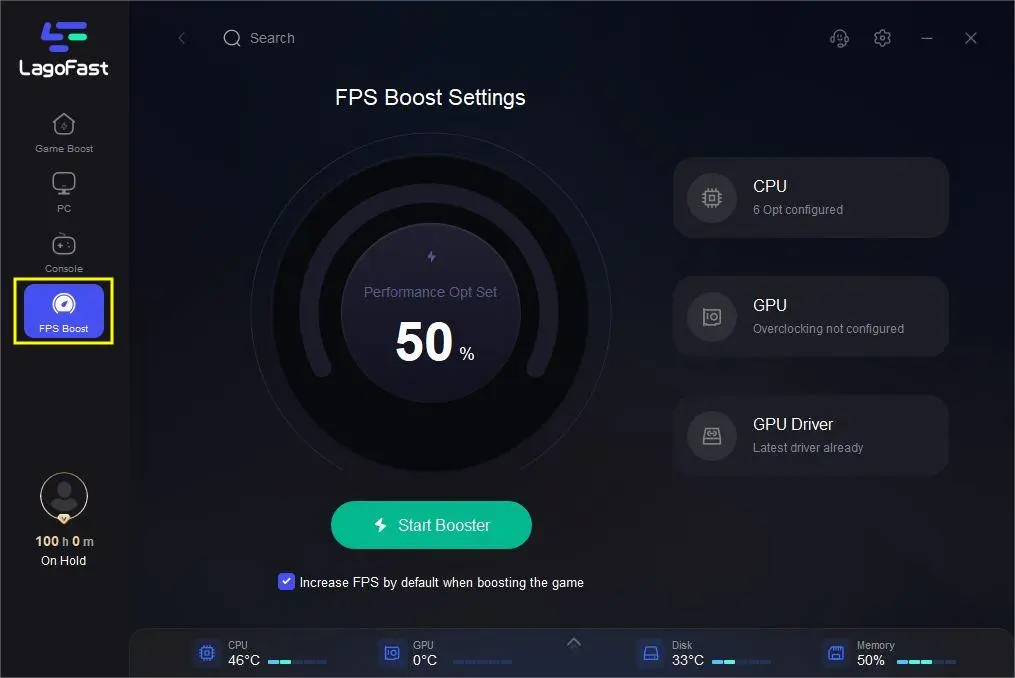 Step 2: Click on the settings according to your need.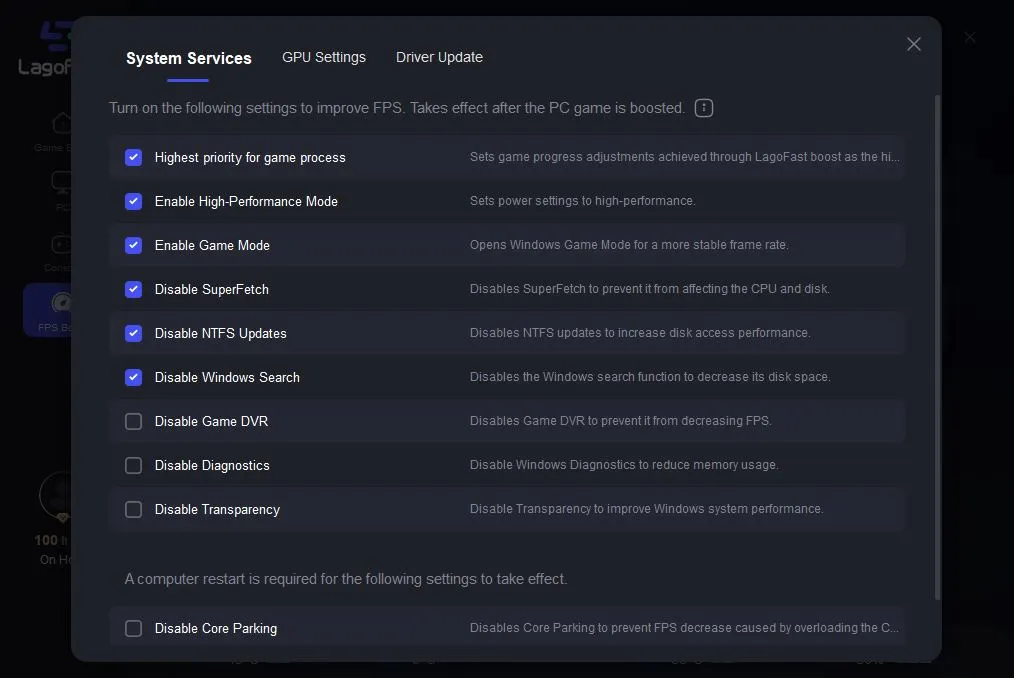 What is VPN?
VPN stands for "virtual private network", which is a simple software that helps you be private online. Hackers who intend to intrude on your Internet are unlikely to attack you successfully by using a VPN, for VPN can anonymize your traffic and location. However, it is only the basic function of VPNs. For most powerful VPNs, some other tools have been developed, like boosting the Internet speed, and more.
Nowadays, many VPN operators have decided to offer a free trial for their targeted users, which may help them win more potential users by dissolving their doubts about these products.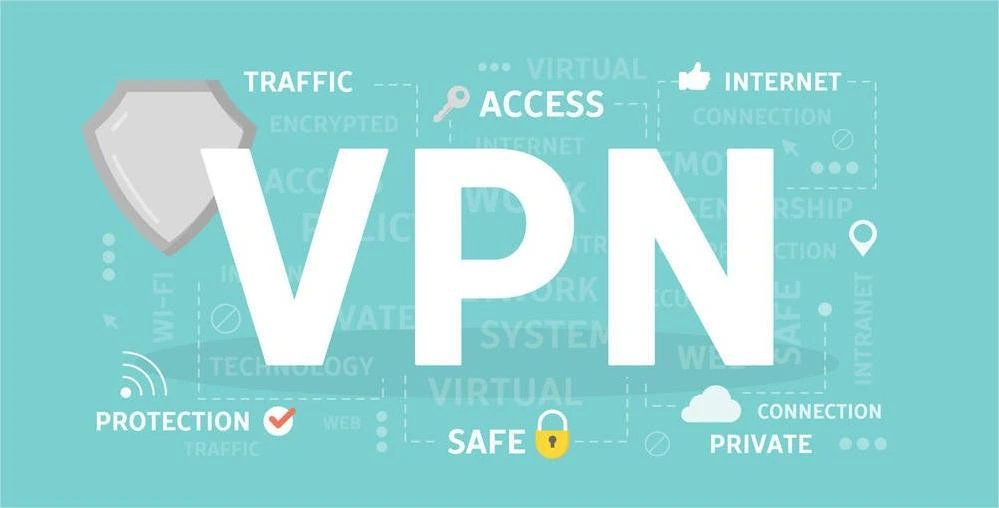 Why VPN is Important for Gamers?
As it is mentioned above that a VPN can protect your computer from many security threats and help you stay private, so VPN is important for all the internet users. But for gamers, it seems more important, for many annoying problems you meet in game playing can be solved by installing a good VPN. Apart from hackers' attacks, private issues, or something like these, VPN can reduce lag, fix high ping and improve low Fps. You know how critical these indicators are when you want to enjoy a feast of games, especially when you are participating in a competition that decides your ranking.
The next are some reasons for you to choose a game VPN:
Stay safe on public Internet connection. You may connect over public WiFi when you are playing on your phone, iPad, or laptop. Almost anywhere has free WiFi, including malls, hotels, eateries, and airports. You can connect to the internet for gaming at these free hotspots. But mostly, public WiFi isn't secure and has a lot of threats, such as: WiFi sniffing and snooping, malware and unencrypted networks. A reliable VPN can help you avoid these security threats.
Play online in anywhere. Generally, online games have servers in different countries, but sometimes, a game hasn't yet been made available worldwide,so you are restricted to play the game. However, premium VPNs have servers across the globe, and you can connect to a server that is not in your usual location.
Reduce lag and lower ping. Nothing is worse than starting a game to combat with someone but to experience lag. One of the primary reasons of delays is lag, which can spoil your gaming experience. Long ping time means that the time it takes for data to send and receive between your device and the game server, which is one of the main causes of delays. A long distance between your device and the game server often leads to high ping times. By connecting to a server closer to the game server with a VPN, you can reduce ping times and prevent lagging in games like Call of Duty: Warzone or some online games.
There are many VPN choices for you in the app store, but which one is you want to have? To solve the question, you can try a VPN free trial. After several times using, you will know which one is the best for you. Personally speaking, gamers are recommended to choose some game-specific VPNs, such as LagoFast, a versatile game VPN.