Does Shatterline lag seriously affect your gaming experience? How about using a Shatterline game VPN LagoFast to fix this issue? I promise it will be helpful.
Shatterline Overview
Shatterline is a fast-paced free-to-play first-person shooter with a roguelike co-op mode (Expedition) and several traditional PvP modes like TDM, Conquest, Plant-the-Bomb, and Escort. Players can select from eight distinct Operatives and a weapon arsenal of 25 weapons that can be customized with attachments. It is developed by Frag Lab, an independent development studio located in Kyiv, Ukraine, in the midst of war.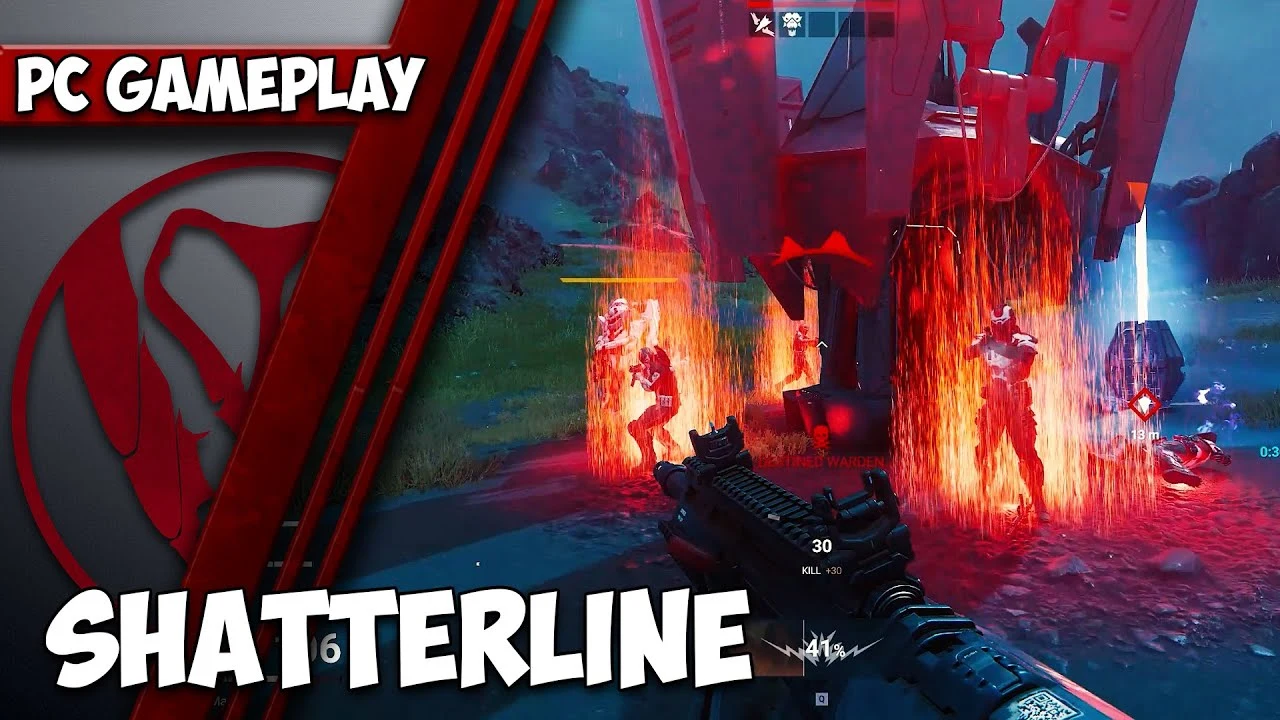 This game is widely acclaimed for its interesting gameplay, additive and fun content, monetization, and Gigachad of a developer. However, Shatterline lag issues are very common, which can seriously affect the gaming experience. To have a good and relaxed game time, using a Shatterline game VPN LagoFast could be a smart choice.
How About Using LagoFast To Get Rid Of Shatterline Lag?
With more than 8 years of experience in game boosting, this Shatterline lag reducer LagoFast has its unique data transfer protocol and servers to fix Shatterline lag and other issues. In brief, the services that Shatterline lag reducer LagoFast could provide are as follows:
Improve your Shatterline online co-op network connection
Fix Shatterline lag problems and lag spikes
Use unique data transfer to reduce Shatterline high ping
Remove automatically background unnecessary applications
Provide the settings and change the panel to help you improve your game running performance
Fix Shatterline FPS drop issue
Reduce Shatterline crashing
Optimize Shatterline connection errors
2 choices of paying: monthly membership & plan per second
How To Use Shatterline lag fixer LagoFast?
Step 1: Click the Free Trial button to download the LagoFast client and experience the game boost service. Or directly go to LagoFast site.
Step 2: Before running Shatterline, you just need to find the in LagoFast and click the Boost button.
Step 3: And then you can click the FPS boost button to change settings to improve your game FPS based on your specific requirements.
Step 4: After this easy click, the LagoFast game booster will improve your game internet connection and reduce lag issues in the background. While you are playing the game, you can see the accurate ping test result. And in addition, LagoFast could also provide you with many other tests, like packet loss and local network fluctuation.
Video Of How To Use LagoFast