LagoFast is a professional booster with considerable expertise in resolving Grounded lag, low FPS, and other in-game issues.
Grounded Overview
The spirit of Honey I Shrunk the Kids pervades Grounded, a co-op survival game in which you play as a teenager shrunk down to ant size. The world is your backyard, and all of the standard survival dynamics, like hunger and thirst and shelter construction, are viewed through that little lens. You and your mates pretend to be small teenagers in a sunny back garden full of massive human waste and insects. You spit-roast insects and slash towering blades of grass to construct bases. You will feel hungry and thirsty in Grounded, and they will pain you. You must relieve your thirst by seeking blades of grass that stand above your head like trees and have dew on them.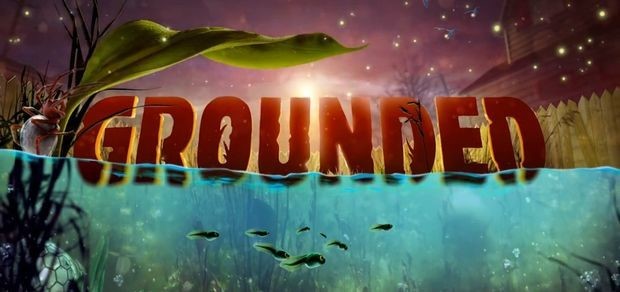 Many people have been drawn to Grounded intriguing tiny universe, and they have already begun their trip into the world of insects in the sneak peek, but there is no denying that Grounded still suffers from latency, low FPS, and a slew of other typical video gaming issues. Will these issues prevent you from enjoying such a fantastic game? Certainly not! That is why we recommend LagoFast, a game problem solver that can simply solve Grounded lag and provide you with a superb gaming experience. So, if you have a gaming problem, don't be hesitant to use LagoFast!
LagoFast: The Best Fix for Grounded Lag
Allow me to persuade you of the benefits of using LagoFast! First and foremost, with over 8 years of gaming problem-solving experience, LagoFast can handle all types of terrible and challenging network settings, offering full protection for your gaming experience. Second, LagoFast has lines from all over the world, ensuring a smooth gaming experience regardless of where you are. Then, LagoFast may increase FPS while decreasing ping, and you can customize the FPS Boost parameters to customize and unleash the ultra-smooth gaming experience. All of these can help you fix Grounded Lag well.
What's more, LagoFast pays per minute, which means you can stop the acceleration at any time for the sake of your money! In such a scenario, LagoFast pay per month is the most cost-effective option! If you're still not convinced that LagoFast will improve your gaming experience, we offer a free trial so you may try it before you purchase. I'm confident that LagoFast will provide you with an entirely new experience!
Here is the list of LagoFast features:
Support Plan-Per-Minute service, wallet Friendly.
8+ years of experience in fixing various game issues.
Simple to use, with one click on the Boost button.
Improve the smoothness of Grounded
Reduce ping while boosting FPS
Worldwide exclusive routes for users
How Can I Use LagoFast in Grounded?
As a wonderful VPN, LagoFast can help you solve all kinds of problems. In the next, I will show you how to use the product.
Step 1: Download LagoFast.
Step 2: Search Grounded in the Search Box and select it in the search result.
Step 3: Choose the server that you want to get.
Step 4: Click on the Boost button and start boosting. Here, you can see your real-time ping & packet loss rate.
Except for the above functions, LagoFast can boost Fps, improving your visual experience when playing Grounded. Here are the steps to do it:
Step 1: Download LagoFast.
Step 2: Click on "FPS Boost" on the left side.
Step 3: Click "CPU Optimization" on the FPS Boost page.
Step 4: Tick the settings that you want to open.
Step 5: Click "GPU Settings" on the FPS Boost page.
Step 6: Slide to choose your overclocking level in the first bar.
Step 7: Tick "Enable GPU Boost" in the second bar.
Step 8: Click "GPU Driver" on the FPS Boost page.
Step 9: Check your GUP Driver updating version.
At last, you need to return to the FPS Boost page, and clicking "Start Booster" is OK.
Video of How to Use LagoFast