LagoFast is a CSGO booster that offers an expert CSGO boosting service to fix CSGO lag.
LagoFast: A Super Useful CSGO Booster to Fix Lag
LagoFast provides an industry-leading CSGO boosting service. It's just simple to use without manual settings. With over 8 years of experience, it has become one of the most popular CSGO boosters. Professional e-sports players also take LagoFast as an essential tool when gaming because it keeps them away from CSGO lag so that they can fully concentrate on competitions. This excellent CSGO booster helps players fix lag by CSGO boosting service mainly featured customized boosting solutions based on players' locations and game servers distribution. LagoFast also offers a CSGO ping tester to monitor lag spikes during CSGO gameplay. If your location is far from the game servers, CSGO lag will frequently appear. LagoFast can exactly match the optimal routes for players to reduce lag to the minimum and keep network connection more stable!
CSGO (Counter-Strike: Global Offensive) is a first-person shooter game developed by Valve and Hidden Path Entertainment. It is the fourth franchise of the Counter-Strike series. It is available on Windows, macOS, Xbox 360, PlayStation 3, and Linux. In this game, players are divided into 'Terrorists' and 'Counter-Terrorists' and the two teams have to fight against each other to achieve preset objectives. There are nine official game modes with various maps. Players can play on dedicated server Valve servers and community-hosted servers to enjoy the game in more modes. It's been free to play since December of 2018. In this type of game, players need to be very careful with their network connection to ensure they will not be interfered with by CSGO lag.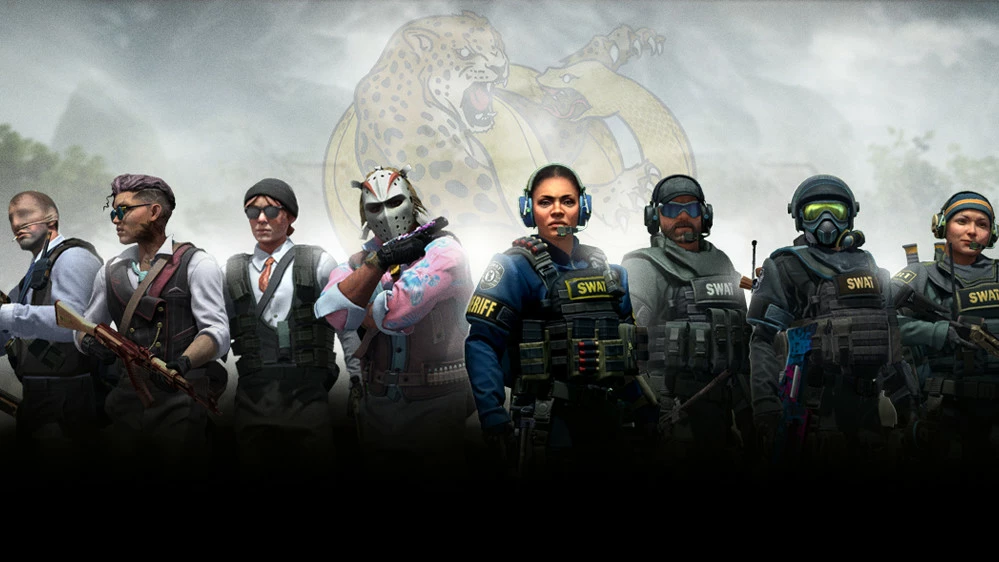 A CSGO Booster Offering Boosting Service - LagoFast
When CSGO lag occurs, you'd better use a CSGO booster. With its professional CSGO boosting service, your latency will be fixed effectively. If you want to check if your ping is high, LagoFast can also be used as a CSGO ping tester to show you the ping in real-time. Considering that the distance between your physical location and game servers is the main determinant for your network speed, LagoFast can exactly match the best routes with the shortest distance for you to reduce lag spikes in CSGO. After the latency problem is fixed, you will get to enjoy the game smoothly and make the most of your potential in the game. LagoFast has the following highlights:
An accurate CSGO ping tester
Reduce lag spikes in CSGO
A professional CSGO booster
High-quality and satisfying CSGO boosting service
Dedicated solutions for thousands of online games
Intelligent nodes over the globe for players to play smoothly without CSGO lag
How Can I Use LagoFast in CSGO?
As a wonderful VPN, LagoFast can help you solve all kinds of problems. In the next, I will show you how to use the product.
Step 1: Download LagoFast.
Step 2: Search CSGO in the Search Box and select it in the search result.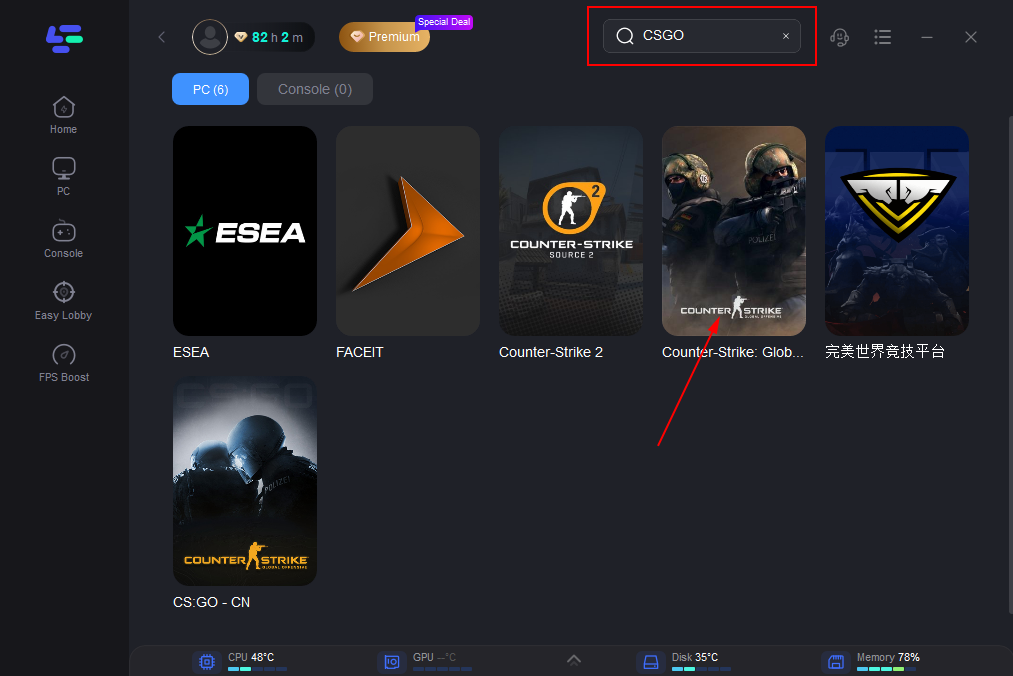 Step 3: Choose the server.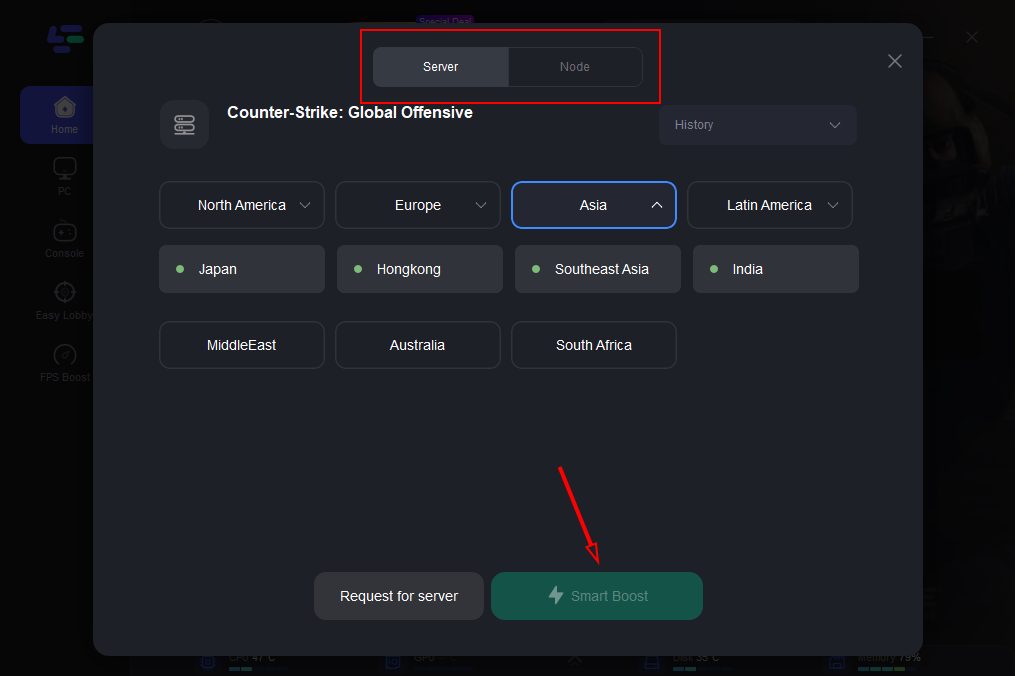 Step 4: Click on the Boost button and start boosting. Here, you can see your real-time ping & packet loss rate.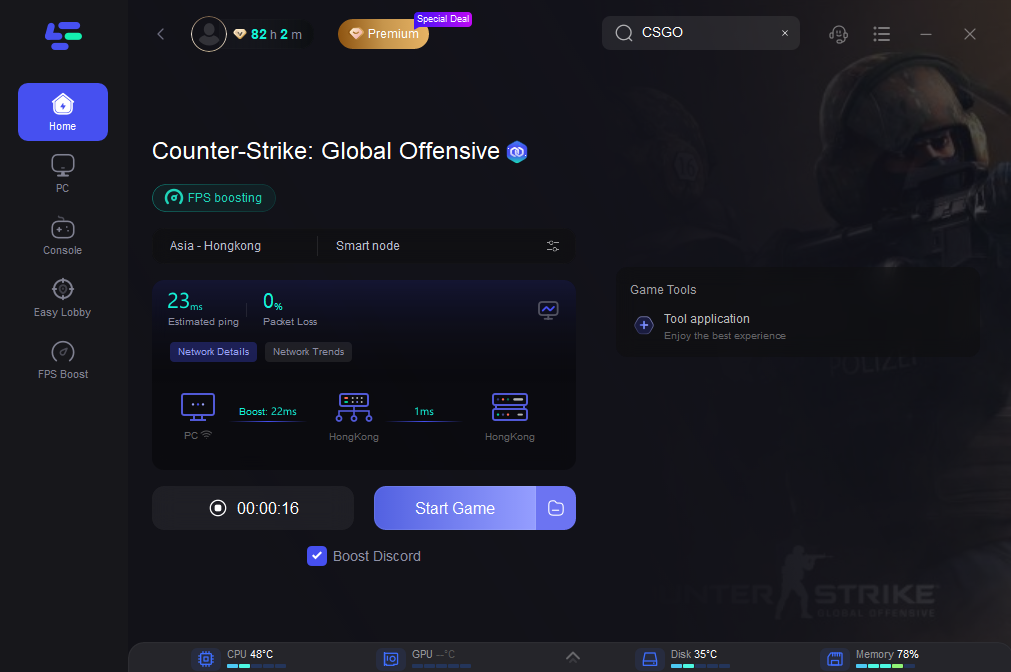 Video of How to Use LagoFast